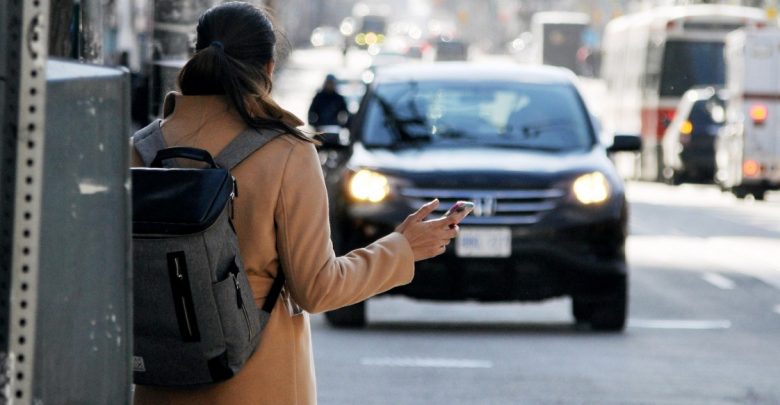 YayYo, Inc. (NASDAQ: YAYO) is a leading vehicles provider to the rideshare industry which got listed last month and recently saw its stock price skyrocket by more than 30% after announcing its expansion plans. The stock, covered in its pre-IPO stage by Small Caps Daily as being a worthy investment, continues to be an undervalued, high-potential investment even today, despite the recent increase in the stock price.
YayYo's Unique Business Model
A growing player within the space, YayYo has segregated itself from the pack with a differentiated business model. Rather than operating with an aggregation model, like Uber (NYSE: UBER) and Lyft (NASDAQ: LYFT), YayYo operates on a vehicles provision model, which results in a much lower cash burn. The YayYo management team is working towards bridging the gap between rideshare drivers and vehicles since they own and maintain their own fleet, which is rented to rideshare drivers along with supplementary, personalized insurance coverage. All maintenance and service is also included in the YayYo service. YayYo provides training and assistance to new drivers and helps them meet the rideshare requirements of companies like Uber, Lyft, Grubhub, and so on.
The service YayYo offers is complementary to other companies in the gig economy space, as well as other entities requiring delivery services. YayYo's role of trainer and supplier to drivers of the rideshare giants, places it in a prime position. The Company's vehicle leasing model reduces business risk, while its platform, catering directly to drivers, is a big asset which helps with efficiently functioning operations.
YayYo's New Jersey Expansion Story
YayYo completed the acquisition of FireFleet in New Jersey, to help the Company expand their presence into one of the busiest ridesharing markets in the U.S. The Company's CEO Jon Rosen considers this an important strategic move as New Jersey is a critical market for YayYo's growth given the population of around 8.9 million people and its status as having one of the busiest American airports in Newark. The Company is looking to acquire many more vehicles to meet the increasing demand for drivers in the heavily rideshare-reliant market. The management team believes that they can expand their New Jersey fleet fivefold within the coming year.
Strategic Partnership with LMP For Expansion in California And Texas Entry
The Company recently announced their expansion into two other U.S. states, California and Texas. With respect to California, the Company opened a new office in San Diego: YayYo also commenced operations in Dallas, Texas. The expansion into these states resulted from a new strategic partnership with LMP Automotive Holdings (NASDAQ: LMPX). This affiliation with LMP, a $2.5 million program, is a fantastic move for YayYo to increase its fleet further as it can source more vehicles and serve additional drivers for Lyft, Uber, Postmates, Grubhub, and others. LMP's advantage is that it can source a wide variety of vehicles of different types across different lines and geographies. LMP also has rapid inventory growth and is an ideal partner for a fast-growing ride sharing service like YayYo.
Highly Positive Impact on Revenues
YayYo intend to add cars each month and both the unit economics and the growth over time have very favorable implications.  YayYo just deployed another 100 vehicles in Los Angeles, Seattle, Las Vegas, Chicago, and Oakland in the past few weeks. In fact, they recently doubled their vehicle base in Seattle and Las Vegas. In terms of revenues, each YayYo vehicle is listed at approximately, $1,700 per month with gross margins of around 40%. If we consider just the new, recent partnerships adding another 300 additional vehicles, the Company can be expected to generate an additional monthly run rate of $240,000 resulting in consistent annualized revenues of $2.88 million, over and above the Company's existing revenues.
Key Takeaways
When we take a look at YayYo from a valuation viewpoint, the corporate's trailing 12-month income is around $5.7 million with a positive gross margin of $2 million. With the new lines, this is expected to go up to around $8.6 million and even if the Company's valuation multiples remain unchanged, it implies a jump of more than 50% in the stock price in less than a year. This is a huge appreciation potential and given the success of recent deals, YayYo's stock is a must-buy at current levels.
Legal Disclaimer
Except for the historic info introduced herein, issues mentioned on this article include forward-looking statements which can be topic to sure dangers and uncertainties that might trigger precise outcomes to vary materially from any future outcomes, efficiency or achievements expressed or implied by such statements. Salesparq, LLC which owns SmallcapsDaily.com isn't registered with any monetary or securities regulatory authority and doesn't present nor claims to supply funding recommendation or suggestions to readers of this launch. Salesparq, LLC, which owns SmallcapsDaily.com, could also be compensated for its companies within the type of cash-based compensation for the businesses it writes about. For making particular funding selections, readers ought to search their very own recommendation. Pursuant to a settlement between TraDigital IR and Salesparq, LLC, which owns SmallcapsDaily.com, we have been employed for a interval from 12/16/2019 – 12/31/2019 to publicly disseminate details about YayYo Inc., together with on the Website, e mail and different media together with Facebook and Twitter. We have been paid $5,000 (CASH) for & have been paid "0" shares of restricted frequent shares. We personal zero shares of YayYo, Inc. We don't intend to purchase or promote further shares of YayYo, Inc. within the open market at any time, together with earlier than, throughout or after the Website and Information, present public dissemination of favorable Information. Please learn our full disclaimer right here: https://smallcapsdaily.com/disclaimer/