News
ABVC BioPharma, Inc. Announces New CEO as It Targets Further Growth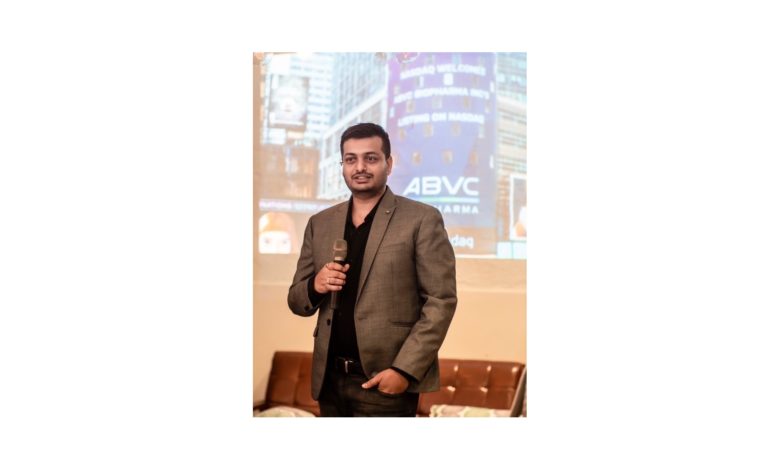 FREMONT, CA –

(NewMediaWire) – June 26, 2023 – ABVC BioPharma, Inc. (NASDAQ: ABVC), a clinical-stage biopharmaceutical company developing therapeutic solutions in oncology/hematology, CNS, and ophthalmology, today announced the appointment of Dr. Uttam Yashwant Patil (Dr. Uttam) as the new Chief Executive Officer (CEO).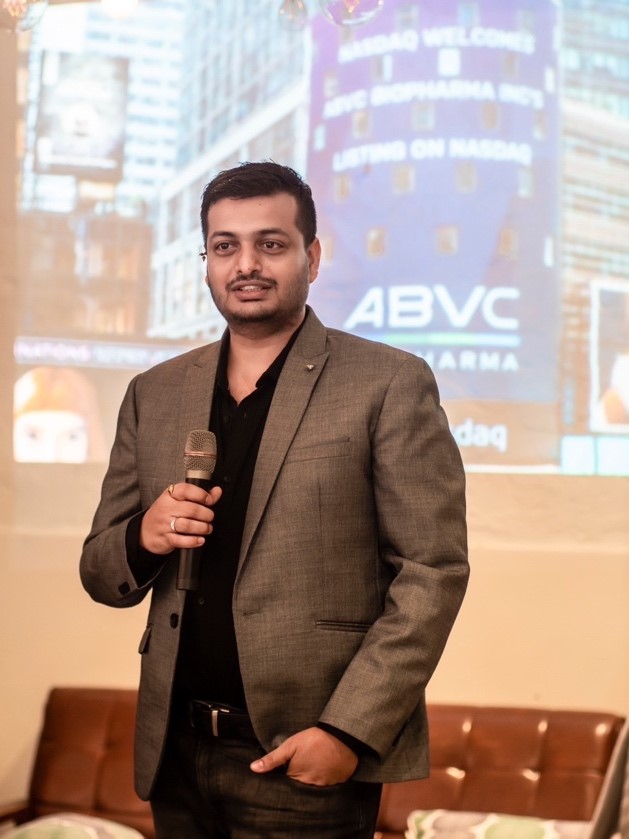 Dr. Uttam is very familiar with ABVC and their subsidiaries, because of his role as Chief Operating Officer & Chief Scientific Officer of BioKey, Inc., a GMP-certified facility owned by ABVC that provides its clients with integrated pharmaceutical services, including early-phase product development, formulation development, analytical development & drug product manufacturing. He is also the R&D Manager for an ABVC collaborative program, committed to developing new plant-based drugs and combination cancer therapies to provide better medical assistance for improving the patient's quality of life. This background and experience give ABVC solid leadership in plant-based therapeutics. Dr. Uttam's employment with ABVC began on June 23, 2023.
"I'm elated and feel honored to lead ABVC through its next growth phase," said Dr. Uttam. "Our great business model and experienced advisory team uniquely positioned us to capitalize on our drug development platform. As ABVC evolves through restructuring and consolidation, we can provide efficacious therapeutics and improve patient outcomes. The network of leading financial advisors I have grown over the years will be an essential asset to utilize once I take the position." The Company is looking to rejuvenate its development and executive team while still benefiting from the support of its experienced scientific advisory team.
The Board of ABVC BioPharma, Inc., positively said, "We are delighted to welcome Dr. Uttam as our new Chief Executive Officer. His track record of strong leadership, combined with his deep operational knowledge and relationships with financial institutions, makes Dr. Uttam uniquely qualified to lead ABVC into its next phase of global growth." The Board of Directors further stated, "Dr. Uttam has exceptional strategic capabilities, an international network, proven operational effectiveness, and strong background in fundraising. The Board looks forward to realizing his potential in delivering long-term growth and value for all its stakeholders."
About ABVC BioPharma
ABVC BioPharma is a clinical-stage biopharmaceutical company with an active pipeline of six drugs and one medical device (ABV-1701/Vitargus®) under development. For its drug products, the Company utilizes in-licensed technology from its network of world-renowned research institutions to conduct proof-of-concept trials through Phase II of clinical development. The Company's network of research institutions includes Stanford University, University of California at San Francisco, and Cedars-Sinai Medical Center. For Vitargus®, the Company intends to conduct global clinical trials through Phase III.
Forward-Looking Statements
This press release contains "forward-looking statements." Such statements may be preceded by the words "intends," "may," "will," "plans," "expects," "anticipates," "projects," "predicts," "estimates," "aims," "believes," "hopes," "potential," or similar words. Forward-looking statements are not guarantees of future performance, are based on certain assumptions, and are subject to various known and unknown risks and uncertainties, many of which are beyond the Company's control, and cannot be predicted or quantified, and, consequently, actual results may differ materially from those expressed or implied by such forward-looking statements. None of the outcomes expressed herein are guaranteed. Such risks and uncertainties include, without limitation, risks and uncertainties associated with (i) our inability to manufacture our product candidates on a commercial scale on our own, or in collaboration with third parties; (ii) difficulties in obtaining financing on commercially reasonable terms; (iii) changes in the size and nature of our competition; (iv) loss of one or more key executives or scientists; and (v) difficulties in securing regulatory approval to proceed to the next level of the clinical trials or to market our product candidates. More detailed information about the Company and the risk factors that may affect the realization of forward-looking statements is set forth in the Company's filings with the Securities and Exchange Commission (SEC), including the Company's Annual Report on Form 10-K and its Quarterly Reports on Form 10-Q. Investors are urged to read these documents free of charge on the SEC's website at http://www.sec.gov. The Company assumes no obligation to publicly update or revise its forward-looking statements as a result of new information, future events or otherwise.
Contact:
Tom Masterson
Email: tmasterson@allelecomms.com
View the original release on www.newmediawire.com