Featured
Hanryu Holdings: This Small-Cap Is Riding The Korean Wave In Style & Pioneering the "Fandum Economy"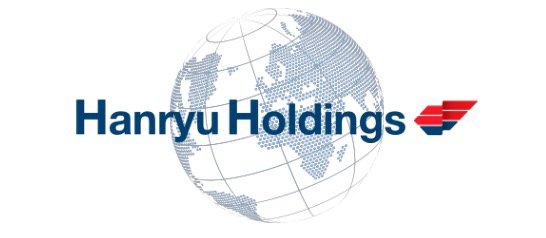 In the age of the digital renaissance, a new wave has taken the global audience by storm – the "Korean Wave" or as it's popularly called, the "Hallyu." Riding this tidal wave with innovation and insight is our small-cap pick for the day, Hanryu Holdings (NASDAQ:HRYU). With its FANTOO platform, the company is aiming to redefine the contours of fan engagement and has recognized the massive potential of the active K-Culture aficionados, transforming them into valuable contributors to their "fandum economy". Its innovative strategy looks to ensure that fans aren't just passive onlookers but are deeply entrenched in shaping the content they love. All of this begs the question – is the company a worthwhile investment for our readers at SmallCapsDaily? Let us have a closer look and find out.
How Does Hanryu Holdings' One-of-a-Kind FANTOO Platform Operate?
Hanryu Holdings has created and masterfully curated the FANTOO platform, a unique online interface that serves as a nexus for global fans to immerse themselves in the multifaceted realm of South Korean culture, or "K-Culture." More than just a space for consumption, FANTOO empowers its global community to create and get recognized for their unwavering dedication to various entertainment facets. This recognition isn't just metaphorical; users are tangibly rewarded for their active participation through "Fantoo Points" or "FP," previously termed as "Kingdom Gold" or "KDG." This platform opens doors to a multitude of in-app user experiences that offer revenue potential which highlights the innovative approach FANTOO takes to generate revenue while also enhancing user experience.
Each day, an impressive 50% of the day's total net advertising profits are thoughtfully distributed to users as FP, with 30% going to content creators and an additional 20% allocated to general users. These FP rewards, representing a unique blending of fandom engagement and monetary value, are exchanged at a ratio of one FP for every 100 Korean Won, specifically linked to advertising revenue generated within the FANTOO platform.
Users can indulge in a diverse range of content forms, spanning from original creations to user-generated content, encompassing concert feeds, fan art, web novels, webtoons, and more, across genres from K-pop to Indie. The platform also hosts a shop where users can gratify their fandom by purchasing K-pop CDs, photo books, DVDs, dolls, stationery, clothing, and an array of other K-culture fandom items. Through this multifaceted approach, FANTOO by Hanryu Holdings aspires to establish itself as a global hub for fans, fostering creativity, connection, and commerce within the ever-growing fandom economy. FANTOO's ingenious economic model, intricately woven into its offerings, not only profits Hanryu Holdings but also bestows benefits upon its global fanbase, symbolizing a deep understanding of modern fan culture and constructing a harmonious ecosystem for fans and creators alike.
What Makes FANTOO Unique?
What makes FANTOO stand out from other social media apps is that this is the only app specifically created with "fans" in mind. With fans as the central focus, FANTOO acts as a catalyst for interactions within fandoms, nurturing communities where enthusiasts can gather, communicate, and share in their love and adoration for their idols.
FANTOO's recent partnership with SALTLUX, an AI juggernaut known for its ground-breaking advancements, further enhances its uniqueness. By incorporating SALTLUX's AI-powered technology, FANTOO is poised to create an unparalleled social media experience that seamlessly fans across the globe. AI and fandom come together in FANTOO's soon-to-be-released personalized AI assistant service, Deok Gom. This service, slated for launch within the year, boasts two pivotal components: personal AI and Club AI. These elements are designed to cater to individual preferences, analyzing user personalities and lifestyles to offer tailored services. From a service guide to AI chatbot functionalities, FANTOO aims to foster an active community that defies traditional social networking.
FANTOO's uniqueness is further cemented with its use of AI voice synthesis and deep learning. This cutting-edge technology not only fuels the platform's AI assistant services but also crosses linguistic boundaries, offering its services in over 10 languages worldwide. What's more, users gain the power to choose their preferred voice character, spanning an eclectic range of idols from celebrities and sports icons to their very own voices. The marriage of technology and culture is at the heart of FANTOO's allure, a union that is poised to redefine what it means to be a fan.
Why The Focus On K-Culture?
Diving into the global cultural landscape, Hanryu Holdings finds itself at the heart of the K-Culture phenomenon, a sector that astonishingly churned out roughly $21.5 billion in 2019 as highlighted in a study co-conducted by the Korea Foundation and the Korean Ministry of Foreign Affairs (KMFA). By 2021, the global influence of K-Culture skyrocketed to the seventh rank, witnessing its fandom numbers soar from 35.6 million in 2015 to an impressive 156.6 million. China boasts of the largest K-Culture fanbase with 86.32 million aficionados, followed closely by countries like the U.S., Thailand, and Russia.
Further testament to K-Culture's dominance is the staggering $124.3 billion global purchasing power it commanded in 2020, a figure reported by the Korea Creative Content Agency (KOCCA). Given that over two-thirds of the global populace are mobile users, platforms like FANTOO, operated by Hanryu Holdings, stand at a vantage point, especially as online and mobile channels emerge as predominant avenues for K-Culture content consumption. The challenges brought about by the COVID-19 pandemic serendipitously created avenues for virtual events, a domain where FANTOO is strategically positioned. This assertion is emboldened by ground-breaking virtual events like BTS's online concert. With the global virtual events market valuation touching approximately $94.0 billion in 2020 and forecasts pointing towards a staggering $504.8 billion by 2028, Hanryu Holdings' alliances within the vibrant Korean entertainment milieu will undoubtedly amplify its market presence, thereby enhancing the intrinsic value FANTOO offers to its global user base.
Visionary Expansion of the FANTOO Ecosystem
Hanryu Holdings is intently focused on accelerating the exponential growth of FANTOO's user base, a strategy that promises to magnify advertising proceeds, elevate user-generated income, and tap into untapped revenue streams. Among the pivotal strategies in play is the goal to captivate global users by utilizing the platform's unrivalled fandom-centric design, a move that anticipates amplifying user interaction and corresponding revenues. They are geared to widen the spectrum of their product and service catalogue, mirroring the user-base upswing and envisioning FANTOO as the paramount haven for fans across genres.
Hanryu's management is investing in R&D and plans to channel investments towards state-of-the-art technologies to deliver an unparalleled user experience, especially in contrast with conventional social media platforms. Simultaneously, their aspiration to craft intellectual properties, derived from insights within FANTOO's ecosystem, holds the potential to elevate user participation and traction further.
The management's marketing strategies have done well till date. A testament to its resounding success, as of December 31, 2022, FANTOO boasted an impressive user base exceeding 18.9 million, predominantly within the commercially potent 20-39 age bracket, who represent a staggering 80% of the platform's user community. It is only a matter of time before the company manages to transcend the confines of K-Culture and expands into an array of entertainment sectors, ensuring FANTOO remains in harmony with the dynamic shifts in global pop culture.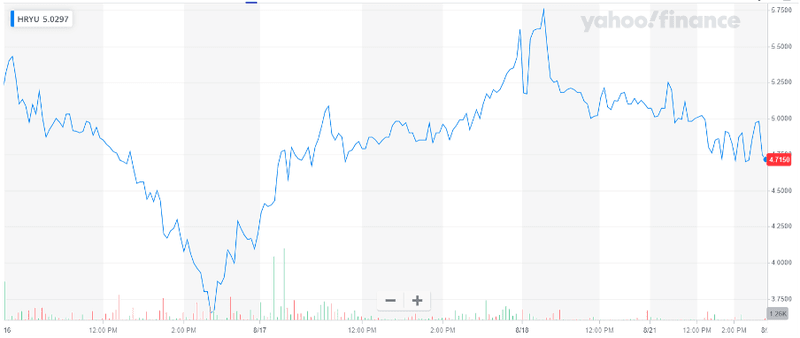 Final Thoughts
We see a slight correction in Hanryu Holdings' stock after its recent fundraise and the stock is currently trading below its $10 issue price which implies an excellent investment opportunity. What sets Hanryu apart is its unparalleled global footprint and an uncanny understanding of contemporary entertainment shifts. The horizons for Hanryu's growth seem expansive and it is unfair to value the company using a traditional approach of revenue multiples or profitability multiples as of date. In fact, given the robustness and innovative prowess of the FANTOO platform, coupled with the powerful network effects it has nurtured, we actually believe that there is a palpable possibility of it catching the eye of tech behemoths like Spotify or Meta Platforms for a potential acquisition. Overall, we see Hanryu Holdings as an excellent investment bet for our readers at SmallCapsDaily.
Disclaimer
This website is a wholly owned subsidiary of SCD Media, LLC, herein referred to as Smallcaps Daily. Our publications are a commercial advertisement and are for general information purposes ONLY. We are engaged in the business of marketing and advertising companies for monetary compensation. We may receive compensation for this article on a PPC basis as an affiliate. Never invest in any stock featured on our site or emails unless you can afford to lose your entire investment. The disclaimer is to be read and fully understood before using our services, joining our site or our email/blog list as well as any social networking platforms we may use. PLEASE NOTE WELL: Smallcaps Daily and its employees are not a Registered Investment Advisor, Broker Dealer or a member of any association for other research providers in any jurisdiction whatsoever.Release of Liability: Through use of this website viewing or using you agree to hold Smallcaps Daily, its operators owners and employees harmless and to completely release them from any and all liability due to any and all loss (monetary or otherwise), damage (monetary or otherwise), or injury (monetary or otherwise) that you may incur. The information contained herein is based on sources which we believe to be reliable but is not guaranteed by us as being accurate and does not purport to be a complete statement or summary of the available data. Smallcaps Daily encourages readers and investors to supplement the information in these reports with independent research and other professional advice. All information on featured companies is provided by the companies profiled, or is available from public sources and Smallcaps Daily makes no representations, warranties or guarantees as to the accuracy or completeness of the disclosure by the profiled companies. None of the materials or advertisements herein constitute offers or solicitations to purchase or sell securities of the companies profiled herein and any decision to invest in any such company or other financial decisions should not be made based upon the information provided herein. Instead Smallcaps Daily strongly urges you conduct a complete and independent investigation of the respective companies and consideration of all pertinent risks. Readers are advised to review SEC periodic reports: Forms 10-Q, 10K, Form 8-K, insider reports, Forms 3, 4, 5 Schedule 13D. Smallcaps Daily is compliant with the Can Spam Act of 2003. Salesparq, LLC does not offer such advice or analysis, and Smallcaps Daily further urges you to consult your own independent tax, business, financial and investment advisors. Investing in micro-cap and growth securities is highly speculative and carries and extremely high degree of risk. It is possible that an investors investment may be lost or impaired due to the speculative nature of the companies profiled. The Private Securities Litigation Reform Act of 1995 provides investors a safe harbor in regard to forward-looking statements. Any statements that express or involve discussions with respect to predictions, expectations, beliefs, plans, projections, objectives, goals, assumptions or future events or performance are not statements of historical fact may be forward looking statements. Forward looking statements are based on expectations, estimates, and projections at the time the statements are made that involve a number of risks and uncertainties which could cause actual results or events to differ materially from those presently anticipated. Forward looking statements in this action may be identified through use of words such as projects, foresee, expects, will, anticipates, estimates, believes, understands, or that by statements indicating certain actions & quote; may, could, or might occur. Understand there is no guarantee past performance will be indicative of future results.In preparing this publication, Smallcaps Daily, has relied upon information supplied by its customers, publicly available information and press releases which it believes to be reliable; however, such reliability cannot be guaranteed. Investors should not rely on the information contained in this website. Rather, investors should use the information contained in this website as a starting point for doing additional independent research on the featured companies. Smallcaps Daily has not been compensated for this article. The advertisements in this website are believed to be reliable, however, Smallcaps Daily and its owners, affiliates, subsidiaries, officers, directors, representatives and agents disclaim any liability as to the completeness or accuracy of the information contained in any advertisement and for any omissions of materials facts from such advertisement. Smallcaps Daily is not responsible for any claims made by the companies advertised herein, nor is Smallcaps Daily responsible for any other promotional firm, its program or its structure. Smallcaps Daily is not affiliated with any exchange, electronic quotation system, the Securities Exchange Commission or FINRA.