Featured
Ahead Of The Curve: OLB Group to Facilitate Crypto Payments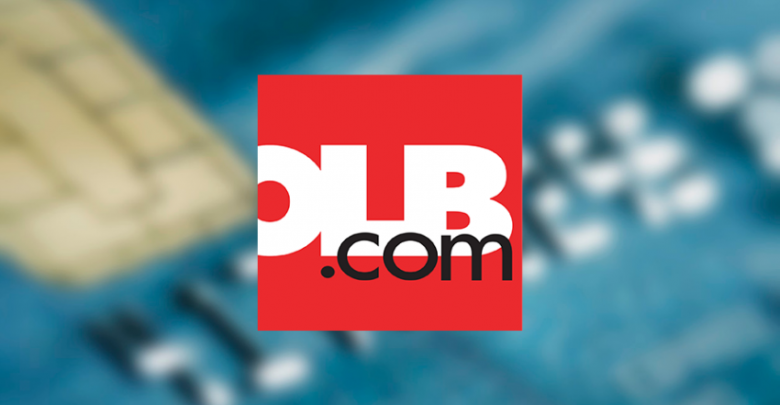 It has been a rather eventful session for investors holding the OLB Group (NASDAQ:OLB) stock. The company came out with a press release this morning announcing the adoption of cryptocurrencies onto its platform and this led to a frenzy in the market. The number of "Buy" orders for OLB's stock surged and its stock price nearly doubled in the morning. Despite some profit-booking, the stock remains above the $10 resistance point. It is important for us to understand the update from OLB Group and what implications it has on the future of the company as well as the payment processing industry as a whole.
OLB Group's Business – A Quick Recap
The OLB Group is a fintech company that operates a payment ecosystem for the merchant community which includes electronic payment processing, cloud-based multi-channel commerce platform solutions and crowdfunding services. It offers a variety of products and acts as a payment facilitator and commerce service provider for small and medium sized businesses. The company also provides other facilities such as order fulfillment, customer service, outbound marketing, sales reporting, and fundraising through its proprietary crowdfunding platform. It operates through 3 subsidiaries – eVance, Omnisoft.io and CrowdPay.us. The company also operates an omnichannel platform known as ShopFast which follows the Shopify business model.
OLB's Cryptocurrency Adoption
OLB's big cryptocurrency announcement shifted the eyes of investor community towards the stock. The management announced that it has upgraded its SecurePay payment gateway system to support a wide variety of cryptocurrencies including Bitcoin, Ethereum, USDC and DAI across all merchant platforms. This would imply that all merchants using OLB's SecurePay gateway service or its cloud-based business management platform, Omnisoft, shall instantly have the option to accept any of these cryptocurrencies as alternative modes of contactless payment methods without bringing about any change in their existing payment acceptance hardware. OLB has made sure that its systems are wallet-agnostic and have a significant ease of integration with third-party software. This makes it very easy for customers to seamlessly pay using cryptocurrency wallets such as MetaMask, Coinbase Wallet, Crypto.com and Trust Wallets.
There is a strong underlying benefit associated with receiving crypto payments from clients. It results in an instant settlement of the transaction through the wallet and provides much more flexibility to merchants in their functioning. They can easily use SecurePay which is compatible with their mobile phones, tablet devices and other cloud-based infrastructure and is already integrated into the merchant's existing payment ecosystems. Enabling the option to accept cryptocurrency is as simple as setting up an account on https://cryptoaccept.com. The number of merchant accounts in crypto are also expected to grow rapidly given the strong macroeconomic environment for these currencies.
Strong Macro For Institutional Crypto Adoption
Adoption of cryptocurrencies has become the new norm for large fintech giants. Square has invested heavily (close to $50 million) in Bitcoin whereas PayPal is offering the option of trading in Bitcoin, Bitcoin Cash, Ethereum, and Litecoin to its 350+ million users. This is why OLB integrating crypto into its offerings gives a highly positive message to the market that the company is advancing along the same lines as its larger fintech counterparts and this led to value being unlocked in the stock price.
It is worth highlighting that institutional adoption of cryptocurrency has extended far beyond fintech as companies like Tesla and MicroStrategy have invested heavily in crypto assets. In fact, MicroStrategy was recently in the news for converting $425 million of its cash reserves into Bitcoin as it acts as a better store of value. The total number of Bitcoins being issued has also halved resulting in a greater demand and a huge price runup. The same goes for many other cryptocurrencies. Given this background, everyday consumers having crypto wallets is expected to become very common. In fact, Fortune Business Insights data indicates that there are close to 66 million users of cryptocurrency wallets today and this number could easily double in the coming years particularly given the price appreciation and the institutional adoption of these cryptocurrencies.
Why OLB's Bull Run Is Here To Stay?
While OLB Group's offerings are similar to those of fintech giants like Square and Shopify, its market positioning is drastically different. OLB offers its platforms to smaller merchants such as bars, restaurants, retailers etc. that are well below the average client size of Square. It has been in the process of acquiring such merchant portfolios ever since its fundraising last year. While the average transaction size and volume of these merchants is lower than those of Square, OLB's offering is basically taking cryptocurrency acceptance to the grassroot levels. It is also creating a solid and a viable alternative for the larger merchants to actually switch from their existing payment facilitators to OLB's platform given this new added flexibility.
We can see that the OLB stock has doubled in the past 5 days with a large spike today after the big announcement. Needless to mention, OLB's revenues are directly correlated to the number of merchants onboarded as well as the size and volume of transactions taking place. Adding the crypto feature is an automatic jump in these figures which is why the market perception with respect to the value of OLB changed which is what caused such a huge spike in the stock price. However, it is worth mentioning that the OLB management has been clear about its intention to acquire new and upcoming fintech technologies. Thus, it is safe to say that we can expect many such big updates from the company in the coming future.
Legal Disclaimer
Disclaimer
This website is a wholly owned subsidiary of Salesparq, LLC, herein referred to as Salesparq, LLC. Our publications are a commercial advertisement and are for general information purposes ONLY. We are engaged in the business of marketing and advertising companies for monetary compensation. We may receive compensation for this article on a PPC basis as an affiliate. Never invest in any stock featured on our site or emails unless you can afford to lose your entire investment. The disclaimer is to be read and fully understood before using our services, joining our site or our email/blog list as well as any social networking platforms we may use.PLEASE NOTE WELL: Salesparq, LLC and its employees are not a Registered Investment Advisor, Broker Dealer or a member of any association for other research providers in any jurisdiction whatsoever.Release of Liability: Through use of this website viewing or using you agree to hold Salesparq, LLC, its operators owners and employees harmless and to completely release them from any and all liability due to any and all loss (monetary or otherwise), damage (monetary or otherwise), or injury (monetary or otherwise) that you may incur. The information contained herein is based on sources which we believe to be reliable but is not guaranteed by us as being accurate and does not purport to be a complete statement or summary of the available data. Salesparq, LLC encourages readers and investors to supplement the information in these reports with independent research and other professional advice. All information on featured companies is provided by the companies profiled, or is available from public sources and Salesparq, LLC makes no representations, warranties or guarantees as to the accuracy or completeness of the disclosure by the profiled companies. None of the materials or advertisements herein constitute offers or solicitations to purchase or sell securities of the companies profiled herein and any decision to invest in any such company or other financial decisions should not be made based upon the information provided herein. Instead Salesparq, LLC strongly urges you conduct a complete and independent investigation of the respective companies and consideration of all pertinent risks. Readers are advised to review SEC periodic reports: Forms 10-Q, 10K, Form 8-K, insider reports, Forms 3, 4, 5 Schedule 13D. Salesparq, LLC is compliant with the Can Spam Act of 2003. Salesparq, LLC does not offer such advice or analysis, and Salesparq, LLC further urges you to consult your own independent tax, business, financial and investment advisors. Investing in micro-cap and growth securities is highly speculative and carries and extremely high degree of risk. It is possible that an investors investment may be lost or impaired due to the speculative nature of the companies profiled. The Private Securities Litigation Reform Act of 1995 provides investors a safe harbor in regard to forward-looking statements. Any statements that express or involve discussions with respect to predictions, expectations, beliefs, plans, projections, objectives, goals, assumptions or future events or performance are not statements of historical fact may be forward looking statements. Forward looking statements are based on expectations, estimates, and projections at the time the statements are made that involve a number of risks and uncertainties which could cause actual results or events to differ materially from those presently anticipated. Forward looking statements in this action may be identified through use of words such as projects, foresee, expects, will, anticipates, estimates, believes, understands, or that by statements indicating certain actions & quote; may, could, or might occur. Understand there is no guarantee past performance will be indicative of future results.In preparing this publication, Salesparq, LLC has relied upon information supplied by its customers, publicly available information and press releases which it believes to be reliable; however, such reliability cannot be guaranteed. Investors should not rely on the information contained in this website. Rather, investors should use the information contained in this website as a starting point for doing additional independent research on the featured companies. Salesparq, LLC has not been compensated for this article. The advertisements in this website are believed to be reliable, however, Salesparq, LLC and its owners, affiliates, subsidiaries, officers, directors, representatives and agents disclaim any liability as to the completeness or accuracy of the information contained in any advertisement and for any omissions of materials facts from such advertisement. Salesparq, LLC is not responsible for any claims made by the companies advertised herein, nor is Salesparq, LLC responsible for any other promotional firm, its program or its structure. Salesparq, LLC is not affiliated with any exchange, electronic quotation system, the Securities Exchange Commission or FINRA.