Featured
AI in Investing: Revolutionizing Investment Strategies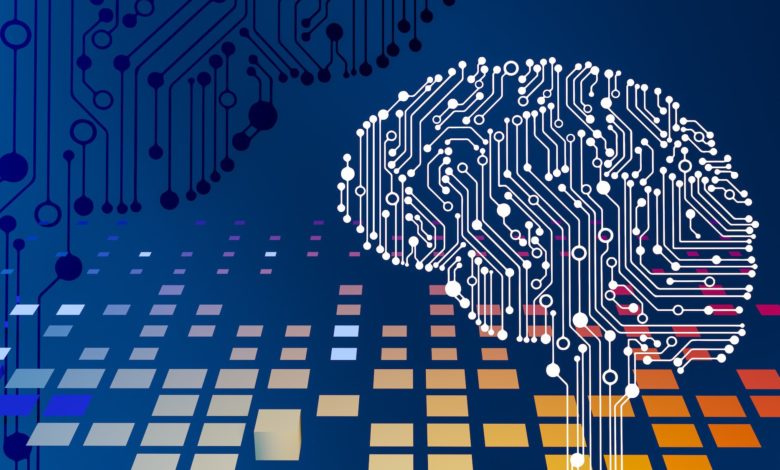 These days, the usage of Artificial Intelligence (AI) across various aspects of daily life, from personalized product recommendations to efficient meal plans, is a controversial hot topic. Now, AI is significantly impacting the finance sector, extending to the realm of investments, where it is playing an increasingly important role in picking stocks and portfolio management. Below we will discuss the rise of AI as well as the pros and cons and tools you could utilize as we adapt to a world with Artificial Intelligence.
The Growing Popularity of AI Tools in Stock Picking
AI has streamlined the process of stock selection by providing personalized stock recommendations based on specific criteria, similar to search prompts like "best dividend income stocks" or "best growth stocks." For instance, platforms such as OpenAI's ChatGPT can promptly offer up to 10 stock recommendations, each accompanied by a summary of the company's operations. This can help accelerate the research phase, which is an attractive prospect to many.
A recent Yahoo Finance survey revealed that 20% of American investors have engaged with an AI chatbot in the past year, showcasing the rising popularity and acceptance of AI tools for investment decision-making. However, questions remain regarding the extent to which these AI developments influence investment returns compared to traditional methods like mutual funds or exchange-traded funds managed by human experts.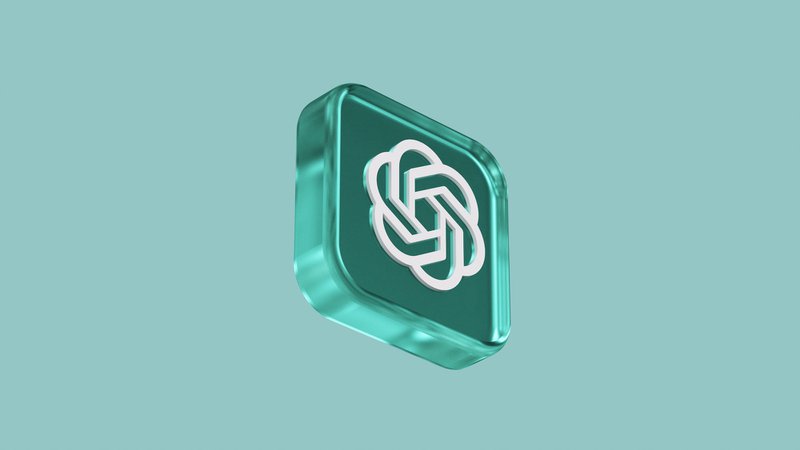 How AI Can Assist in Stock Picking
Selecting the right stocks for a portfolio is a crucial financial decision, and AI can now help in this process. AI tools offer quick stock recommendations based on predefined criteria, enhancing the efficiency of the stock selection process. For instance, ChatGPT's ability to suggest stock ideas serves as a resource for initial research, which can be further refined through independent analysis and assessment.
In the realm of stock research, AI simplifies the task of conducting comprehensive analyses. Retail investors, who may lack access to sophisticated research systems and data, can level the playing field with the assistance of AI. By rapidly processing extensive datasets, AI identifies patterns and correlations that might elude human analysts, providing a more informed perspective on investment opportunities.
Factors to Consider in AI Tools
In evaluating AI tools for stock picking, there are several key factors to keep in mind. First, versatility is crucial—the tool's capacity to handle detailed, specific inquiries, enabling a more refined approach to identifying optimal investment opportunities. Secondly, the availability of real-time trading signals and the ability to automate transactions based on predetermined criteria is essential, as it enhances efficiency and prompt decision-making. Access to an extensive array of stock-related information is pivotal, creating well-informed investment choices. Lastly, the presence of a reliable scoring system within the tool, evaluating and ranking stocks based on diverse criteria, adds an invaluable analytical dimension to the stock selection process.
AI Tools
Several AI-powered platforms are dedicated to assisting with stock selection, each offering different features and advantages:
1. TrendSpider: Leveraging technical analysis, this AI tool provides insights through a bot, asset analysis, back-testing, and other features for a comprehensive analysis of stocks.
2. Trade Ideas: Offering real-time stock information by connecting to major stock exchanges, this AI-based platform facilitates informed decision-making and potentially automates trades.
3. Magnifi: A stock brokerage platform featuring an AI tool that helps find stocks and funds based on various criteria, offering more flexibility than general AI models.
The Future of AI in Investment
While AI offers substantial advantages for investors, it has its limitations, particularly in interpreting qualitative or contextual information that influences stock performance. Factors such as news events, geopolitical influences, or regulatory changes can challenge AI models' ability to assess accurately. Additionally, AI may struggle during unprecedented or extreme market conditions that deviate from historical patterns.
While AI is a powerful tool, it is unlikely to completely replace fund managers or financial advisors. Rather, it should be viewed as a complementary tool that enhances decision-making processes. Integrating AI with human expertise can lead to more informed investment decisions. Investors should define their investment objectives, risk tolerance, and time horizon before utilizing AI tools for stock portfolio decisions.
In Conclusion…
Artificial Intelligence is revolutionizing stock picking and portfolio management, making the investment process more efficient and informed. The integration of AI tools empowers investors to make data-driven investment decisions and streamline their research. However, it's important to recognize the strengths and limitations of AI and utilize it as a tool in conjunction with human expertise. The future of AI in investment planning lies in its ability to complement traditional methods, ultimately empowering investors to navigate the financial landscape with confidence and precision.
Disclaimer
This website is a wholly owned subsidiary of SCD Media, LLC, herein referred to as Smallcaps Daily. Our publications are a commercial advertisement and are for general information purposes ONLY. We are engaged in the business of marketing and advertising companies for monetary compensation. We may receive compensation for this article on a PPC basis as an affiliate. Never invest in any stock featured on our site or emails unless you can afford to lose your entire investment. The disclaimer is to be read and fully understood before using our services, joining our site or our email/blog list as well as any social networking platforms we may use. PLEASE NOTE WELL: Smallcaps Daily and its employees are not a Registered Investment Advisor, Broker Dealer or a member of any association for other research providers in any jurisdiction whatsoever.Release of Liability: Through use of this website viewing or using you agree to hold Smallcaps Daily, its operators owners and employees harmless and to completely release them from any and all liability due to any and all loss (monetary or otherwise), damage (monetary or otherwise), or injury (monetary or otherwise) that you may incur. The information contained herein is based on sources which we believe to be reliable but is not guaranteed by us as being accurate and does not purport to be a complete statement or summary of the available data. Smallcaps Daily encourages readers and investors to supplement the information in these reports with independent research and other professional advice. All information on featured companies is provided by the companies profiled, or is available from public sources and Smallcaps Daily makes no representations, warranties or guarantees as to the accuracy or completeness of the disclosure by the profiled companies. None of the materials or advertisements herein constitute offers or solicitations to purchase or sell securities of the companies profiled herein and any decision to invest in any such company or other financial decisions should not be made based upon the information provided herein. Instead Smallcaps Daily strongly urges you conduct a complete and independent investigation of the respective companies and consideration of all pertinent risks. Readers are advised to review SEC periodic reports: Forms 10-Q, 10K, Form 8-K, insider reports, Forms 3, 4, 5 Schedule 13D. Smallcaps Daily is compliant with the Can Spam Act of 2003. Salesparq, LLC does not offer such advice or analysis, and Smallcaps Daily further urges you to consult your own independent tax, business, financial and investment advisors. Investing in micro-cap and growth securities is highly speculative and carries and extremely high degree of risk. It is possible that an investors investment may be lost or impaired due to the speculative nature of the companies profiled. The Private Securities Litigation Reform Act of 1995 provides investors a safe harbor in regard to forward-looking statements. Any statements that express or involve discussions with respect to predictions, expectations, beliefs, plans, projections, objectives, goals, assumptions or future events or performance are not statements of historical fact may be forward looking statements. Forward looking statements are based on expectations, estimates, and projections at the time the statements are made that involve a number of risks and uncertainties which could cause actual results or events to differ materially from those presently anticipated. Forward looking statements in this action may be identified through use of words such as projects, foresee, expects, will, anticipates, estimates, believes, understands, or that by statements indicating certain actions & quote; may, could, or might occur. Understand there is no guarantee past performance will be indicative of future results.In preparing this publication, Smallcaps Daily, has relied upon information supplied by its customers, publicly available information and press releases which it believes to be reliable; however, such reliability cannot be guaranteed. Investors should not rely on the information contained in this website. Rather, investors should use the information contained in this website as a starting point for doing additional independent research on the featured companies. Smallcaps Daily has not been compensated for this article. The advertisements in this website are believed to be reliable, however, Smallcaps Daily and its owners, affiliates, subsidiaries, officers, directors, representatives and agents disclaim any liability as to the completeness or accuracy of the information contained in any advertisement and for any omissions of materials facts from such advertisement. Smallcaps Daily is not responsible for any claims made by the companies advertised herein, nor is Smallcaps Daily responsible for any other promotional firm, its program or its structure. Smallcaps Daily is not affiliated with any exchange, electronic quotation system, the Securities Exchange Commission or FINRA.