Featured
American Rebel Holdings: The Gun Safe Small Cap Firing on All Cylinders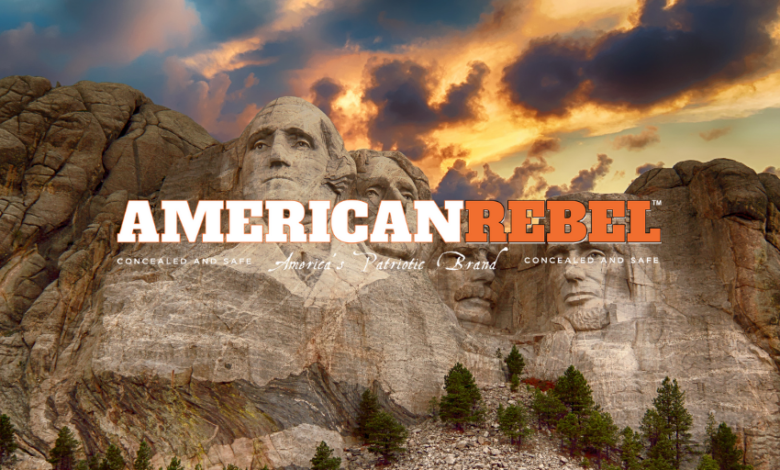 Gun sales in the United States have been on an absolute tear! Whether it be for personal protection, or enjoying the outdoors, the fact is that gun sales and personal protection products have skyrocketed since the pandemic began and show no signs of slowing.
Dr. Garen J. Wintemute, a gun researcher at the University of California Davis, discussed the trends he's seen in gun ownership in America by saying, "There was a surge in purchasing unlike anything we've ever seen. Usually, it slows down. But this just kept going." As an example, in March of 2020, gun sales topped 1 million within a one-week time period, the largest single week figure in over 20 years.
Today, 39% of American households own at least one gun, this is up from 32% back in 2016. This mass trend of gun ownership is largely due to the heightened importance many have put on being able to protect themselves and their loves ones.
What this means for investors, is a large portion of the 330 million Americans will require safe and accessible ways to store their guns and security accessories. And today, we will be covering a company that is providing phenomenal value to this quickly growing market segment.
Company Profile
American Rebel Holdings (AREB) is a company providing premier safes and personal security products. Their product line is extremely extensive through offering home, office, and personal safes, as well as vault doors, concealed carry backpacks, and a range of concealed carry jackets, vests, and coats. Additionally, American Rebel provides supplemental accessories and space saving items for safes such as, hangers, light kits, moisture guards, and rifle rod kits. The company sells their products through various retailers, merchandisers, speciality stores, and online.
American Rebel's core mission is to "provide innovative products and promote responsible gun ownership while celebrating a concealed carry lifestyle", and the company is executing on this mission through providing high quality products at affordable prices. American Rebel currently has their products in over 35 different locations across America and ships nation-wide through a variety of different options. The Company is also developing a new line of home and office safes that will feature a stronger door, an improved locking mechanism, an increased fire rating and will carry a Made-in-the USA label.
American Rebel Successfully Closes Capital Raise Totalling $10.5 million
Earlier this month, American Rebel closed a capital raise with gross proceeds totalling $10.5 million. With this large influx of capital, the company can now substantially increase the strength of its balance sheet, as well as fund further research and development projects and further facilitate their growth strategy.
The market for American Rebel's various products is substantial, and with the trend of more Americans becoming gun owners, this market is seeing tremendous further growth. The ability for the company to continually innovate and improve its market offering, as well as continue working on expanding their reach through partnering with a rising number of retailers all requires substantial capital. The closing of this additional public offering allows American Rebel to manage their current obligations and turn their focus to the future and large opportunity at hand.
American Rebel is Executing on their Expansion Strategy
American Rebel is executing on their expansion strategy through continued partnerships with distributors who have a long reach into their target market and across the country. Retailers and distributors are actively searching for new product sources due to tariffs on imported safes from China and supply chain challenges. In February of 2021, the company announced an order from Dunham Sports, a regional sporting goods superstore chain with over 240 locations across the mid-west and southeastern US. With Dunham's specializing in athletic equipment, clothing, guns, and gun safes this type of order marks a significant potential driver of further growth for American Rebel. As American Rebel expands its inventory the company will seek to grow its base of dealers and distributors.
American Rebel also expects the cannabis dispensary industry to become a source of significant growth. Cannabis dispensaries have insurance requirements, and many local ordinances place a heavy burden on the dispensaries to secure their inventory outside of normal business hours. As a result, many dispensaries have turned to gun safes as a means secure storage. American Rebel has designed a safe tailor made for the cannabis industry and with that is well positioned to address the growing needs of this market which is expected to exceed $43 billion by 2025.
Thoughts on Valuation
It's no secret for those watching small cap growth stocks that the market has not been kind to these types of companies as of late. However, times like these are typically when the greatest opportunities exist.
Currently, American Rebel shares are well off their 52-week high of $4.20 a share and recently touched $1.59. With 4.5 million shares outstanding, the market cap is about $7.2 million. The company raised $10.5 million in its recent capital raise and noted in its SEC filings it intended to repay debt. As per the company's prospectus, total liabilities as of September 30, 2021, were about $5 million. After repayment of debt and related offering expenses, we believe current cash balance is likely about $4 million, which means more than 50% of the current market value is cash. An investor would be paying 3.5 million for a company with 2020 revenues of more than $1.2 million, and with a long runway for growth as recent trends provide strong tailwinds for a company selling gun safes and personal protection equipment.
All this, points to signs that American Rebel is being severely undervalued by the market, as the company has been unreasonably punished with the recent sell-off. Despite the recent poor performance of the share price, the company is firing on all cylinders, and those who are able to see past the short-term volatility could be handsomely rewarded.
Key Takeaway
Gun sales and gun ownership in America is on the rise. Most data figures point to this trend only increasing as time goes on. This has translated to 39% of American households owning a gun, and who will now require safe, affordable, and secure method to store their firearms. The safe has become the latest must have home accessory. As well, personal protection has become of utmost importance for many Americans, as the global pandemic and recent political tensions have made it clear how important it is to have the means to protect yourself and your loved ones.
American Rebel Holdings is at the epicenter of these trends and is positioned perfectly to capitalize as these trends develop. The company has created a great cash position and with a large product offering and the ability to cater to many different customers. American Rebel is proving they truly are "America's Patriotic Brand". American Rebel is showing they can partner with distributors who have deep penetration in their target market and can continuously come out with new and innovative products. The market has turned to a more value-based approach and American Rebel is showing incredible value at current prices, mixed with a great growth trajectory.
Disclaimer
No Positions. Please read our full disclaimer Here.
Disclaimer
This website is a wholly owned subsidiary of Salesparq, LLC, herein referred to as Salesparq, LLC. Our publications are a commercial advertisement and are for general information purposes ONLY. We are engaged in the business of marketing and advertising companies for monetary compensation. We may receive compensation for this article on a PPC basis as an affiliate. Never invest in any stock featured on our site or emails unless you can afford to lose your entire investment. The disclaimer is to be read and fully understood before using our services, joining our site or our email/blog list as well as any social networking platforms we may use.PLEASE NOTE WELL: Salesparq, LLC and its employees are not a Registered Investment Advisor, Broker Dealer or a member of any association for other research providers in any jurisdiction whatsoever.Release of Liability: Through use of this website viewing or using you agree to hold Salesparq, LLC, its operators owners and employees harmless and to completely release them from any and all liability due to any and all loss (monetary or otherwise), damage (monetary or otherwise), or injury (monetary or otherwise) that you may incur. The information contained herein is based on sources which we believe to be reliable but is not guaranteed by us as being accurate and does not purport to be a complete statement or summary of the available data. Salesparq, LLC encourages readers and investors to supplement the information in these reports with independent research and other professional advice. All information on featured companies is provided by the companies profiled, or is available from public sources and Salesparq, LLC makes no representations, warranties or guarantees as to the accuracy or completeness of the disclosure by the profiled companies. None of the materials or advertisements herein constitute offers or solicitations to purchase or sell securities of the companies profiled herein and any decision to invest in any such company or other financial decisions should not be made based upon the information provided herein. Instead Salesparq, LLC strongly urges you conduct a complete and independent investigation of the respective companies and consideration of all pertinent risks. Readers are advised to review SEC periodic reports: Forms 10-Q, 10K, Form 8-K, insider reports, Forms 3, 4, 5 Schedule 13D. Salesparq, LLC is compliant with the Can Spam Act of 2003. Salesparq, LLC does not offer such advice or analysis, and Salesparq, LLC further urges you to consult your own independent tax, business, financial and investment advisors. Investing in micro-cap and growth securities is highly speculative and carries and extremely high degree of risk. It is possible that an investors investment may be lost or impaired due to the speculative nature of the companies profiled. The Private Securities Litigation Reform Act of 1995 provides investors a safe harbor in regard to forward-looking statements. Any statements that express or involve discussions with respect to predictions, expectations, beliefs, plans, projections, objectives, goals, assumptions or future events or performance are not statements of historical fact may be forward looking statements. Forward looking statements are based on expectations, estimates, and projections at the time the statements are made that involve a number of risks and uncertainties which could cause actual results or events to differ materially from those presently anticipated. Forward looking statements in this action may be identified through use of words such as projects, foresee, expects, will, anticipates, estimates, believes, understands, or that by statements indicating certain actions & quote; may, could, or might occur. Understand there is no guarantee past performance will be indicative of future results.In preparing this publication, Salesparq, LLC has relied upon information supplied by its customers, publicly available information and press releases which it believes to be reliable; however, such reliability cannot be guaranteed. Investors should not rely on the information contained in this website. Rather, investors should use the information contained in this website as a starting point for doing additional independent research on the featured companies. Salesparq, LLC has not been compensated for this article. The advertisements in this website are believed to be reliable, however, Salesparq, LLC and its owners, affiliates, subsidiaries, officers, directors, representatives and agents disclaim any liability as to the completeness or accuracy of the information contained in any advertisement and for any omissions of materials facts from such advertisement. Salesparq, LLC is not responsible for any claims made by the companies advertised herein, nor is Salesparq, LLC responsible for any other promotional firm, its program or its structure. Salesparq, LLC is not affiliated with any exchange, electronic quotation system, the Securities Exchange Commission or FINRA.