Featured
American Rebel: The Liberty Safe Controversy Could Well Be Bullish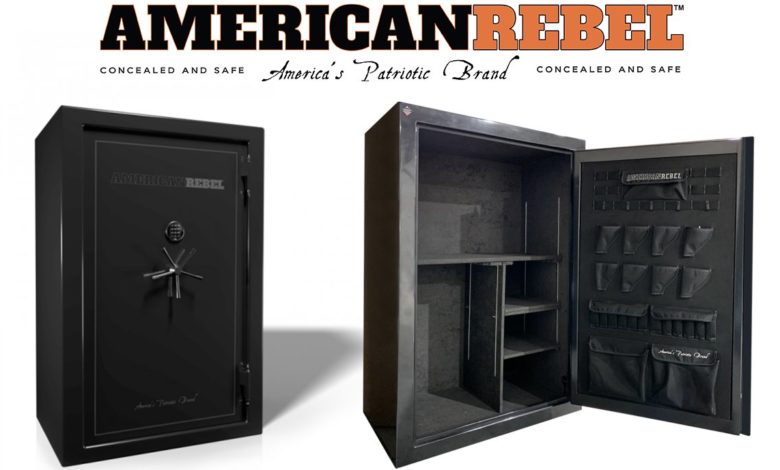 We have extensively covered American Rebel (NASDAQ:AREB) in the past including its Champion Safe acquisition. It is a well-known fact that American Rebel stands out as a forerunner in the production of cutting-edge safes and vaults tailored for the contemporary American consumer. With its products reflecting a profound sense of American pride, the brand has always championed family protection. We are expecting an unprecedented bull run in the company's stock on account of the massive number of inquiries received by its Champion Safe subsidiary after the recent Liberty Safe controversy. The deluge of inquiries from safe dealers and consumers, particularly those seeking alternatives to products by Liberty Safe, is expected to result in a radically improved investor perception of the company. Let us have a closer look at American Rebel's business and how it could benefit from the Liberty Safe controversy.
Journey of American Rebel: More than Just Safes
American Rebel specializes in crafting top-tier safety and personal security merchandise. This includes not only vaults suitable for homes and offices but also personal safes, concealed carry bags, and attire like unisex vests, T-shirts, and jackets. Beyond safeguarding weapons, these vaults serve as sanctuaries for invaluable family heirlooms and memories. To cater to diverse needs, they also offer accessories such as light kits, moisture protectors, and rifle rod kits. Its products are offered under a variety of recognized brands, including American Rebel, Champion Safe, Superior Safe, and Safe Guard. The company has been dynamic, not only expanding its product range but also actively pursuing strategic growth. American Rebel's ethos is an embodiment of true American patriotism and underscores the brand alignment with customer values. Among key updates, the management recently announced the forthcoming launch of "American Rebel Beer" in 2024, reflecting the company's continuous endeavor to diversify while staying true to its patriotic roots. By constantly innovating, they aim to deliver premium features at reasonable price points, simultaneously boosting their brand value and demand.
Strategic Acquisition of Champion Safe
In a pivotal move in August 2022, American Rebel acquired Champion Safe Co., investing approximately $9.9 million. This astute acquisition is projected to enhance American Rebel's revenues by nearly $20 million, ensuring robust profitability. Champion Safe's esteemed reputation in the safety domain synergizes perfectly with American Rebel's ethos. Notably, this union grants American Rebel the leverage of two factories and three top-of-the-line safe manufacturing lines. With Ray Crosby, Champion's President and an industry stalwart, on board, American Rebel gains immensely in expertise and leadership. Additionally, given the burgeoning demand for unconventional safes like vault doors and vaults tailored for the cannabis industry, this collaboration allows American Rebel to tap into new avenues and expand their manufacturing capabilities.
What Is The Liberty Safe Controversy?
Liberty Safe, a prominent gun safe manufacturer in the United States, recently found itself ensnared in a whirlwind of controversy after complying with the FBI's request to provide access to one of its customer's safe codes. The customer in question, Nathan Hughes, was allegedly associated with the events of the January 6 Capitol riot and was under the purview of a legitimate search warrant. Liberty Safe was quick to clarify its stance, emphasizing its consistent policy: the company only releases access codes to law enforcement agencies when presented with a valid warrant. It stressed its ignorance concerning the investigation's specifics and mentioned previous instances where it had declined law enforcement requests in the absence of a warrant. However, these clarifications didn't appease many conservatives, who viewed the company's actions as a betrayal and an infringement on personal privacy. Vocal critics drew parallels between Liberty Safe and Bud Light, the latter having previously endured a conservative boycott due to its association with a transgender influencer. Some customers went as far as labeling Liberty Safe as "traitorous", with others considering cancelations or product returns.
Final Thoughts – How Does This Benefit American Rebel?
The Liberty Safe incident underscores the broader, ongoing debate concerning the equilibrium between individual privacy and societal security. Advocates for Liberty Safe's decision might argue that the company was dutifully abiding by legal requirements, aiding in the potential apprehension of a suspect. However, it is evident that the broader public perceives the company's decision as an egregious breach of customer trust, giving away private access without the owner's explicit consent. This could explain the huge number of inquiries for Champion Safe.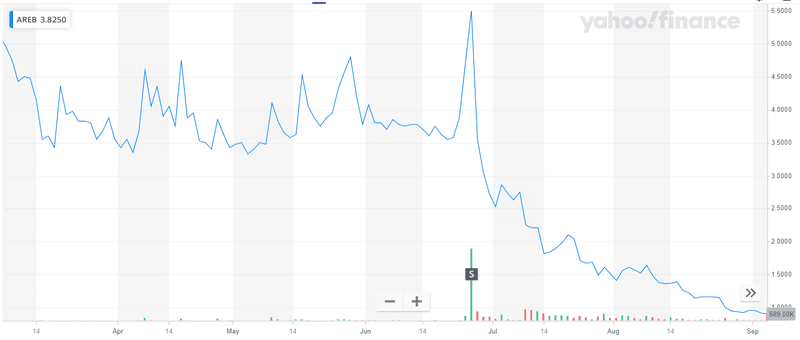 While American Rebel's stock price has been falling in the past 6 months, there was a staggering 42% rise post-market which isn't shown in the chart above. Even if we factor in this spike, American Rebel's stock offers significant potential for small-cap investors. This is evident from its valuation multiples. As of today, American Rebel is trading at an Enterprise Value/ Revenue multiple of 1.14x and a price-to-book valuation of 0.79x which are both ridiculously low. It is important to highlight that while it reported $8.45 million in revenues for the year ended 2022, American Rebel's trailing twelve-month revenue is already reported at $16.03 million and this revenue surge was taking place even before the Liberty Safe controversy. Given this background, we can safely re-emphasize our bullish sentiment on American Rebel as we believe that the company could be an excellent investment bet for our readers.
Disclaimer
This website is a wholly owned subsidiary of SCD Media, LLC, herein referred to as Smallcaps Daily. Our publications are a commercial advertisement and are for general information purposes ONLY. We are engaged in the business of marketing and advertising companies for monetary compensation. We may receive compensation for this article on a PPC basis as an affiliate. Never invest in any stock featured on our site or emails unless you can afford to lose your entire investment. The disclaimer is to be read and fully understood before using our services, joining our site or our email/blog list as well as any social networking platforms we may use. PLEASE NOTE WELL: Smallcaps Daily and its employees are not a Registered Investment Advisor, Broker Dealer or a member of any association for other research providers in any jurisdiction whatsoever.Release of Liability: Through use of this website viewing or using you agree to hold Smallcaps Daily, its operators owners and employees harmless and to completely release them from any and all liability due to any and all loss (monetary or otherwise), damage (monetary or otherwise), or injury (monetary or otherwise) that you may incur. The information contained herein is based on sources which we believe to be reliable but is not guaranteed by us as being accurate and does not purport to be a complete statement or summary of the available data. Smallcaps Daily encourages readers and investors to supplement the information in these reports with independent research and other professional advice. All information on featured companies is provided by the companies profiled, or is available from public sources and Smallcaps Daily makes no representations, warranties or guarantees as to the accuracy or completeness of the disclosure by the profiled companies. None of the materials or advertisements herein constitute offers or solicitations to purchase or sell securities of the companies profiled herein and any decision to invest in any such company or other financial decisions should not be made based upon the information provided herein. Instead Smallcaps Daily strongly urges you conduct a complete and independent investigation of the respective companies and consideration of all pertinent risks. Readers are advised to review SEC periodic reports: Forms 10-Q, 10K, Form 8-K, insider reports, Forms 3, 4, 5 Schedule 13D. Smallcaps Daily is compliant with the Can Spam Act of 2003. Salesparq, LLC does not offer such advice or analysis, and Smallcaps Daily further urges you to consult your own independent tax, business, financial and investment advisors. Investing in micro-cap and growth securities is highly speculative and carries and extremely high degree of risk. It is possible that an investors investment may be lost or impaired due to the speculative nature of the companies profiled. The Private Securities Litigation Reform Act of 1995 provides investors a safe harbor in regard to forward-looking statements. Any statements that express or involve discussions with respect to predictions, expectations, beliefs, plans, projections, objectives, goals, assumptions or future events or performance are not statements of historical fact may be forward looking statements. Forward looking statements are based on expectations, estimates, and projections at the time the statements are made that involve a number of risks and uncertainties which could cause actual results or events to differ materially from those presently anticipated. Forward looking statements in this action may be identified through use of words such as projects, foresee, expects, will, anticipates, estimates, believes, understands, or that by statements indicating certain actions & quote; may, could, or might occur. Understand there is no guarantee past performance will be indicative of future results.In preparing this publication, Smallcaps Daily, has relied upon information supplied by its customers, publicly available information and press releases which it believes to be reliable; however, such reliability cannot be guaranteed. Investors should not rely on the information contained in this website. Rather, investors should use the information contained in this website as a starting point for doing additional independent research on the featured companies. Smallcaps Daily has not been compensated for this article. The advertisements in this website are believed to be reliable, however, Smallcaps Daily and its owners, affiliates, subsidiaries, officers, directors, representatives and agents disclaim any liability as to the completeness or accuracy of the information contained in any advertisement and for any omissions of materials facts from such advertisement. Smallcaps Daily is not responsible for any claims made by the companies advertised herein, nor is Smallcaps Daily responsible for any other promotional firm, its program or its structure. Smallcaps Daily is not affiliated with any exchange, electronic quotation system, the Securities Exchange Commission or FINRA.