Featured
Applied UV CEO, Max Munn Discusses Company Strategy, Expansion, and Growth Potential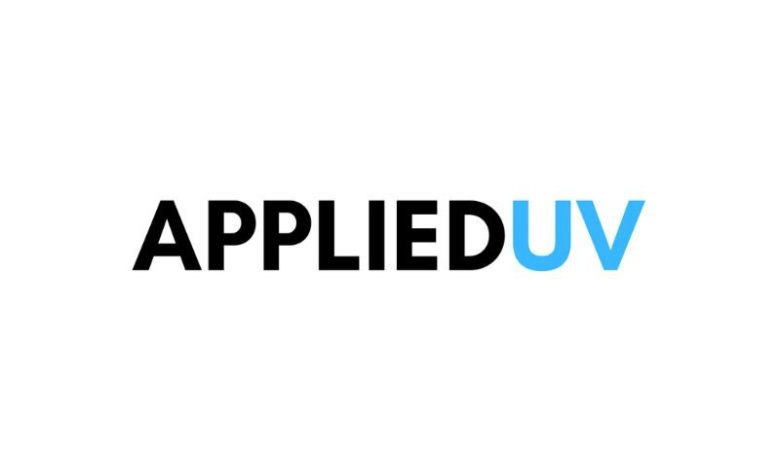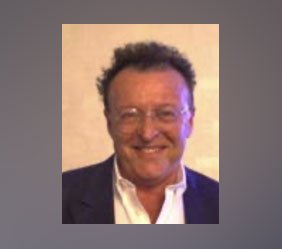 Mr. Munn has held this position at Munn Works for over 20 years. Mr. Munn is also Co-chairman of Dieu Donne Inc., a not-for-profit and a leading, world recognized atelier wherein dimensional, handmade paper is utilized in the making of art. Mr. Munn attended MIT from 1961-1966, majored in chemistry and architecture; and received a Bachelors of Architecture degree. Mr. Munn also attended Columbia University for post graduate studies from 1966-1968, working toward a Ph.D. in architectural history.=
Full Interview:
Thank you for taking the time to answer my questions about Applied UV. For our readers who may be unfamiliar, will you briefly describe the Company and its focus?
AUVI is a fully integrated engineering, sales, and marketing company offering proprietary advanced food security and air and surface disinfection technology. The Company's global distribution footprint includes 89 dealers/distributors in 52 countries.
Applied UV serves various industries, including healthcare, hospitality, food preservation, cannabis, education, and wineries. Could you elaborate on the specific needs Applied UV's products address?
SteriLumen, AUVI's subsidiary, owns, brands, and markets a portfolio of research backed and clinically proven products utilizing advanced UVC Carbon, UVC LED's, and Photo-catalytic oxidation (PCO) pathogen elimination technology, branded as Airocide ™, Scientific Air™, Airoclean™ 420, Lumicide™, PUROAir, PUROHealth, PURONet, and LED Supply Company.   Sterilumen's proprietary platform suite of patented surface and air technologies offers one of the most complete pathogen disinfection platforms including mobile, fixed, and HVAC systems and software solutions interconnecting its entire portfolio suite into the IoT, allowing customers to implement, manage and monitor IAQ measures recommended by the EPA across any enterprise. Additionally, the Lumicide™ platform applies the power of ultraviolet light (UVC) to destroy pathogens automatically, addressing the challenge of healthcare-acquired infections ("HAI's) in several patented designs for infection control in healthcare.
On January 26, 2023 we closed on the merger agreement with PURO Lighting LLC and LED Supply Co. LLC. These two companies own a powerful suite of products used in education, government, and healthcare that incorporates UV Lighting and a HVAC monitoring software platform; LED Supply provides design, distribution, and implementation services for lighting, controls and smart building technologies.
PURO provides a suite of UV disinfection systems that have the ability to disinfect air and surfaces in commercial and industrial spaces. They focus their sales efforts in three primary verticals: Education, Government, and Healthcare.  The acquisition of PURO adds PUROHealth and PURONet – a powerful suite of products used in healthcare that incorporates UV technology and an HVAC monitoring software platform. With their UL certified and patented portfolio of independently tested synergistic surface and air disinfection technologies that help facility managers protect against multiple pathogens, PURO opens new opportunities for cross marketing sales to existing distribution channels. Additionally, the potential to inter-connect our entire portfolio of disinfection technology solutions into the IoT will provide our customers with both products and smart tools to manage and monitor indoor air quality (IAQ) across any enterprise. Applied UV's proprietary platform suite of patented technologies offers the most complete pathogen disinfection platform including mobile, fixed and HVAC systems and solutions allowing companies to implement the IAQ measures recommended by the EPA.  PURO boasts a strong domestic sales network with reps in 43 states, and distribution in all 50 states.  Their product offerings encompass a range of innovative solutions, including UVC systems for air handling, in-room continuous disinfection using cutting-edge Far-UVC technology, and specialized surface disinfection solutions designed specifically for the healthcare industry.
The Puro merger further positions the Company to address a growing air disinfection market trend that aligns with the White House "Clean Air Initiatives" implemented during the height of the COVID 19 Pandemic designed to protect consumers and businesses against existing and future airborne pathogens allowing economies globally to remain open. The merged entities have proven applications that can now be included in improving indoor air quality (IAQ) at the facility level including HVAV systems in public, government, municipal, retail spaces and buildings. The Puro merger positions Applied UV to be one of the only companies in the world to offer a complete air and surface disinfection platform that includes consumer, fixed and mobile, and commercial applications that are research backed, clinically tested and that are used by global Fortune 100 end users in multiple verticals.
LED Supply Company provides design, distribution, and implementation services for lighting, controls and smart building technologies. LED Supply Co continues to expand their market reach with a focus on new types of energy efficiency and sustainable technologies. Along with its robust e-commerce component, LED Supply Company has recently taken the next step in revenue growth by repositioning itself as a preferred supplier for not only the latest in LED technologies, but the source for emerging technologies and product categories that the construction and retrofit market need; from electric vehicle charging to smart home technology, emergency and safety equipment.
Will you expand on SteriLumen's offerings and technology as well as the addressable market?
See above for SteriLumen's product suite.
The Airocide™ system of air purification technologies, originally developed for the National Aeronautics and Space Administration ("NASA") with assistance from the University of Wisconsin at Madison, uses a combination of UVC and a proprietary, titanium dioxide based photocatalyst to eliminate airborne bacteria, mold, fungi, viruses, volatile organic compounds and many odors. The core Airocide™ technology has been in use on the International Space Station and is based on photo-catalytic oxidation (PCO), a bioconversion process that continuously converts damaging molds, microorganisms, dangerous pathogens, destructive volatile organic chemicals (VOCs) and biological gasses into harmless water vapor. Unlike other air purification systems that provide "active" air cleaning, ozone producing systems, ionization or "photo-electrochemical oxidation", Airocide's™ nanocoating technology permanently bonds titanium dioxide to the surface of the catalytic bed. This permits the perpetual generation of surface-bound (OH-) radicals over the large surface area created by their advanced geometric design and prevents the generation and release of ozone and other harmful byproducts. The proprietary formulation and methods for creating the catalyst are the basis of Airocide's™ competitive advantage, making it the only consistently robust, highly effective, ozone free PCO technology on the market. Airocide™ has been tested over the past 12 years by governmental agencies such as NASA, the National Renewable Energy Laboratory, independent universities including the University of Wisconsin, Texas Tech University, and Texas A&M, as well as air quality science laboratories. Airocide™ technology is listed as a FDA Class II Medical Device, making it a suitable for providing medical grade air purification in critical hospital use cases. Airocide™ Product lines include APS (consumer units), the GCS and HD lines (commercial units that will include the Sterilumen App to bring connectivity, reporting and asset management to our suite of products). The APS series provides true choice, low maintenance filter-less PCO or a filtered PCO air purification option ideal for restaurants, conference rooms, residential and small business or home office spaces. The GCS series is suitable for larger public spaces and enclosed rooms that may have high occupancy such as offices, waiting rooms and hotel lobbies, and airport gate areas. The HD series is the most powerful, providing two-stage purification for fast sanitization of larger or industrial spaces such as sporting venues and locker rooms, airports, museums, winery cellars, warehouses, and food-processing facilities. All Airocide™ products also extend the life of any perishables like fruit, produce or flowers.
Global air purifier market size is set to grow exponentially. Valued at $9.24 billion in 2021 and predicted to reach $22.84 billion by 2030; UV Disinfection market expected to reach $9 billion by 2026 as technology adapts and evolves to include the use of indoor air monitoring, AI and Machine Learning*
Source: ResourceandMarksets.com, UV Disinfection –
Global Market Trajectory & Analytics
How do Applied UV's solutions stand out from competitors in terms of effectiveness and cost-efficiency?
AUVI is one of the only research-backed, clinically proven air and surface disinfection technology companies with international distribution and globally recognized end users with a product co-developed for use by NASA.
AUVI's air and surface pathogen elimination portfolio utilizes patented PCO, advanced UVC with carbon technologies and far-UV (222nm) with no harmful by-products vs. most compelling UVC products
Will you go into detail about MunnWorks and how it is a part of AUVI's long-term strategy for growth?
Munn Works is a manufacturer of luxury furnishings and backlit mirrors, patented – disinfection mirrors utilizing the SteriLumen proprietary PCO technology which we plan on incorporating into the hospitality and leisure industries. Customers include world renowned brands such as Marriot, Hilton, Four Seasons, and Hyatt.
100+ Employees
Domestic Manufacturing Facilities:
Mt Vernon, NY – 50,000 sq ft factory
Brooklyn, NY – 100,000 sq ft factory
Highlight:
One of the few domestic manufacturers of hospitality furnishings in the U.S.
We intend to leverage the Company's hospitality business (MunnWorks) for cross-selling opportunities of our air purification and surface disinfectant solutions and products. Our initial research indicates that the key stakeholders in this market value the asset management and reporting capabilities of our platform and provide key points of differentiation.
What challenges is AUVI facing, if any?
The air purification market has many 'me too" products that we compete against. SteriLumen's competition varies by product line, customer classification and geographic market. The principal competitive factors in our industry are quality of product, pricing, service and delivery capabilities and availability of product.
Are there any exciting recent or upcoming milestones you can share about AUVI with our readers?
We are excited about existing and rapidly developing opportunities for additional deployments of our Industry leading technology for improving shelf life of produce.
We are a demonstrated leader in post-harvest food preservation and food security, extending high value produce shelf life reducing shrink when customers utilize our Airocide products that can destroy 99.99% of airborne bacteria, mold, fungi and viruses.
The Chief Economist for Food and Agriculture at the United Nations estimates that more than $400billion is lost annually (30% of all harvested crops) due to crop spoilage in the supply chain.
We are planning to initiate a research collaboration to study the long-term effects of ethelyne on high value fruits and vegetables in the entire post-harvest supply chain. The planned next generation Airocide™ product under development will improve upon furthering the reduction of ethylene with the goal to demonstrate the following: improved quality of the high value fruits and vegetables, reduction of shrink, quantifying expected extended shelf life, energy cost savings and, a lowered carbon footprint.
What is the Company's financial position and how does it plan to allocate capital in order to maximize returns for investors while also ensuring long-term growth and stability?
We are forecasting 2023 revenue of approximately ~$45-50M, up from $20.M in 2022.
After completing six acquisitions in eighteen months, the Company is now focused on prioritizing organic growth. In addition to further developing Airocide, Scientific Air, PURO, Lumicide and LED Supply specific sales efforts, we intend to leverage the Company's hospitality business (MunnWorks) for cross-selling opportunities of our air purification and surface disinfectant solutions and products.
We see synergies across our entire air and surface disinfection/healthy building technologies portfolio. First, we look to leverage Airocide's global distribution capabilities to facilitate the sale of Scientific Air's and PURO's offerings internationally. Second, we look to leverage PURO's strength in healthcare to pull through existing Airocide™ units, creating a broad healthcare product line, from small clinics, patient rooms and doctor's offices to larger spaces such as nursing stations, waiting rooms and cafeterias. Third, we look to leverage the national MunnWorks hospitality reach with leading luxury hotel chain operators to pull through our entire air and surface disinfection/healthy building technologies portfolio (Airocide™ and Lumicide™) as well as PURO's offerings into future hotel, condo and other renovation, upgrade and remodeling projects. Fourth, the Company will look to work with Canon Virginias' (CVI) extensive field support team to promote the sale of the Companys' products as well as service capabilities.  Finally, we look to incorporate the PUROAir, PUROHealth and PURONet  (a powerful suite of products used in healthcare that incorporates UV Lighting and a HVAC monitoring software platform) into our IoT integration plans via the Teralumen App across our entire platform connecting all our units, thereby creating a leading smart asset management, reporting, and control system tool that can be incorporated across all enterprises.
What are Applied UV's long-term plans for expansion and growth as the Company looks forward?
The following areas summarize our plans for growth:
1. Target Key Verticals
Focus on proven key verticals
Airocide-
Domestic – food security, preservation/storage/logistics, schools, cannabis and winery
Int'l – food security, preservation, dental, healthcare, schools, cannabis and winery
PURO –
Healthcare, Schools, Government IAQ via HVAC
Scientific Air – Mobile Healthcare
2. Prioritize Organic Growth
Leverage cross selling opportunities among brands driven by:
Govt mandates for healthcare and schools regarding improving air quality (EPA)
Increased sales opportunities of new products across all six brands to increase revenue per customer.
Continued talent acquisition across all brands
3. Scalability
Fully optimize Canon Virginia contract manufacturing initiative to include next gen R&D
Leverage synergies allowing for margin expansion
Leverage strategic partnerships across entire sales channel for cross market sales opportunities
Harvest installed base reoccurring consumables revenues
Is there any other information you wish to share with our investors reading so we can highlight the opportunity of AUVI?
The key takeaways that summarize the opportunity for AUVI for an investor to consider include the following:
MARKET: UV Disinfection market is expected to reach $9 billion by 2026 – CDC estimates that 1 in 25 patients have at least one HAI annually & 3M serious infections occur every year with total losses to U.S. economy of more than $270B due to lost productivity and absenteeism
PATENTS and TRADE SECRETS PROTECTING IP Broad patents and trade secrets on underlying technology, creating an "IP Moat" around suite of products.
DIVERSE GLOBAL CUSTOMER BASE
Company's end users span across multiple industries including Food Preservation and Security, Healthcare, Winery, Hospitality, Schools, Cannabis, Correctional Facilities, Dental, Long-term Care and Commercial Buildings.
SCALABLE SYNERGIES
Opportunity for cross-market selling across six brands.
STRONG STRATEGIC PARTNERS
Executed strategic partnerships and alliances with Fortune 100 global companies.
Thank you for your time.
Disclaimer
This website is a wholly owned subsidiary of SCD Media, LLC, herein referred to as Smallcaps Daily. Our publications are a commercial advertisement and are for general information purposes ONLY. We are engaged in the business of marketing and advertising companies for monetary compensation. We may receive compensation for this article on a PPC basis as an affiliate. Never invest in any stock featured on our site or emails unless you can afford to lose your entire investment. The disclaimer is to be read and fully understood before using our services, joining our site or our email/blog list as well as any social networking platforms we may use. PLEASE NOTE WELL: Smallcaps Daily and its employees are not a Registered Investment Advisor, Broker Dealer or a member of any association for other research providers in any jurisdiction whatsoever.Release of Liability: Through use of this website viewing or using you agree to hold Smallcaps Daily, its operators owners and employees harmless and to completely release them from any and all liability due to any and all loss (monetary or otherwise), damage (monetary or otherwise), or injury (monetary or otherwise) that you may incur. The information contained herein is based on sources which we believe to be reliable but is not guaranteed by us as being accurate and does not purport to be a complete statement or summary of the available data. Smallcaps Daily encourages readers and investors to supplement the information in these reports with independent research and other professional advice. All information on featured companies is provided by the companies profiled, or is available from public sources and Smallcaps Daily makes no representations, warranties or guarantees as to the accuracy or completeness of the disclosure by the profiled companies. None of the materials or advertisements herein constitute offers or solicitations to purchase or sell securities of the companies profiled herein and any decision to invest in any such company or other financial decisions should not be made based upon the information provided herein. Instead Smallcaps Daily strongly urges you conduct a complete and independent investigation of the respective companies and consideration of all pertinent risks. Readers are advised to review SEC periodic reports: Forms 10-Q, 10K, Form 8-K, insider reports, Forms 3, 4, 5 Schedule 13D. Smallcaps Daily is compliant with the Can Spam Act of 2003. Salesparq, LLC does not offer such advice or analysis, and Smallcaps Daily further urges you to consult your own independent tax, business, financial and investment advisors. Investing in micro-cap and growth securities is highly speculative and carries and extremely high degree of risk. It is possible that an investors investment may be lost or impaired due to the speculative nature of the companies profiled. The Private Securities Litigation Reform Act of 1995 provides investors a safe harbor in regard to forward-looking statements. Any statements that express or involve discussions with respect to predictions, expectations, beliefs, plans, projections, objectives, goals, assumptions or future events or performance are not statements of historical fact may be forward looking statements. Forward looking statements are based on expectations, estimates, and projections at the time the statements are made that involve a number of risks and uncertainties which could cause actual results or events to differ materially from those presently anticipated. Forward looking statements in this action may be identified through use of words such as projects, foresee, expects, will, anticipates, estimates, believes, understands, or that by statements indicating certain actions & quote; may, could, or might occur. Understand there is no guarantee past performance will be indicative of future results.In preparing this publication, Smallcaps Daily, has relied upon information supplied by its customers, publicly available information and press releases which it believes to be reliable; however, such reliability cannot be guaranteed. Investors should not rely on the information contained in this website. Rather, investors should use the information contained in this website as a starting point for doing additional independent research on the featured companies. Smallcaps Daily has not been compensated for this article. The advertisements in this website are believed to be reliable, however, Smallcaps Daily and its owners, affiliates, subsidiaries, officers, directors, representatives and agents disclaim any liability as to the completeness or accuracy of the information contained in any advertisement and for any omissions of materials facts from such advertisement. Smallcaps Daily is not responsible for any claims made by the companies advertised herein, nor is Smallcaps Daily responsible for any other promotional firm, its program or its structure. Smallcaps Daily is not affiliated with any exchange, electronic quotation system, the Securities Exchange Commission or FINRA.