Featured
Applied UV Inc.: Driving Value – Revolutionizing Disinfection and Building Efficiency with Cutting-Edge Technologies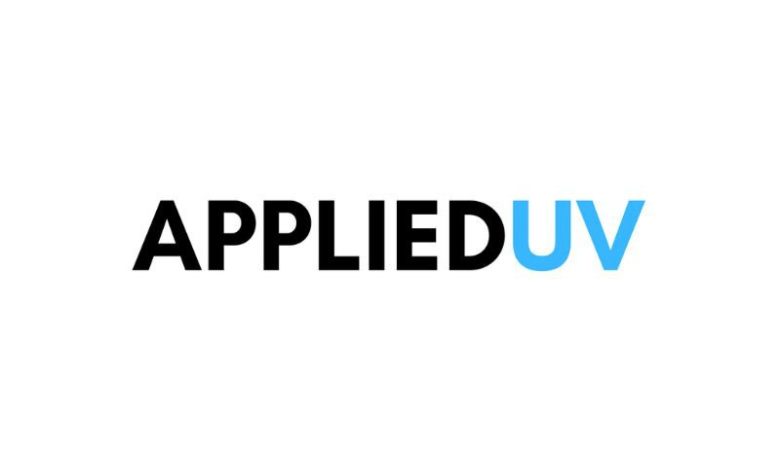 With the air purification market projected to reach a staggering $22.84 billion by 2030 and the UV Disinfection market expected to hit $9 billion by 2026, Applied UV Inc. (NASDAQ: AUVI) emerges as a distinguished leader in both sectors. The company's cutting-edge technology places it at the forefront of the industry, as evidenced by its collaborations with renowned industry players such as Samsung, Honeywell, and the University of Chicago Med. With a proven track record and established partnerships, Applied UV's one-of-a-kind technology is poised to achieve global domination. We recently dived into the company's expansion into food security and now we will cover Applied UV's reach in the field of air purification and UV Disinfection with its groundbreaking PURO UV Disinfection technology, unlocking limitless potential for growth and innovation. As technology continues to evolve with the integration of indoor air monitoring, AI, and machine learning, Applied UV remains at the forefront, well-positioned to capitalize on the enormous opportunities in these rapidly expanding markets.
About the Company
Applied UV is a provider of proprietary surface and air disinfection technology, specializing in improving Indoor Air Quality (IAQ), LED lighting, and luxury mirrors and commercial furnishings. The company's diverse product offerings cater to clients globally in both the commercial and retail sectors. With a focus on various industries such as healthcare, hospitality, food preservation, cannabis, education, and wineries, Applied UV has established itself as a reliable solution provider. The company has forged strategic manufacturing partnerships and alliances with reputable organizations including Canon Virginia Inc., Acuity Brands Lighting, Johnson Controls International, Siemens, and W.W. Grainger. Additionally, their global network of 89 dealers and distributors in 52 countries ensures widespread availability of their comprehensive product suite.
PURO UV Disinfection Technology
Applied UV an enormous opportunity through PURO Protect 222, an innovative disinfection solution. This unique system utilizes a short pass filter to emit a safe, narrow band of 222 UV light, effectively blocking harmful wavelengths that can penetrate living tissue. Its achievement of UL listing, the highest level of safety certification from Underwriters Laboratories, sets PURO Protect apart as one of the select few Far UV products to meet such rigorous standards. Another very important and exciting factor that sets PURO Protect apart is its safe usability in occupied spaces, opening doors to a multitude of targeted opportunities.
PURO Protect demonstrates exceptional performance in combating a wide range of bacterial, viral, and fungal pathogens. Its effectiveness against SARS-CoV-2, the virus responsible for COVID-19, serves as a testament to its efficacy and reliability. The system incorporates an LED status indicator visible within the room, simplifying the monitoring of its operation and performance. Through collaborations with industry-leading partners like Acuity and Ushio, PURO has integrated their patented CARE222 modules into the PURO Protect 222 product line. The effectiveness and safety of Far UV-C technology have been extensively researched and validated by prestigious institutions such as Columbia University and other renowned research organizations. The continuous operation of Care222® technology adheres to exposure guidelines for occupied spaces established by the American Conference of Governmental Industrial Hygienists (ACGIH®) and the International Electrotechnical Commission.
Positioned as the next generation of disinfection solutions, PURO Protect boasts an impressive 80% energy efficiency while offering proven efficacy, autonomy, sustainability, and chemical-free operation. With its advanced technology and strict adherence to stringent safety standards, PURO Protect 222 is poised to revolutionize the field of disinfection, providing a reliable and efficient solution across various industries and settings.
Growth Potential – Looking Forward
Looking ahead, Applied UV is well-placed for significant growth and technological opportunities in the near future. With a backlog exceeding $10 million, the company's revenue prospects in the coming quarters look very promising. Earlier this year, the company completed the merger with PURO Lighting LLC and LED Supply Co. LLC, expanding its product suite and market reach. The merger brings together PURO's powerful UV disinfection systems for air and surfaces in commercial and industrial spaces, with a focus on education, government, and healthcare sectors, and LED Supply Co.'s expertise in lighting, controls, and smart building technologies. This strategic move positions Applied UV as a leader in the growing air disinfection market, offering a comprehensive platform for pathogen disinfection and indoor air quality management. With a strong domestic sales network, research-backed solutions, and partnerships with Fortune 100 end users, Applied UV is uniquely positioned to meet the demand for clean air initiatives and sustainable technologies.By consolidating their offerings, the company is now well-positioned to address the evolving needs of the market and provide comprehensive solutions for healthy air environments.
The selection of Applied UV as a finalist in the prestigious GSA Green Building Competition is a testament to their innovative approach. This competition, organized by the General Services Administration (GSA), aims to foster the development of new technologies that promote energy efficiency in buildings. Applied UV's technologies, namely the Puro Protect system utilizing Far UV technology and the Fighter Flex System for air handler unit disinfection, have been recognized for their potential to enhance energy efficiency and improve existing HVAC systems. Applied UV's Puro Protect system, powered by Far UV technology, presents a groundbreaking solution for disinfection. Furthermore, what sets Puro Protect apart is its suitability for use in occupied spaces, opening up vast opportunities for deployment across various industries and settings.
The Fighter Flex System, another technology from Applied UV, focuses on optimizing the performance of air handler units. By disinfecting the cooling coils within the system, it prevents microbial buildup, such as mold or fungus, that can hinder airflow and reduce efficiency. The system utilizes advanced LED technology, offering superior energy efficiency compared to traditional mercury vapor-based systems. This improved efficiency not only contributes to energy savings but also ensures cleaner air quality within buildings. Being selected as the sole organization to upgrade HVAC systems in GSA buildings presents an extraordinary opportunity for Applied UV. This opens doors to government courthouses, office buildings, and other GSA facilities, allowing them to showcase the effectiveness and efficiency of their technologies. With their advanced solutions, Applied UV can contribute to creating sustainable, energy-efficient buildings while simultaneously providing cleaner and healthier indoor environments.
The recognition from the GSA affirms Applied UV's position as a leader in the industry and underscores their commitment to developing cutting-edge technologies that align with the goals of energy efficiency and environmental sustainability. As they continue to explore and capitalize on such opportunities, Applied UV is well-positioned to revolutionize the field of disinfection and become a driving force in creating healthier and more efficient buildings for the future.
Final Thoughts
In conclusion, we think that Applied UV Inc. (NASDAQ: AUVI) holds exciting potential and opportunities in the air purification and disinfection market. With its cutting-edge PURO Protect 222 system, the company is at the forefront of the industry, backed by collaborations with renowned partners and validated by prestigious institutions. The selection of Applied UV as a finalist in the GSA Green Building Competition further affirms its innovative approach and potential for growth. With a diverse product suite, strategic partnerships, and a backlog exceeding $10 million, Applied UV is well-positioned to revolutionize the field of disinfection and capitalize on the rapidly expanding air purification market, providing comprehensive solutions for healthy air environments. Readers at SmallCaps Daily can expect promising prospects and global domination from Applied UV as it continues to leverage advanced technology and seize new opportunities in the industry.
Disclaimer
This website is a wholly owned subsidiary of SCD Media, LLC, herein referred to as Smallcaps Daily. Our publications are a commercial advertisement and are for general information purposes ONLY. We are engaged in the business of marketing and advertising companies for monetary compensation. We may receive compensation for this article on a PPC basis as an affiliate. Never invest in any stock featured on our site or emails unless you can afford to lose your entire investment. The disclaimer is to be read and fully understood before using our services, joining our site or our email/blog list as well as any social networking platforms we may use. PLEASE NOTE WELL: Smallcaps Daily and its employees are not a Registered Investment Advisor, Broker Dealer or a member of any association for other research providers in any jurisdiction whatsoever.Release of Liability: Through use of this website viewing or using you agree to hold Smallcaps Daily, its operators owners and employees harmless and to completely release them from any and all liability due to any and all loss (monetary or otherwise), damage (monetary or otherwise), or injury (monetary or otherwise) that you may incur. The information contained herein is based on sources which we believe to be reliable but is not guaranteed by us as being accurate and does not purport to be a complete statement or summary of the available data. Smallcaps Daily encourages readers and investors to supplement the information in these reports with independent research and other professional advice. All information on featured companies is provided by the companies profiled, or is available from public sources and Smallcaps Daily makes no representations, warranties or guarantees as to the accuracy or completeness of the disclosure by the profiled companies. None of the materials or advertisements herein constitute offers or solicitations to purchase or sell securities of the companies profiled herein and any decision to invest in any such company or other financial decisions should not be made based upon the information provided herein. Instead Smallcaps Daily strongly urges you conduct a complete and independent investigation of the respective companies and consideration of all pertinent risks. Readers are advised to review SEC periodic reports: Forms 10-Q, 10K, Form 8-K, insider reports, Forms 3, 4, 5 Schedule 13D. Smallcaps Daily is compliant with the Can Spam Act of 2003. Salesparq, LLC does not offer such advice or analysis, and Smallcaps Daily further urges you to consult your own independent tax, business, financial and investment advisors. Investing in micro-cap and growth securities is highly speculative and carries and extremely high degree of risk. It is possible that an investors investment may be lost or impaired due to the speculative nature of the companies profiled. The Private Securities Litigation Reform Act of 1995 provides investors a safe harbor in regard to forward-looking statements. Any statements that express or involve discussions with respect to predictions, expectations, beliefs, plans, projections, objectives, goals, assumptions or future events or performance are not statements of historical fact may be forward looking statements. Forward looking statements are based on expectations, estimates, and projections at the time the statements are made that involve a number of risks and uncertainties which could cause actual results or events to differ materially from those presently anticipated. Forward looking statements in this action may be identified through use of words such as projects, foresee, expects, will, anticipates, estimates, believes, understands, or that by statements indicating certain actions & quote; may, could, or might occur. Understand there is no guarantee past performance will be indicative of future results.In preparing this publication, Smallcaps Daily, has relied upon information supplied by its customers, publicly available information and press releases which it believes to be reliable; however, such reliability cannot be guaranteed. Investors should not rely on the information contained in this website. Rather, investors should use the information contained in this website as a starting point for doing additional independent research on the featured companies. Smallcaps Daily has not been compensated for this article. The advertisements in this website are believed to be reliable, however, Smallcaps Daily and its owners, affiliates, subsidiaries, officers, directors, representatives and agents disclaim any liability as to the completeness or accuracy of the information contained in any advertisement and for any omissions of materials facts from such advertisement. Smallcaps Daily is not responsible for any claims made by the companies advertised herein, nor is Smallcaps Daily responsible for any other promotional firm, its program or its structure. Smallcaps Daily is not affiliated with any exchange, electronic quotation system, the Securities Exchange Commission or FINRA.