News
Blackboxstocks, Inc. Releases Shareholder Update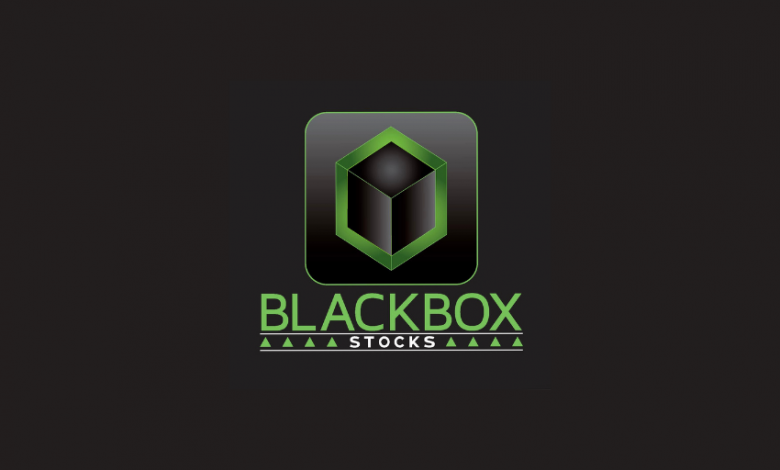 DALLAS, TX – January 5, 2021– Blackboxstocks Inc. (NASDAQ: BLBX) ("Blackbox"), a financial technology and social media hybrid platform offering real-time proprietary analytics for stock and options traders of all levels, today released a shareholder update.
Dear Shareholders,
As we close the books on 2021, and the new year is upon us, I would like to recap some of the milestones that Blackbox achieved in 2021 and update you on initiatives we have in store for 2022. I have always been a firm believer in the adage "simplicity sells" and am also a fan of brevity whenever possible. So please consider this a brief, but comprehensive recap and update with the purpose of keeping our stakeholders informed until we file our Form-10K with the SEC in March.
On November 10, 2021, BLBX uplisted to the NASDAQ Capital Market exchange in conjunction with a $12,000,000 initial public offering providing Blackbox with significant working capital. It also allowed our stock to trade on an exchange offering exposure to a broad group of investors and enhanced liquidity for our shareholders. The new surplus of working capital is a luxury that management has not had in the past. Since the inception of Blackbox, we have often operated under tight capital constraints that made the development of our product and scaling of our customer base extremely challenging. At the same time, we learned how to operate very effectively and efficiently. We are very thankful for the efficient machine that was spawned from the lean years at Blackbox.
We had a banner year in 2021!! We reported record revenue in the first three quarters of the year. We also provided guidance for full year revenue for 2021 to be in a range between $5.94 and $5.98 million, 76-78% ahead of 2020. Revenue growth was driven by significant membership growth which grew to and surpassed the milestone of 6,000 paid subscribers in December 2021. While we are very proud of these achievements, it is important for our shareholders to understand that we have our sights set much higher. We believe we can improve on our current growth trajectory as well as continue to enhance the quality and scope of our product.
Currently, we are in the process of completing and implementing multiple new initiatives that we believe will enable us to substantially grow our subscriber base and revenue. We have built a brand that is known for its quality user experience and personalized customer service and we believe that these new initiatives will allow us to scale our platform without sacrificing the quality of our brand.
Blackbox is a community driven platform that leverages the power of our members in a team environment to create what I often refer to as "the best of man and machine!" We believe our powerful analytics are greatly enhanced by our community that interprets them. In 2022 we plan to augment this unique dynamic that has differentiated Blackbox from other trading tools and fintech platforms. Here are three near term initiatives that we are finalizing and implementing in order to start 2022 with a strong trajectory.
Audio Broadcast Upgrade: We have been working on upgrading and enhancing our audio broadcast capability and the corresponding chat features. Our goal is to provide for additional rooms and channels as our community continues to grow. We released the interim version of this upgrade in December. We expect the full production version of this upgrade to be released by the end of January.
Native Mobile Apps for iOS and Android: We are in the final stages of internal testing before we release a beta version of our new native apps. We are confident that we will recreate the robust user experience that we offer our desktop users with these new apps, including the audio broadcast feature that is so popular within our community. We know offering these apps is imperative for the continued growth of our user base now that so many new traders are back at work post-pandemic and we're excited for their launch.
Expansion of Development Team: The recent capital raise has provided us with the ability to source and acquire additional developers. We intend to double the number of developers and engineers on our team in the coming months. We plan to add experts in the areas of UI/UX Design and Trading Analytics, as well as additional engineers and developers. Increasing the size of our development team will allow us to add new features and products more quickly to better serve our members and drive revenue.
Before closing, I would like to take this opportunity to remind all of our stakeholders that Blackbox is a platform that caters to traders, and we appreciate the dynamic created by a two-sided market. As a public company, we are committed to providing transparency and communicating effectively with all BLBX participants. As of January 3, 2022, there were 3,650,274 shares of BLBX stock on deposit with the Depository Trust Corp. (DTC).
I would like to thank all of our shareholders and supporters. Many of you have been with us since inception, and some of you may have just purchased shares today. Some of you are shareholders as well as members of our platform. We appreciate all of you and believe strongly that we are just getting started and 2022 will be another banner year for Blackbox!
Cheers,
Gust Kepler
CEO
Blackboxstocks Inc.
About Blackboxstocks, Inc.
Blackboxstocks, Inc. is a financial technology and social media hybrid platform offering real-time proprietary analytics and news for stock and options traders of all levels. Our web-based software employs "predictive technology" enhanced by artificial intelligence to find volatility and unusual market activity that may result in the rapid change in the price of a stock or option. Blackbox continuously scans the NASDAQ, New York Stock Exchange, CBOE, and all other options markets, analyzing over 10,000 stocks and up to 1,500,000 options contracts multiple times per second. We provide our users with a fully interactive social media platform that is integrated into our dashboard, enabling our users to exchange information and ideas quickly and efficiently through a common network. We recently introduced a live audio/screenshare feature that allows our members to broadcast on their own channels to share trade strategies and market insight within the Blackbox community. Blackbox is a SaaS company with a growing base of users that spans 42 countries; current subscription fees are $99.97 per month or $959.00 annually. For more information, go to: www.blackboxstocks.com
Safe Harbor Statement
Our prospects here at Blackboxstocks are subject to uncertainties and risks. This press release contains forward-looking statements that involve substantial uncertainties and risks. These forward-looking statements are based upon our current expectations, estimates and projections about our business, and reflect our beliefs and assumptions based upon information available to us at the date of this press release. In some cases, you can identify these statements by words such as "if," "may," "might," "will, "should," "expects," "plans," "anticipates," "believes," "estimates," "predicts," "potential," "continue," and other similar terms. These forward-looking statements include, among other things, plans for proposed operations, descriptions of our strategies, our product and market development plans, and other objectives, expectations and intentions, the trends we anticipate in our business and the markets in which we operate, and the competitive nature and anticipated growth of those markets. We caution readers that forward-looking statements are predictions based on our current expectations about future events. These forward-looking statements are not guarantees of future performance and are subject to risks, uncertainties and assumptions that are difficult to predict. Our actual results, performance or achievements could differ materially from those expressed or implied by the forward-looking statements as a result of a number of factors including, but not limited to, the risks and uncertainties discussed under risk factors in our registration statement on Form S-1, as amended (File No. 333- 260065) as well as our other filings with the SEC. We undertake no obligation to revise or update any forward-looking statement for any reason.
Contacts:
Investors@blackboxstocks.com
PCG Advisory
Stephanie Prince
(646) 863-6341
sprince@pcgadvisory.com