News
Boryeong Mud Festival, South Korea's No. 1 Summer Celebration, Starts July 21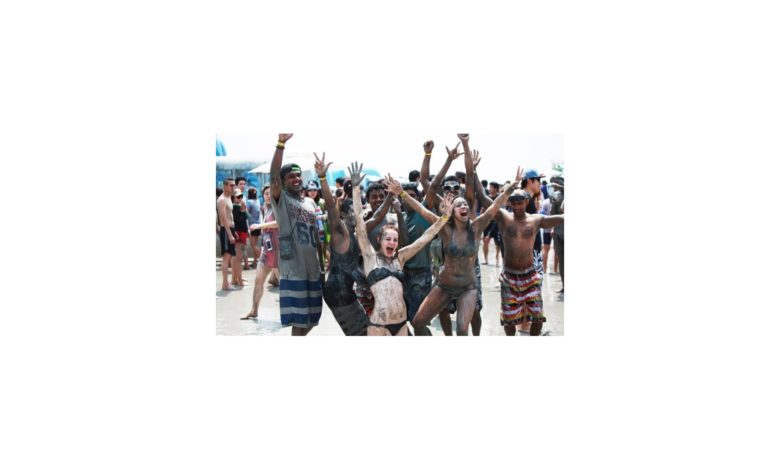 'Boryeong
Mud Festival' Offering Non-stop Fun for 17 Days
Boryeong, Korea –

(NewMediaWire) – July 19, 2023 – South Korea's largest and most
popular summer festival, Boryeong Mud Festival, is gearing up for a dazzling
opening on July 21st. Celebrating its 26th year, Boryeong Mud Festival, themed
'Dip yourself in mud! Roll! and Enjoy!,' is a delightful festival that
stimulates primal instincts, where participants smear beach mud all over their
bodies and enjoy various games. Like Spain's "La Tomatina" tomato
festival held in the Valencian region, Boryeong Mud Festival has grown into a
festival cherished by people worldwide.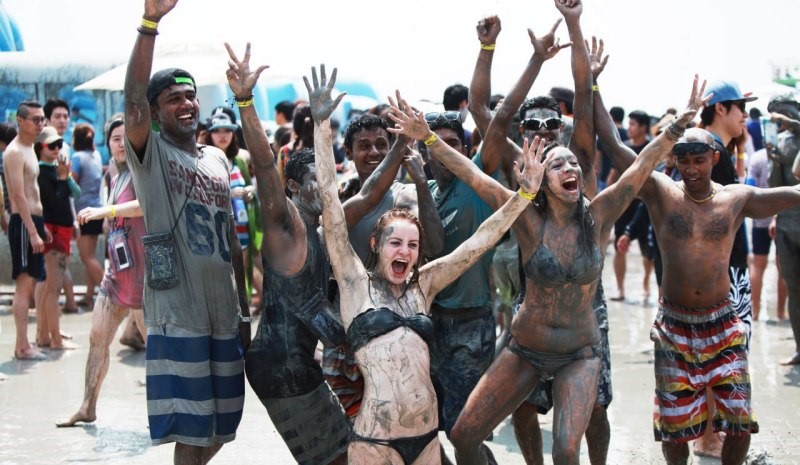 Offering 60 Diverse Experience
Programs…Unleashing K-POP Concert
With
the significant increase in domestic and international tourism and travel
demand after the COVID-19 pandemic, the festival is lasting a week longer than previous
years and the program has also been
significantly expanded from 40 to 60 offerings Popular programs such as the
giant mud bath, giant slide, mud chair slide, and tail-catching game area have
been prepared for tourists worldwide. Through activities like the mud water
park, visitors can indulge in various mud experiences.
The
Mud Challenge – the unique and
distinctive mud obstacle course competition and exclusive
to this festival – has been prepared with even more diverse courses. Particularly,
this year's mud experience facilities eagerly anticipate introducing various
new facilities. The mud festival offers various mud experience events such as
mud therapy, mud self-massage, mud beauty care, and color mud painting.
In
addition to that, a water park zone will be available including a mud family
zone. A mud train shuttling between the Mud Square and Sunset Square will also
be in service. Rest areas and decks have been installed throughout the venue,
significantly enhancing the convenience for families with children attending
the festival. Within the family zone, visitors will have a separate play area
and mud experience space to enjoy with their pets. The Air Force Black Eagles
Air Show will also grace the blue skies of Daecheon Beach, adding a spectacular
touch to the festival.
The
nightly Mud Mob Dance and Mud DM performances held daily during the mud
festival will ignite the nights at Daecheon Beach. There will be mud busking
performances at the car-free street performance venue near Daecheon Beach.
Various cultural events will also take place at major squares such as Sunset
Square, Mud Square, and Meeting Square around the beach. The performances of
popular K-pop artists, who have gained worldwide popularity, will also take
place. Various performances will be held on a special stage within the family
zone. Events such as the World K-pop Festival (July 22nd), Mud Big Concert
(July 23rd and August 1st), GS25 Music & Beer Festival (July 29th), Mud
Night Stand (August 4th), and World DJ Festival (August 5th) will be held.
In
particular, on July 29th, at Boryeong Sports Complex, there will be an
experience-type concert called 'water show' by the globally popular singer Psy,
known for his hit song "Gangnam Style".
Going beyond South Korea, Emerging as Asia's
Largest Festival
The
inception of Boryeong Mud Festival was originally intended for the promotion of
cosmetics made from the local specialty of Boryeong mud. Applying mud to the
body prevents the skin from getting burned even under the scorching sun. The
cool mud helps lowering body temperature, allowing visitors to forget about the
summer heat. In particular, the Boryeong Mountain mud, made in a pristine
environment, is known to have beneficial effects on skincare. It contains
various effective ingredients such as natural minerals that have been
traditionally used to prevent skin aging, including Cleopatra's mud facial and
China's cosmetic clay called Baektohboon. It has been utilized for skincare and
treating skin conditions due to its abundant presence of these beneficial
components.
Driven
by these effects, Boryeong Mud Festival has also grown into a beloved festival
embraced by people worldwide. It is rightfully recognized as a representative
festival of South Korea, receiving awards annually from organizations such as
the Ministry of Culture, Sports and Tourism, the Korea Tourism Organization,
and the International Festivals and Events Association. Until last year, the
cumulative number of visitors reached an impressive 46.73 million people.
In
celebration of the "Visit Korea Year 2023-2024," this year is
expected to witness the highest number of tourists ever. Particularly, with the
inclusion of K-pop performances and various events, it is anticipated that the
festival will solidify its position as the largest regional festival in Asia,
offering abundant excitement and charm of K-culture.
One
of the staff of Boryeong Mud Festival stated, "Imagine young people
smearing mud all over their bodies, diving into the mud, enjoying games, and
cheering. Once you participate in Boryeong Mud Festival, you will never forget
the mud experience. If you dream of an unforgettable mud experience that
stimulates primal instincts, do not hesitate to pay attention to South Korea's
Boryeong Mud Festival."
Media Contact
Organization:
Boryeong Festival Tourism Foundation
Contact:
Kim Yong-hak
Email:
mudmon@mud.or.kr
Website:
http://www.mudfestival.or.kr/festival/
SOURCE:
Boryeong Festival Tourism Foundation