News
Brüush to Continue to Disrupt At-Home Oral Care with Upcoming New Products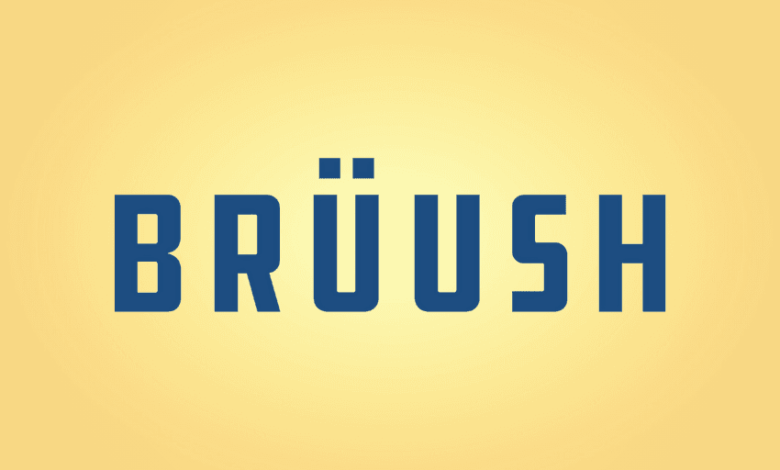 (NASDAQ:BRSH) ("Brüush" or the "Company") – After setting out to disrupt the oral care category with its sonic-powered electric toothbrush and brush head refill subscription plan, the Company announced today that it is on track to expand its product lineup. The new line is set to launch in June 2023 with four complementary oral care products: toothpaste, mouthwash, dental floss and a whitening pen (the "Consumables"). Together, these four product categories combine to account for over 95% of the at-home consumable oral care market.
The Brüush electric toothbrush represents a significant improvement in cleaning compared to a manual toothbrush and the Company believes that its Consumables will give people the ability to noticeably improve their oral health even more. Brüush believes that its line of Consumables will establish a new standard in quality and efficacy for consumable at-home oral care.
"Consumers love the advanced performance of the Brüush electric toothbrush, and we are confident that they will feel the same way about our new products," said Aneil Manhas, Founder and CEO of Brüush. "Our team worked with dental experts to develop professional-quality formulations in formats and packaging that consumers will be proud to display on their countertops next to their Brüush electric toothbrush."
The introduction of the new oral care products, which can be added to subscriber bundles, also provides the Company with an opportunity to increase average order value and grow monthly recurring revenue. Brüush currently has over 38,000 active subscriptions in its brush head refill program and the Company's internal research demonstrated that over 85% of subscribers are interested in adding Consumables to their existing subscription. As part of the launch plan, the Company will offer incentives to its loyal subscriber base, giving them the ability to effortlessly expand their subscription to include Consumables, therefore eliminating the hassle of navigating the self-serve oral care aisle in the grocery/drug store.
About Bruush Oral Care Inc.
Bruush Oral Care Inc. is on a mission to inspire confidence through brighter smiles and better oral health. Founded in 2018, we are an oral care company that is disrupting the space by reducing the barriers between consumers and access to premium oral care products. We are an e-commerce business with a product portfolio that currently consists of a sonic-powered electric toothbrush kit and brush head refills. We developed the product to make upgrading to an electric brush appealing with three core priorities in mind: (i) a high-quality electric toothbrush at a more affordable price than a comparable electric toothbrush from the competition; (ii) a sleek, countertop-friendly design; and (iii) a convenient brush head refill subscription program that eliminates the frustrating experience of purchasing replacement brush heads at the grocery/drug store. Starting in the second quarter of 2023, we plan to expand our portfolio with the launch of several new subscription-based consumable oral care products, including toothpaste, mouthwash, dental floss, a whitening pen, as well as an electric toothbrush designed for kids. We are rooted in building a brand that creates relevant experiences and content, with the goal of becoming the go-to oral care brand for millennials and Generation Z.
For more information on Brüush visit: https://bruush.com
Follow Brüush on LinkedIn: Bruush
Follow Brüush on Instagram: @bruush
Safe Harbor Forward-Looking Statements
This press release of Bruush Oral Care Inc. contains "forward-looking statements". Words such as "may", "will", "could", "should", "expects", "anticipates", "intends", "plans", "believes", "seeks", "estimates" and other comparable terminology are intended to identify forward-looking statements. For example, the Company is using forward-looking statements when it discusses its vision, its strategy, and its products. Forward-looking statements are not historical facts, and are based upon management's current expectations, beliefs and projections, many of which, by their nature are inherently uncertain. Such expectations, beliefs and projections are expressed in good faith. However, there could be no assurance that management's expectations, beliefs and projections will be achieved, and actual results may differ materially from what is expressed or indicated by the forward-looking statements. Forward-looking statements are subject to risks and uncertainties that could cause actual performance or results to differ materially from those expressed in the forward-looking statements. Forward-looking statements speak only as of the date the statements are made. The Company assumes no obligation to update forward-looking statements to reflect actual results, subsequent events or circumstances, changes in assumptions or changes in other factors affecting forward-looking statements except to the extent required by applicable securities laws. If the Company does update one or more forward-looking statement, no inference should be drawn that the Company will make additional updates with respect thereto or with respect to other forward-looking statements.
Investor Relations Contact:
Colette Eymontt
TraDigital IR
colette@tradigitalir.com