News
Buffalo Bills and the American Heart Association take CPR awareness to the turf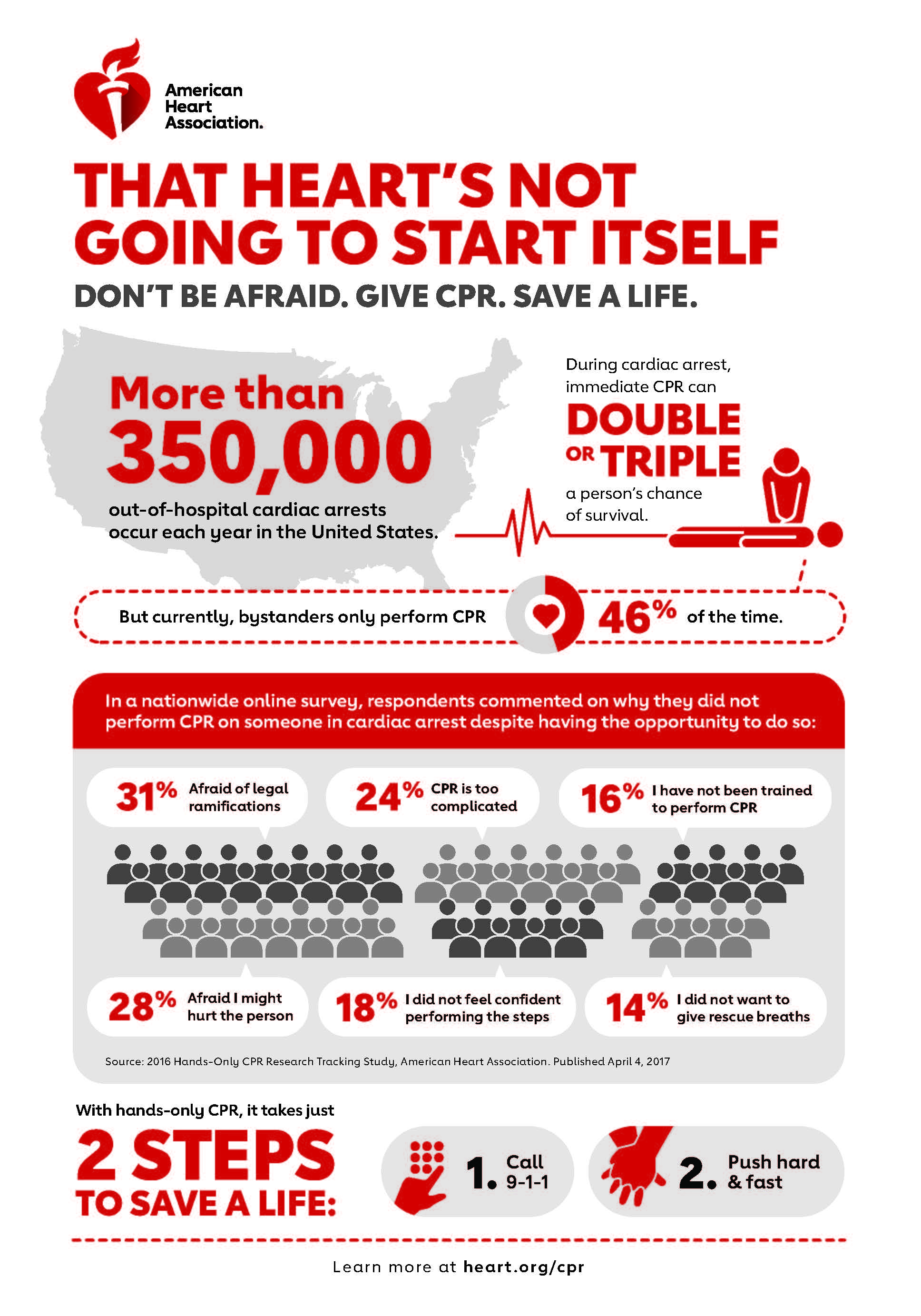 (NewMediaWire) – October 15, 2023 – BUFFALO, NY — Today in Highmark Stadium fans attending  the Buffalo Bills vs. the New York Giants National Football League (NFL) game are invited to join the American Heart Association's Nation of Lifesavers™ through an immersive cardiopulmonary resuscitation experience, part of the Bills continuing commitment to CPR education. With nearly 3 out of 4 cardiac arrests outside of the hospital occurring in homes, knowing how to perform CPR is critically important[1]. CPR, especially if performed immediately, could double or triple a cardiac arrest victim's chance of survival[2]. The Bills and the American Heart Association share a joint commitment to increase the chain of survival throughout western New York and the Buffalo area.
"Together with the Buffalo Bills, we are reversing statistics that say 350,000 people in the U.S. experience sudden cardiac arrest outside of the hospital and far too many of them – 90% in fact – will not survive. However, CPR, especially if performed immediately, could double or triple a cardiac arrest victim's chance of survival," says Nancy Brown, CEO, American Heart Association. "We are so thankful to the Buffalo Bills for their commitment to making sure everyone knows what to do in a cardiac emergency and with tonight's game we are turning bystanders into lifesavers."
The American Heart Association, the worldwide leader in resuscitation science and education, will recognize the Buffalo Bills medical team with a Heartsaver Hero Award for its response to Buffalo Bills safety Damar Hamlin's cardiac arrest during Monday Night Football on Jan. 2nd. A second Heartsaver Hero Award will be presented during a special pre-game ceremony to a group of four community members who answered the call to perform bystander CPR. When Kevin Brazinski's heart stopped, his brother-in-law Mike Hall performed CPR for 13 minutes. Family members Erin Hammill, Janine Cummings and Joyce Hall-Sargent all performed critical links in the chain of survival, including calling 911, relaying information to dispatchers and paramedics, assisting with vitals, keeping time, and directing emergency team.
The Heartsaver Hero award is the official recognition of the American Heart Association acknowledging the heroic act of performing CPR, a critical link in the chain of survival. The American Heart Association recognizes the heroes that have stepped in to help save a life during a cardiac emergency, playing a part in the chain of survival. Those bystanders have performed CPR or Hands-Only CPR to assist and helped to improve the survival rate of people who receive bystander CPR.
In addition to the in-game honors, attendees will have the opportunity to learn Hands-Only CPR with instruction available on the "Billevard" outside Highmark Stadium. Quick, simple and easy-to-learn, Hands-Only CPR has been shown to be as effective in the first few minutes as conventional CPR for cardiac arrest at home, at work or in public[3].
American Heart Association volunteers and staff will also participate in the pre-game festivities, flag ceremony and half-time performance.
"We are grateful to be working in collaboration with the American Heart Association as we continue outreach around our Bills HeartBEAT initiative and the importance of CPR Education, Awareness and Training," said Gretchen Geitter, Bills VP of Community Relations.
As a founding member of the Nation of Lifesavers the Buffalo Bills have made a five-year, $1 million commitment to train thousands of Western New Yorkers in Hands-Only CPR, over the next five years through community empowerment events, will increase the confidence and ability of members of the community to perform bystander CPR. Because about 70% of out-of-hospital cardiac arrests happen at home, odds are the person who needs CPR will be a family member or friend[4].
In addition to the bystander efforts, the American Heart Association and the Buffalo Bills will focus on CPR education for youth sports coaches. As a part of the collaboration, 200 CPR & First Aid in Youth Sports™ Training Kits will be placed in the Western New York community. These training kits are designed for youth coaches to ensure they and their community know the lifesaving skills of CPR, how to use an AED, and how to help during sports related emergencies. Each kit can train approximately 300 people per year. Over the five years of this program, 180,000 people could become potential lifesavers utilizing the kit to learn.
For more information on Hands-Only CPR visit, cpr.heart.org.
Additional Resources:
###
About the American Heart Association
The American Heart Association is a relentless force for a world of longer, healthier lives. We are dedicated to ensuring equitable health in all communities. Through collaboration with numerous organizations, and powered by millions of volunteers, we fund innovative research, advocate for the public's health and share lifesaving resources. The Dallas-based organization has been a leading source of health information for nearly a century. Connect with us on heart.org, Facebook, X or by calling 1-800-AHA-USA1.
For Media Inquiries:
American Heart Association
Linzy Cotaya: 504-872-3446 ; linzy.cotaya@gmail.com
For Public Inquiries: 1-800-AHA-USA1 (242-8721)
heart.org and stroke.org