News
California Flooring & Design: Transforming Interior Spaces with Exquisite Flooring Designs in San Diego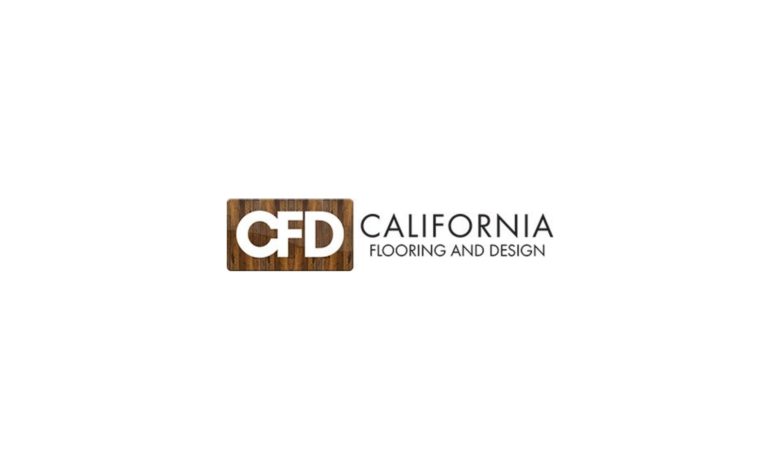 SAN DIEGO, CA –

(NewMediaWire) – July 14, 2023 – California Flooring & Design, a reputable and trusted flooring company, is revolutionizing the way San Diego residents experience their homes. With its extensive range of high-quality flooring options and exceptional services, the company is dedicated to transforming living spaces into breathtaking showcases of beauty and comfort.
With California Flooring & Design, clients can expect a comprehensive and personalized approach to hardwood floor installation. The company's team of skilled professionals collaborates closely with homeowners to understand their unique requirements, design preferences, and lifestyle considerations. Whether it's a cozy family room, an elegant dining area, or a grand foyer, they expertly install hardwood floors that elevate the ambiance and add timeless elegance to any room.

What sets California Flooring & Design apart is its unwavering commitment to quality. Each hardwood floor installation is meticulously executed using the highest quality materials and the latest techniques, ensuring exceptional durability and longevity. From preparation and subfloor leveling to the final finishing touches, every step of the installation process is carried out with utmost precision and attention to detail.
As a trusted and reliable flooring specialist, California Flooring & Design also offers a diverse range of vinyl flooring options that cater to every design aesthetic and budget. Their collection features an extensive array of colors, patterns, and textures, allowing homeowners to express their unique personalities and transform their spaces into captivating havens of beauty.
One of the key advantages of vinyl flooring is its durability and low maintenance. California Flooring & Design ensures that their vinyl floor installations are not only visually stunning but also built to withstand the demands of everyday life. Their expert team utilizes the latest installation techniques and high-quality materials to deliver floors that are resistant to scratches, stains, and wear, ensuring longevity and ease of maintenance.
Besides hardwood and vinyl flooring, California Flooring & Design also offers comprehensive San Diego carpet cleaning, installation, and restoration services. Whether it's a cozy bedroom, a stylish living room, or a vibrant office space, the company's expert team ensures that every carpet installation is flawlessly executed, providing clients with a luxurious and comfortable flooring experience.
In addition, California Flooring & Design showroom is a testament to their unwavering dedication to providing the finest flooring options in the market. With careful curation and attention to detail, the showroom offers an extensive selection of premium products, including hardwood, vinyl, and carpet. Each product is sourced from reputable manufacturers renowned for their craftsmanship, ensuring that customers receive the best in quality and durability.
The knowledgeable and friendly staff at the showroom are always on hand to offer expert advice, guide customers through the selection process, and help them find the perfect flooring option that meets their requirements. Whether it's a modern aesthetic or a timeless classic, California Flooring & Design ensures that each customer's vision is transformed into reality.
In addition to its extensive product offerings, California Flooring & Design takes pride in its transparent pricing and commitment to delivering exceptional value. By offering a diverse range of flooring options at various price points, they ensure that customers can find a product that meets their style preferences and fits comfortably within their budget. With a focus on customer satisfaction, the company strives to exceed expectations by providing an unmatched shopping experience.
California Flooring & Design has earned a reputation for its dedication to excellence and has received rave reviews from past clients. These achievements reflect the team's unwavering commitment to delivering superior flooring solutions and exceptional customer service. The showroom, for instance, serves as a testament to its success and as a destination for homeowners, businesses, and designers seeking top-of-the-line products and an unrivaled shopping experience.
"CFD thank you for the floors! This a team that knows what they are doing. They take their time and the staff is extremely knowledgeable. Will recommend CFD to anyone looking to remodel their home or business! 5 Star Service!" said a happy client.
For more information about California Flooring & Design and its services, please visit the company's website or contact their friendly staff at 858-408-0047. California Flooring & Design is at 8266 Miramar Road, San Diego, California, 92126, US.
Media Contact:
Company Name: California Flooring & Design
Contact Person: Shwan Hadi
Phone: 858-408-0047
Address: 8266 Miramar Road
City: San Diego
State: California
Postal Code: 92126
Country: US
Website: https://www.cafloordesign.com/