News
Cannabis Bioscience International Holdings (CBIH) Unveils Its Rebranding Through Its New and Innovative Website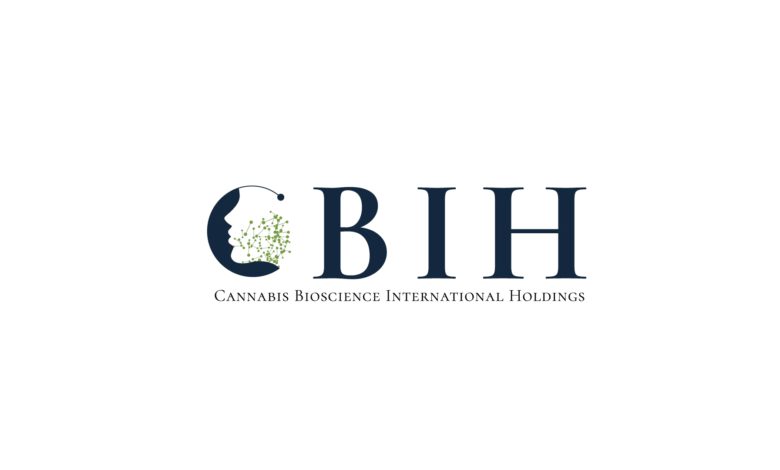 HOUSTON, TX –

(NewMediaWire) – September 11, 2023 – Cannabis Bioscience International Holdings (trading on the OTC Markets under the ticker symbol CBIH), a medical research company that specializes in clinical trials and cannabinoids education, proudly announces the launch of its new website as a part of its bold rebranding strategy.
The new web page better represents the company's values and vision, predominantly in the areas of research and production of cannabis as medicine. In particular with its purpose of providing patients with healing alternatives when struggling with chronic conditions, inflammatory diseases, and side effects of opioids and other traditional treatments. Additionally, the new website is expected to be an important step forward for the relationship of the company with its Investors and those interested in being involved. The rebranding efforts at CBIH encompass several exciting elements, including: a scientific design concept, sources for qualified investors, a new corporate email, and clear information about who the company is, what is it doing, and what the future plans are.
The new CBIH website link is www.cbih.net. "This new website undoubtedly represents our scientific spirit. We invite qualified investors to review the presentation of the projects that the company expects to develop in the next 5 years, including the selection of some of the product formulations that the company owns. We also make public that investors and interested parties may contact the company directly through the new e-mail ir@cbih.net," mentioned Henry Levinski, VP/Treasurer of CBIH.
By defining the brand identity, the company strives to position itself as the market leader for cannabinoid data clinical studies and a harborage for those patients that traditional medicine has forgotten.
For more information contact us at:
817/528-2475 for English
214/733-0868 for Spanish
FORWARD-LOOKING STATEMENTS
This press release may contain forward-looking statements. The words "believe," "expect," "should," "intend," "estimate," "projects," variations of such words and similar expressions identify forward-looking statements, but their absence does not mean that a statement is not a forward-looking statement. These forward-looking statements are based upon the Company's current expectations and are subject to a number of risks, uncertainties, and assumptions. The Company undertakes no obligation to update any forward-looking statements, whether as a result of new information, future events, or otherwise. Among the important factors that could cause actual results to differ significantly from those expressed or implied by such forward-looking statements are risks that are detailed in the Company's filings, which are on file at www.OTCmarkets.com.
View the original release on www.newmediawire.com