News
CBMJ to Purchase American Media Periscope (AMPNews) Combining New Media Patriot Powerhouses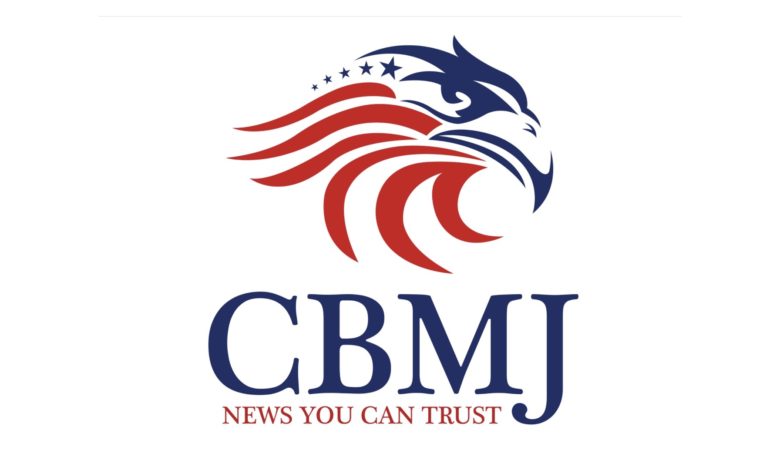 POWDER SPRINGS, GA –

(NewMediaWire) – August 31, 2023 – CBMJ Inc. Conservative Broadcast Media & Journalism (OTC:CBMJ) today announced that it has agreed to purchase American Media Periscope (AMPNews) for $2.25 million dollars, solidifying the combination of two powerhouse "new media" companies in the patriot media world.
The acquisition of AMPNews is expected to generate revenues of $3,000,000 for the 2023 year. Under the terms of the LOI, CBMJ will issue a $2.0M non-interest bearing note payable over 5 years and issue 2.5M shares of Restricted Common stock.
At a time when mainstream media and factcheckers are suppressing and cancelling the information Americans have access to, groups like CBMJ and AMPNews are encouraging and fighting for freedom of speech and freedom of the press. Now, more than ever, we need to support independent journalists and new media.

With the asset purchase of AMPNews by CBMJ, Americans can invest in a publicly traded patriot media company for the first time. 
Conservative Broadcast Media & Journalism is publicly traded under the symbol CBMJ.
Floyd Brown, a Director of CBMJ, has a reputation for growing formidable Conservative companies such as The Western Journal, a digital news publication upholding traditional Christian values, and Citizens United, which grew to become one of America's most influential citizens organizations under Brown.

"Conservative Broadcast Media Journalism (CBMJ) is acquiring conservative and Christian new media firms to build scale to compete with the massive publicly traded fake news conglomerates. Only by working together will conservatives be able to reach their growing audiences with daily commentary and news. As tech suppression grows, the challenges grow and the opportunity grows. This is the start of something huge," says Floyd Brown, Director of CBMJ.
Mark Schaftlein, CEO of both Conservative Broadcast Media & Journalism and Capital Consulting Inc. says, "We are delighted to have signed the LOI with AMPNews and at closing they will become part of our voice.  While censorship is everywhere, AMPNews has gained a following by spreading Conservative Christian values through their distribution platform."
 
John Michael Chambers, the Founder of AMPNews has been battling censorship of his network for years saying, "It's time we join forces in this information war and this merger with CBMJ will play a huge part in empowering the patriot movement towards victory with truth in news. This is the breakthrough moment that patriot media needs, and that Americans everywhere want." 

Kris Edelkamp, CEO of AMPNews will continue to run daily operations over the TV network which is currently the home of nearly 20 highly popular independent broadcast news and entertainment shows.  Edelkamp reacted to the merger by saying, "Get ready for something new that no one is doing in the patriot media space. AMPNews will become the one stop shop for patriot shows and patriot viewers. We are the media now." 

Edelkamp adds that the merger will bring about an "entirely new media structure for patriot information" saying, "In an age of censorship, suppression, depopulation, and cancel culture brought on by government tyrants and corporate monoliths, freedom of the press and freedom of speech has to be paramount. Those organizations have turned their backs on the Constitution and what makes America great…Freedom; and we will make them pay the cost for that disregard of basic human rights."
About CBMJ: (CBMJ) Conservative Broadcast Media and Journalism is a Digital Marketing Company based in Metro-Atlanta that specializes in reaching a conservative/libertarian/religious audience. CBMJ now also owns the increasingly popular TV, radio, and social media segment "The Schaftlein Report" hosted by economic analyst and political commentator Mark Schaftlein. https://schaftleinreport.com/
Forward-Looking Statements: This release contains forward-looking statements within the meaning of Section 27A of the Securities Act of 1933, as amended and Section 21E of the Securities Exchange Act of 1934, as amended. All forward-looking statements are inherently uncertain, based on current expectations and assumptions concerning future events or future performance of the company. Readers are cautioned not to place undue reliance on these forward-looking statements, which are only predictions and speak only as of the date hereof. In evaluating such statements, prospective investors should review carefully various risks and uncertainties identified in this release and matters disclosed at www.otcmarkets.com . These risks and uncertainties could cause the company's actual results to differ materially.
Mark Schaftlein
877-704-6773
View the original release on www.newmediawire.com