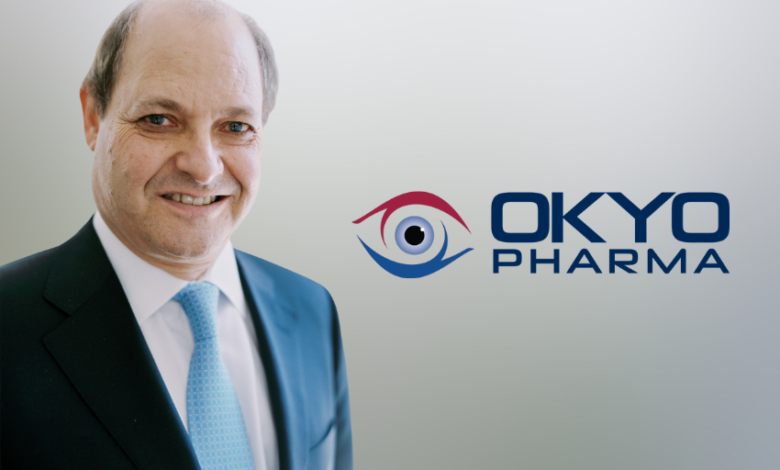 We got to sit down with Gary Jacob, CEO of OKYO Pharma.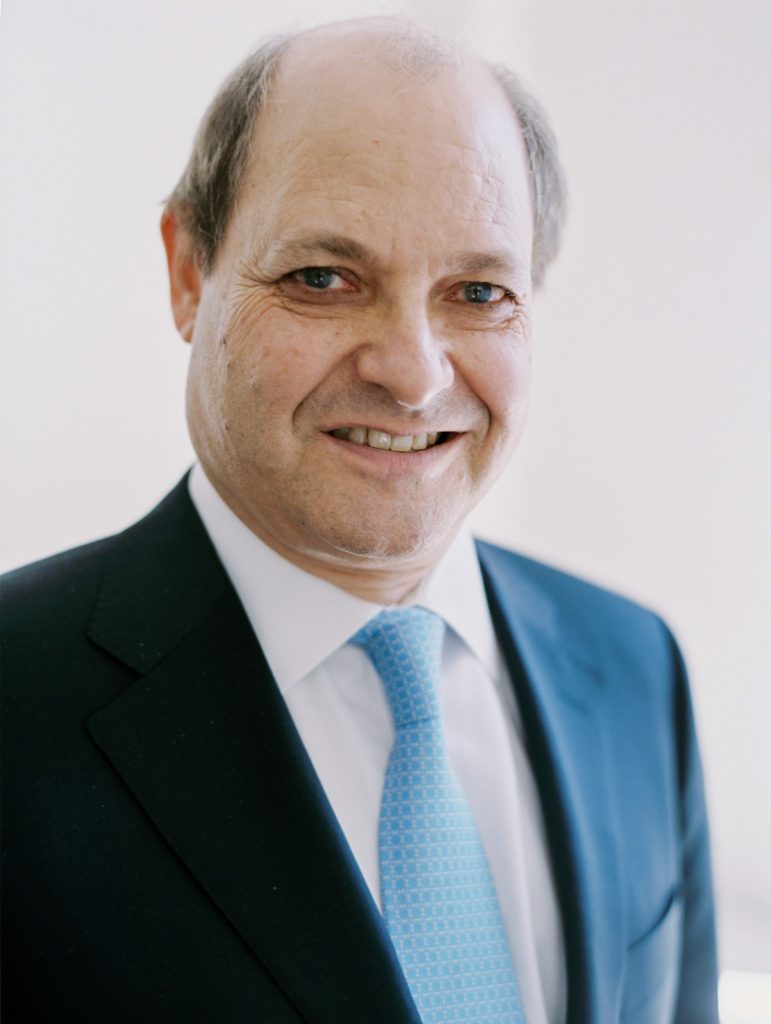 Dr. Jacob has over 35 years of extensive experience in the pharmaceutical and biotechnology industries across multiple disciplines, including research and development, operations, business development, capital financing activities and senior management expertise. He has developed broad and influential contacts throughout the biopharmaceutical, financial, banking and investor communities. Dr. Jacob is the Co-Founder and former CEO and Chairman of Synergy Pharmaceuticals. During his time at Synergy, he served as Chairman, Chief Executive Officer and Executive Chairman, and is the co-inventor of Synergy's FDA-approved drug Trulance® which is currently marketed in the U.S. by Bausch Health, Inc. to treat functional GI disorders. Dr. Jacob is also the former CEO and Managing Director of Immuron Inc., an Australian biotechnology company dual-listed on the Australian ASX exchange and on NASDAQ. Dr. Jacob currently is also Chairman of the Board of Hepion Pharmaceuticals, Inc., a public NASDAQ listed company with a drug in clinical development to treat nonalcoholic steatohepatitis (NASH) and is also a former member of the Board of Directors of Cardiff Oncology, Inc., a NASDAQ listed public oncology company. He served as Chief Executive Officer and Director of Callisto Pharmaceuticals, Inc. from May 2003 until January 2013. Prior to his involvement with Callisto and Synergy, Dr. Jacob was at Monsanto/G.D. Searle, where he was Director of Glycobiology and a Monsanto Science Fellow, specializing in the field of glycobiology and drug discovery. Dr. Jacob holds over 30 patents covering a variety of biological topics, as well as having published over 50 scientific articles in peer reviewed scientific journals. Dr. Jacob earned a B.S. cum laude in Chemistry from the University of Missouri, St. Louis and received a Ph.D. in Biochemistry from the University of Wisconsin, Madison.
Full Interview
Thank you for taking the time to answer my questions about OKYO Pharma. For our readers who may be unfamiliar with the company, can you just give us a brief introduction to the company?
OKYO Pharma Ltd is a publicly-listed biotechnology company that listed on Nasdaq in May 2022. The company also trades on the London Exchange as well. OKYO Pharma was founded in 2018 by our chairman, Mr. Gabriele Cerrone, who was responsible for exclusively in-licensing from Tufts Medical Center in Boston the technology that has formed the basis of the company's drug development program.
The company is very focused on our drug candidate, OK-101, to treat ocular diseases, with an immediate focus on an ocular disease called dry eye disease (DED). OK-101 is based on technology at Tufts Medical Center that targets a specific receptor called ChemR23 which has been shown to play a key role in ocular inflammation.
Just recently, in December of 2022, we received clearance from the FDA on our IND filing of OK-101 to treat DED. And we are now within weeks of opening a Phase 2 trial in DED patients. This is significant for a number of reasons. Firstly, we are entirely skipping Phase 1 studies which are typically done first in volunteers. A key reason for our ability to skip Phase 1 studies is the fact that the drug is given topically as eye drops, and as a result the drug does not essentially appear in the bloodstream, significantly lessening the concern of potential drug toxicity.
It's also important to point out that this isino ordinary Phase 2 trial either. The trial is designed effectively as a Phase 3 registration trial in that we have pre-specified primary efficacy endpoints in the trial. So, should we hit these primary efficacy endpoints, this trial has the potential of providing data that could potentially go into an NDA filing with FDA. The Phase 2 trial is planned to be performed in 240 patients diagnosed with DED. And the exciting element for us is that we are hoping to release top-line data from this trial by the end of this year.
We are also excited about the drug itself in that it has displayed potent ocular anti-inflammatory activity in animal models of DED. Ocular anti-inflammatory activity is recognized as an important way to treat DED. Moreover, we have also discovered that OK-101 has a unique ability in animal models to reduce corneal neuropathic pain. Corneal neuropathic pain is not, for example, like the kind of pain you get from a headache or from dental pain. This type of pain is akin to the type of pain you normally get from nerve damage such as spinal cord injury. Consequently, what we've discovered and what we are developing is a drug with the potential to display ocular anti-inflammatory activity, but to also treat people for ocular pain. It is generally believed that around 30% to 40% of DED patients suffer from corneal neuropathic pain. Finally, this trial is not only going to be a strong measure of this drug's potential as a new way to treat DED, but can also be the first step in moving rapidly through to an NDA filing in a time far quicker that one normally sees in clinical development.
You, yourself, have an impressive history in the biopharma field. Will you go into detail about your background and how you came to OKYO Pharma?
I'm most proud of the fact that I'm a co-inventor of a drug that is now marketed by Bausch Health. The drug is called Trulance®. I co-invented that drug and along with Mr. Cerrone, the founder of OKYO Pharma Ltd, we founded the company Synergy Pharmaceuticals Inc that was based on that drug and then we raised over a half billion dollars of capital to take the drug through four registration trials in two indications – chronic constipation, and a constipation-predominant form of IBS. We accomplished two NDA filings with FDA followed by two drug approvals on Trulance® by the Agency. We also commercially launched the drug.
I also spent a number of years at GD Searle in the 1990s where we developed Celebrex, the Cox 2 inhibitor for treating rheumatoid and osteoarthritis, before moving on from Big Pharma to development-stage biotech-focused companies. So, I have lived and breathed drug development virtually all my adult life. Drug development is essentially a part of my DNA, and I have a pretty good track record to show for it.
It was about two years ago, that Mr. Gabriele Cerrone, my long-time colleague and Founder and Chairman of OKYO Pharma Ltd, asked me to take the reins of OKYO Pharma, and one of the first things I did was to hire Dr. Raj Patil, Chief Scientific Officer of OKYO.
Now, my Chief Scientific Officer, Dr. Raj Patil, has hands-on experience in the development of drugs to treat ocular diseases. He has spent a number of years at Alcon as well as Novartis in their ocular drug development programs, and more recently spent time at Ora Inc. a leading ocular-focused clinical research organization. Raj brings to OKYO tremendous hands-on experience in the development of drugs specifically to treat ocular indications such as DED. The two of us make a great team and we feel really excited about our plans for development of OK-101 to treat DED.
Will you go into detail about OKYO's primary focus?
We believe we have the right drug in OK-101 to treat ocular diseases, and we are first choosing to target DED. I like to refer to this disease, incidentally, as a stealth disease in that you just don't hear much about it from the media although it has a huge impact on so many millions of people in the US. DED doesn't experience the kind of excitement generated for advances in treating diseases such as cancer, heart disease and viral infections such as COVID. And yet DED impacts so many millions and millions of Americans, resulting in a major effect on their quality of life. In fact, studies show that about one out of every three persons over 50 suffers from DED. That's close to almost 50 million people suffering from dry eye disease in the United States alone.
There are approved drugs to treat DED, incidentally, but in general these drugs don't appear to really work all that well. As a result, there continues to remain a strong need for a drug that really can benefit these millions of dry eye patients. The disease itself is the result of damage to one's cornea and is a consequence of a host of contributing factors typically leading to a loss of protection to the corneal surface. For example, as you age, you can have less tear production, or the quality of the tear film itself can be altered. This can lead to drying of the corneal surface, resulting in damage to the cornea which typically leads to inflammation of the eye. People with DED can experience poor vision, ocular pain and a variety of other side effects that impact their quality of life.
So, a drug that really can benefit these patients is something that the ocular-focused Big Pharma companies like Alcon, J&J and Bausch Health are always looking for to treat this unmet medical condition. And we believe that we've got a great drug in OK-101 and we'll hopefully have by the end of this year a great deal of clinical data on OK-101 to really guide us as we move forward with further development of this drug candidate.
Millions of people do suffer from eye disease, and it is a relatively untapped market. Just how large do you think is the addressable market?
Well, as an example, Restasis®, the leading commercial drug for a number of years in treating DED, still had annual sales of about $1.3 billion in its final year before its patent expired. The reality is that a drug that is shown to be really effective in treating this multifactorial disease has blockbuster potential. DED is a chronic condition – you don't cure dry eye disease. So, you need a drug that's very safe and benefits patients so that you have good compliance. We believe we have a drug with novel ability to not only treat ocular inflammation but benefit patients with corneal neuropathic pain resulting from DED. Although DED is not a life-threatening disease, it has a major impact on patients' daily lives. This is why there's strong interest on the part of ocular-focused Big Pharma in coming up with better ways to treat this disease.
For those reading who may be unfamiliar with the biopharma space, will you go into detail about the science behind OK-101? All the conditions it has the potential to address and what else is exciting and unique about it.
There's a class of receptors called GPCR receptors – that stands for G protein coupled receptors. It's a very large class of receptors that are present on a variety of cells, and they play an important role in a whole number of physiologic functions in the body.
We're focused on a particular member of that class of GPCR receptors called ChemR23. The development of the drug came out of work done at Tufts Medical Center in Boston that was focused on that cellular receptor. ChemR23 is present on immune cells in the eye, the white blood cells that play an important role in immune surveillance. ChemR23 is also incidentally present on nerve cells which is why we actually see a dual mechanism-of-action with our drug in treating DED. When you get a bacterial infection in the eye, your immune system is turned on. And when it turns on, these immune cells can actually migrate to the sites of infection, and release very important killing agents called chemokines and cytokines, that can kill off the infectious agent. So that's how your immune system protects and guards your eyes. But as is often the case, too much of a good thing can also be bad. The problem with turning on the immune system is that a permanently turned on pro-inflammatory condition can have negative implications such as is seen in DED. The protein your body produces responsible for turning on this inflammatory response by activating ChemR23 is called chemerin, and it turns out that a fragment of that protein is capable of producing an anti-inflammatory response. That fragment is a component of OK-101 which we have been developing to shut down ocular inflammation. We have demonstrated in animal models of DED very potent anti-inflammatory activity. So, one of the key elements of our drug is this anti-inflammatory activity. Incidentally, Xiidra®, one of the drugs approved for treating DED, has a mechanism that is believed to work as an anti-inflammatory agent, although it works through a totally different anti-inflammatory mechanism.
But what also excited us was our discovery that OK-101 is not only anti-inflammatory, but effective in reducing corneal neuropathic pain in an animal model of neuropathic pain as well. So, what is corneal neuropathic pain all about? This is nerve-related pain, the kind of pain you get, for example, when you get a spinal cord injury, resulting in severe burning, tingling sensations in the extremity of the affected limb that typically is treated systemically with a drug like gabapentin to minimize that type of pain. What we discovered is that in an animal model developed by a key consultant to the company, Dr. Pedram Hamrah of Tufts Medical Center in Boston, a leading authority on corneal neuropathic pain, is that our drug, when given topically, is very potent in reducing that type of pain.
We of course believe that based on the sum of all our animal data, to date, along with other preclinical data, we have very high confidence that this drug will show a benefit in treating DED patients in this trial we are about to begin. I should also point out that when I talk about an anti-inflammatory activity, the readout that we're seeing shows that there are several positive things that the drug is doing. For example, in your eye you have a class of cells referred to as goblet cells that secrete mucin which plays an important function in the quality of the tears responsible for protecting the corneal surface. Patients suffering from DED typically also see their goblet cell production reduced. And when we treat the animals in our animal model of DED with OK-101, we have been able to demonstrate that animals treated with OK-101 see their goblet cell level normalized back to what is observed in the normal animals. We also see a reduction in infiltration of white blood cells to the sites of ocular inflammation in animals on OK-101, a further indication of its anti-inflammatory activity.
As mentioned earlier, our drug is given topically as eye drops. And because it's given topically, we don't experience the high concerns around unexpected toxicity that you would see when you're giving a drug systemically as via oral or IV administration. And we've demonstrated in animal toxicity studies that virtually none of the administered drug shows up in the animal's bloodstream. You basically don't have the concerns around safety that one normally has with other means of drug administration. What we really like is the fact that our drug appears to be very safe in our animal studies. And that's why we feel FDA was very comfortable with seeing us moving right from the IND filing into clinical trials in patients.
This is all why we're so excited about getting OK-101 into this first clinical trial and getting read-out on clinical data by the end of the year.
Is there anything that you can share about the future of OKYO and what comes next?
What's exciting to me is getting to a point in clinical development as quickly as possible where you have data in hand indicating the drug is really benefiting patients, and that you can begin to believe you can go all the way through to the goal line of an FDA approval. Once we get top line data, of course, we will also be on the radar screen of those Big Pharmas that are focused on this area of eye disease. We will continue to develop this drug, of course, but we will certainly be in a position of being watched by others in the industry as well as Wall Street. Regarding further clinical development of OK-101,we will likely have what's called an end-of- Phase 2 meeting with FDA, should the clinical data warrant it, to discuss mapping out with FDA how we can get all the way through to an NDA filing. We will continue to build value for our shareholders by continuing to operationally do all the things you need to do to take this all the way to the Holy Grail of an NDA filing and approval by FDA. So that's our plan. But of course, we recognize that once we do have these data in hand, that business development opportunities can also arise, in terms of co-partnering or even potentially a trade sale of the company.
Our mandate is to create shareholder value and looking to doing whatever is in the best interests of our shareholders. That will involve continuing to build value by moving our clinical development program forward, and of course, taking advantage of opportunities the clinical data affords us. So overall, although it might look that we're in the early stages of clinical development of OK-101, but in comparison to most biotech companies at this stage of an IND filing, this is a much more rapid clinical development trajectory and much quicker opportunity to take this company forward than you normally see with other standard biotech drug development companies. And of course, that benefits our investors and any future shareholders by having a more focused and rapid clinical development program with smaller attendant capital needs than you typically see for other biotech companies.
Is there anything else that you wish to share with our investors, so they know the opportunity at hand?
I like to point out that we operate with a very small headcount. We are a virtual company in the sense that we have a small number of highly accomplished people that manage using what are called CROs, contract research organizations, for the various activities the company is engaged in. So, for example, our drug is manufactured by a manufacturing CRO. It's formulated through another CRO and we're doing all our clinical trials with Ora Inc., a premier ocular-focused clinical research organization, who have tremendous experience in developing these drugs to treat dry eye disease. And by doing all this work as a "virtual" company with very low headcount, we're very efficient and very cost effective. We're very lean and mean and very passionate about what we're doing and very excited to move this company forward. And 2023 is going to be a big year for us!
Thank you so much for taking the time to answer my questions.
---
Disclaimer
This website is a wholly owned subsidiary of Salesparq, LLC, herein referred to as Salesparq, LLC. Our publications are a commercial advertisement and are for general information purposes ONLY. We are engaged in the business of marketing and advertising companies for monetary compensation. We may receive compensation for this article on a PPC basis as an affiliate. Never invest in any stock featured on our site or emails unless you can afford to lose your entire investment. The disclaimer is to be read and fully understood before using our services, joining our site or our email/blog list as well as any social networking platforms we may use.PLEASE NOTE WELL: Salesparq, LLC and its employees are not a Registered Investment Advisor, Broker Dealer or a member of any association for other research providers in any jurisdiction whatsoever.Release of Liability: Through use of this website viewing or using you agree to hold Salesparq, LLC, its operators owners and employees harmless and to completely release them from any and all liability due to any and all loss (monetary or otherwise), damage (monetary or otherwise), or injury (monetary or otherwise) that you may incur. The information contained herein is based on sources which we believe to be reliable but is not guaranteed by us as being accurate and does not purport to be a complete statement or summary of the available data. Salesparq, LLC encourages readers and investors to supplement the information in these reports with independent research and other professional advice. All information on featured companies is provided by the companies profiled, or is available from public sources and Salesparq, LLC makes no representations, warranties or guarantees as to the accuracy or completeness of the disclosure by the profiled companies. None of the materials or advertisements herein constitute offers or solicitations to purchase or sell securities of the companies profiled herein and any decision to invest in any such company or other financial decisions should not be made based upon the information provided herein. Instead Salesparq, LLC strongly urges you conduct a complete and independent investigation of the respective companies and consideration of all pertinent risks. Readers are advised to review SEC periodic reports: Forms 10-Q, 10K, Form 8-K, insider reports, Forms 3, 4, 5 Schedule 13D. Salesparq, LLC is compliant with the Can Spam Act of 2003. Salesparq, LLC does not offer such advice or analysis, and Salesparq, LLC further urges you to consult your own independent tax, business, financial and investment advisors. Investing in micro-cap and growth securities is highly speculative and carries and extremely high degree of risk. It is possible that an investors investment may be lost or impaired due to the speculative nature of the companies profiled. The Private Securities Litigation Reform Act of 1995 provides investors a safe harbor in regard to forward-looking statements. Any statements that express or involve discussions with respect to predictions, expectations, beliefs, plans, projections, objectives, goals, assumptions or future events or performance are not statements of historical fact may be forward looking statements. Forward looking statements are based on expectations, estimates, and projections at the time the statements are made that involve a number of risks and uncertainties which could cause actual results or events to differ materially from those presently anticipated. Forward looking statements in this action may be identified through use of words such as projects, foresee, expects, will, anticipates, estimates, believes, understands, or that by statements indicating certain actions & quote; may, could, or might occur. Understand there is no guarantee past performance will be indicative of future results.In preparing this publication, Salesparq, LLC has relied upon information supplied by its customers, publicly available information and press releases which it believes to be reliable; however, such reliability cannot be guaranteed. Investors should not rely on the information contained in this website. Rather, investors should use the information contained in this website as a starting point for doing additional independent research on the featured companies. Salesparq, LLC has not been compensated for this article. The advertisements in this website are believed to be reliable, however, Salesparq, LLC and its owners, affiliates, subsidiaries, officers, directors, representatives and agents disclaim any liability as to the completeness or accuracy of the information contained in any advertisement and for any omissions of materials facts from such advertisement. Salesparq, LLC is not responsible for any claims made by the companies advertised herein, nor is Salesparq, LLC responsible for any other promotional firm, its program or its structure. Salesparq, LLC is not affiliated with any exchange, electronic quotation system, the Securities Exchange Commission or FINRA.