Featured
Charge Enterprises: A Futuristic Small-Cap That Can Really 'Power Up' Your Portfolio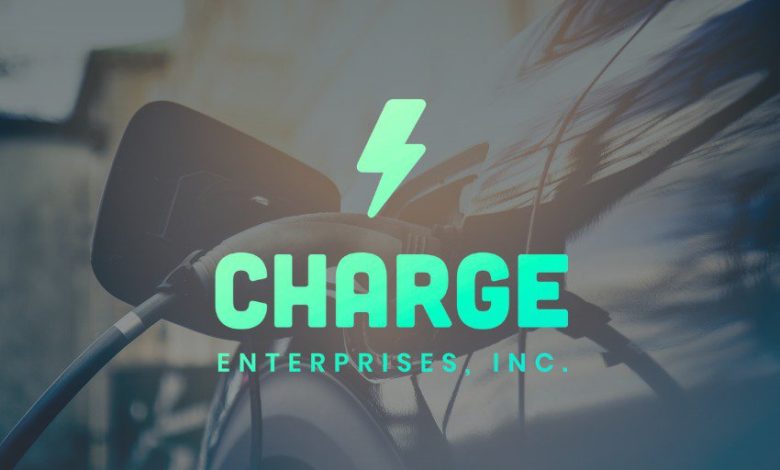 Electric vehicles, commonly abbreviated as EVs, are multiplying in the U.S. with every passing quarter as more and more people are seeing their increasing utility and convenience as well as their relative benefits to the environment. With the increasing popularity of EVs comes the need for increasing the charging infrastructure associated with them where there is increasing investments by automakers as well as the government. Our stock pick for the day is a dynamic and innovative company that is positioned to capitalize on the growing demand for EV charging – Charge Enterprises (NASDAQ:CRGE). The company has vast experience in public infrastructure and already has a broadband infrastructure business along with strong relationships with key players in the industry. Let us take a closer look at Charge Enterprise and evaluate its investment prospects in the long term.
Company Overview
Charge Enterprises is a company that specializes in building infrastructure for electric vehicle charging and wireless networks. They offer a range of services including advising, designing, engineering, acquiring and installing equipment, monitoring, servicing and maintenance. The company has two segments: Telecommunications and Infrastructure. Its Telecommunications segment provides internet-protocol-based and time-division multiplexing access for transport of long-distance voice and data minutes, domestic switching and related peripheral equipment services, and carrier-grade routers and switches for internet and circuit-based services servicing tier 1 telecommunications providers. . Its Infrastructure segment is focused on physical wireless networking elements including 4G and 5G, cell tower, small cell, and in-building applications and EVC solutions including design, engineering, vendor specification, construction, installation, and maintenance of electric vehicle chargers. The company also offers a network of personal charging power banks situated in bars, restaurants, transit hubs, and sporting arenas.
The Infrastructure Business
The Infrastructure segment of the company focuses on creating customized end-to-end solutions for customers to improve connectivity, productivity, reduce costs, and increase efficiency. Its includes various business lines such as Broadband and Wireless, Electrical Contracting Services, Electric Vehicle Charging and Fleet Services. Its Broadband and Wireless business provides services in network infrastructure deployment, tower services, in-building wireless engineering and implementation, remote maintenance and monitoring, and primary and secondary AC/DC backup power services. They offer these services through ANS Advance Network Services, LLC. Charge Enterprises' customer base includes large telecommunication and wireless service providers, contractors, higher education institutions, stadiums, government entities, and healthcare facilities.
Charge Enterprises also specializes in providing electrical and telecommunications construction and facilities services to commercial and industrial markets in New Jersey. The company operates primarily through its subsidiary, B W Electrical Services, LLC and caters to facilities including hospitality, recreational, educational, healthcare and pharmaceutical facilities, stadiums, building retrofits, standby power additions, emergency generators, and photovoltaic infrastructure. The company's primary areas of practice involve the design, integration, installation, start-up, operation and maintenance, and related services for various systems such as substations and underground distribution, emergency power and generators, uninterruptible power supply, transient voltage suppression systems, power monitoring equipment and reporting, lighting, heating ventilation and air conditioning, fire alarms, security, card access and door locking systems, building automation, cable TV and controls, telecommunications and cable systems to support voice and data, and audio/visual systems. The company has served as a first-tier subcontractor to 15 general contractors for the past 20 years, providing reliable and efficient electrical contracting services to commercial and industrial facilities.
The Telecom Segment
Charge Enterprises operates a telecommunications business that provides routing of voice, data, and SMS to Carriers and mobile network operators globally. It operates through its subsidiary, PTGi International Carrier Services, and has contractual relationships with service providers in over 45 countries with a geographic focus on Asia, Europe, the Middle East, Africa, and North and South America. Its customers are provided with internet-protocol-based and time-division multiplexing access for the transport of long-distance voice and data minutes. Charge Enterprises operates a global telecommunications network consisting of domestic switching and related peripheral equipment, carrier-grade routers, and switches for internet and circuit-based services. Its systems are used to ensure high-quality communications services, supported by comprehensive network monitoring and technical support services. In some countries where competition with traditional post telegraph and telecommunications companies is limited, the company has entered into foreign carrier agreements with other PTTs or similar service providers to provide traffic into these countries and receive their traffic in return. The management maintains relations with approximately 200 wholesale carriers or similar providers, all of which are at-will arrangements. Charge Enterprises also controls and operates network management systems in Ashburn, Virginia, to monitor and control the switching systems, global data network, and other digital transmission equipment. Its additional network monitoring, network management, and traffic management services are supported from its 24/7 operational network management centers located in Guatemala City, Guatemala, and Bucharest, Romania.
EV Charging Infrastructure – The Real Growth Catalyst
The fastest growing side of Charge Enterprises' business is its EV charging infrastructure business line where company offers end-to-end solutions for reliable, safe, flexible, and scalable charging ecosystems. They specialize in creating custom, seamless, and nationwide EV charging solutions for various industry segments, including retail automotive dealerships, automotive OEMs, commercial dealerships, fleet operators, managers and depots, destination, workplace, commercial retail, multi-family residential, garages and parking lots. The company claims to be EVSE (Electric Vehicle Supply Equipment) agnostic and can meet customer demands for different charging strategies, models, and technologies. They provide strategic planning and education, dedicated project management, design and engineering, construction, installation, and commissioning, as well as a dedicated client engagement team to manage and lead the entire process. Their strategy is to focus initially on developing relationships within the automotive industry to scale with their customers for their future EV charging infrastructure requirements. They also plan to provide monitoring and maintenance on all projects to generate recurring revenue. Charge Enterprises is also developing technology specific to EVSE to enable transparent and seamless monitoring of equipment regardless of hardware type and utilization.
In addition to their EV charging infrastructure business, Charge Enterprises also has a fleet infrastructure business through their operating subsidiary, EVDepot, LLC. This business focuses on real estate solutions for commercial and fleet operators requiring parking. Charge Enterprises aims to provide EV charging capabilities to these facilities and offer customers a turnkey solution for parking and electrifying their fleets. Their fleet business properties are typically located close to shipping ports, airports, and major thoroughfares, primarily within the Northeast and Mid-Atlantic regions. Customers rely on Charge Enterprises' industry knowledge and relationships to secure the best locations for their business, and they may also provide additional services on the property, such as lighting, paving, or security.
Final Thoughts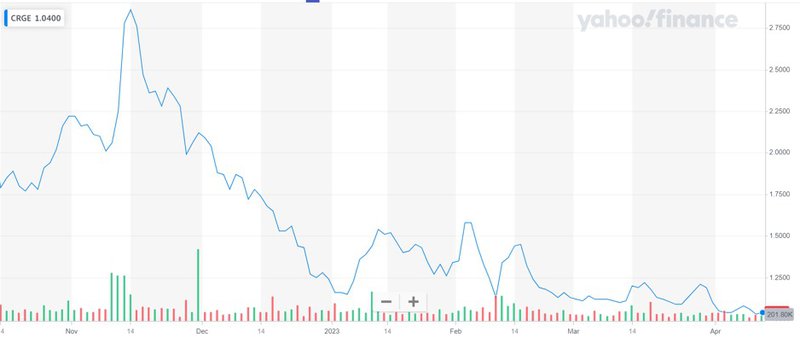 We saw the highly diversified business lines of Charge Enterprises above. Now, the fact that the company has so many businesses and a top-line as high as $698 million would mean that the company's market capitalization would easily be above $1 billion. However, that is not the case. The markets are completely unable to factor in the huge growth potential of the company, especially its EV charging and broadband infrastructure businesses. Through strategic acquisitions, organic growth initiatives, and technological innovation, the company has established itself as a major player in these spaces. However, its market capitalization is as low as 215 million which means that it is trading at a paltry EV/Revenue multiple of 0.30x. We believe that just by pure multiples expansion, the company's valuation could easily triple in the coming year. To sum up, Charge Enterprises represents a fantastic, heavily undervalued investment opportunity with significant potential for growth and returns in the near future.
Disclaimer
This website is a wholly owned subsidiary of Salesparq, LLC, herein referred to as Salesparq, LLC. Our publications are a commercial advertisement and are for general information purposes ONLY. We are engaged in the business of marketing and advertising companies for monetary compensation. We may receive compensation for this article on a PPC basis as an affiliate. Never invest in any stock featured on our site or emails unless you can afford to lose your entire investment. The disclaimer is to be read and fully understood before using our services, joining our site or our email/blog list as well as any social networking platforms we may use.PLEASE NOTE WELL: Salesparq, LLC and its employees are not a Registered Investment Advisor, Broker Dealer or a member of any association for other research providers in any jurisdiction whatsoever.Release of Liability: Through use of this website viewing or using you agree to hold Salesparq, LLC, its operators owners and employees harmless and to completely release them from any and all liability due to any and all loss (monetary or otherwise), damage (monetary or otherwise), or injury (monetary or otherwise) that you may incur. The information contained herein is based on sources which we believe to be reliable but is not guaranteed by us as being accurate and does not purport to be a complete statement or summary of the available data. Salesparq, LLC encourages readers and investors to supplement the information in these reports with independent research and other professional advice. All information on featured companies is provided by the companies profiled, or is available from public sources and Salesparq, LLC makes no representations, warranties or guarantees as to the accuracy or completeness of the disclosure by the profiled companies. None of the materials or advertisements herein constitute offers or solicitations to purchase or sell securities of the companies profiled herein and any decision to invest in any such company or other financial decisions should not be made based upon the information provided herein. Instead Salesparq, LLC strongly urges you conduct a complete and independent investigation of the respective companies and consideration of all pertinent risks. Readers are advised to review SEC periodic reports: Forms 10-Q, 10K, Form 8-K, insider reports, Forms 3, 4, 5 Schedule 13D. Salesparq, LLC is compliant with the Can Spam Act of 2003. Salesparq, LLC does not offer such advice or analysis, and Salesparq, LLC further urges you to consult your own independent tax, business, financial and investment advisors. Investing in micro-cap and growth securities is highly speculative and carries and extremely high degree of risk. It is possible that an investors investment may be lost or impaired due to the speculative nature of the companies profiled. The Private Securities Litigation Reform Act of 1995 provides investors a safe harbor in regard to forward-looking statements. Any statements that express or involve discussions with respect to predictions, expectations, beliefs, plans, projections, objectives, goals, assumptions or future events or performance are not statements of historical fact may be forward looking statements. Forward looking statements are based on expectations, estimates, and projections at the time the statements are made that involve a number of risks and uncertainties which could cause actual results or events to differ materially from those presently anticipated. Forward looking statements in this action may be identified through use of words such as projects, foresee, expects, will, anticipates, estimates, believes, understands, or that by statements indicating certain actions & quote; may, could, or might occur. Understand there is no guarantee past performance will be indicative of future results.In preparing this publication, Salesparq, LLC has relied upon information supplied by its customers, publicly available information and press releases which it believes to be reliable; however, such reliability cannot be guaranteed. Investors should not rely on the information contained in this website. Rather, investors should use the information contained in this website as a starting point for doing additional independent research on the featured companies. Salesparq, LLC has not been compensated for this article. The advertisements in this website are believed to be reliable, however, Salesparq, LLC and its owners, affiliates, subsidiaries, officers, directors, representatives and agents disclaim any liability as to the completeness or accuracy of the information contained in any advertisement and for any omissions of materials facts from such advertisement. Salesparq, LLC is not responsible for any claims made by the companies advertised herein, nor is Salesparq, LLC responsible for any other promotional firm, its program or its structure. Salesparq, LLC is not affiliated with any exchange, electronic quotation system, the Securities Exchange Commission or FINRA.