News
Circulation journal special issue focuses on racial disparities in cardiovascular medicine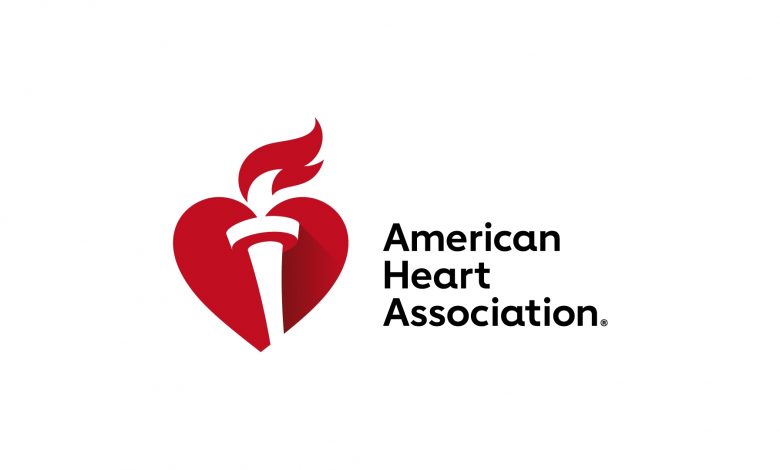 Issue Highlights:
Editors of the American Heart Association's flagship scientific journal Circulation today published an inaugural special issue focused on disparities in cardiovascular medicine, taking the first steps to lay out a roadmap to better, more equitable delivery of cardiovascular care for all.

The special issue features new clinical trial research, state-of-the-art reviews and scientific perspectives exploring unique challenges of the health care workforce and among patients of disparate populations, offering insight into specific disparity gaps, highlighting innovative successes and sharing strategies for meaningful solutions.

This year, the issue focuses on the experiences of Black adults of African descent in the U.S.; subsequent issues will include disparities among other racial and ethnic populations.
(NewMediaWire) – June 14, 2021 – DALLAS – Manifesting a commitment to spotlight pervasive inequities in research and treatment of cardiovascular disease among disparate populations, the editors of the American Heart Association's flagship journal Circulation today published online its first themed issue devoted to disparities in cardiovascular medicine. The issue, the first of what will become an annual edition, contains a collection of original research, state-of-the-art reviews, research letters, scientific perspectives and commentaries that addresses a broad spectrum of racial and ethnic disparities affecting the health and well-being of Black adults of African descent in the U.S.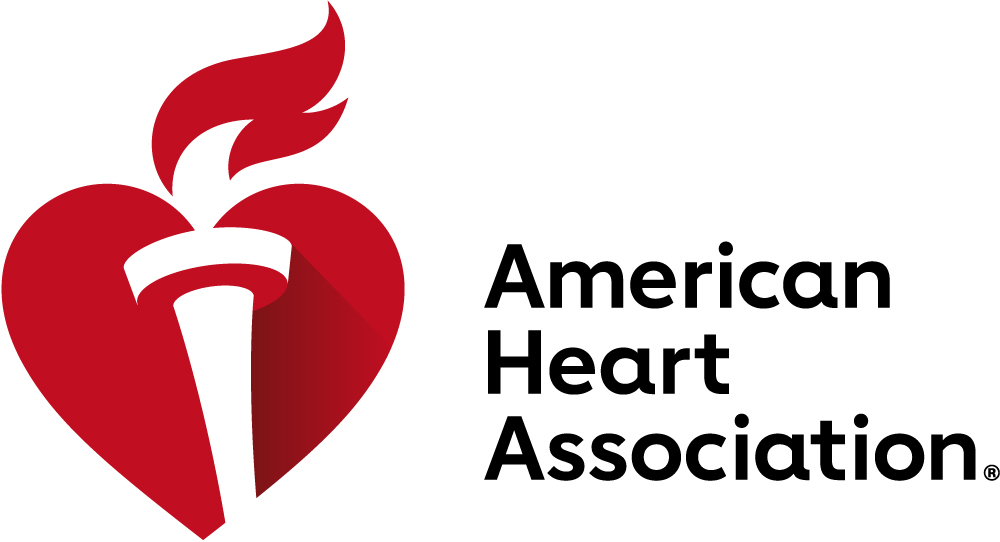 "Our commitment to publishing this issue follows an unprecedented year when health disparities were at the forefront of our consciousness due to the COVID-19 pandemic and social unrest. The effects of racism oftentimes underscore the lives of various populations in our society, and in this inaugural issue we will focus exclusively on the experiences of (American) people of African descent; in subsequent issues we will expand to address disparities in other populations," noted the editors of the special issue, Circulation Associate Editors Mercedes R. Carnethon, Ph.D., FAHA, and Karol E. Watson, M.D., Ph.D.; and Guest Editor Michelle A. Albert, M.D., M.P.H., FAHA, a member of the Circulation editorial board, 2021-22 president-elect of the American Heart Association and 2020-21 president of the Association of Black Cardiologists. "The focus on cardiovascular health in persons of African descent is justified based on the persistent disparities in morbidity and mortality from cardiovascular diseases that are experienced by Black adults and children in the U.S. Also, as we have seen, pandemics and preventable deaths, disproportionately affect Black individuals, with disparities in COVID-19 deaths and cardiovascular diseases being classic examples."
The themed issue is highlighted in the journal's weekly podcast series, Circulation on the Run. The podcast, posted simultaneously with the publication of the issue, features Circulation Editor-in-Chief Joseph A. Hill, M.D., Ph.D., leading a discussion with the issue's three editors. Hill noted that recent months of witnessing horrific acts of discrimination and violence against Black people in the U.S. is shocking and appalling, yet unfortunately in many ways is nothing new.
"At Circulation, we have had an enduring commitment to focus on disparities in medicine," said Hill, a professor of internal medicine and molecular biology and chief of cardiology at UT Southwestern Medical Center and director of the Harry S. Moss Heart Center in Dallas. "But we are not willing to simply catalogue the woefully long-standing racism that pocks our society. With these special issues and throughout our publishing calendar, we intend to shine a bright light on impactful solutions. We plan to bring concrete resolutions that will make a real difference."
Among the most important issues the editors will address is building a more diverse health care workforce – one that looks more like and identifies better with the patients they are caring for in the clinical setting or studying in scientific research.
"When we run a research study, and we don't have representation from (people) across a range of socioeconomic status, from multiple races and ethnicities, we don't know how well those therapies are going to work or whether there are unique situations that are going to lead them to be less effective in one group versus another," said Carnethon, an epidemiologist and vice chair of preventive medicine and medicine at Northwestern University Feinberg School of Medicine in Chicago. "Our path forward must be a collaborative one, centered on populations at highest risk, those experiencing the worst health outcomes."
The editors said fostering stronger trust among the patient population will be key. "Without trust, there really cannot be a healthy collaborative care model that ensures optimal patient outcomes," said Watson, a professor of medicine/cardiology and co-director of the preventive cardiology program at the David Geffen School of Medicine at the University of California, Los Angeles. "We need to stop blaming the patient for not being clinically compliant. We know most people want to do the right thing. They often don't have the means, the environment or the knowledge needed to improve their own health, and we need to make that easier for them. Having a health care workforce that understands these types of barriers is critical."
The editors agree that building an inclusive and understanding workforce is a complex issue. "We need to recognize there are structural barriers of discrimination at all spectrums of the workforce pipeline, beginning with building interest among young people and improving their access to STEM pathways," said Albert, professor of medicine/cardiology and associate dean of admissions at the University of California, San Francisco School of Medicine. "We need to build systems of support that allow students and fellows to thrive in academic and clinical settings and that includes strong mentorship and sponsorship programs. And ultimately, we need to all be involved in implicit and effective bias training that is in part measured by improvements in the workforce and in patient outcomes."
The featured manuscripts, which can be accessed in full here, include:
Editor's Page: Disparities in Cardiovascular Medicine – Michelle Albert, Mercedes Carnethon, Karol Watson

Original Research:

Cost-effectiveness of Hypertension Treatment by Pharmacists in Black Barbershops – Kelsey Bryant et al.

The Association of Serum Aldosterone and Plasma Renin Activity with Ambulatory Blood Pressure in African Americans: The Jackson Heart Study – Joshua Joseph et al.

Editorial: Physiological treatment of hypertension in Black patients — time for action – Brian Rayner et al.

Racial and Ethnic Differences in Presentation and Outcomes for Patients Hospitalized with COVID-19: Findings from the American Heart Association's COVID-19 Cardiovascular Disease Registry – Fatima Rodriguez et al.

Editorial: To Solve Racial and Ethnic Disparities in COVID-19 Outcomes — Look Upstream for Solutions – Yvonne Commodore-Mensah et al.

Development and Validation of Machine Learning-Based Race-Specific Models to Predict 10-Year Risk of Heart Failure: A Multi-Cohort Analysis – Matthew Segar et al.

Racial and Ethnic Disparities in Heart and Cerebrovascular Disease Deaths During the COVID-19 Pandemic in the United States – Risha Wadhera et al.

Research Letter:

Imbalance in Heart Transplant to Heart Failure Mortality Ratio Among African-Americans, Hispanics, and Whites – Khadijah Breathett et al.

Scaling Up Pharmacist-led Blood Pressure Control Programs in Black Barbershops: Projected Population Health Impact and Value – Dhruv Kazi et al.

Racial/Ethnic Minority Under-reporting and Under-representation in High-impact Cholesterol Treatment Trials – Fatima Rodriguez et al.

On My Mind: The Journey towards Health Equity: Nearing an Abyss or Ascending a Peak? – Clyde Yancy

Path to Discovery: A Pioneer in Transplantation Genomics, Inclusion and Diversity: A Conversation with Hannah Valantine, MBBS, MD – Maryjane Farr

Frontiers: Racial Diversity Among American Cardiologists: Implications for the Past, Present, and Future – Amber Johnson et al.

Perspective: SGLT2 Inhibitors in Heart Failure: Racial Differences and a Potential for Reducing Disparities – Alanna Morris et al.
Authors' disclosures and funding sources for each article are listed in the individual manuscripts.
This special journal issue reflects the commitments outlined in the American Heart Association's November 2020 Presidential Advisory, "Call to Action: Structural Racism as a Fundamental Driver of Health Disparities." The advisory declared structural racism a major cause for poor health and premature death from heart disease and stroke. The Association has pledged an unprecedented investment of more than $230 million to address the social determinants of health and the barriers to achieving health equity for all, including grant funding for focused research opportunities for underrepresented racial and ethnic groups. Commitments also include support for publishing more science focused on disparities, anti-racism, health equity and community-based participation in the Association's suite of peer-reviewed scientific journals, including Circulation.
Earlier this year, the Association's journals adopted new guiding principles and detailed standards for publishing disparities research outlined in The Groundwater of Racial and Ethnic Disparities Research: A Statement from Circulation: Cardiovascular Quality and Outcomes. These tenets challenge the scientific research community to recognize the historical foundation of race as a social not a biological construct that was designed to separate one population from another – and to avoid perpetuating racism.
Additional Resources:
Statements and conclusions of studies published in the American Heart Association's scientific journals are solely those of the study authors and do not necessarily reflect the Association's policy or position. The Association makes no representation or guarantee as to their accuracy or reliability. The Association receives funding primarily from individuals; foundations and corporations (including pharmaceutical, device manufacturers and other companies) also make donations and fund specific Association programs and events. The Association has strict policies to prevent these relationships from influencing the science content. Revenues from pharmaceutical and biotech companies, device manufacturers and health insurance providers are available here, and the Association's overall financial information is available here. 
About the American Heart Association
The American Heart Association is a relentless force for a world of longer, healthier lives. We are dedicated to ensuring equitable health in all communities. Through collaboration with numerous organizations, and powered by millions of volunteers, we fund innovative research, advocate for the public's health and share lifesaving resources. The Dallas-based organization has been a leading source of health information for nearly a century. Connect with us on heart.org, Facebook, Twitter or by calling 1-800-AHA-USA1.  
###
For General Media Inquiries: 214-706-1173

For author contact information and AHA/ASA expert perspective, contact:
Cathy Lewis: 214-706-1324; cathy.lewis@heart.org
For Public Inquiries: 1-800-AHA-USA1 (242-8721)
heart.org and stroke.org