News
CMUV Bancorp Announces Completion of Tender Offer for Shares of Its Common Stock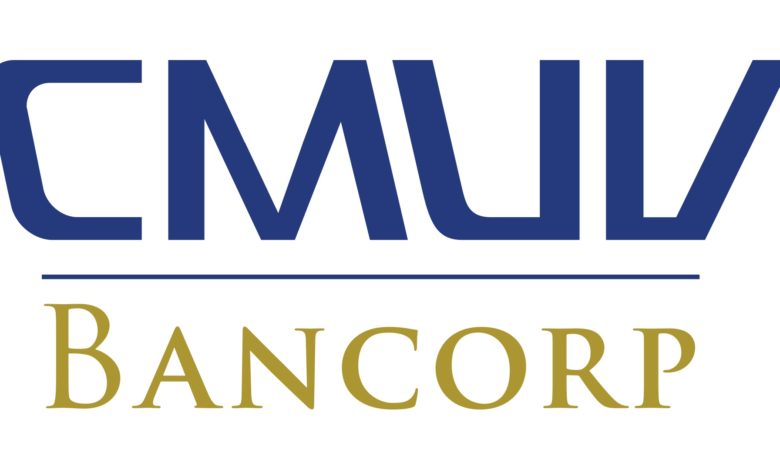 El Centro CA –

(NewMediaWire) – August 18, 2023 – CMUV Bancorp (OTCQB: CMUV) (the "Company") announced that its tender offer to purchase up to 187,765 shares of its common stock at a price per share of $14.25 expired on August 17, 2023.  A total of 48,004 shares of the Company's outstanding shares of common stock were validly tendered and accepted for total consideration of $684,057. 
"On behalf of the Board of Directors, we are pleased that we could provide this opportunity for shareholders to exchange their shares and are enthusiastic about continuing our close relationship with our remaining shareholders."
About CMUV Bancorp
CMUV Bancorp is the parent company of Community Valley Bank which began operations on October 1, 2007. CVB was started by a group of local small business owners with the idea of bringing community banking back to the Imperial Valley. CVB had an original plan to provide individualized banking to the business community; local people, making local decisions to help businesses grow and prosper. For more information, visit www.yourcvb.com.
Forward-Looking Statements
Certain statements in this press release are "forward-looking" statements (as such term is defined in the Private Securities Litigation Reform Act of 1995). CMUV Bancorp cautions readers that a number of important factors could cause actual results to differ materially from those in the forward‐looking statements. These factors include volatility and uncertainty facing the banking industry following the recent failures of financial institutions, the lack of soundness of other financial institutions, management of liquidity, uninsured deposits, customer concentrations, loan losses, economic conditions and competition in the geographic and business areas in which CVB operates, the effects of bank mergers and acquisitions in CVB's markets, CVB's ability to attract and retain key employees, system failures and internet security, inflation, fluctuations in interest rates, legislation and governmental regulation, including government regulation affecting the ability of CVB to pay dividends. You should not place undue reliance on forward‐looking statements and CMUV Bancorp undertakes no obligation to update those statements whether as a result of changes in underlying factors, new information, future events or otherwise.
CMUV Bancorp            
Jon A. Edney, President & CEO   
Phone: (760) 352-1889
View the original release on www.newmediawire.com