Featured
Discovering a New Breed of Veterinary Growth: Introducing Inspire Veterinary Partners, Inc., a Ground-Floor Opportunity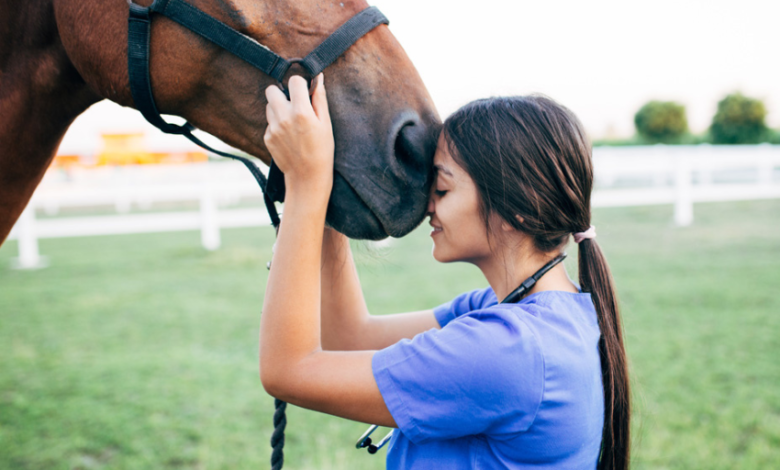 With the increasing humanization of pets, the rising prevalence of pet diseases, and the growing demand for pet insurance, the veterinary market has been driven to incredible heights and is projected to reach a value of $241.76 billion by 2030. As pet owners, especially Millennials, increasingly consider their furry companions as beloved family members, they are more willing to invest in their pets' health and well-being. This trend has led to a surge in demand for preventive care services, such as vaccinations and regular check-ups. Additionally, the rising occurrence of pet diseases due to urbanization, dietary changes, and environmental factors has also fueled the need for veterinary services. In this thriving but largely unconsolidated market, Inspire Veterinary Partners, Inc. (Nasdaq: IVP) stands out as an exciting, ground-floor opportunity for readers at SmallCaps Daily. Specializing in strategic acquisitions of veterinary hospitals and clinics and with a long-term growth strategy, Inspire Veterinary Partners, Inc., having completed its Public Offering (IPO) in 2023, is well-positioned to leverage the market's opportunities and make a significant impact in the billion-dollar veterinary industry.
About the Company
Inspire Veterinary Partners, Inc., (NYSE:IVP), operates and owns a network of veterinary hospitals across the United States. Mainly specializing in small animal general practice hospitals, IVP serves a wide range of companion pets, with a focus on canine and feline breeds. As IVP continues to expand, it has broadened its service offerings to include mixed animal facilities, critical care, and specialty services. Currently, the Company has thirteen veterinary hospitals across nine states.
The services provided at Inspire Veterinary Partners' hospitals offer comprehensive preventive care for animals. This includes annual health exams that cover various health concerns such as parasites, dental health, nutrition, neurological examinations, radiology, bloodwork, and skin and coat health. The hospitals also offer breed-specific preventive care services. Additionally, IVP's surgical offerings cover a wide range of procedures based on the expertise of the veterinarians. Many locations within the IVP network also provide alternative forms of care, such as acupuncture, chiropractic services, and various other health and wellness offerings.
IVP's growth strategy is targeted around acquiring existing hospitals that demonstrate a strong financial track record, possess marketplace advantages, and exhibit future growth potential.
Growth through Acquisition
With its sights set on growth through strategic acquisitions, IVP aims to target ten acquisitions per year, with a goal of acquiring 50 locations throughout the United States in its first five years. To achieve these goals, the Company has identified several next action steps. First, IVP seeks states with favorable market conditions, including demographic market areas with strong household pet counts, a favorable household income, positive livability trends, and complementary veterinary practice laws and regulations. By leveraging its geographically decentralized corporate leadership, Inspire Veterinary Partners can analyze and purchase targets across the country, allowing for a larger pool of potential acquisition candidates.
IVP also maintains a well-rounded portfolio of companies, including established hospitals, smaller clinics with growth potential, and strategic acquisitions with valuable real estate holdings. The Company aims for a target EBITDA of 15% and implements a shared-value model to provide stability and equity to clinicians. In the pet care industry, private equity-backed firms have driven up valuations and faced staffing challenges. IVP is unique in that it focuses on acquiring businesses that are priced fairly and that have the potential to grow in value after the acquisition. The Company provides a stable working environment and combines experienced leadership with a skilled consulting team that understands the complexities of veterinary operations. Additionally, as a publicly traded veterinary organization, IVP plans to implement a shared-value model to allow principals and all key contributors to profit share and participate as shareholders.
A Unique Opportunity
The billion-dollar veterinary market remains largely unconsolidated with only 30% of the industry consolidated. IVP, unlike other consolidators in the industry, aims to prioritize the well-being of the industry and looks ahead to the future needs of veterinary professionals entering the field. When it comes to acquiring hospitals, Inspire Veterinary Partners takes a unique approach compared to others. IVP is more selective than other buyers in the industry. They focus on businesses that have the potential for sustainable growth and offer attractive returns on investment. As a result, they say 'no' to about 90% of the locations evaluated by their business development team, but they are also more likely to find undervalued businesses with the potential to significantly outperform the market.
Inspire Veterinary Partners has a stream-lined acquisition process that involves sending a team to evaluate the potential hospital, including financial analysis and calls with the current owners. Additionally, the Company's CEO personally visits each hospital to hold meetings with the staff, addressing any concerns and ensuring a smooth transition. The Company has been steadily growing and expanding its portfolio. They have been acquiring hospitals of various sizes, from general practices to specialty hospitals, such as equine, emergency, and rehabilitation facilities. IVP aims to increase their revenue by adding a targeted ten hospitals per year, focusing on the $1.5 to $2 million revenue range.
Inspire Veterinary Partners leverages technology and software systems to streamline operations and improve efficiency. They use a practice management software called Pulse, provided by established veterinary provider Covetris, which integrates scheduling, electronic medical records (EMR), billing, and client contact functionalities. They are also exploring tools for client marketing, client reminders, and data analysis to optimize their services and drive growth. IVP aims to stay ahead of the consolidation trend in the industry and explore new avenues for expansion such as diversifying into other areas of the veterinary industry, such as pharmaceuticals, technology, data, and ancillary services. As the company grows, IVP is also transitioning its financial systems to Sage accounting tools which enables the company to run its reporting in house and also build data warehouse capabilities for measurement of KPIs.
In terms of financial structure, IVP evaluates the financials of each hospital they acquire, focusing on factors such as cost of goods sold (COGS) and labor efficiencies. They aim to optimize these areas to improve profitability and ensure sustainable growth. The company also leverages its size and purchasing power to negotiate contracts with suppliers, achieving cost savings and employee benefits. Beyond this, IVP strategically invests in real estate, owning the buildings and land associated with approximately 80% of their acquired hospitals. This allows them to potentially benefit from real estate value appreciation and opens up opportunities for future development or separate real estate investment trusts (REITs).
Overall, we think that Inspire Veterinary Partners is a unique opportunity that is not often found within the billion-dollar veterinary industry. The Company prioritizes the long-term sustainability of the hospitals they acquire, focuses on building relationships with staff, leverages technology, and explores future growth opportunities beyond just acquisitions.
Final Thoughts
Readers at SmallCaps Daily should keep a close eye on the ground-floor opportunity IVP presents as a newly listed public company focused on the veterinary space. What sets the Company apart in the billion-dollar veterinary industry is its unique approach to acquisitions, prioritizing the long-term sustainability and legacy of the hospitals it acquires. Unlike other consolidators, IVP values the well-being of the industry and looks ahead to the future needs of veterinary professionals. With a detailed evaluation process and a focus on sustainable returns on investment, the Company carefully selects acquisitions that align with its long-term investment goals. With a strong focus on sustainability, efficiency, and future growth, Inspire Veterinary Partners has a unique opportunity to grow rapidly in a massive, unconsolidated industry. SmallCaps Daily recognizes the potential it holds to reshape the veterinary landscape and set new industry standards.
Disclaimer
This website is a wholly owned subsidiary of SCD Media, LLC, herein referred to as Smallcaps Daily. Our publications are a commercial advertisement and are for general information purposes ONLY. We are engaged in the business of marketing and advertising companies for monetary compensation. We may receive compensation for this article on a PPC basis as an affiliate. Never invest in any stock featured on our site or emails unless you can afford to lose your entire investment. The disclaimer is to be read and fully understood before using our services, joining our site or our email/blog list as well as any social networking platforms we may use. PLEASE NOTE WELL: Smallcaps Daily and its employees are not a Registered Investment Advisor, Broker Dealer or a member of any association for other research providers in any jurisdiction whatsoever.Release of Liability: Through use of this website viewing or using you agree to hold Smallcaps Daily, its operators owners and employees harmless and to completely release them from any and all liability due to any and all loss (monetary or otherwise), damage (monetary or otherwise), or injury (monetary or otherwise) that you may incur. The information contained herein is based on sources which we believe to be reliable but is not guaranteed by us as being accurate and does not purport to be a complete statement or summary of the available data. Smallcaps Daily encourages readers and investors to supplement the information in these reports with independent research and other professional advice. All information on featured companies is provided by the companies profiled, or is available from public sources and Smallcaps Daily makes no representations, warranties or guarantees as to the accuracy or completeness of the disclosure by the profiled companies. None of the materials or advertisements herein constitute offers or solicitations to purchase or sell securities of the companies profiled herein and any decision to invest in any such company or other financial decisions should not be made based upon the information provided herein. Instead Smallcaps Daily strongly urges you conduct a complete and independent investigation of the respective companies and consideration of all pertinent risks. Readers are advised to review SEC periodic reports: Forms 10-Q, 10K, Form 8-K, insider reports, Forms 3, 4, 5 Schedule 13D. Smallcaps Daily is compliant with the Can Spam Act of 2003. Salesparq, LLC does not offer such advice or analysis, and Smallcaps Daily further urges you to consult your own independent tax, business, financial and investment advisors. Investing in micro-cap and growth securities is highly speculative and carries and extremely high degree of risk. It is possible that an investors investment may be lost or impaired due to the speculative nature of the companies profiled. The Private Securities Litigation Reform Act of 1995 provides investors a safe harbor in regard to forward-looking statements. Any statements that express or involve discussions with respect to predictions, expectations, beliefs, plans, projections, objectives, goals, assumptions or future events or performance are not statements of historical fact may be forward looking statements. Forward looking statements are based on expectations, estimates, and projections at the time the statements are made that involve a number of risks and uncertainties which could cause actual results or events to differ materially from those presently anticipated. Forward looking statements in this action may be identified through use of words such as projects, foresee, expects, will, anticipates, estimates, believes, understands, or that by statements indicating certain actions & quote; may, could, or might occur. Understand there is no guarantee past performance will be indicative of future results.In preparing this publication, Smallcaps Daily, has relied upon information supplied by its customers, publicly available information and press releases which it believes to be reliable; however, such reliability cannot be guaranteed. Investors should not rely on the information contained in this website. Rather, investors should use the information contained in this website as a starting point for doing additional independent research on the featured companies. Smallcaps Daily has not been compensated for this article. The advertisements in this website are believed to be reliable, however, Smallcaps Daily and its owners, affiliates, subsidiaries, officers, directors, representatives and agents disclaim any liability as to the completeness or accuracy of the information contained in any advertisement and for any omissions of materials facts from such advertisement. Smallcaps Daily is not responsible for any claims made by the companies advertised herein, nor is Smallcaps Daily responsible for any other promotional firm, its program or its structure. Smallcaps Daily is not affiliated with any exchange, electronic quotation system, the Securities Exchange Commission or FINRA.