News
Dragonfest Expo draws in Record Crowds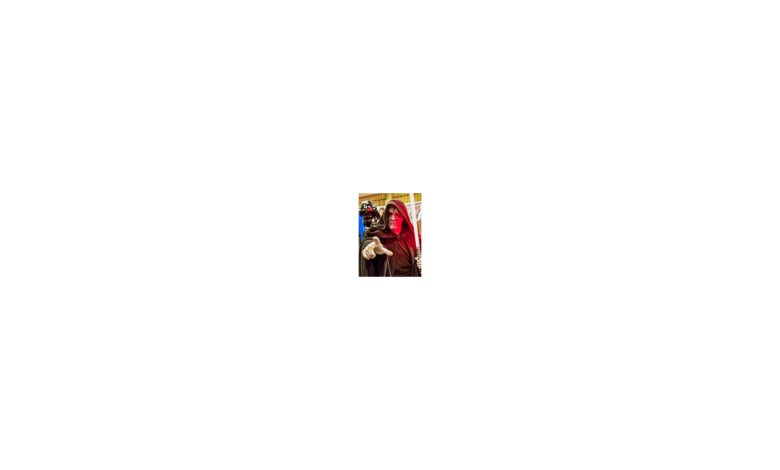 (NewMediaWire) – August 20, 2023 – Glendale, CA – Thousands of spectators, martial arts enthusiasts, and fans galore packed the Glendale Civic Auditorium recently for the 17th annual Dragonfest expo to meet their favorite martial arts celebrities, buy some cool martial arts souvenirs, enjoy a host of cultural performances and raise funds for the Martial Arts History Museum currently in Burbank, CA.
The isles were filled with excited fans enjoying nearly 100 vendor booths offering such items as martial arts weaponry, Asian jewelry, karate t-shirts, and so much more. The rows were filled with cosplayers including Star Wars Stormtroopers, blood-thirsty pirates, ninja turtles, and traditional samurai warriors.
The event was also filled with some of the biggest names in martial arts celebrities signing autographs including Richard Norton (Thunderdome), Michael Jai White (The Commando), Cynthia Rothrock (China O'Brien), Matthew Moy (Two Broke Girls), Don "the dragon" Wilson (The Martial Arts Kid), Phillip Rhee (Best of the Best), Simon Rhee (Best of the Best), Gerald Okamura (Big Trouble in Little China), Peter Kwong  (Big Trouble in Little China), Joe Mantegna (Criminal Minds), Fred "The Hammer" Williamson (Three the Hard Way), Gloria Hendry (James Bond), Ron Thomas (Karate Kid), Sean Kenan (Karate Kid 3), Tony O'Dell (Karate Kid), Spice Williams-Crosby (Star Trek), Americus Abesamis (iCarly), Darryl Vidal (Karate Kid), Herbert Jefferson (Battlestar Galactica) to name a few.
Dragonfest also featured several highly respected icons in the martial arts industry including Benny "the Jet" Urquidez, Kathy "the Punisher" Long, Tak Kubota, Robert Redfeather, Douglas Wong, Travis Wong, Rick Avery, Cecil Peoples, and Robin Price.
2024 Presidential candidate Larry Elder made an appearance along with former Glendale Mayor Ardy Kassakhian and councilmember Paula Devine.
"Dragonfest is our biggest event for the martial arts community. Millions of people practice martial arts throughout the world and here, they gather together to celebrate the arts," says museum president Michael Matsuda. "The main purpose of the event, however, is to raise funds for the Martial Arts History Museum as we seek to relocate to a new location."
The museum, which was also founded by Matsuda, is celebrating its 24th year. They've relocated from Santa Clarita to Burbank with hopes of moving into a nearly 8,000-square-foot facility in Glendale, CA. If this occurs, Glendale will become the new mecca of museums in the San Fernando Valley which will include the Neon Museum, the Armenian Museum, and possibly the Martial Arts History Museum.
One hundred percent of the funds raised at Dragonfest go directly to the museum, a non-profit charity facility. They hope to raise additional funds to cover the relocation costs. "The museum is more than just a place of unique artifacts and movie props, we also provide an education for young people to learn about diverse cultures. In addition, the museum hosts several humanitarian events to benefit the community. This move, if it goes through, will enable us to reach a much bigger audience and have a significant impact on society," adds Matsuda.
This year's Dragonfest included a full day of stage performances highlighting Japanese music, Hawaiian dance, Samurai sword cutting, Sumo fighting, and even a special auction of some unique martial arts-themed artwork. Throughout the day, Dragonfest also hosted 11 workshops and seminars which were packed with fans.
"This is a rare opportunity to not only celebrate the martial arts but to benefit the museum. This is the only museum in the world dedicated to the arts and how sad would it be if that history is lost? I encourage everyone to donate to the museum to keep history alive," concludes Matsuda.
For information on Dragonfest, visit Dragonfest.com. For information about the Martial Arts History Museum or to donate, visit MAmuseum.com.