News
Electronic Soul Network's Asian Dream Journey Documentary "Dream Three Kingdoms 2" is Officially Released
HANGZHOU, CHINA, –

(NewMediaWire) – September 4, 2023 – (ACN Newswire) – With the 19th Asian Games about to begin, as one of the official esports events, "Dream Three Kingdoms 2" will feature Chinese players competing against Asian athletes on the same stage under the banner of Electric Soul Network. The Asian Dream Journey started on August 24 and set off to find traces of Chinese cultures in Asia. The project was set to inspire and support athletes and Chinese cultures as they advance towards the Asian Games stage.

The film guides and showcases cultures in its natural setting and gives us a thorough look of the Asian continent. The scenes will take place in locations like Jordan, Sri Lanka, Thailand, Japan, South Korea, and more. Chinese traditional culture can be found in every one of these places. In Sri Lanka, China's Classic of Poetry blends local customs, traditional Chinese styled ceramics are beloved in Japan, Chinese Tai Chi martial art is fashion in Korea, and Thailand incorporates Guan Gong elements, linking friendship and the spiritual totem of Chinese at home and abroad.
In recent years, in addition to traditional culture, products such as animation, novels, films and series, variety entertainment, and games have also begun to break through restrictions and enter overseas markets, offering more methods for the communication of Chinese culture, and providing a "new language" for cultural integration under the Belt and Road Initiative.
Selected as an official event of Asian Games, Electronic Soul Network's "Dream Three Kingdoms 2" has become a milestone in the Asian esports world. The exposure of Chinese traditional culture to overseas in the form of esports has successfully set off a wave of national style in the esports industry. The cultural attributes of Chinese-style esports will also reach foreign players and become a new way to understand Chinese culture.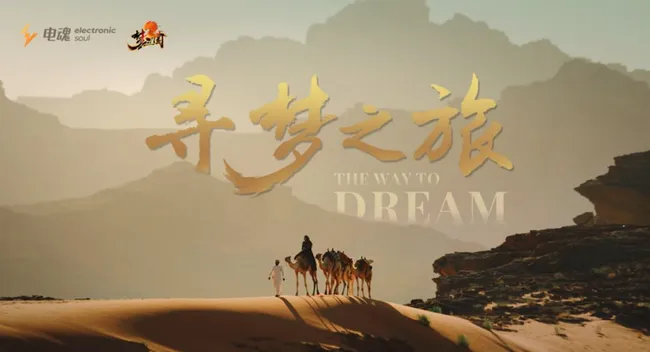 With the rapid development of digital technology, Electronic Soul Network's "Dream Three Kingdoms 2" Asian Dream Journey takes traditional culture as the rudder and cutting-edge technology as the sail to reach across five countries to witness Chinese culture taking root in the world. "Dream Three Kingdoms 2" fuses Chinese culture and Romance of the Three Kingdoms with technology, giving off a new spin to traditional stories. It ingeniously integrates Chinese elements such as intangible cultural heritage, opera, and cultural relics into the game, so that the characters of the Three Kingdoms come alive in esports, telling traditional stories in a way that the younger generations can enjoy, share Chinese culture beyond borders.
The Hangzhou Asian Games is coming soon, Electronic Soul Network will take the Asian Games as an opportunity to showcase in Asia, and continue this "Asian Dream Journey" on the esports stage of "Dream Three Kingdoms 2". We will show the international esports community a bit of Chinese culture. Let us follow along "Dream Three Kingdoms 2" and Electronic Soul Network's "Asian Dream Journey" and travel to five countries in Asia, with Chinese cultural dreams in mind. Please look forward to the esports Asian Games!
Contact:
Nancy, Hangzhou Electronic Soul Network Technology Co., Ltd.
Email: nancyshu@dianhun.cn
Website: https://www.dianhun.cn/
Telephone: 13732235912