Featured
Eliem Therapeutics' Strategic Re-evaluation: Can It Really Get Acquired?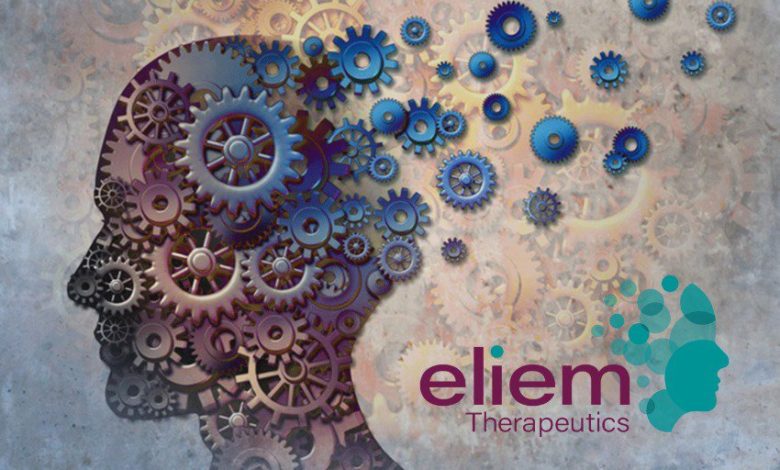 In a move that signals potential future shifts in corporate strategy, Eliem Therapeutics, Inc. (NASDAQ:ELYM) recently declared a comprehensive internal review of its business dynamics, including its programs, resources, and capabilities. Stemming from this examination, the biopharmaceutical company announced the cessation of further developments in its Kv7 program. Furthermore, to enhance shareholder value, Eliem has embarked on a holistic exploration of strategic alternatives, enlisting the expertise of Leerink Partners as a strategic advisor. As Eliem evaluates its trajectory, several avenues, including mergers, acquisitions, and other business combinations, are on the table. However, the unpredictability of this landscape means there is no guarantee of a definite transaction, or if one arises, whether it will present favorable terms. With a decent financial cushion – a preliminary unaudited sum of approximately $102.6 million in assets as of June 30, 2023 – the company's next moves are anticipated with bated breath by industry stakeholders and possible M&A arbitrageurs.
What Does Eliem Therapeutics Do?
Eliem Therapeutics, Inc. is a clinical-stage biotechnology company, deeply rooted in the mission of advancing therapies tailored for neuronal excitability disorders. With an overarching aim to address the void in treatments for chronic pain, psychiatry, epilepsy, and a host of disorders impacting both peripheral and central nervous systems, Eliem was working on its pioneering drug candidates. The frontrunner in its therapeutic lineup was the ETX-123, a trailblazing Kv7.2/3 potassium channel opener currently under rigorous preclinical testing. This potential game-changer targetted a spectrum of neuronal excitability ailments, encompassing conditions like epilepsy, pain, and depression. Complementing ETX-123 was Eliem's ETX-155, which had progressed to a Phase 2a clinical trial, holding promise for the treatment of major depressive disorder and focal onset seizures. The company was founded in 2018 and is based in Redmond, Washington.
Shifting Sands: A Turn from Clinical to Preclinical Focus
In the precarious world of biotech, financial solvency is a constant concern. While a two-year cash runway might seem sufficient, Eliem Therapeutics has deemed it inadequate in today's capricious capital climate. This realization pushed them to make dramatic organizational shifts: suspending a promising phase 2 depression drug candidate and making the difficult decision to cut over half of its workforce to streamline focus on preclinical endeavors. Eliem's initial entry into the biotech sphere was meteoric. In 2021, emerging from stealth mode with a staggering $80 million, RA Capital management's backing, and an enviable pipeline of clinical-phase prospects for pain and depression treatments, it was a force to be reckoned with. Their momentum was further bolstered by securing an additional $60 million shortly after and concluding the year with a remarkable $92 million IPO.
However, the trajectory wasn't always upward. Eliem faced a significant setback with the failure of its lead pain program during a phase 2a clinical trial and witnessed its stock price plummet by 65% over a year. This led to the abandonment of their next promising candidate, ETX-155. Despite its potential as a treatment for major depressive disorder (MDD), competitive landscape challenges and shifting investor sentiments steered Eliem's board to prioritize other initiatives, eventually sidelining ETX-155. As a result, Eliem started channeling its energies toward a preclinical Kv7.2/3 program. Previous ventures in this domain, like Potiga, faced roadblocks, but Eliem was optimistic about its lead Kv7.2/3 candidate, ETX-123, set to commence Phase 1 clinical trials in the coming year. Its recent failure has led to the company exploring strategic alternatives.
Final thoughts – Can Eliem Ever Be Acquired?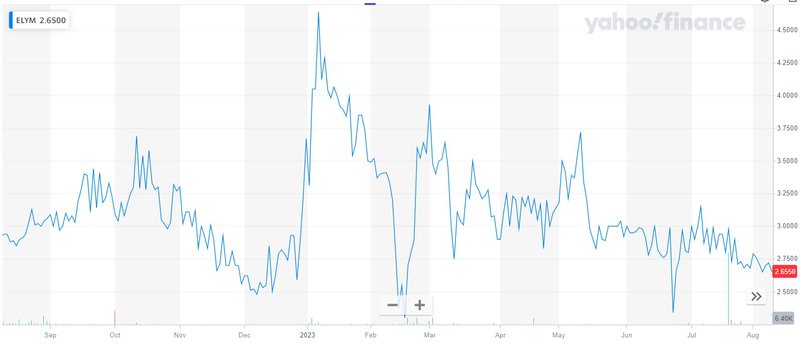 Source: Yahoo Finance
Eliem Therapeutics had originally started off to bring transformative treatments to those affected by central nervous system (CNS) disorders. However, the recent cessation of most of its major research programs coupled with the fact that it is a zero-revenue company indicates that it has little to offer to potential acquirers apart from its research-based assets. This is the reason that it is trading at a price-to-book of hardly 0.63x. We believe that the chances of the company actually getting acquired for a price that is good enough to give high profits to M&A arbitrageurs is unlikely which is why it could be a risky investment proposition.
Disclaimer
This website is a wholly owned subsidiary of SCD Media, LLC, herein referred to as Smallcaps Daily. Our publications are a commercial advertisement and are for general information purposes ONLY. We are engaged in the business of marketing and advertising companies for monetary compensation. We may receive compensation for this article on a PPC basis as an affiliate. Never invest in any stock featured on our site or emails unless you can afford to lose your entire investment. The disclaimer is to be read and fully understood before using our services, joining our site or our email/blog list as well as any social networking platforms we may use. PLEASE NOTE WELL: Smallcaps Daily and its employees are not a Registered Investment Advisor, Broker Dealer or a member of any association for other research providers in any jurisdiction whatsoever.Release of Liability: Through use of this website viewing or using you agree to hold Smallcaps Daily, its operators owners and employees harmless and to completely release them from any and all liability due to any and all loss (monetary or otherwise), damage (monetary or otherwise), or injury (monetary or otherwise) that you may incur. The information contained herein is based on sources which we believe to be reliable but is not guaranteed by us as being accurate and does not purport to be a complete statement or summary of the available data. Smallcaps Daily encourages readers and investors to supplement the information in these reports with independent research and other professional advice. All information on featured companies is provided by the companies profiled, or is available from public sources and Smallcaps Daily makes no representations, warranties or guarantees as to the accuracy or completeness of the disclosure by the profiled companies. None of the materials or advertisements herein constitute offers or solicitations to purchase or sell securities of the companies profiled herein and any decision to invest in any such company or other financial decisions should not be made based upon the information provided herein. Instead Smallcaps Daily strongly urges you conduct a complete and independent investigation of the respective companies and consideration of all pertinent risks. Readers are advised to review SEC periodic reports: Forms 10-Q, 10K, Form 8-K, insider reports, Forms 3, 4, 5 Schedule 13D. Smallcaps Daily is compliant with the Can Spam Act of 2003. Salesparq, LLC does not offer such advice or analysis, and Smallcaps Daily further urges you to consult your own independent tax, business, financial and investment advisors. Investing in micro-cap and growth securities is highly speculative and carries and extremely high degree of risk. It is possible that an investors investment may be lost or impaired due to the speculative nature of the companies profiled. The Private Securities Litigation Reform Act of 1995 provides investors a safe harbor in regard to forward-looking statements. Any statements that express or involve discussions with respect to predictions, expectations, beliefs, plans, projections, objectives, goals, assumptions or future events or performance are not statements of historical fact may be forward looking statements. Forward looking statements are based on expectations, estimates, and projections at the time the statements are made that involve a number of risks and uncertainties which could cause actual results or events to differ materially from those presently anticipated. Forward looking statements in this action may be identified through use of words such as projects, foresee, expects, will, anticipates, estimates, believes, understands, or that by statements indicating certain actions & quote; may, could, or might occur. Understand there is no guarantee past performance will be indicative of future results.In preparing this publication, Smallcaps Daily, has relied upon information supplied by its customers, publicly available information and press releases which it believes to be reliable; however, such reliability cannot be guaranteed. Investors should not rely on the information contained in this website. Rather, investors should use the information contained in this website as a starting point for doing additional independent research on the featured companies. Smallcaps Daily has not been compensated for this article. The advertisements in this website are believed to be reliable, however, Smallcaps Daily and its owners, affiliates, subsidiaries, officers, directors, representatives and agents disclaim any liability as to the completeness or accuracy of the information contained in any advertisement and for any omissions of materials facts from such advertisement. Smallcaps Daily is not responsible for any claims made by the companies advertised herein, nor is Smallcaps Daily responsible for any other promotional firm, its program or its structure. Smallcaps Daily is not affiliated with any exchange, electronic quotation system, the Securities Exchange Commission or FINRA.