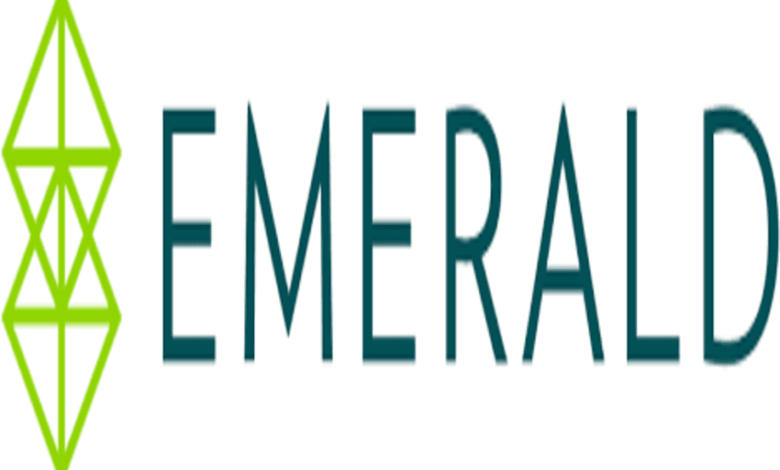 Emerald Holding (NYSE:EEX), a prominent US-based trade show organizer, has recently been buzzing all over the news after its majority shareholder, the Toronto-based buyout group, Onex, is reportedly exploring options regarding its 90.7% stake in Emerald. Emerald Holding has been a quiet but influential player in the events industry, producing over 140 trade shows annually across various sectors, including retail, food, luxury, sport, and technology. Reports indicate that Onex is considering a full or partial sale of its stake in Emerald, setting the stage for potential strategic buyers or private equity firms to enter the picture. It is worth mentioning that Emerald has remarkable journey from its acquisition by Onex in 2013 to its listing on the New York Stock Exchange in 2017, surviving the tumultuous COVID-19 pandemic, and the recent recovery. Let us have a closer look at the company's operations and evaluate its potential as an investment prospect.
What Does Emerald Holding Do?
Emerald Holding, Inc. is a prominent player in the United States' business-to-business (B2B) trade show industry, operating under two key segments. The Commerce segment is primarily involved in organizing events and providing services that encompass merchandising, licensing, retail sourcing, and marketing. These services empower professionals with the information needed to make well-informed decisions and effectively meet consumer demands. On the other hand, the Design, Creative, and Technology segment offers a wide range of events and services that cater to various industries, facilitating connections between businesses and professionals. This segment focuses on providing insights into products, operational strategies, and integration solutions that drive new business opportunities and streamline processes. Additionally, Emerald operates content and content-marketing websites, digital products, and produces publications to further enhance its offerings. The company also boasts platforms such as the Elastic Suite, which simplifies the wholesale buying process for brands and retail buyers, and the Flex platform.
Business Model & Growth Strategy
Emerald's business model revolves around the convergence of connections, content, and commerce. They organize trade shows, conferences, digital spaces for business interactions, live events, content creation, industry insights, and e-commerce platforms.
The management's innovative approach extends beyond traditional trade shows, offering content creation, digital media administration, and e-commerce solutions tailored to participants' interests. These strategies have contributed to the company's growth and adaptability, especially in the face of changing market dynamics.
Emerald's strategic initiatives include centralizing key functions to improve operational efficiencies and scale advantages. The management believes this provides strong operating leverage as the company grows both organically and through acquisitions. The company's ability to provide a clear return on investment to businesses for their marketing budgets is a key strength, with trade shows viewed as an investment rather than a cost by customers. Furthermore, the diverse portfolio of industries served by Emerald positions it well in different economic cycles.
Emerald's strategic vision includes customer-centricity, 365-day engagement, and portfolio optimization. They aim to provide value-added services, actionable insights, and a clearer ROI to customers, enhance engagement across various platforms, and expand their portfolio through acquisitions and new event launches.
Competitive Landscape
Competition in the B2B trade show industry is fierce and fragmented, with approximately 9,400 fair organizing companies vying for market share. Notable competitors include Reed Exhibitions, Informa Exhibitions, and Clarion Events. The industry landscape varies by sector, making it challenging to outperform well-established players. It is worth highlighting that over the years, Emerald has strategically acquired more than 20 key players in the fragmented U.S. B2B trade show market.
Emerald's online platform also competes with companies offering similar software and services. However, the company's strategic acquisitions and focus on digital tools are poised to enhance its competitive edge.
Recent Developments
The management of Emerald Holding has seen a significant recovery of live events, driven by post-COVID demand, which is contributing to substantial year-on-year growth. This trend is expected to continue into 2024, particularly with the return of international attendees and improvements in supply chain lead times.
Emerald Holding's recent developments, including the success of consumer live events such as NBA Con and the Overland Expo series, suggest that this company is poised for significant revenue traction and cash flow growth.
It is worth highlighting that Emerald boasts strong financials, highlighted by robust liquidity and a dual focus on organic and inorganic growth. The company reported cash and cash equivalents of nearly $204.7 million as of June 30, 2023. Its balance sheet reflects stability, with a healthy asset-to-liability ratio, indicating sound financial health and ample liquidity.
Final Thoughts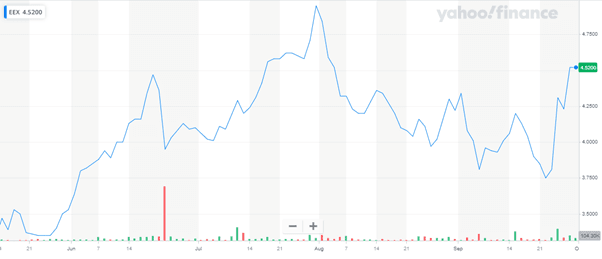 Source: Yahoo Finance
There is a notable spike in Emerald's stock price after the recent announcement with respect to a majority stake in the company being up for sale. While it is a loss-making company, Emerald is trading at a Price/ Sales ratio of 1.24x which appears to be cheap. Recent forays into consumer live events and the development of an Elastic e-commerce software suite are expected to drive revenue growth. With a solid balance sheet and strategic acquisitions, the company is positioned for future success and could be an interesting investment opportunity for small-cap investors. However, these investors should remain vigilant about the evolving dynamics of the trade show industry and the risks associated with debt and acquisitions.