News
Epazz Presents ZenaDrone 1000 to United States Government Security Agencies and Releases Road Map for Next 9 Months
CHICAGO, IL –

(NewMediaWire) – August 31, 2023 –  Epazz Inc. (OTCPINK: EPAZ), a mission-critical provider of drone technologies, blockchain mobile apps and cloud-based business software solutions announced today that the company completed a successful presentation with several government security agencies this week. The management is working on signing up these agencies as pilot customers. ZenaDrone 1000 will be available to government security agencies for up to 90 days. During the 90 days, the agencies will have full access to the drone.
We have reached the next level of ZenaDrone 1000. We will be signing up government security agencies to deploy ZenaDrone 1000 into their operations for initial testing and feedback. With the continued success of our efforts, we believe that we are at the point to be able to release our roadmap for the next 9 months.
The company road map over the next nine months is as follows:
Third Quarter 2023
●      Continue to sign up military and government security agencies.
●      Increase production of ZenaDrone 1000.
●      Complete joint venture in Brazil.
●      Begin the process of starting a joint venture in South Africa.
Fourth Quarter 2023
●      Deliver ZenaDrone 1000 to Drone as a Service joint ventures and partners.
●      Deliver ZenaDrone 1000 to military projects and government security agencies for initial pilot programs.
●      Secure a software acquisition before the end of the year.
●      Release new versions of our cloud business software upgraded with artificial intelligence engine.
●      Generate additional revenue from the Smart Glasses Projects and continue to bring in new customers.
We are on track to generating revenue from Drone as a Service operations before the end of the year. The company has been working toward this end over the past four years. We have been pushing forward with several opportunities that we have been working on this past year and are getting to the final stages.
First Quarter 2024
●      We will complete an audit for uplisting to OTCQB.
●      We will release ZenaDrone IQ Square indoor drone for warehouses.
●      We will start the prototype for ZenaDrone 2000, super heavy lift hybrid drone.
Our software products continue to generate revenue. The company has been upgrading our software products with artificial intelligence engines to assist our customers with better ways to operate their organizations. We will be expanding the use of artificial intelligence in our software programs.
Shaun Passley, Ph.D., CEO of Epazz Inc., said, "We are excited about the next nine months; our marketing efforts are working, and we are turning meetings into demos, and finally we are getting close to the next level."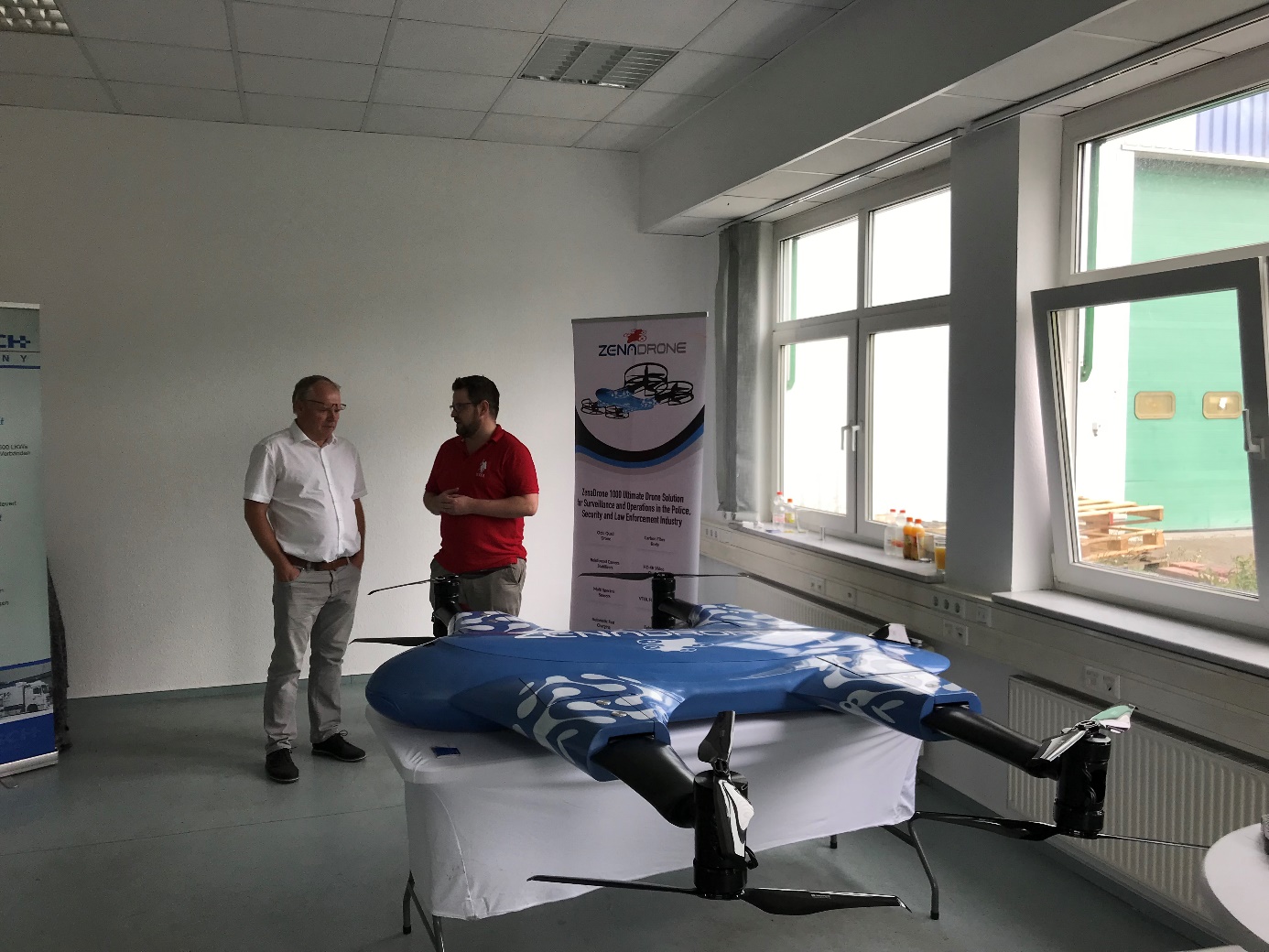 About ZenaDrone Inc.
ZenaDrone is dedicated to improving intelligent, unmanned aerial vehicle technology and incorporating machine-learning software and artificial intelligence. It was created to revolutionize the hemp-farming sector, later evolving into a smart multifunctional industrial surveillance inspection and monitoring solution. ZenaDrone is deploying drones for drone as a service operations.
About Epazz Inc.
Epazz Inc. is a mission-critical provider of metaverse solutions, blockchain cryptocurrency, mobile apps and cloud-based software. It specializes in providing customized cloud applications to corporate firms, higher-education institutions and the public sector. Epazz develops metaverse business solutions that enable people to collaborate in real time through virtual reality. Epazz is upgrading its business solutions to be fully integrated into the metaverse; it will be manufacturing low-cost smart glasses for the metaverse.
Safe Harbor
Certain statements contained in this press release are "forward-looking statements," as defined by the "Safe Harbor" statement in the Private Securities Litigation Reform Act of 1995. Forward-looking statements generally can be identified by their use of forward-looking terms such as "may," "expect," "intend," "estimate," "anticipate," "believe" and "continue" (or the negative variations thereof). Such forward-looking statements are subject to risk, uncertainties, and other factors that could cause actual results to differ materially from those the statements imply. Investors are cautioned that any forward-looking statements are not guarantees of future performance and that actual results may differ materially from those such forward-looking statements contemplate. Epazz assumes no obligation, does not intend to update these forward-looking statements, and has no duty to update or correct information that third parties not paid for by Epazz prepare.
Investors are encouraged to review Epazz's public filings on SEC.gov, including its unaudited and audited financial statements, its registration statement, Form 10-Ks and Form 10-Qs, which contain general business information about the company's operations, operations results and the risks associated with the company and its operations. Penny stock picks need to be researched. Do your homework. Please review all our filings.
For more information, please contact:
Epazz Inc.
Investor Relations
investors@epazz.net
312-955-8161
www.epazz.com/investors.aspx
View the original release on www.newmediawire.com