News
Fix Robot Triumphs in Developing the '3D Shape Headrest Sewing Equipment'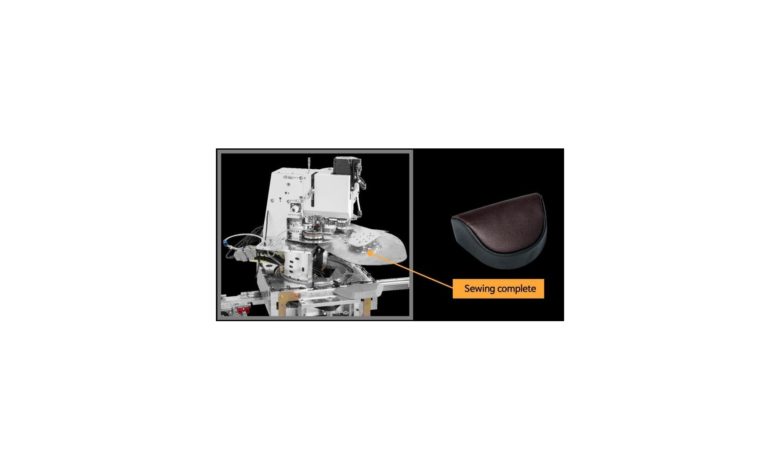 SEOUL, Korea –

(NewMediaWire) – July 26, 2023 – Fix Robot Co., Ltd. (CEO Woo Jung-oh)
announced that it succeeded in developing '3D shape headrest automatic sewing
equipment' that automatically produces three-dimensional products by bonding
(attaching and sewing) upper and lower sewing materials of different shapes and
is starting to sell them in earnest. The company now stands ready to initiate
sales of this groundbreaking device.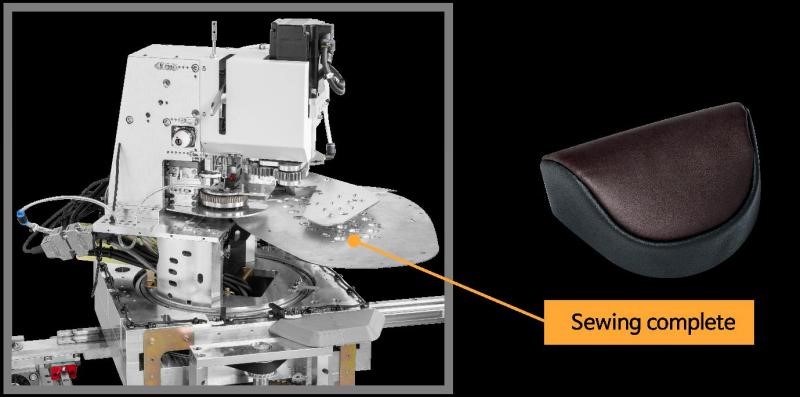 This latest innovation, the '3D Shape
Headrest Automatic Sewing Equipment', empowers operators to produce 3D-shaped
articles automatically by simply supplying the lower and upper sewn materials
and activating the start switch.
The equipment, which uses set coordinate
values of the lower sewn material as its operating basis, utilizes a
state-of-the-art outline recognition system, a prior success of Fix Robot, to
read the peripheral line of the upper sewn material, subsequently merging it
with the lower one to form a 3D-shaped sewn product. An essential feature of
this user-friendly device is that it does not demand any particular training
for operation, even by novices. Moreover, it streamlines the process by
automatically cutting the thread post-sewing, thus making it feasible for a
single operator to manage up to 2 to 4 devices simultaneously.
The sewing speed is a function of the
product's size and shape, but on average, it clocks in at an impressive 150
stitches per minute (spm). Another practical equipment element is an automatic
bobbin replacement alert, which activates when a predetermined bobbin length
value is reached.
Fix Robot holds the distinction of being
Asia's first company to conceive and launch a device capable of reading the
outer line of sewing materials, thereby simplifying the sewing process.
This firm continually breaks ground,
developing and manufacturing an array of equipment that quickly sews various
materials, eliminating the need for specialized programming. Having achieved
great success with its initial invention, the "AI Automatic Car Mat
Binding Sewing Equipment," Fix Robot has gone on to develop a range of
automated sewing equipment, including the "AI Car Seat Sewing
Equipment," "Leather Cutting Equipment," and "Straight-line
Sewing Equipment." With the recent successful introduction of the "3D
Shape Headrest Sewing Equipment" capable of sewing 3D-shaped Headrest, Fix
Robot has broadened the horizons of automated sewing technology, transitioning
from two to three dimensions, thereby enabling the production of a wide array
of 3D sewn items.
For inquiries
regarding the '3D Shape Headrest Sewing Equipment'
CEO Woo Jung-oh, Fix Robot Co., Ltd.
Tel: +82-32-569-8818 / +82-10-3363-8387
E-Mail: fixrobot@fixrobot.kr /
fixrobot@daum.net / woojungoh79@gmail.com
Commissioner Chung, Ji Woon, KOTRA
Tel: +82-10-6505-5729
E-Mail: jwcinnz@kotra.or.kr
Social Links
YouTube: https://www.youtube.com/channel/UCpTwiOoNlgaWfpIbH_8Lx3Q
Media Contact
Company: Fix Robot Co., Ltd.
Contact: Media Team
Email: fixrobot@fixrobot.kr ; fixrobot@daum.net
Website: https://fixrobot.modoo.at/
SOURCE: Fix Robot Co., Ltd.