News
ForeverLawn Northern Ohio: The Artificial Grass Installers Providing Quality Artificial Grass Solutions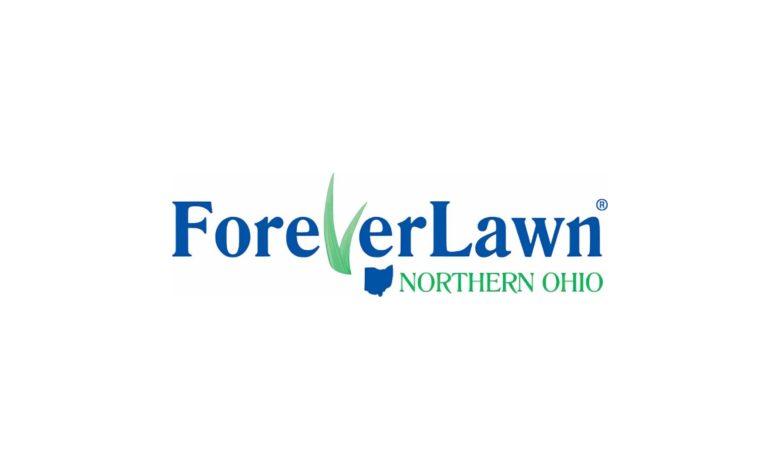 Hinckley, OH –

(NewMediaWire) – April 24, 2023 – A lush green lawn can create a picturesque atmosphere for a home or business but with everyone's busy lifestyles, maintaining real grass can be difficult and expensive. Now there is an alternative solution. ForeverLawn Northern Ohio's artificial turf solutions. For over 30 years, this artificial turf dealer has been providing beautiful, durable, and versatile solutions to customers in the region.

ForeverLawn Northern Ohio offers trusted brands that can withstand the elements and look stunning in any season. Customers have several choices when selecting artificial grass products, including products ideal for putting greens, landscaping, rooftops & balconies, sports fields, gyms, playgrounds, and dog parks – all with minimal maintenance requirements.
"Having finished the construction of my dream house, the next phase of my project was to create an area for my children to play. After careful research, I chose ForeverLawn Northern Ohio's range of artificial grass products. The results were unbelievable! The kids loved the playground grass, and I was more than satisfied with its realistic feel and exceptional performance."
Every homeowner desires a lawn that offers beauty, performance, and safety. ForeverLawn Northern Ohio's premium quality artificial grass product – ForeverLawn Select Synthetic Grass – achieves just that. This innovative solution is both aesthetically pleasing and practical. It offers superior strength and can withstand heavy traffic from pets or family activities without becoming worn out easily. Its fine blade pattern gives the look and feel of real grass while remaining soft to the touch.
Becoming a pet parent can fill one with joy. However, it comes with responsibilities. One of them is creating a conducive environment for pets to play and thrive in. K9Grass, the synthetic turf by ForeverLawn, is the ideal solution for pet owners looking to create a safe and sanitary playground for their beloved furry friends. This artificial grass product features an antimicrobial protection layer and low maintenance cleaning requirements thus providing a clean and odor-free environment for pets.
Nothing is more appealing for children than a place to unwind and play after school. ForeverLawn Northern Ohio's Playground Grass offers a safe and cushioned surface, thus reducing the risk of injuries. The company's product is also constructed with short, dense fibers, leading to a softer landing experience while remaining safe for the little ones who may want to put things in their mouth. ForeverLawn Northern Ohio's playground grass comes in four varieties to fit the needs of children of different ages. These are the Academy, Discovery, Ultra, and Extreme options. Clients need not worry about the suitability of the artificial grass for their particular playground.
A backyard putting turf can go a long way in providing a sense of satisfaction for golf aficionados. ForeverLawn Northern Ohio's putting turf is the ultimate solution for homeowners looking to create a personal practice haven. This product features an anti-slip backing, allowing it to stay firmly in place. Furthermore, its realistic feel and exceptional performance make it the go-to choice for many golfers in Cleveland. To cater to the different preferences, ForeverLawn Northern Ohio's putting turf comes in five varieties: The Pin Seeker, EZ Putt, Pro Putt & Chip, True Putt, and the ForeverLawn First Cut Fringe.
The turf on a sports field must withstand the pounding from heavy sports activities. With ForeverLawn Northern Ohio's SportsGrass, athletic fields can remain aesthetically pleasing and pristine. This artificial grass product is created with enhanced durability, so it won't wear out easily, even under extreme conditions. Moreover, its drainage system helps keep the field dry and safe for athletes. Whether the application is for an indoor facility or an outdoor field, clients will surely get the right product for their needs with ForeverLawn Northern Ohio. Sports people shouldn't let the quality of their game suffer. Instead, they should invest in ForeverLawn Northern Ohio's SportsGrass to create a quality sports field.
ForeverLawn Northern Ohio is located at 2714 Warner Rd, Hinckley, Ohio, 44233, US. Clients can contact the artificial grass dealer at 440-866-4585 or visit their website to learn more about their Ohio office.
Media Contact:
Company Name: ForeverLawn Northern Ohio
Contact Person: Steve Sochacki
Phone: 440-866-4585
Address: 2714 Warner Rd
City: Hinckley
State: Ohio
Postal Code: 44233
Country: USA
Website: https://www.foreverlawnnohio.com/