Featured
FORME Could Be The Next Powerhouse In The At-Home Fitness Industry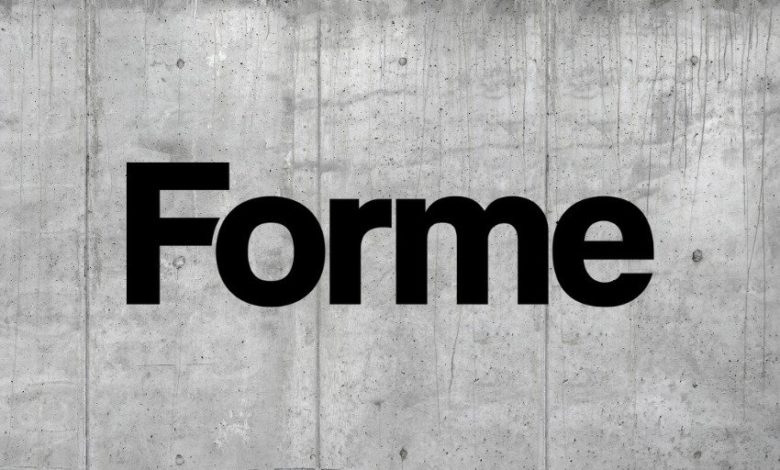 FORME (Nasdaq:TRNR) Just Completed an IPO and Could Become The Next Powerhouse In The At-Home Fitness Industry with a Differentiated Business Model Offering Premium Smart Home Gyms and Live Virtual Personal Training
The at-home fitness market experienced exponential growth during the pandemic, with companies like Peloton seeing a massive increase in Member base and market capitalization. While the tailwinds of COVID-19 have receded, it is evident that at-home fitness is an industry that is here to stay and health and wellness continues to be a very attractive mega-trend.
In response to high demand, it is now common for consumers to use on-demand online fitness services to be able to choose their workout plans, exercise difficulty levels, and trainers at their convenience. Fitness offerings continue to evolve with technology, and consumers are increasingly placing a premium on the personalization and flexibility that these digital platforms can provide.
Today, we are going to analyze FORME (Nasdaq: TRNR), an emerging player within this space that arguably has one of the most comprehensive and attractive product portfolios, which allows FORME to have the largest addressable market in the category. FORME offers connected hardware and on-demand instructor-led fitness classes covering various modalities, levels, and lengths, as well as personalized workout plans, and differentiated live one-on-one personal training to its customers.
Company Overview
FORME is a digital fitness platform that integrates its premium smart home gyms with expert personal trainers to provide a flexible and personalized experience that delivers real results. As an industry leader in the rapidly expanding fields of virtual personal training and health coaching, FORME's solutions are dramatically improving health outcomes for its Members.
The FORME platform is unique in offering a combination of Live 1:1 personal training, personalized workouts and VOD (video-on-demand) content in one service, such that Members are able to choose their optimal level of personalization and flexibility. By combining expert personal trainers with technology, FORME has differentiated itself from other fitness peers and has solved the scheduling and cost challenges of personal training, without losing any of the results for which personal training is known.
These services are accessible through the company's smart home gyms and through the Forme app, available on iOS and Android devices. The company launched in 2017 in Los Angeles, California and is now headquartered in Austin, Texas.
Core Offerings
FORME offers premium smart home gyms and personal training services. The smart home gyms are called the FORME Studio and the FORME Studio Lift and they have been referred to as the 'Rolls Royce' of the connected fitness category as they are aimed at the most affluent market segment. In fact, in 2023, FORME won "Best New Fitness Mirror" from Men's Health, "Best At-Home Strength System" from Shape and "Best Concierge Fitness" from Good Housekeeping, clearly demonstrating how premium its products are.
The FORME Studio, a fitness mirror, has two front-facing 12-megapixel wide-angle cameras and a 43-inch 4K ultra HD touchscreen display to provide smooth interaction with a live trainer. The FORME Studio Lift, on the other hand, has two cable-based resistance arms for strength training, with each having up to 100-pounds of resistance. Users purchasing the FORME Studio or FORME Studio Lift are able to access an extensive and growing VOD content catalogue by creating a FORME account and subscribing to its content membership for $49 per month. Each Member is also paired with a fitness concierge who can help create weekly fitness plans including On-Demand classes from their VOD content library according to the individual Member requirements. The VOD content library covers a wide range of modalities, including strength, recovery, barre, mind, Pilates, yoga, and other specialty categories.
FORME offers personal training services through its smart home gyms, or through the FORME App on iOS or Android mobile devices. The base offering is called Custom Training, which pairs a Member with their own trainer who is always in contact and who creates personalized exercise programs for the Member's individual health objectives. A Custom Training Membership is $149 per month and includes the entire VOD content library as well.
FORME also offers Live 1:1 personal training sessions as an upgrade to Custom Training Memberships, and these sessions are sold for $250 for a 4-pack ($63/session), which is significantly more affordable than traditional personal training. When Members choose to participate in Live 1:1, they go through an onboarding process and are matched with a professional trainer based on their preferences and selection criteria. After a fitness evaluation in the first session, the trainer creates a customized program for the member based on their unique requirements and objectives. FORME's in-house developed Live 1:1 software platform provides a high-quality user experience for both the member and the trainer and it feels like you are in the same room. This includes value-added features like on-screen biometrics, an adjustable field of view for the trainer, and other on-screen UI elements to provide context and motivation during a session. Trainers can even change a Member's resistance while working out on the Studio Lift in real time, giving the client the most individualized experience possible in virtual training.
Revenue Model
FORME's revenue includes sales of premium smart home gyms, and recurring revenue from Memberships and Personal training. As a way of serving a larger addressable market, the Memberships and Personal training services can be purchased by consumers through their mobile devices and do not require a FORME smart home gym.
The Company started generating revenue in the second half of 2021, with the introduction of its first smart home gym, the Studio. The second connected fitness product, the Studio Lift, was commercialized in the second half of 2022 and offering two separate products has enabled FORME to have a larger addressable market than its main competitors.
FORME is able to offer higher quality and more affordable Personal training through its proprietary internal development, training, and management of their trainers, as well as the technology and software they use to interact with their users. This technology allows for lower distribution costs than a gym as it is digital, lower labor costs due to labor market arbitrage and higher capacity utilization by offering more peak capacity with trainers from different time zones. FORME's price per session is less than the national average and offers higher quality and convenience. When Members combine Personal training with a FORME smart home gym, the recurring revenue for that Member is very attractive as it is high and sticky.
Management is focused on more attractive unit economics and higher returns on capital when compared to competitors like Peloton and Tonal. They plan to accomplish this by combining FORME's higher revenue services with sales of its smart home gyms, and by offering Personal training through Members' own mobile devices. This strategy of having a higher recuring revenue per user reduces the Company's reliance on acquiring a high volume of customers, which lowers the customer acquisition cost. The ability to generate revenue without selling connected fitness products also allows for lower customer acquisition costs as acquiring customers through mobile is less expensive.
Management also believes that this adaptability allows the Company to enter new markets more easily as well as to increase the velocity of growth, and substantially lowers their capital needs in the future. It is worth highlighting that their business model positions them to leverage more efficient customer acquisition methods such as partnerships. They have already started to establish new channels like corporate wellness that may eventually lead to new customers being acquired at even more attractive acquisition cost levels.
Addressable Market
According to the International Health, Racquet & Sportsclub Association (IHRSA), the impact of the pandemic resulted in a severe negative impact on the brick-and-mortar fitness business, resulting in a 57% decline in revenue from $35 billion in 2019 to $15 billion in 2020. A large part of this lost brick-and-mortar revenue transitioned to at-home fitness. While the brick-and-mortar fitness industry has shown a strong recovery in the last year, there is without a doubt a large percentage of consumers that are never returning to physical gyms and value the convenience and personalization of their at-home fitness services above other factors. As per various reports from the Bureau of Labor Statistics and IHRSA, over 8 million Americans use personal training services each year, and 32 million Americans engage in strength training, with around $5 billion in fitness equipment expected to be bought in the U.S. for home usage in 2022. All these factors, when combined, indicate a large addressable market for a company like FORME. The management estimates it to be as much as 10 million households, with a potential revenue of $18 billion.
Final thoughts
FORME has the potential to be an industry leader in the rapidly expanding fields of virtual personal training and health coaching, as its offerings appear to be far more personal and flexible as compared to competitors like Peloton and Tonal. Its top-line revenue has increased from a low base, while operating losses, cash utilized in operations, and gross margin and loss have all improved. The fact that FORME's sales and marketing expenses as a percentage of total revenue have been decreasing indicates that it will be able to reach its operating break-even point in the very near future, far ahead of major incumbents like Peloton, which is still struggling with its higher cost structure and lower revenue per user. FORME's IPO priced at $8.00 per share, and we believe that its valuation is very reasonable given its significant growth potential. This newly available stock appears to be an excellent investment opportunity for investors who are interested in participating in the mega-trend of health and wellness through this fast-growing fitness player.
Disclaimer
This website is a wholly owned subsidiary of Salesparq, LLC, herein referred to as Salesparq, LLC. Our publications are a commercial advertisement and are for general information purposes ONLY. We are engaged in the business of marketing and advertising companies for monetary compensation. We may receive compensation for this article on a PPC basis as an affiliate. Never invest in any stock featured on our site or emails unless you can afford to lose your entire investment. The disclaimer is to be read and fully understood before using our services, joining our site or our email/blog list as well as any social networking platforms we may use.PLEASE NOTE WELL: Salesparq, LLC and its employees are not a Registered Investment Advisor, Broker Dealer or a member of any association for other research providers in any jurisdiction whatsoever.Release of Liability: Through use of this website viewing or using you agree to hold Salesparq, LLC, its operators owners and employees harmless and to completely release them from any and all liability due to any and all loss (monetary or otherwise), damage (monetary or otherwise), or injury (monetary or otherwise) that you may incur. The information contained herein is based on sources which we believe to be reliable but is not guaranteed by us as being accurate and does not purport to be a complete statement or summary of the available data. Salesparq, LLC encourages readers and investors to supplement the information in these reports with independent research and other professional advice. All information on featured companies is provided by the companies profiled, or is available from public sources and Salesparq, LLC makes no representations, warranties or guarantees as to the accuracy or completeness of the disclosure by the profiled companies. None of the materials or advertisements herein constitute offers or solicitations to purchase or sell securities of the companies profiled herein and any decision to invest in any such company or other financial decisions should not be made based upon the information provided herein. Instead Salesparq, LLC strongly urges you conduct a complete and independent investigation of the respective companies and consideration of all pertinent risks. Readers are advised to review SEC periodic reports: Forms 10-Q, 10K, Form 8-K, insider reports, Forms 3, 4, 5 Schedule 13D. Salesparq, LLC is compliant with the Can Spam Act of 2003. Salesparq, LLC does not offer such advice or analysis, and Salesparq, LLC further urges you to consult your own independent tax, business, financial and investment advisors. Investing in micro-cap and growth securities is highly speculative and carries and extremely high degree of risk. It is possible that an investors investment may be lost or impaired due to the speculative nature of the companies profiled. The Private Securities Litigation Reform Act of 1995 provides investors a safe harbor in regard to forward-looking statements. Any statements that express or involve discussions with respect to predictions, expectations, beliefs, plans, projections, objectives, goals, assumptions or future events or performance are not statements of historical fact may be forward looking statements. Forward looking statements are based on expectations, estimates, and projections at the time the statements are made that involve a number of risks and uncertainties which could cause actual results or events to differ materially from those presently anticipated. Forward looking statements in this action may be identified through use of words such as projects, foresee, expects, will, anticipates, estimates, believes, understands, or that by statements indicating certain actions & quote; may, could, or might occur. Understand there is no guarantee past performance will be indicative of future results.In preparing this publication, Salesparq, LLC has relied upon information supplied by its customers, publicly available information and press releases which it believes to be reliable; however, such reliability cannot be guaranteed. Investors should not rely on the information contained in this website. Rather, investors should use the information contained in this website as a starting point for doing additional independent research on the featured companies. Salesparq, LLC has not been compensated for this article. The advertisements in this website are believed to be reliable, however, Salesparq, LLC and its owners, affiliates, subsidiaries, officers, directors, representatives and agents disclaim any liability as to the completeness or accuracy of the information contained in any advertisement and for any omissions of materials facts from such advertisement. Salesparq, LLC is not responsible for any claims made by the companies advertised herein, nor is Salesparq, LLC responsible for any other promotional firm, its program or its structure. Salesparq, LLC is not affiliated with any exchange, electronic quotation system, the Securities Exchange Commission or FINRA.