Featured
FORME: Leading the At-Home Fitness Revolution with its Innovative Platform and Strategic Partnerships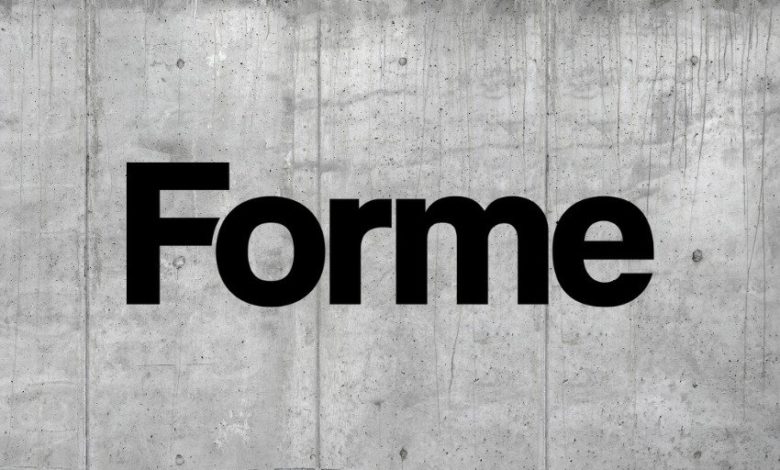 The popularity of at-home fitness continues to thrive even after the lifting of COVID-19 restrictions, as fitness enthusiasts increasingly prefer the convenience of working out from the comfort of their own homes. The at-home fitness market has experienced remarkable growth, fueled by surging sales of fitness equipment during the pandemic. Technological advancements have revolutionized the fitness industry, offering a new way to achieve fitness goals while maintaining convenience and privacy, especially for individuals with limited time to spare for gym visits. In Taiwan, fitness companies witnessed a staggering 600% surge in sales during the summer of 2021, resulting in shortages of popular items due to the heightened demand. This trend is not a passing fad, as sales of at-home fitness equipment and tools remain consistently high. Enter FORME (NASDAQ: TRNR), an at-home fitness player, who since we last covered, has made exciting strides to solidifying its place as a prominent player in the booming industry.
About the Company
FORME is an innovative digital fitness platform that revolutionizes the at-home workout experience. By combining premium smart home gyms with live virtual personal training and coaching, FORME enhances both user engagement and fitness outcomes for individuals and trainers alike. The platform offers an immersive and dynamic fitness journey facilitated by two interconnected hardware products: the FORME Studio, a fitness mirror, and the FORME Studio Lift, which features a fitness mirror and cable-based digital resistance system. These versatile Studios seamlessly adapt to accommodate various workouts and activities, effortlessly transforming into elegant, full-length mirrors when not in use.
In addition to its cutting-edge connected fitness hardware, FORME provides access to expert personal training and health coaching in flexible formats and price ranges. Users can choose from Video On-Demand sessions, Custom Training options, or Live 1:1 virtual personal training sessions, ensuring a personalized and tailored approach to their fitness needs. FORME's comprehensive offering empowers individuals to achieve their fitness goals conveniently and effectively within the comfort of their own homes.
FORME's Products
FORME's at-home fitness technology combines award-winning smart home gyms with 1:1 personal training to deliver an immersive experience and better outcomes for both consumers and trainers.
FORME Studio and FORME Studio Lift: a fitness mirror, has two front-facing 12-megapixel wide-angle cameras and a 43-inch 4K ultra HD touchscreen display to provide smooth interaction with a live trainer. The FORME Studio Lift, on the other hand, has two cable-based resistance arms for strength training, with each having up to 100-pounds of resistance. Users purchasing the FORME Studio or FORME Studio Lift are able to access an extensive and growing VOD content catalogue by creating a FORME account and subscribing to its content membership for $49 per month. Each Member is also paired with a fitness concierge who can help create weekly fitness plans including On-Demand classes from their VOD content library according to the individual Member requirements. The VOD content library covers a wide range of modalities, including strength, recovery, barre, mind, Pilates, yoga, and other specialty categories.
FORME offers personal training services through its smart home gyms, or through the FORME App on iOS or Android mobile devices. The base offering is called Custom Training, which pairs a Member with their own trainer who is always in contact and who creates personalized exercise programs for the Member's individual health objectives. A Custom Training Membership is $149 per month and includes the entire VOD content library as well.
FORME also offers Live 1:1 personal training sessions as an upgrade to Custom Training Memberships, and these sessions are sold for $250 for a 4-pack ($63/session), which is significantly more affordable than traditional personal training. When Members choose to participate in Live 1:1, they go through an onboarding process and are matched with a professional trainer based on their preferences and selection criteria. After a fitness evaluation in the first session, the trainer creates a customized program for the member based on their unique requirements and objectives. FORME's in-house developed Live 1:1 software platform provides a high-quality user experience for both the member and the trainer and it feels like you are in the same room. This includes value-added features like on-screen biometrics, an adjustable field of view for the trainer, and other on-screen UI elements to provide context and motivation during a session. Trainers can even change a Member's resistance while working out on the Studio Lift in real time, giving the client the most individualized experience possible in virtual training.
Recent Milestones
FORME has unveiled its European expansion strategy through a strategic partnership with SIGNA Sports United (SSU). SSU, a leading sports e-commerce company, operates over 80 online sites and collaborates with 500 shops, serving more than 6 million customers globally. By teaming up with SSU, FORME aims to efficiently cater to new customers across Europe, leveraging the partner's strong commercial positioning and fulfillment capabilities. The partnership aligns with FORME's priority of scaling its operations through strategic collaborations.
Additionally, Aethos, a renowned lifestyle brand for community-centric hotels and member clubs in Europe, has announced a brand partnership with FORME. Aethos will be the first hotel brand in Portugal, Spain, and Italy to showcase FORME's innovative products across all its properties. At Aethos Monterosa, the brand's newest refuge in the Italian Alps, the FORME Studio, a workout mirror with a 4K touch screen, will be featured in the gym and Aethos Suites. This state-of-the-art fitness tool, coupled with Aethos' extensive wellness programming, including spa facilities and various exercise classes, will enhance the guest experience. Aethos Milan, home to the brand's inaugural members club, will also provide its members with access to FORME's devices and personalized training service at preferential rates.
The partnership between Aethos and FORME represents a shared commitment to offering innovative solutions that promote healthier travel experiences and improve mental wellness and physical strength. The collaboration opens up opportunities for FORME to introduce its premium fitness offerings to a broader audience and expand its global presence.
These partnerships with SIGNA Sports United and Aethos mark important milestones for FORME as they expand their European presence and gain access to a wider customer base through strategic collaborations with established industry players. These milestones not only validate FORME's innovative fitness solutions but also pave the way for increased market penetration and brand recognition in key European markets.
Financial Updates
The Company recently shared its financial results for Q1 2023 and showed great signs of progress towards profitability with adjusted EBITDA of negative $4.4 million for the quarter, a reduction of $6.3 million compared to the same period last year. FORME's average annualized recurring revenue per household, which skyrocketed to $1,650, more than triple the amount from Q1 2022 as a result of the Company's focus on higher revenue personal training services. Trent Ward, the visionary co-founder and CEO of FORME, expressed his excitement at sharing their first-quarter results as a publicly traded company and said that due to careful management of working capital prior to the IPO, there were fewer hardware products installed. However, this strategic move resulted in a backlog of sold but not yet installed hardware products, ensuring a promising future for the company.
In addition, FORME demonstrated strong control of operating expenses. They slashed non-GAAP total operating expenses to an impressive $3.6 million in Q1 2023, down from $9.4 million in the same period of the previous year. This represents a remarkable 62% reduction and the company intends to maintain this operating expense levels throughout 2023, meticulously managing costs to leverage their cutting-edge technology platform.
A very positive sign was that the company signed a senior loan agreement to further capitalize the business with up to $15.0 million in gross proceeds on attractive terms (10% interest and no warrants), and that will fund the company well into 2024. It can be assumed that those investors would have seen the most recent numbers which means the Q2 numbers in August could be an exciting improvement again.
Market Potential
FORME saw a steady incline of revenue growth throughout 2022, and with its current business model, has a very promising growth story. Drawing on the success of companies like Peloton, which experienced a remarkable surge in 2020 and maintained stability post-pandemic, there is a strong indication of potential success for FORME. Furthermore, as customers shift their focus from cardio to strength training, FORME's specialization in this area presents a significant advantage.
The company's strategic approach includes targeting acquisitions in the hotel and commercial sectors, forming partnerships in corporate wellness, and maximizing hardware upselling opportunities. Reports from the Bureau of Labor Statistics and IHRSA reveal that over 8 million Americans utilize personal training services annually, and a staggering 32 million Americans engage in strength training. Moreover, the projected purchase of approximately $5 billion worth of fitness equipment for home usage in the United States in 2022 further emphasizes the substantial market demand.
When considering all these factors collectively, it becomes evident that FORME operates within a large addressable market. The management estimates the potential market size to encompass as many as 10 million households, with a projected revenue potential of $18 billion. These factors, along with FORME's current business model and growth trajectory, provide a strong foundation for the company's promising future.
Final Thoughts
With a strong revenue strategy, FORME (NASDAQ: TRNR) is well-positioned for success in the thriving at-home fitness market. FORME's strategic partnerships with SIGNA Sports United and Aethos mark significant milestones in the company's European expansion and market penetration efforts. These collaborations with established industry players provide access to a wider customer base and reinforce FORME's position as a leading player in the fitness industry. With a solid revenue growth trajectory in 2022 and a focus on strength training, which is gaining popularity among fitness enthusiasts, FORME is capitalizing on the market demand. The company's target acquisition strategy, partnerships in corporate wellness, and upselling opportunities further contribute to its promising growth prospects. Considering the large addressable market, estimated to be as much as 10 million households, and the projected revenue potential of $18 billion, FORME has a strong foundation for future success.
Download the research report: profiles.smallcapsdaily.com/forme
Disclaimer
This website is a wholly owned subsidiary of SCD Media, LLC, herein referred to as Smallcaps Daily. Our publications are a commercial advertisement and are for general information purposes ONLY. We are engaged in the business of marketing and advertising companies for monetary compensation. We may receive compensation for this article on a PPC basis as an affiliate. Never invest in any stock featured on our site or emails unless you can afford to lose your entire investment. The disclaimer is to be read and fully understood before using our services, joining our site or our email/blog list as well as any social networking platforms we may use. PLEASE NOTE WELL: Smallcaps Daily and its employees are not a Registered Investment Advisor, Broker Dealer or a member of any association for other research providers in any jurisdiction whatsoever.Release of Liability: Through use of this website viewing or using you agree to hold Smallcaps Daily, its operators owners and employees harmless and to completely release them from any and all liability due to any and all loss (monetary or otherwise), damage (monetary or otherwise), or injury (monetary or otherwise) that you may incur. The information contained herein is based on sources which we believe to be reliable but is not guaranteed by us as being accurate and does not purport to be a complete statement or summary of the available data. Smallcaps Daily encourages readers and investors to supplement the information in these reports with independent research and other professional advice. All information on featured companies is provided by the companies profiled, or is available from public sources and Smallcaps Daily makes no representations, warranties or guarantees as to the accuracy or completeness of the disclosure by the profiled companies. None of the materials or advertisements herein constitute offers or solicitations to purchase or sell securities of the companies profiled herein and any decision to invest in any such company or other financial decisions should not be made based upon the information provided herein. Instead Smallcaps Daily strongly urges you conduct a complete and independent investigation of the respective companies and consideration of all pertinent risks. Readers are advised to review SEC periodic reports: Forms 10-Q, 10K, Form 8-K, insider reports, Forms 3, 4, 5 Schedule 13D. Smallcaps Daily is compliant with the Can Spam Act of 2003. Salesparq, LLC does not offer such advice or analysis, and Smallcaps Daily further urges you to consult your own independent tax, business, financial and investment advisors. Investing in micro-cap and growth securities is highly speculative and carries and extremely high degree of risk. It is possible that an investors investment may be lost or impaired due to the speculative nature of the companies profiled. The Private Securities Litigation Reform Act of 1995 provides investors a safe harbor in regard to forward-looking statements. Any statements that express or involve discussions with respect to predictions, expectations, beliefs, plans, projections, objectives, goals, assumptions or future events or performance are not statements of historical fact may be forward looking statements. Forward looking statements are based on expectations, estimates, and projections at the time the statements are made that involve a number of risks and uncertainties which could cause actual results or events to differ materially from those presently anticipated. Forward looking statements in this action may be identified through use of words such as projects, foresee, expects, will, anticipates, estimates, believes, understands, or that by statements indicating certain actions & quote; may, could, or might occur. Understand there is no guarantee past performance will be indicative of future results.In preparing this publication, Smallcaps Daily, has relied upon information supplied by its customers, publicly available information and press releases which it believes to be reliable; however, such reliability cannot be guaranteed. Investors should not rely on the information contained in this website. Rather, investors should use the information contained in this website as a starting point for doing additional independent research on the featured companies. Smallcaps Daily has not been compensated for this article. The advertisements in this website are believed to be reliable, however, Smallcaps Daily and its owners, affiliates, subsidiaries, officers, directors, representatives and agents disclaim any liability as to the completeness or accuracy of the information contained in any advertisement and for any omissions of materials facts from such advertisement. Smallcaps Daily is not responsible for any claims made by the companies advertised herein, nor is Smallcaps Daily responsible for any other promotional firm, its program or its structure. Smallcaps Daily is not affiliated with any exchange, electronic quotation system, the Securities Exchange Commission or FINRA.