News
Former Education Minister's New Open Institute of Technology (OPIT) is Revolutionizing the Education World by Preparing Students for Today's Working World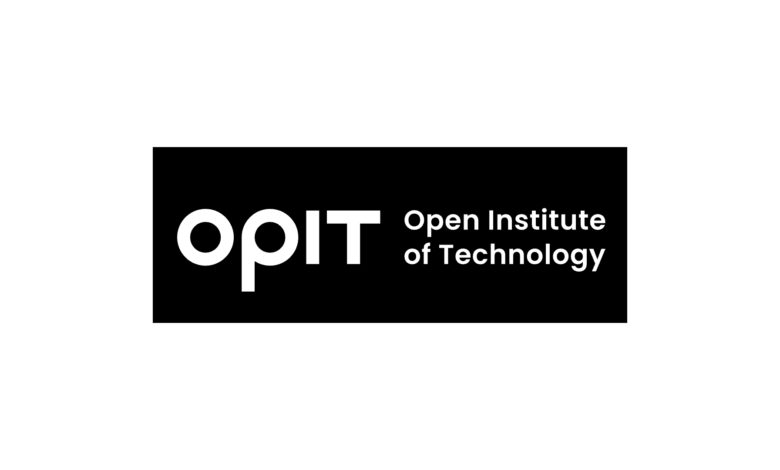 VALLETTA, MALTA –

(NewMediaWire) – August 9, 2023 –
The Open Institute of Technology (OPIT)'s first two degree programs training the next generation of leaders in Computer Science, a BSc in Modern Computer Science and an MSc in Applied Data Science and AI, are  officially set to launch on September 25th 2023.

OPIT is a newly-formed online Higher Education Institution accredited under the European Qualification Framework (EQF) by the MFHEA Authority. Its practice-oriented curriculum, taught exclusively in English, was designed under the expert guidance of the former Minister of Education Minister of Italy, rector Prof. Francesco Profumo, together with director Riccardo Ocleppo, to provide graduates with real-world experience based on industry insights. 
Born to overcome the inefficiencies of the traditional higher education system, characterized by too much theory and very little hands-on training, OPIT bridges the gap between what students are being taught and the skills that businesses actually value in job-ready graduates entering today's labor market. Its high-profile international teaching staff was recruited from some of the best universities in the world, including Tier-1 institutes in USA, UK, Canada, Sweden, France, Germany, Italy, Brazil, Poland, Lebanon, and Spain. 
Ocleppo and Profumo are on a mission to unlock progress and employment on a global scale by providing high-quality and affordable education modeled on the need for quality, flexibility, inclusivity, and the acquisition of crucial skills in future-ready sectors such as Computer Science. OPIT's novel student-centric approach delivers a combination of online learning and interactive discussions within a collaborative environment fostering advancement and innovation, including live lessons, masterclasses, videos, quizzes, exercises, and more internally developed digital content that students can access at any time.
The Bachelor's Degree in Modern Computer Science, a foundational course designed for anyone who wishes to explore a career in the sector, can be completed in just two years. The Master of Science Degree in Applied Data Science and AI requires a previous degree in any field, but no technical prerequisites, and aims to train professionals at the intersection of Management and Data Science / AI. Both courses feature progressive assessments and accelerated pathways instead of exams, and give students the chance to specialize in specific modules and choose non-tech modules to complement their scientific understanding.
OPIT is also set to release a full schedule of new programs and degrees in strategic fields contributing to the global digital transition of tomorrow, such as Cyber ​​Security, Cloud Computing, Data Science, Game Development, and many more to follow. 
Riccardo Ocleppo, OPIT's Founder and Director, says: "Our teaching model combines quality, flexibility and inclusiveness: we believe that education, even if it takes place physically at a distance, must guarantee closeness on all other aspects, starting from support for the student throughout the period of study. We have translated into practice a new idea of ​​training, radically different from the current offers of university training. The quality of the teachers and the innovative format guarantee a high-level experience within a real community of people linked by the common goal of entering the world of work with a skilled background in line with demand."
Professor Francesco Profumo, OPIT's Rector and former Minister of Education of Italy, says: "In an era marked by an inevitable acceleration towards the most urgent transitions that society requires of us, including the digital one, OPIT's mission is to focus on quality online education in the Computer Science field. The starting point is the awareness of the misalignment, in the labor market, between what is taught and what companies are looking for today. That so-called mismatch generated by too much theory and too little practical approach. By taking advantage of the stimuli coming from the EU as early as 2019, we have identified the skills that can be the driver of change in the education market and then in society, translating a challenging European direction into the pipeline."
About OPIT
OPIT mission is to unlock progress and employment on a global scale by providing high-quality and affordable education in the field of Computer Science. OPIT is an EU accredited online Higher Education Institution offering career-aligned degrees in the area of Computer Science, with the goal of training and upskilling the next generation of leaders in the field. By creating the next-generation learning experience in the field of Computer Science, OPIT positions itself as the go-to destination for Tier-1 education in this field, while keeping itself affordable and inclusive. OPIT's BSc and MSc Degrees are fully accredited, developed with a competence-based teaching approach and taught in English by top professors and professionals.
www.opit.com  
For press or interview inquiries, please contact: 
Frederike Heselhaus, E: frederike@xwecan.com 
Organization: OPIT
Name: Frederike Heselhaus
Website URL: https://www.opit.com/
Email: frederike@xwecan.com 
Phone number: +1 650 989 5017
Address : Umělecká 6 Prague 7, Prague 17000, CZ