Biotech
G1 tanks after placebo beats drug in cancer response rate test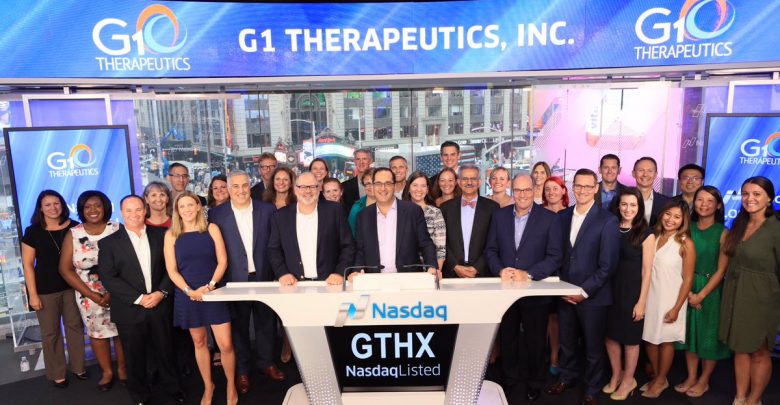 G1 Therapeutics' cancer drug trilaciclib has failed to beat placebo towards a number of efficacy measures in section 2. Trilaciclib carried out nicely towards its neutropenia-related major endpoints however fell brief in phrases of response rate, prompting traders to ship G1's stock down 26%.
North Carolina-based G1 designed the section 2 to evaluate whether or not short-acting intravenous CDK4/6 inhibitor trilaciclib may cut back the incidence and period of Grade 4 neutropenia—a situation outlined by abnormally low ranges of a kind of white blood cell—in sufferers with second or third-line small cell lung cancer (SCLC). The trial hit its major endpoints by exhibiting that trilaciclib, when added to chemotherapy drug topotecan, is more practical than placebo at controlling neutropenia.
That major endpoint success enabled G1 to color the outcomes as optimistic. However, traders regarded previous the neutropenia knowledge and zeroed in on a line deep in G1's assertion about charges of goal responses and medical profit seen in the trial, in addition to the progression-free survival.
Of the 26 sufferers in the placebo arm, six responded, ensuing in an goal response rate (ORR) of 23.1%. In the trilaciclib arm, 4 of the 30 sufferers responded, giving an ORR of 13.3%. The medical profit rate and progression-free survival have been virtually an identical throughout the 2 arms, coming in at round 60% and 4.2 months, respectively.
G1 thinks trilaciclib could enhance total survival (OS) by preserving immune system operate throughout chemotherapy. But G1 is but to generate the mature OS knowledge wanted to validate that concept, and trilaciclib's efficiency towards different measures of efficacy has been blended. A metastatic triple-negative breast cancer trial not too long ago linked use of trilaciclib to improved ORR, however an earlier research in first-line SCLC discovered it was numerically worse than placebo towards the target response yardstick. 
Despite that, G1 Chief Medical Officer Raj Malik thinks the biotech has emerged from the midphase program with knowledge to help the advance of trilaciclib.
"We now have four randomized phase 2 trials showing trilaciclib's multi-lineage myelopreservation benefits. We plan to meet with U.S. and European regulatory authorities in 2019 to discuss the totality of trilaciclib data and pathways to approval," Malik stated in an announcement.