News
Genesis Growth Tech Acquisition Corp. Announces Execution of Business Combination Agreement With Travel Technology Innovator NextTrip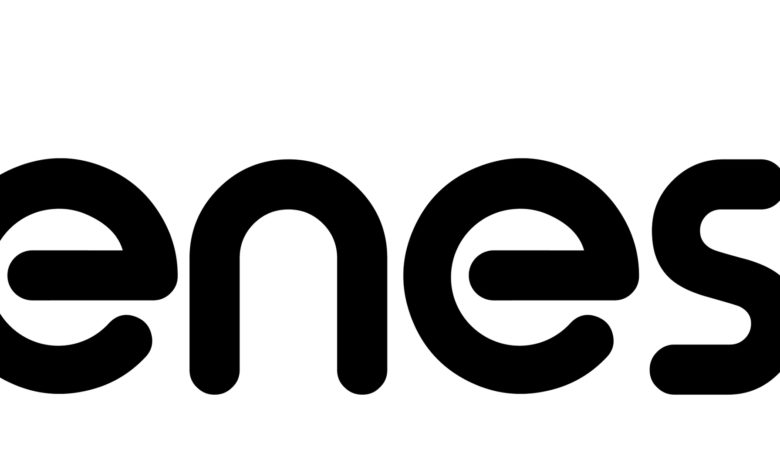 NIDWALDEN
, Switzerland –

(
NewMediaWire
) – May 22, 2023 – 
Genesis Growth Tech Acquisition Corp., (NASDAQ: GGAA)
, a special purpose acquisition company, and NextTrip Holdings, Inc., a travel technology incubator based in Sunrise, Florida ("NextTrip"), announced today that they have entered into a definitive Agreement and Plan of Merger (the "Merger Agreement") that, upon closing, will provide the opportunity for NextTrip to become a publicly traded company on NASDAQ. NextTrip is a travel technology company that specializes in using proprietary technology, analytics, and strategic partnerships to provide specialized travel solutions in leisure, wellness, and business travel.

NextTrip recently completed the acquisition and integration of a scalable travel booking engine that, prior to the COVID-19 pandemic, had a 6 million + legacy customer data base and that generated over $400 million in bookings in 2019.  The parties expect that the enterprise value of NextTrip, after the recently completed booking engine acquisition, will act as a significant accelerator to the company's business.
–   NextTrip's strong strategic partnerships and proprietary technologies evidence its growth potential and the attractiveness of investment in the company. NextTrip has relationships with blue-chip travel organizations, as well as major industry suppliers for air, hotel and other travel and travel-related services.
–   NextTrip management believes that the SPAC deal will be transformational for NextTrip, since, as a public company, it will provide NextTrip better access to additional capital on more favorable terms to fund strategic growth in terms of an expanded management team, as well as the ability to tap into adjacent markets and more efficiently scale existing operations. As a result, NextTrip anticipates that its cost of capital will be lowered and its ability to raise capital will be enhanced, thus augmenting growth and potentially enhancing overall returns for shareholders.
–   Existing shareholders of NextTrip will exchange 100% of their equity holdings for equity in the SPAC in connection with the merger.
The transaction is expected to be completed in the second half of 2023, subject to regulatory and shareholder approvals and other customary closing conditions. As of the closing, the surviving entity, under the name NextTrip Holdings, Inc., is expected to be listed on the Nasdaq Global Market.
Following a period of strategic realignment, NextTrip's capital-raising initiatives are currently focused on driving the company's renewed growth agenda, exploring strategic M&A to drive revenue synergies through the expansion of product and travel consumer offerings, and continuing to invest in the development of innovative technologies to connect travel customers for discovery and booking domestic and international destinations.
Management Comments
Eyal Perez, Chairman and CEO of Genesis Growth Tech Acquisition Corp., commented,  "Genesis recognizes the significant opportunity that lies within NextTrip's recently acquired scalable booking engine and platform, which offers numerous proprietary booking solutions allowing travellers to customize itineraries to meet their needs. We believe NextTrip's leadership team is addressing a clear underserved demand for a differentiated and tailor-made approach in the online travel space. Our ambition through this merger is to allow NextTrip the ability to amplify its growth plans and expand its reach into new markets."
Lyndsey North, President of NextTrip, commented, "This is a very exciting time for the organization. The merger with Genesis aligns impeccably with the rollout of key technology projects for NextTrip and should accelerate the projects currently under development. I'm incredibly proud of the hard work the team at NextTrip has done to move the business forward; some of the top talent in the industry that has joined our team. We believe that NextTrip's focus on the customer, strong supplier relationships and proprietary technology will work in combination to carve out a unique growth opportunity across multiple market segments going forward."
Transaction Overview
The business combination provided for by the Merger Agreement, which has been approved by the Boards of Directors of both NextTrip and Genesis, is expected to close during the second half of 2023, subject to the approval of the shareholders of GGAA, regulatory approval and other customary closing conditions.
Additional information about the proposed transaction, including a copy of the Merger Agreement, this press release, and an investor presentation, will be provided in a Current Report on Form 8-K to be filed by Genesis with the SEC, which will be available at www.sec.gov. More information about the proposed transaction will also be described in Genesis' proxy statement/prospectus relating to the business combination, which it will file with the SEC.
About Genesis Growth Tech Acquisition Corp.:
Genesis Growth Tech Acquisition Corp. is a blank check company formed for the purpose of effecting a merger, share exchange, asset acquisition, share purchase, reorganization or similar business combination with one or more businesses or entities. Genesis Growth Tech Acquisition Corp. has focused its search for a target in the high growth technology and tech-enabled businesses in Europe, Israel, the United Arab Emirates and the United States in the consumer internet and software industries.
About NextTrip:
NextTrip is a technology-driven platform delivering innovative solutions for business and leisure travel. NextTrip Leisure provides individual and group travellers with vacations to the most popular and sought-after destinations in Mexico, the Caribbean and across the world. NextTrip Business is an online corporate travel and expense management solution with a large inventory of travel options and discounted rates. NextTrip Solutions offers travel technologies that make the jobs of alternative lodging property managers, wholesalers, distributors and other travel industry players easier and more efficient. For more information and to book a trip, visit www.NextTrip.com
ADDITIONAL INFORMATION AND WHERE TO FIND IT
For additional information on the proposed business combination and Merger Agreement, see Genesis' Current Report on Form 8-K to be filed with the SEC. In connection with the Business Combination, Genesis intends to file relevant materials with the SEC, including a definitive proxy statement/prospectus. Before making any voting decision, GGAA's shareholders are advised to read, when available, the proxy statement/prospectus, the amendments thereto and the definitive proxy statement/prospectus and documents incorporated by reference therein, if any, filed in connection with the proposed business combination, as these materials will contain important information about NextTrip and Genesis and the proposed business combination. Promptly after any SEC comments on the proxy statement/prospectus have been cleared, Genesis will deliver the definitive proxy statement/prospectus and a proxy card to each shareholder entitled to vote at the meeting relating to the approval of the business combination and other proposals set forth in the proxy statement/prospectus. The documents filed and to be filed by Genesis with the SEC may be obtained free of charge at the SEC's website at www.sec.gov, or by directing a request to Eyal Perez, Chief Executive Officer, Genesis Growth Tech Acquisition Corp., Bahnhofstrasse 3, Hergiswil Nidwalden, Switzerland 6052, telephone: +41 78 607 99 01, Email: ep@genfunds.com.
FORWARD-LOOKING STATEMENTS
Certain statements in this press release may be considered "forward-looking statements" within the meaning of the "safe harbor" provisions of the Private Securities Litigation Reform Act of 1995. Forward-looking statements can be identified by words such as: "target," "believe," "expect," "will," "shall," "may," "anticipate," "estimate," "would," "positioned," "future," "forecast," "intend," "plan," "project" and other similar expressions that predict or indicate future events or trends or that are not statements of historical matters. Examples of forward-looking statements include, among others, statements made in this press release regarding the proposed transactions contemplated by the Merger Agreement, integration plans, expected synergies and revenue opportunities, anticipated future financial and operating performance and results, including estimates for growth, the expected management and governance of the combined company and the expected timing of the business combination. Forward-looking statements are neither historical facts nor assurances of future performance. Instead, they are based only on Genesis' and NextTrip managements' current beliefs, expectations and assumptions. Because forward-looking statements relate to the future, they are subject to inherent uncertainties, risks and changes in circumstances that are difficult to predict and many of which are outside of our control. Actual results and outcomes may differ materially from those indicated in the forward-looking statements. Therefore, you should not rely on any of these forward-looking statements. Important factors that could cause actual results and outcomes to differ materially from those indicated in the forward-looking statements include, among others, the following: (1) the occurrence of any event that could give rise to the termination of the Merger Agreement; (2) the outcome of any legal proceedings that may be instituted against Genesis, NextTrip, the combined company, or others following the announcement of the business combination and the Merger Agreement; (3) the inability to complete the business combination, including due to the failure to obtain approval of Genesis' shareholders or to satisfy other conditions to closing in the Merger Agreement; (4) changes to the proposed structure of the business combination that may be required or appropriate as a result of applicable laws; (5) the ability to meet Nasdaq listing standards following the consummation of the business combination; (6) the risk that the business combination disrupts current plans and operations of NextTrip as a result of the announcement and consummation of the business combination; (7) the ability to recognize the anticipated benefits of the business combination, which may be affected by, among other things, competition, the ability of the combined company to grow and manage growth profitably, maintain relationships with third parties and partners and retain its management and key employees; (8) costs related to the business combination; (9) changes in applicable laws or regulations; (10) the possibility that NextTrip or the combined company may be adversely affected by other economic, business, regulatory, and/or competitive factors; (11) the availability of capital to support future operations and NextTrip's estimates of expenses; (12) changes in the assumptions underlying NextTrip's expectations regarding its future business or business model; and (13) other risks and uncertainties that will be set forth in the proxy statement/prospectus to be filed by Genesis with the SEC in connection with the business combination, including those under "Risk Factors" therein, and other documents filed or to be filed from time to time with the SEC by GGAA.
A further list and description of risks and uncertainties can be found in Genesis' periodic reports filed with the SEC and the proxy statement/prospectus that will be filed with the SEC by Genesis in connection with the proposed transaction, and other documents that the parties may file or furnish with the SEC, which you are encouraged to read. Any forward-looking statement made by us in this press release is based only on information currently available to Genesis and NextTrip and speaks only as of the date on which it is made. Genesis and NextTrip undertake no obligation to publicly update any forward-looking statement, whether written or oral, that may be made from time to time, whether as a result of new information, future developments or otherwise, except as required by law. Forecasts and estimates regarding NextTrip's industry and end markets are based on sources GGAA and NextTrip believe to be reliable, however there can be no assurance these forecasts and estimates will prove accurate in whole or in part. Annualized, pro forma, projected and estimated numbers are used for illustrative purposes only, are not forecasts and do not reflect actual results.
No Offer or Solicitation
This press release shall not constitute a solicitation of a proxy, consent, or authorization with respect to any securities or in respect of the proposed business combination. This press release shall also not constitute an offer to sell or the solicitation of an offer to buy any securities, nor shall there be any sale of securities in any states or jurisdictions in which such offer, solicitation, or sale would be unlawful prior to registration or qualification under the securities laws of any such jurisdiction. No offering of securities shall be made except by means of a prospectus meeting the requirements of Section 10 of the Securities Act of 1933, as amended, or an exemption therefrom.
Contacts
NextTrip
Bill Kerby, CEO
Tel: 954 734 8980
Email: bkerby@nexttrip.com
Genesis Growth Tech Acquisition Corp.
Eyal Perez, CEO
Tel: +41 78 607 99 01
Email: ep@genfunds.com
View the original release on www.newmediawire.com