News
GigaCloud Technology Ushering In a Bright Future With China Reopening in 2023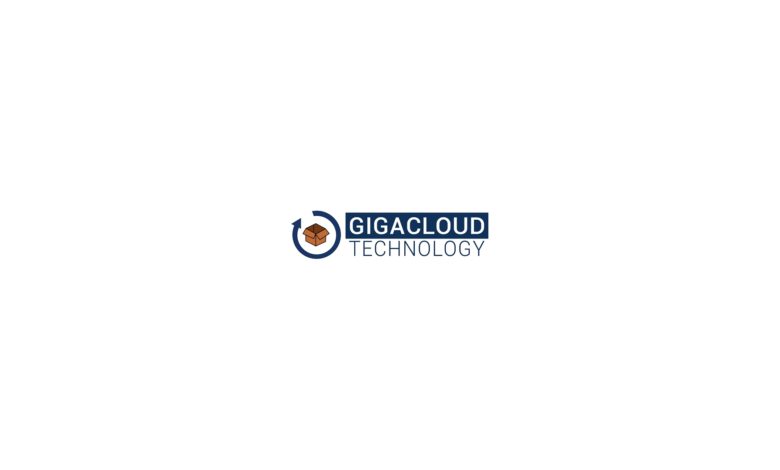 First, a remarkable 2022 financial performance with an impressive 3P seller
On March 17, GigaCloud Technology Inc ("GigaCloud"; Nasdaq: GCT) released its financial results for the fourth quarter of 2022 (Q4'22) and the full year 2022 (FY22). Total revenues were US$490 million for FY22. Net income was US$23.97 million for FY22, including US$12.48 million in Q4'22, an increase of 34% compared to last year; operating profit for the year reached US$41.84 million, including US$15.19 million in Q4'22, an increase of 35% compared to last year; meanwhile, net cash flow from operating for FY22 increased by 480% to US$49.66 million, with the growth rate far exceeding market expectations.
Regarding specific products, 3P seller GMV grew 64% year-on-year to US$258 million in FY2022. GigaCloud Marketplace GMV grew 25% year-on-year to US$518 million, with a steady growth trend in trading users, with active buyers growing 17% year-on-year to 4,156 in FY22 and active sellers growing 47% year-on-year to 560 in FY22.
GigaCloud has formed a specific brand effect in the large merchandise foreign trade industry through its technology and scale effect. In particular, the performance of 3P seller was impressive. 3P seller GigaCloud Marketplace GMV was US$257.7 million in FY22, growing significantly compared to last year. 3P seller GigaCloud Marketplace GMV represented 50% of total GigaCloud Marketplace GMV in Q4'22 for the first time, showing a rapid growth trend.
Second, GigaCloud can release great potential as China reopens in 2023, creating a prosperous cross-border trade environment
1. Global leading B2B e-commerce solution provider – GigaCloud Technology Inc (GCT.US)
GigaCloud is currently the world's most advanced B2B e-commerce solution provider, mainly providing optimal cross-border solutions that allow products to be delivered from manufacturers and online distributors to terminal customers without borders. Through its unique artificial intelligence technology, GigaCloud digitizes sellers' credit profiles and then combines that data with the capacity of local warehouses, significantly increasing the utilization of warehouses. From the perspective of sales per unit area, GigaCloud enables the delivery of more goods than competitors.
In August 2022, GigaCloud went public on Nasdaq and was one of the few cross-border e-commerce platforms with AI technology. As of March 2022, GigaCloud Marketplace, GigaCloud's unique self-built stations, had 410 active 3p sellers and 3,782 active buyers. In the 12 months ended March 31, 2022, GigaCloud Marketplace GMV was US$438 million and spend per active buyer was US$116,000, showing that users are more willing to pay.
2. Well-developed logistics systems and outstanding self-built stations
In the course of e-commerce development, logistics is the foundation and support of e-commerce development, and the importance of logistics is self-evident. And relying on traditional cross-border logistics to transport goods has been difficult to meet the current needs of the rapid development of cross-border e-commerce. The traditional cross-border logistics sends parcels to consumers, which has the disadvantages of slow delivery, slow customs clearance, easy-to-lose packages, difficult to return, etc., and is also very easy to be restricted by the immigration policies of various countries.
In this context, the birth of overseas warehouses greatly solves the emergence of such problems. Overseas warehouses are established locally and used to store goods, so warehouses can directly dispatch goods after buyers place orders, which not only reduces the logistics costs of cross-border e-commerce merchants, but also avoids the drawback of long waiting time for buyers. Therefore, having a perfect warehouse and logistics network is the most favorable strength for cross-border e-merchants.
GigaCloud has operated 21 large-scale warehouses in North America, Europe, and four Asian countries. The warehouses have significantly optimized buyers' shopping experience while also greatly reducing merchants' high logistics costs and delivery time. GigaCloud currently has a total storage space of over 4 million square feets, covering 11 destination ports, with more than 10,000 containers per year, and has strong logistics and transportation advantages.
Meanwhile, GigaCloud also has the best AI system currently available, which can generate seller ratings and credit profiles through transaction volume and reasonably allocate warehouse delivery times based on credit ratings, thus significantly improving warehouse utilization. At the same time, GigaCloud also has an extensive shipping and trucking network, providing customers with fixed rates below market standards (FedEx, UPS) despite high shipping rates running at high costs.
GigaCloud's largest market is now mainly in the U.S. The Company also has in-depth cooperation with Rakuten in Japan, Walmart and Amazon in the U.S., and Wayfair in the U.K.. Moreover, the GigaCloud Marketplace, the Company's self-built station, has done quite well. In 2020, GigaCloud Marketplace had 210 active third-party sellers and 1,689 active buyers. Furthermore, GigaCloud Marketplace GMV reached over US$190 million. The number is still growing. As of March 2022, there were over 3,700 active buyers on the GigaCloud Marketplace, with GigaCloud Marketplace GMV exceeding US$440 million. The average annual expenditure per buyer on GigaCloud was US$116,000, showing outstanding microtargeting.
3. GigaCloud's current share price is cost-efficient and its P/B is low
GigaCloud currently has 3 main businesses, Gigacloud 1P, Off-platform ecommerce and GigaCloud 3P, which account for 45.45%, 30.81% and 23.74% of the Company's revenues, respectively. According to the prospectus, GigaCloud's total revenues in the past three years (2019, 2020, 2021) were US$122 million, US$276 million, and US$414 million, representing 125.3% and 50.4% year-over-year growth in 2020 and 2021, respectively; gross profits were US$22.2 million, US$75.1 million, and US$89.6 million, with 238% and 19.3% year-on-year growth in 2020 and 2021, respectively, representing 18.1%, 27.3% and 21.6% of total revenues, respectively. Under the global pandemic of Covid-19 and lingering weakness in overseas consumption, having such a growth trend is already a good achievement for the Company.
As of the closing quotation on March 17, 2023, GigaCloud's share price was US$5.27 per share, the after-hours price was US$5.26 per share, and the P/B was 1.098X. Amazon's (AMZN.US) P/B is 6.94X, and Ebay's P/B is 4.38X. Regarding the P/B, GigaCloud's current share price is cost-efficient. From the perspective of the P/E, GigaCloud's P/ETTM is 9.31X, and P/ELYR is 9.31X, which are at the average of the industry level.
4. Global consumption is weak, while the Chinese market has further development opportunities
Most sellers are adopting a conservative stocking strategy in 2022 due to weak overseas consumption and shipping costs still running at a high level. According to the data from YUGUO's research, 64% of sellers are reducing the amount of stocking, 22% are preparing normally, and only 14% said they would increase the amount of stocking for the peak season.
In addition, cross-border logistics enterprises have also suffered setbacks. High inflation in Europe and the U.S., changing overseas tariff policies, and frequent overseas inspection and supervision have harmed some goods, logistics routes, and even prices. According to the data from Shanghai Shipping Exchange, Shanghai Containerized Freight Index (SCFI) exceeded 5,000 points in January 2022, while the index dropped to 1,031.42 points as of January 13, 2023, with a significant decline in shipping prices.
With the rise in logistics and various labor costs, several cross-border platforms also raised the fees for related services last year: Tiktok shop launched a cross-border store margin policy, Amazon raised FBA fees for multiple stations, and Pinduoduo's TEMU also reduced the proportion of shipping costs borne by the platform itself. Due to the dual pressure of platform and logistics, the number of containers in the U.S. in December 2022 was 19.3% lower than in December 2021, according to data published by Descartes, with a significant surplus of shipping space. Although the liner transport companies took the initiative to reduce the actual capacity allocation, transport prices continued to fall as supply outpaced demand.
China is the world's largest country in goods trade. As China reopens in 2023, China is expected to bring extraordinary vitality to the global market. According to data from Intelligence Research Group, from 2017 to 2022, the market size of China's export cross-border e-commerce has remained stable at more than 75%, and the market size of China's imported cross-border e-commerce is RMB 3.2 trillion in 2021, accounting for 22.54% of the total cross-border e-commerce market size.
As the market penetration of global e-commerce continues to rise, the Chinese market will release more significant potential. With the high-quality transformation and upgrading of the domestic manufacturing industry, the production quality and efficiency of domestic processing and manufacturing are significantly improved. As "Made in China" moves to the international stage, it will also drive the rapid growth of China's cross-border e-commerce demand.
Third, with the rapid recovery of cross-border e-commerce, GigaCloud will usher in a bright future
Cross-border e-commerce is the most direct way of economic trade between countries, and its strategic position is unshakable. Although the global economy is slightly weak at present, the domestic market scale of cross-border e-commerce has maintained steady growth year-round. In addition, in January 2023, China's Ministry of Finance and three other departments jointly issued the "Announcement on Tax Policy of Goods Returned from Cross-border E-commerce Export" to introduce VAT, consumption tax and tariff exemptions to encourage the development of cross-border e-commerce, which will increase the business volume of cross-border e-commerce and drive domestic export business. In addition, as China reopens in 2023 after epidemic, the cross-border trade is expected to return to the pre-epidemic state.
The self-built stations and AI algorithms for warehousing and logistics have brought cost advantages to sellers and established a unique strength in the ecosystem. The total revenue of GigaCloud Marketplace, the Company's self-built station, has grown at a high rate of more than 50% in the past three years against a background of global epidemic and sluggish market environment, demonstrating the Company's competitiveness. From the 2022 financial report, 3P Seller has also gradually become a profit growth point for the Company. 3P Seller GigaCloud Marketplace GMV represented 50% of total GigaCloud Marketplace GMV in Q4'22 for the first time, showing a rapid growth trend. However, a certain interest rate spread exists between the Company's current share price and its real value. Compared with Amazon and eBay, GigaCloud's current P/B (1.098X) appears to be more valuable. With the extensive self-built warehouse layout and cutting-edge digital technology, GigaCloud will stand out from its competitors by leveraging its unique advantages and will bring long-term and stable investment returns to investors.
From Intelligent Joy:  www.intelligentjoy.com, e: info@intelligentjoy.com .