News
Greenworlder Announces Partnership With Spuerkeess, Luxembourgs Leading National Financial Institution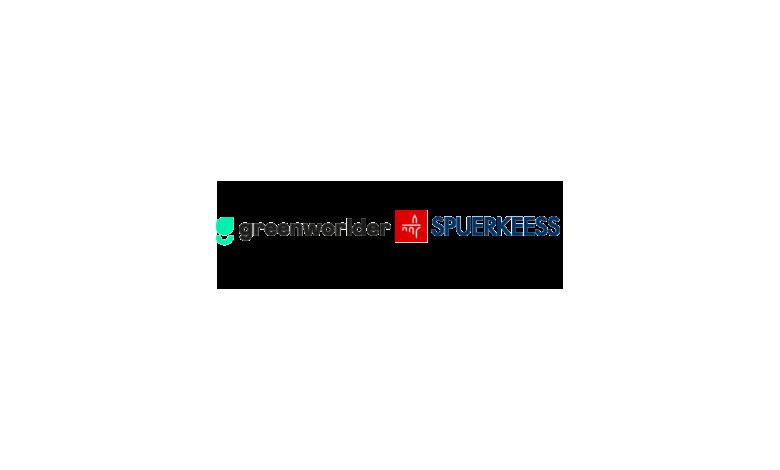 Luxembourg –

(NewMediaWire) – June 15, 2023 – Founded in 1856, Spuerkeess is owned solely by the State of Luxembourg and considered one of the safest banks in the world. The institution provides commercial, retail, and private banking, with a mission to promote national savings, facilitate access to housing, and support the development of the national economy. Globally renowned for its excellence and dependability, Spuerkeess boasts ratings of AA+ and Aa2 (Long Term Deposit Range) from Standard & Poor's and Moody's, respectively. 

As a purpose-driven social platform with global impact, Greeworlder is a place for the sustainability-minded to connect with likeminded people across the globe, and collectively mobilise as an empowered community of activists and experts working to build a greener future for all. Spuerkeess joins Greenworlder's Partner Program with a view to lead the way to a more equitable, just, and sustainable world for all.  
Spuerkeess has long been a champion of sustainable business practices in the financial sector. As a signatory of the Net-Zero Banking Alliance and the United Nations Principles for Responsible Banking, Spuerkeess has committed to decarbonizing its activities. As for its own energy consumption, the bank consumes 100% renewable electricity and has reduced its heating consumption by 49% since 2008. Furthermore, Spuerkeess is a member of IMS Luxembourg (Inspiring More Sustainability) and a recipient of the SRE (Socially Responsible Enterprise) label.
Peter Bartholin, founder of Greenworlder, says: "We couldn't be happier about our partnership with Spuerkeess. In line with the principles at the heart of Greenworlder, they help bring sustainability and concrete solutions to the world of traditional finance. They have demonstrated a keen understanding of the way individual action, coupled with collective responsibility, can bring us closer to our only goal of fighting climate change before it's too late."
Daniel Klemetz, CEO of Greenworlder, says: "We decided to approach Spuerkeess with the view to have them join our Partner Program because we are confident that they are among the world's safest and most effective banks when it comes to implementing the very principles our sustainability vision is based on. We are happy to have them with us as we fight the good fight and strive to remain on the right side of history."
Marco Rasqué Da Silva, General Secretary of Spuerkeess, says: "Spuerkeess prides itself on its commitment to sustainable projects and the fight against climate change. We are pleased to welcome Greenworlder to the Spuerkeess Partners family and are excited to see where this partnership will take us."
Rudi Belli, Head of Sustainability at Spuerkeess, adds: "Spuerkeess has long been recognised as a socially responsible enterprise with a keen eye for green finance as the only path forward. We take our role and responsibility as a sustainable business seriously, and look forward to getting acquainted with the Greenworlder community in the coming months." 
About Greenworlder
Greenworlder is a purpose driven social media platform specifically for sustainability that offers inspiration for a responsible lifestyle in all areas of life. Firmly believing in transparent, trustworthy, and sustainable social media and not washing its hands off responsibility but instead doing good for people and the planet. For this reason, Greenworlder brings together like minded people from across the world by offering a space for discussion, inspiration, and possibilities to create meaningful impact and change through everyday actions, every single day.
About Spuerkeess
Since its foundation in 1856, Spuerkeess has been solely owned by the Luxembourg State. The statutory missions of the Bank consist in promoting savings, facilitating access to housing and supporting the development of the national economy. Today, Spuerkeess is the leader in both the retail banking and domestic SME markets and is a universal and systemic bank, recognised well beyond the borders of the Grand Duchy of Luxembourg. The international rating agencies have awarded Spuerkeess AA+ (Standard & Poor's) and Aa2 (Long term Deposit Rating, Moody's) ratings. The magazine Global Finance ranks Spuerkeess among the safest banks in the world and has recognised it for many years with the "Safest Bank Award – Luxembourg".
In 2022, the magazine The Banker named Spuerkeess "Bank of the Year 2022 – Luxembourg". For more information, visit www.spuerkeess.lu 
Contact Details
Organization: XWECAN
Name: Frederike Heselhaus
Email: frederike@xwecan.com
Website URL: https://xwecan.com/
Phone number : 001725564368