Featured
Grom Social Enterprises: Highly Undervalued Children's Entertainment Stock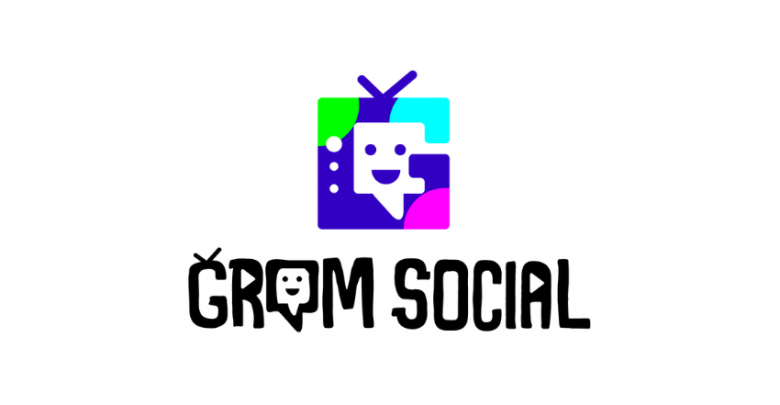 The online entertainment industry has received a big boost as a consequence of the COVID-19 pandemic. This is particularly evident with the increase of subscriptions and rising consumption of online content. Companies like Netflix (NASDAQ:NFLX) have experienced growth in revenue and their subscriber base has expanded at a phenomenal rate, while their stock is trading at double-digit revenue multiples. However, one large sub-segment which is particularly relevant and which has not received its due in terms of market valuation is the children's online entertainment business. While blue chip stocks like Disney (NYSE:DIS) are performing well, there are emerging companies within this sub-segment producing excellent content, who are also providing a wide variety of children's offerings that have immense upside potential. Grom Social Enterprises (OTCQB:GRMM) is one such stock which is heavily undervalued but has a suite of attractive offerings for children as well as parents.
Company Overview
Grom Social Enterprises, Inc., is a leader within the animation and social media industries for children under 13 years of age. The company operates through 3 main subsidiaries – Top Draw Animation Inc, its animation studio, Grom Social Inc, its social media application for children, and Grom Educational Services Inc, its web filtering service meant for Governments as well as K-12 schools and private businesses. The goal of the company is to produce original, high-quality content suitable for young children under the umbrella of a safe and secure digital environment that can be monitored by their parents or guardians. Its goal is to not only entertain children but also to enable them to interact with friends, access relevant news, and play proprietary games. The company is spearheaded by CEO Darren Marks who has over 30 years of public company experience at CEO/ Director level and he leads a management team of industry veterans, with combined experience of over 100 years. Grom is headquartered in Boca Raton, Florida.
Solid Animation Business
Grom's biggest revenue earner and the largest contributor to its operating income is its animation studio subsidiary, also known as Top Draw Animation. It has been in the 2D animation business for over 2 decades and contributed nearly $8 million to Grom's top-line last year. The company has a state-of-the-art animation facility in Manila, Philippines where it produces most of its content. Grom produces close to 250 half-hour episodes of 2D animation each year and caters to some of the top animation clientele in the world such as Disney, Warner Brothers (NYSE:T), Scholastic, Nickelodeon, Hasbro, DreamWorks, and Cartoon Network. Grom has already produced close to 1,400 hours of exclusive live streaming content with an average cost of $2,500 per episode. The company recently upgraded its technology to enable its workforce to produce animation remotely and also work aggressively on 3D animation projects. The company has already started producing 3D animation for Technicolor and caters to a $13.75 billion 3D animation market, which is expected to grow at an annualized rate of 12%, according to Grand View Research data. With the relevant animation infrastructure in place and a foundation consisting of all the top clientele in the world, Grom's animation business is certainly expected to scale rapidly in the coming years.
Grom Social For Children
Children's safety with respect to online content consumption has become a prominent issue across the globe. Billions of dollars are being spent by companies like Google (NASDAQ:GOOGL) and Facebook (NASDAQ:FB) to monitor the content on their platforms in order to make them safer for children and the legal requirements highlighted in the Children's Online Privacy Protection Act (COPPA) are gaining increasing importance for online content websites catering to children below 13 years of age. In fact, these giants have been fined billions of dollars over the years because of the COPPA. There is a clear void in the market with respect to COPPA-compliant platforms developed for children below 13 years of age and Grom Social fills that void. Grom Social is not only COPPA-compliant but also a powerful tool through which parents can monitor their children's online activity and ensure that the child is only consuming age-appropriate content. For children, the platform provides an excellent social media experience as kids can record and share videos, write comment, use hashtags, send messages to communicate with each other online, chat with cartoon characters, and stream the relevant video content. The platform has over 1,400 hours of exclusive short form content for kids. Also, Grom ensures kid-friendly advertising on the platform and all the data collection with respect to the kids is in compliance with the COPPA guidelines. Grom Social has seen double-digit growth during the pandemic and it certainly has a bright future ahead.
Final Thoughts
In addition to the animation studio and the social media platform for children, Grom's third key offering is B2B in nature. It is a web filtering platform that the company provides to Governments, schools, and other private businesses catering to children. The platform complies with the Children's Internet Protection Act (CIPA) and helps filter content for kids, monitors their online activity, and so on. The company's turnover is over $8 million and it has a positive adjusted EBITDA if we exclude listing expenses. Despite such strong revenues and a robust product portfolio, Grom is trading around 5 cents per share with an Enterprise-Value-to-Revenue multiple of about 1.87x which is way below the interactive media industry average of 4.05x. The company's stock is trading at 0.93x its book value, which makes it incredibly inexpensive given the fact that its 3-year revenue growth is over 10% and its 3-year EBITDA margin expansion is as high as 51.3%. Given its current top-line and its future potential, the stock could easily see its volumes multiply and possibly even get upgraded to trading on the NASDAQ. If this happens, the stock could go close to the $1 mark which would mean a 20x return from current levels. Overall, we can conclude that Grom Social Enterprises appears to be an ideal, low priced candidate within the social media industry and is an extremely high-potential investment over the coming years.