Featured
Grom Social Enterprises Making Gigantic Waves in the Tokyo Olympics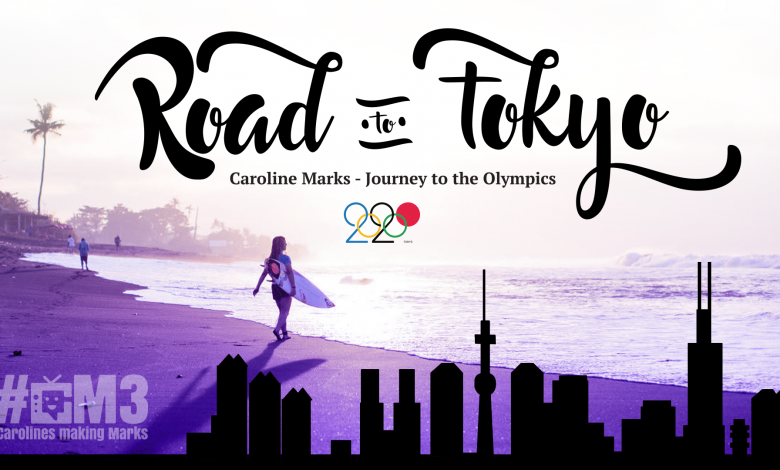 The global social media market in 2020 equalled $94.83 billion and is expected to reach $308.96 billion by 2025, giving it a CAGR of 32%. The trend of people all over the world sharing parts of their personal lives online is only becoming more popular and has changed the way we interact with each other forever. This globalization of social media has been an incredible revolution of communication but has also presented society with some troubling problems that have been largely ignored.
These problems are focused around the internet and social media increasingly being used by younger generations. Data compiled from a combination of sources such as The National Crime Prevention Center, Crimes Against Children Resource Center, University of New Hampshire, and many others show 17% of tweens said they have received messages online that made them feel uncomfortable, 70% of kids have accidently come across inappropriate material online and 86% of kids said they could chat online without their parents knowing. Kids are largely uneducated when it comes to navigating the online world and because of this makes them vulnerable to possible unforgiving situations.
The answer to this problem is not to prevent kids from interacting with the online world but to provide them with a safe, accessible, and supervised way for them to learn more.
This is certainly a complex problem to tackle and requires incredible originality and creativity to be successful. This problem also presents the opportunity for ambitious and forward focused companies to help make the world a better place while simultaneously rewarding shareholders.
Company Overview
Grom Social Enterprises (GROM) is a fast-growing social media and entertainment platform creating content for children under the age of 13. The company provides a safe and secure way for kids to interact and explore the cyber world while being easily monitored by parents or guardians. The company operates through their subsidiaries Grom Social which runs their social media network platform, allowing kids to interact with friends, access relevant news and even play online games with each other. Grom Educational Services (GES) provides web filtering applications for government agencies and schools K-12, and more recently Grom acquired Top Draw Animation (TDA) which produces animated films and television series.
The name "Grom" originated in Australia and was used by surfers as slang meaning "a promising young individual who is quick to learn". The concept of Grom was actually the idea of a 12-year-old boy Zachary Marks (the son of Grom's Chief Executive Officer, Darren Marks) who complained to his parents when they wouldn't allow him to use other uncensored social media sites. The company's mission is to provide access to the internet for kids under 13 while keeping to the values of fun, wholesomeness, and family first.
Grom is being used in over 200 countries, has a current MAU (monthly active users) amount of 2.3 million across all platforms and boasts an average use time of 51 minutes per session. This company is truly one of a kind, being the only platform solely focused on kids 13 and under, allowing them to openly chat with each other, record videos of themselves, includes over 1400 hours of original TV content, allows for parental supervision, and does all of this while remaining COPPA (Children's Online Privacy Protection Act) compliant.
Through creating a safe and secure way for kids to interact with each other online, Grom is acting fast to execute on multiple (and still evolving) revenue streams. Massive companies like Disney, McDonald's, and Nickelodeon are already advertising on their site and Grom see's advertising revenue as one of the most promising avenues for further growth. With other revenue generators like subscription based premium access, publishing and distribution of content, online gaming fees, licensing merchandise revenue, partnerships, collaborations, and development of intellectual property Grom is building much more than a successful business model or kid friendly social media platform but an everlasting brand dedicated to creating a safer and friendly online environment for kids.
GROM Making Big Waves at Tokyo Olympics
The opening ceremony of the Tokyo Olympics drew in a total of 16.7 million viewers and will continue to attract a massive online audience. Grom has unveiled the very exciting news that their lead social influencer Caroline Marks is going to the Olympics representing the US Women's Surfing Team. Caroline at only 19 years old is one of the youngest athletes at the games and is making history, as this is the first-year surfing has qualified to be an Olympic sport.
What's more exciting is Grom announcing they will be following Marks throughout her time competing at the Olympics. Planning to produce an exclusive docu-series for their audience, bringing viewers up close and personal to the hard work and dedication it takes to chase the gold medal. This highly specialized series will be produced between July 26-30 and will include over 36 pieces of exciting and original content. Marks will be providing regular updates on her performance in the waves, on top of participating in interactive games with Grom users, giving surfing tips and much more.
This initiative fits perfectly within Grom's mission statement and company goals by not only creating fun, safe and original content for users but also promoting other healthy living habits such as physical fitness and the courage to work hard and follow your passions in life.
Acquisition of Top Draw Animation Provides More Content with Lower Expenses
Other exciting news for Grom is the recent acquisition of Top Draw Animation (TDA). TDA is an animation studio in the Philippines who specializes in creating animated movies and series for several global entertainment companies. This acquisition is adding $1.7 million in extra business for Grom and through a one-time payment has been able to reduce $33,000 in monthly payments. Even better, is this acquisition allows Grom to have a larger remote work force, letting them reduce office space by 7,000 sq ft or $100,000 in annual expenses.
Competitor Analysis
Having such an original business model makes it difficult for a comparison to competitors. However, other social media sites commonly used by today's youth like Tik Tok and Snapchat, who have monthly active user numbers of 32 and 500 million shows the incredible potential and long runway for growth that Grom still possess. Their competitors are failing to create such an immersive and safe experience for users, which is the key competitive advantage Grom continues to take advantage of.
With a picture-perfect example of an original and fast-growing business model, Grom, with a market cap of only $24.37 million is giving investors the rare combination of high growth potential and ability to create a safer more secure world for today's youth.
| | | | |
| --- | --- | --- | --- |
| | Grom | Snapchat | Tik Tok |
| Monthly Active Users | 2.3 million | 32 million | 500 million |
| Kid Friendly Content | ✓ | ✘ | ✘ |
| Parental Supervision | ✓ | ✘ | ✘ |
| Original Content | ✓ | ✘ | ✘ |
| Anti-Bullying | ✓ | ✘ | ✘ |
| Content Monitoring | ✓ | ✘ | ✘ |
Key Takeaway
Caroline Marks representing team USA and Grom at the Olympics in the first-year surfing has become an official Olympic sport is not only an exciting opportunity for the company to create original content and market their platform internationally but is also a personification of their company values. All told, Grom is updating the one size fits all social media industry and in doing so is well on their way to a gold medal of their own. Investors can take pride in buying a company with substantial upside potential who is also creating a safer tomorrow.
---
Disclosure
No Positions
Disclaimer
This website is a wholly owned subsidiary of Salesparq, LLC, herein referred to as Salesparq, LLC. Our publications are a commercial advertisement and are for general information purposes ONLY. We are engaged in the business of marketing and advertising companies for monetary compensation. We may receive compensation for this article on a PPC basis as an affiliate. Never invest in any stock featured on our site or emails unless you can afford to lose your entire investment. The disclaimer is to be read and fully understood before using our services, joining our site or our email/blog list as well as any social networking platforms we may use.PLEASE NOTE WELL: Salesparq, LLC and its employees are not a Registered Investment Advisor, Broker Dealer or a member of any association for other research providers in any jurisdiction whatsoever.Release of Liability: Through use of this website viewing or using you agree to hold Salesparq, LLC, its operators owners and employees harmless and to completely release them from any and all liability due to any and all loss (monetary or otherwise), damage (monetary or otherwise), or injury (monetary or otherwise) that you may incur. The information contained herein is based on sources which we believe to be reliable but is not guaranteed by us as being accurate and does not purport to be a complete statement or summary of the available data. Salesparq, LLC encourages readers and investors to supplement the information in these reports with independent research and other professional advice. All information on featured companies is provided by the companies profiled, or is available from public sources and Salesparq, LLC makes no representations, warranties or guarantees as to the accuracy or completeness of the disclosure by the profiled companies. None of the materials or advertisements herein constitute offers or solicitations to purchase or sell securities of the companies profiled herein and any decision to invest in any such company or other financial decisions should not be made based upon the information provided herein. Instead Salesparq, LLC strongly urges you conduct a complete and independent investigation of the respective companies and consideration of all pertinent risks. Readers are advised to review SEC periodic reports: Forms 10-Q, 10K, Form 8-K, insider reports, Forms 3, 4, 5 Schedule 13D. Salesparq, LLC is compliant with the Can Spam Act of 2003. Salesparq, LLC does not offer such advice or analysis, and Salesparq, LLC further urges you to consult your own independent tax, business, financial and investment advisors. Investing in micro-cap and growth securities is highly speculative and carries and extremely high degree of risk. It is possible that an investors investment may be lost or impaired due to the speculative nature of the companies profiled. The Private Securities Litigation Reform Act of 1995 provides investors a safe harbor in regard to forward-looking statements. Any statements that express or involve discussions with respect to predictions, expectations, beliefs, plans, projections, objectives, goals, assumptions or future events or performance are not statements of historical fact may be forward looking statements. Forward looking statements are based on expectations, estimates, and projections at the time the statements are made that involve a number of risks and uncertainties which could cause actual results or events to differ materially from those presently anticipated. Forward looking statements in this action may be identified through use of words such as projects, foresee, expects, will, anticipates, estimates, believes, understands, or that by statements indicating certain actions & quote; may, could, or might occur. Understand there is no guarantee past performance will be indicative of future results.In preparing this publication, Salesparq, LLC has relied upon information supplied by its customers, publicly available information and press releases which it believes to be reliable; however, such reliability cannot be guaranteed. Investors should not rely on the information contained in this website. Rather, investors should use the information contained in this website as a starting point for doing additional independent research on the featured companies. Salesparq, LLC has not been compensated for this article. The advertisements in this website are believed to be reliable, however, Salesparq, LLC and its owners, affiliates, subsidiaries, officers, directors, representatives and agents disclaim any liability as to the completeness or accuracy of the information contained in any advertisement and for any omissions of materials facts from such advertisement. Salesparq, LLC is not responsible for any claims made by the companies advertised herein, nor is Salesparq, LLC responsible for any other promotional firm, its program or its structure. Salesparq, LLC is not affiliated with any exchange, electronic quotation system, the Securities Exchange Commission or FINRA.