Featured
GromSocial: The Curiosity Ink Acquisition Could Be A Real Game Changer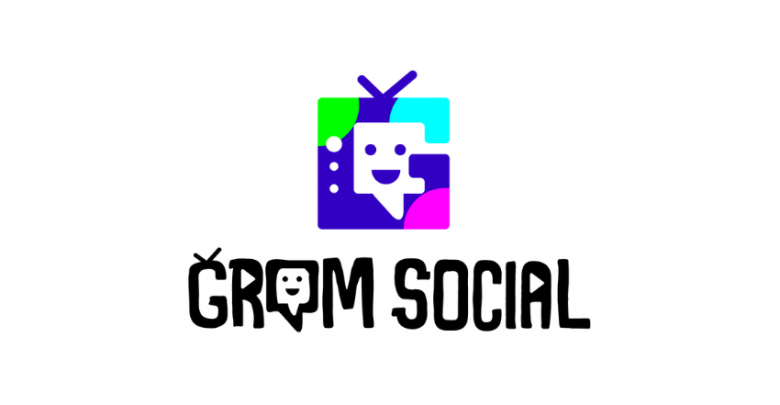 Over the years, social media has become an indispensable part of the lives of children all over the world. While there are visible benefits that it has created in their growth and evolution through enhanced learning and creativity, the risks involved are also very concerning. Exposure to inappropriate content, cyberbullying, sharing of personal information, and data breaches are major points of concern for most parents today and they are on the constant lookout for platforms with clean content for children, that poses minimal to no risk of inappropriate exposure. Grom Social Enterprises (OTCMKTS:GRMM) is a company that has wonderfully tapped into this parental need and is constantly working to simultaneously create original high-quality content, suitable for young children to help parents and guardians play an active role in a their child's social media activities. The company has recently been in the news for a major acquisition which could be a real game changer with respect to its future growth.
 GromSocial Enterprises – A Quick Recap
Grom Social Enterprises' offerings include a leading social media platform for children under 13 years of age that offers brand-safe social media for kids, animation production, and web filtering for schools, government agencies, and private businesses. The website, which is now a mobile application was designed to keep up with kids' ever-growing interests and help them avoid the dangers involved in using popular platforms. The app has seen more than 20 million users since inception. It is also worth mentioning that, unlike many big tech companies, Grom is COPPA (Children's Online Privacy Protection Act) compliant, meaning it offers a safe online community, a key factor for its explosive growth. Moreover, Grom Social is the only platform that provides features like recording and sharing videos, live commenting, hashtags, streaming video, direct messaging, music, and thousands of hours of Grom TV content in a safe and secure manner.
Acquisition of Curiosity Ink Media
Grom Social Enterprises recently announced its plans to acquire Curiosity Ink Media, a producer, and developer of original kid-friendly content. Curiosity is a global media company that produces feature films, television series, and physical books for a modern generation of kids and families. It specializes in both, the creation of original content as well as revitalizing underutilized existing properties. This acquisition will open new opportunities for Grom like original programming, including operating as an original content pipeline for Subscription Video on Demand (SVOD) services. Moreover, this move will allow the company to create cross-platform synergies whereby Curiosity content can debut on Grom Social and the company can also gain user feedback and help inform series development. There is a strong human resource benefit as well, as the experienced management team of Curiosity Ink Media comprises ex-Nickelodeon President Russel Hicks and animation industry veteran Brent Watts who have been associated with some of the most legendary animation names such as Scooby Doo, SpongeBob and Dora franchises from Nickelodeon, the Dr. Seuss franchise, Shrek and Kung Fu Panda of DreamWorks Animation, and the Spider-Man franchise of Sony Pictures. They will be in charge of the company's animation, social media, and educational divisions. Taking all these factors into consideration, Grom is poised to develop a solid base in conceptualizing, developing, and creating original content which will create an amazing opportunity to accelerate growth and efficiently monetize the platform in the near term.
The Top Draw Animation (TDA) Upside & Other Drivers
TDA is an award-winning Philippines-based animation company that is wholly owned by Grom. The company produces 2D animated content and is widely recognized by global producers and broadcasters as a provider of high-quality television animation. Top Draw updated its technology in order to allow the company's animation team to work remotely which ultimately resulted in landing several new contracts during the pandemic. TDA's ability to transition from a studio-based model to a home-based model in a 48-hour period is a key factor why Grom was able to continue the ongoing projects, resulting in a minimum impact on revenues despite the Covid-19 challenges. Grom reported total revenue of $6.5 million in 2021 from its animation subsidiary which reflects the strength of the company's platform and ability to survive the external environment disruptions. Apart from this, In January 2021, Grom announced that it's another wholly-owned subsidiary, Grom Educational Services plans an early release of its enhanced security features. The enhanced Digital Citizenship License (DCL) program video course is particularly designed to cover timely topics that children, parents, and educators are facing during these challenging times. The DCL is a free course available to all active school accounts in order to support the current climate of education.
Final Thoughts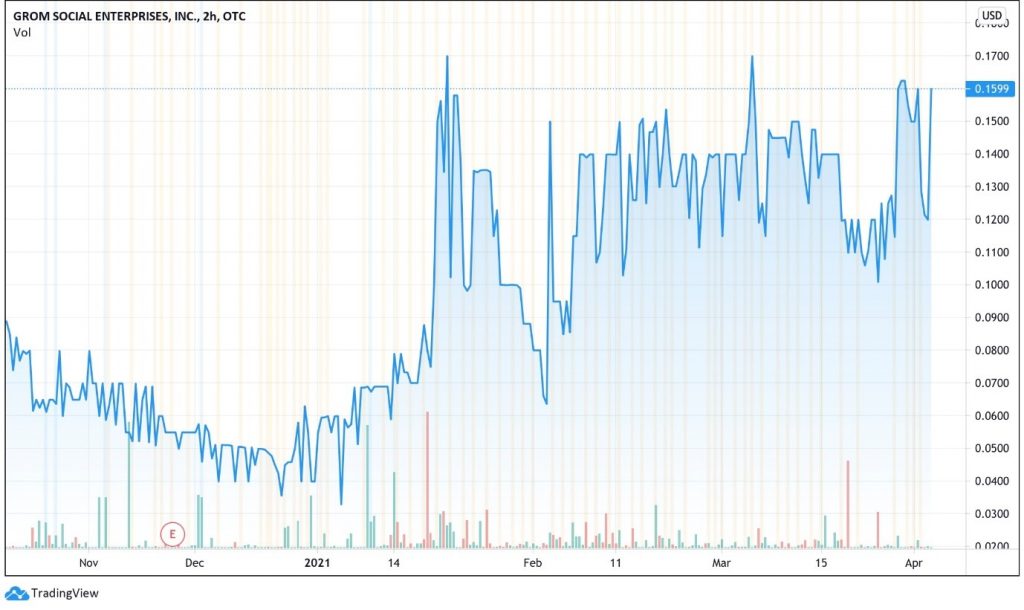 As we can see in the chart above, Grom Social Enterprise's stock has gained strong momentum and has almost doubled in just 6 months despite pandemic-caused setbacks. The company is trading at a price-to-book multiple of 3.2 and enterprise-to-revenue multiple of 5.23 which makes it incredibly undervalued and a potential investment opportunity for microcap investors. The company is strongly positioned to grow its top-line with new projects and inorganic growth opportunities like the most recent Curiosity Ink Media acquisition. As reported by Grand View Research, the global 3D animation market size was valued at $13.75 billion in 2018 and is expected to expand at a CAGR of 11% from 2019 to 2025. Grom is well-positioned to benefit from this growth with its Top Draw Animation producing 3D animation for Technicolor. Overall, we believe that the Grom investment opportunity comes as a breath of fresh air not just for microcap investors but also for people who have invested in stocks like Netflix and Disney but are looking for a new and genuine growth stock within the online entertainment space.
---
Disclaimer
No Positions