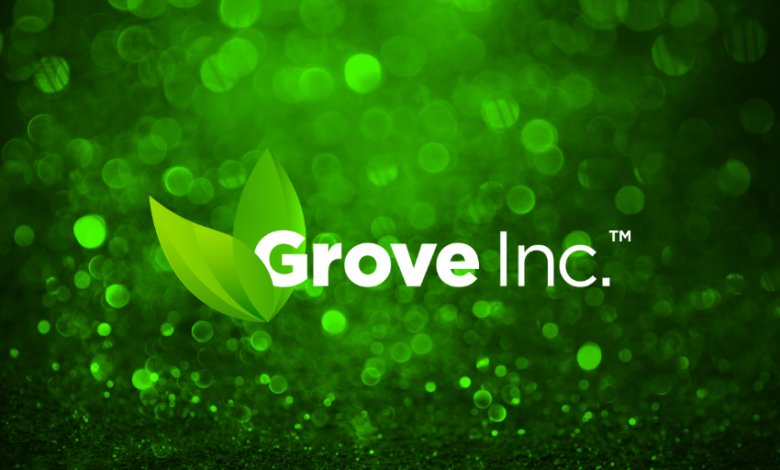 Cannabidiol, commonly known as CBD, is a naturally occurring chemical compound found in cannabis plants (eg: marijuana and hemp). It's one of the two primary active ingredients of cannabis, (the other one being THC-tetrahydrocannabinol) and unlike THC, pure CBD is non-psychoactive , meaning it doesn't have any of the mind-altering effects of THC but rather has been shown to improve people's lives in countless ways.
Known for its healing properties, CBD has been proven to offer some serious antioxidant and anti-inflammatory benefits which can be beneficial in treating skin concerns like inflammation, dryness, and free radical damage. It is these same healing properties that are allowing CBD to be such a diverse and helpful product within so many different industries.
There has been a massive increase in the number of published studies showing the benefits and efficacy of CBD to treat multiple illnesses and improve quality of life. Studies ranging in topics from alleviating anxieties, chronic inflammation and pain, insomnia and even some rare forms of childhood epilepsy are proving to the world that CBD has real world applications and presents the consumer and patients alike with an affordable, highly accessible, and safe product.
In 2019 the hemp market was valued at $5 billion with forecasts showing an expected CAGR of a blistering 34%, reaching a total market value of $36 billion by 2026. Here in 2021, it has become clear that the CBD trend isn't going anywhere and will actually pick up steam as the years go by. Investors who can find winning CBD focused companies today will be able to take full advantage as this young and still growing industry attempts to keep up with the growing demand.
Company Overview
One such company that is well on its way to becoming a leader within the cannabinoid industry is Grove Inc (GRVI). The company through its subsidiaries develops, produces, markets, and sells raw materials, white label products and end consumer merchandise all containing organic CBD. Grove has wasted no time in expanding into multiple sectors with products focused on botanical, beauty care, pet care/foods and more.
Grove developed itself as a leader in production and manufacturing, supporting a growing demand for reputable wholesale and private label products. But that was just the start. Since its IPO, the company has cemented its future in ad tech, first partnering with ALFI, an Ai enterprise SaaS platform powered by computer vision, and then signing an LOI to acquire Interactive Offers, a programmatic ad technology with an SaaS advertising platform that creates a streamlined process for advertisers and publishers.
CEO Allan Marshall commented, "We've made a name for ourselves for our production capabilities, but that was just the beginning. Investments in SaaS and ad tech platforms not only help us generate more revenue, but give us an industry advantage, allowing us to rapidly scale current in-house brands and any others that we look to acquire, including the recent acquisition of Vitamedica."
Grove also operates the largest annual tradeshow related to CBD in the US called the CBD.io Convention and is currently the only manufacturer/producer who actively helps their customers sell through their CBD.io Marketplace, which is an online store allowing their customers to host their products directly on the site. Grove has also set their sights on acquiring new "hyper-growth" companies, which are those who are based in fast growing industries such as health & wellness, plant-based nutrition, and beauty products.
Grove Forms Strong Moat Through Acquiring Nutritional Supplement Company VitaMedica
Grove very recently made major waves in the industry announcing the completion of the acquisition for VitaMedica, a leader in selling supplements focused on surgery, recovery, skincare, beauty and health and wellness. The newly acquired company has been operating for 25 years and has developed their own diverse product line, all of which are science backed and physician formulated. This acquisition opens the door to a massive new market with the CBD cosmetics industry alone estimated to be worth $1.7 billion by 2025.
This acquisition will bolster Groves already strong YOY (year-over-year) growth by gaining a company that has accomplished over $10 million in sales across the last several years and will provide the company with a strong connection to thousands of doctors and over 1 million new consumers, setting the stage for multiple future partnerships of using Grove's expansive product line in the medical and therapeutic space.
Combining the already developed and impressive distribution channels Grove has built with the massive customer base and robust scientific approach for new product creation that VitaMedica has implemented creates not only the ability to facilitate further market penetration but has allowed Grove to develop the competitive advantage that competitors will have an incredibly tough time imitating. This dangerous combination now enables Grove to take what is perhaps one of the most diverse product lines in the industry and distribute it quickly and cheaply. And with the increased volume coming from the new VitaMedica customers Grove will be able to further improve on their already wonderful gross margins.
It would be hard to summarize the potential and opportunity that lies ahead from acquiring VitaMedica better than Allan Marshall, CEO of Grove, who made this statement on the news "Our team at Grove gained a great company with an amazing product line that has generated more than $10 million in sales over the past several years and we believe has the potential for exponential growth from here. We at Grove are most excited about the team members we gained with the addition of Dr. Rahm, Yvette La-Garde and their entire team. I believe the people you get when acquiring a company are of critical importance to the combined company's success. This is a great start to our Fiscal 2022 and I look forward to working with everyone to maximize the opportunity."
Key Takeaway
Not only has Grove been able to develop an extraordinarily diverse product line serving multiple industries, but they have also given customers industry leading prices, quality, and delivery times. Now, with the acquisition of VitaMedica the company has opened the door to a brand-new market and the capability to develop relationships and partnerships that can drive growth at a rate the company hasn't seen before. VitaMedica is also bringing a successful track record of developing new products scientifically proven to be effective for consumers, and with the strong supply network Grove has already established the company will be able to deliver these products to a wider range of customers with costs increasing only marginally. Even before this acquisition Grove has seen strong topline growth with solid margins. The year ended in 2020 the company had revenue of $7.4 million with a gross margin of 34.6%. Furthermore, with the acquisition now completed and immediate access to a large customer base, new partnerships and a business that has seen over $10 million in products sold Grove really is only at the start line of their future potential. Investors today simply can't afford to ignore a company that has positioned themselves so favourably in a market that is locked in for remarkable growth in the coming years.
Disclaimer
This website is a wholly owned subsidiary of Salesparq, LLC, herein referred to as Salesparq, LLC. Our publications are a commercial advertisement and are for general information purposes ONLY. We are engaged in the business of marketing and advertising companies for monetary compensation. We may receive compensation for this article on a PPC basis as an affiliate. Never invest in any stock featured on our site or emails unless you can afford to lose your entire investment. The disclaimer is to be read and fully understood before using our services, joining our site or our email/blog list as well as any social networking platforms we may use.PLEASE NOTE WELL: Salesparq, LLC and its employees are not a Registered Investment Advisor, Broker Dealer or a member of any association for other research providers in any jurisdiction whatsoever.Release of Liability: Through use of this website viewing or using you agree to hold Salesparq, LLC, its operators owners and employees harmless and to completely release them from any and all liability due to any and all loss (monetary or otherwise), damage (monetary or otherwise), or injury (monetary or otherwise) that you may incur. The information contained herein is based on sources which we believe to be reliable but is not guaranteed by us as being accurate and does not purport to be a complete statement or summary of the available data. Salesparq, LLC encourages readers and investors to supplement the information in these reports with independent research and other professional advice. All information on featured companies is provided by the companies profiled, or is available from public sources and Salesparq, LLC makes no representations, warranties or guarantees as to the accuracy or completeness of the disclosure by the profiled companies. None of the materials or advertisements herein constitute offers or solicitations to purchase or sell securities of the companies profiled herein and any decision to invest in any such company or other financial decisions should not be made based upon the information provided herein. Instead Salesparq, LLC strongly urges you conduct a complete and independent investigation of the respective companies and consideration of all pertinent risks. Readers are advised to review SEC periodic reports: Forms 10-Q, 10K, Form 8-K, insider reports, Forms 3, 4, 5 Schedule 13D. Salesparq, LLC is compliant with the Can Spam Act of 2003. Salesparq, LLC does not offer such advice or analysis, and Salesparq, LLC further urges you to consult your own independent tax, business, financial and investment advisors. Investing in micro-cap and growth securities is highly speculative and carries and extremely high degree of risk. It is possible that an investors investment may be lost or impaired due to the speculative nature of the companies profiled. The Private Securities Litigation Reform Act of 1995 provides investors a safe harbor in regard to forward-looking statements. Any statements that express or involve discussions with respect to predictions, expectations, beliefs, plans, projections, objectives, goals, assumptions or future events or performance are not statements of historical fact may be forward looking statements. Forward looking statements are based on expectations, estimates, and projections at the time the statements are made that involve a number of risks and uncertainties which could cause actual results or events to differ materially from those presently anticipated. Forward looking statements in this action may be identified through use of words such as projects, foresee, expects, will, anticipates, estimates, believes, understands, or that by statements indicating certain actions & quote; may, could, or might occur. Understand there is no guarantee past performance will be indicative of future results.In preparing this publication, Salesparq, LLC has relied upon information supplied by its customers, publicly available information and press releases which it believes to be reliable; however, such reliability cannot be guaranteed. Investors should not rely on the information contained in this website. Rather, investors should use the information contained in this website as a starting point for doing additional independent research on the featured companies. Salesparq, LLC has not been compensated for this article. The advertisements in this website are believed to be reliable, however, Salesparq, LLC and its owners, affiliates, subsidiaries, officers, directors, representatives and agents disclaim any liability as to the completeness or accuracy of the information contained in any advertisement and for any omissions of materials facts from such advertisement. Salesparq, LLC is not responsible for any claims made by the companies advertised herein, nor is Salesparq, LLC responsible for any other promotional firm, its program or its structure. Salesparq, LLC is not affiliated with any exchange, electronic quotation system, the Securities Exchange Commission or FINRA.