News
GZ6G Technologies Forms Strategic Partnership with Kansas City Royals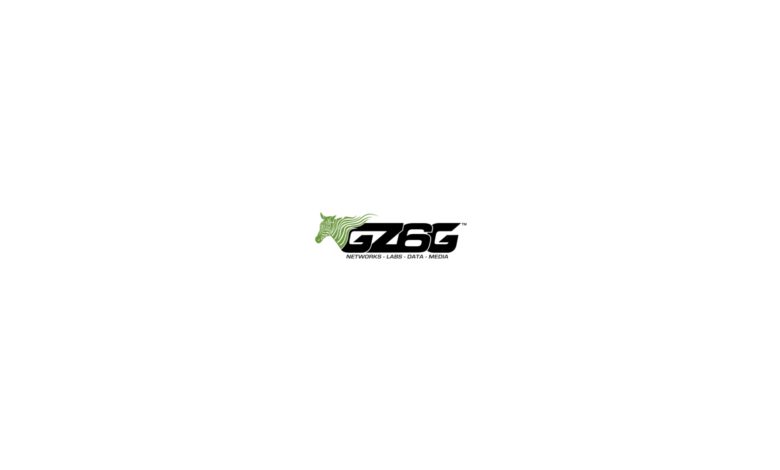 GZ6G Signs Exclusive Deal With Second Major League Baseball Organization
Las Vegas, NV –

(NewMediaWire) – January 31, 2023 – GZ6G Technologies Corp. (OTCQB: GZIC) (Green Zebra) has signed a strategic partnership with the Kansas City Royals that is effective immediately.
As a proud technology partner of the Kansas City Royals, Green Zebra has obtained sponsorship rights, within the venue, across IPTV (internet protocol television) and fans' mobile devices during live games and other events. Using Kauffman Stadium's proprietary Wi-Fi platform, Green Zebra's interface will provide fans with quick and secure Internet access on their mobile device, along with relevant messaging, such as food and merchandise discounts and urgent updates such as stadium or security information across the venue's IPTVs.
"At Kauffman Stadium, we're always looking for innovative ways to provide our fans with the best experience possible," said Alex Schulte, Vice President of Corporate Partnerships for the Kansas City Royals. "We are excited to announce GZ6G as our proud technology partner and are looking forward to collaborating with them to help us make impactful decisions here at the Royals. This partnership will ensure the best Wi-Fi connection for our fans while allowing our organization to reach more people than ever before."
"Our partnership with the Kansas City Royals signals an important start for us and the team," said Coleman Smith, CEO of Green Zebra. "Clearly there are benefits for both parties, but this also opens doors for more MLB teams in addition to the NFL, NHL, NBA, NCAA, and other professional leagues to get in on the ground floor of smart-stadium technology. Over the next several years, this form of marketing will be prevalent in most stadiums and preparing for this now positions sports leagues as industry innovation leaders. It also shows consideration for fans and their experiences. Smart-stadium connectivity means keeping fans engaged and informed with relevant promotions, real-time updates, and urgent information."
Green Zebra's Wi-Fi portal technology integration with the Royals ensures brand partners will receive location-based, in-venue exposure to consumers while satisfying the Royals' desire for increased revenue through sponsorship. Green Zebra and the Royals organization will work hand in hand to manage, operate, and sell sponsorship and advertising assets.
This partnership is just the beginning within the sports industry for GZ6G and Green Zebra, as the organization looks to develop more partnerships in the coming year.
About GZ6G Technologies
GZ6G Technologies provides smart digital technologies through its proprietary platform to offer 5G and Wi-Fi 6 technology applications to large venues, including stadiums and universities, and municipalities nationwide. Through a family of four business units, the Company advises on critical decisions about how best to store, process, and protect data, upgrade facilities and building operations with emerging wireless and IoT applications, and helps to create new revenue streams and profit centers. For more information, visit: www.gz6g.com; Twitter: @greenzebra
About Kansas City Royals Baseball Club
Originally opening as Municipal Stadium in 1969, it was later renamed in 1973 as Kauffman Stadium. The Kansas City Royals debuted in 1969, and since 1985, have played in four World Series. The team encouraged fans to enter a team naming contest and in 1968, a bridge engineer living in the Overland Park suburbs' entry was the winning entry with his "Royals" moniker.  Some of the league's most notable members are George Brett, who spent 21 seasons with the team and earned the title of one of the greatest third basemen in MLB history. As well, Brett Saberhagen represented the Royals from 1984-1991 and was named the World Series MVP in 1985. Amos Otis was named the top four in league history and spent 14 years with the KC Royals.
Safe Harbor Statement:
In addition to historical information, this press release may contain statements that constitute forward-looking statements. Forward-looking statements contained in this press release including, but not limited to, the ability of the partnership with Globe Life Field to inspire other venues to utilize the Company's services, that VenuTrax should provide a considerable number of monetization opportunities, and that the Company's technologies re future-proof, are the intent, belief, or expectations of the Company and members of its management team with respect to the Company's future business operations and the assumptions upon which such statements are based. Prospective investors are cautioned that any such forward-looking statements are not guarantees of future performance, and involve risks and uncertainties, and that actual results may differ materially from those contemplated by such forward-looking statements.
Factors that could cause these differences include, but are not limited to, failure to complete anticipated sales under negotiations, lack of revenue growth, client discontinuances, failure to realize improvements in performance, efficiency and profitability, and adverse development with respect to litigation or increased litigation costs, the operation or performance of the Company's business units or the market price of its common stock. Additional factors that would cause actual results to differ materially from those contemplated within this press release can also be found in filings made with the U.S. Securities and Exchange Commission (SEC) from time to time, available on the SEC's website, www.sec.gov. The Company undertakes no obligation to update any forward-looking statements after the date of this release, except as required by law.
GZ6G Technologies Corp.—
Coleman Smith, CEO
Cole@greenzebra.net
Investor Relations—
View the original release on www.newmediawire.com