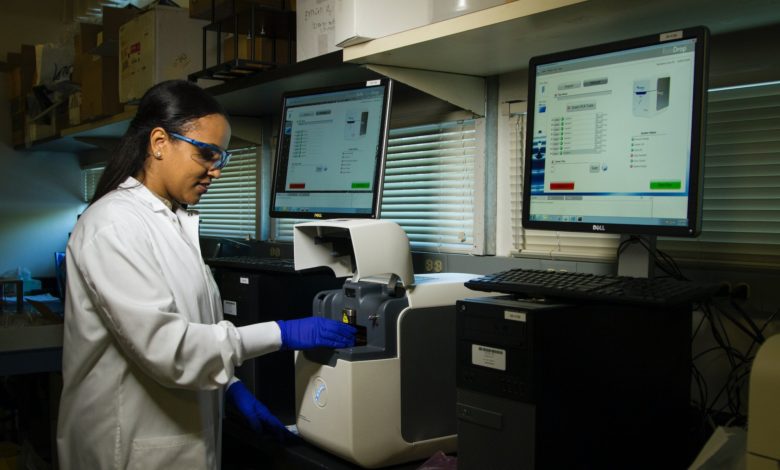 Despite economic concerns, the sell-off in big tech, rising interest rates and a looming recession, healthcare stocks are going strong, showcasing impressive growth and performance. There are several factors behind the strength in the healthcare sector which we will dive into as well as a few small-caps to keep an eye on in the industry highlighting their resilience in the face of challenging economic conditions.
Why Healthcare Stocks are Doing Well
The healthcare sector's solid trajectory can be attributed to a several factors, making it an attractive arena for investors:
1. Aging Population: As the global population ages, naturally does the demand for healthcare services. Older individuals tend to require more medical attention and treatment, leading to increased revenue in the healthcare sector.
2. Prevalence of Chronic Diseases: Chronic diseases such as cancer and heart disease are on the rise worldwide. These conditions require ongoing care and medical interventions, fueling the demand for healthcare services and pharmaceuticals.
3. Technological Advancements: Constant innovation in the healthcare industry is yielding more effective and affordable treatments. Breakthroughs in medical technology, including gene editing and diagnostics, are transforming the way healthcare is administered.
4. Government Support: Governments across the globe are heavily investing in healthcare infrastructure and research. This support amplifies the growth of the healthcare sector and ensures a sustainable future.
What Drives the Growth of Small-Cap Healthcare Stocks?
Small-cap healthcare stocks are currently outshining their larger counterparts due to several key factors:
1. Innovation: Small-cap healthcare companies often focus on developing cutting-edge drugs and technologies. Their nimbleness allows them to adapt quickly to market demands and seize growth opportunities, which can result in higher growth rates.
2. Less Investor Attention: Smaller healthcare stocks are sometimes overlooked by investors in favor of larger, more well-known companies. This relative obscurity can translate into greater upside potential, making them a prime choice for investors.
Small-Cap Healthcare Stocks to Watch
Now, let's take a closer look at some small-cap healthcare companies that are making waves in 2023:
1. Alector Therapeutics (ALEC): Alector is a clinical-stage gene editing company dedicated to developing treatments for neurodegenerative diseases. In 2023, the company's stock has surged by over 100%, primarily driven by promising clinical trial results for its lead drug candidate, AL001. This gene editing therapy holds the potential to revolutionize the treatment of frontotemporal dementia (FTD), a rare and fatal neurodegenerative disease.
2. Veracyte (VCYT): Veracyte is a molecular diagnostics company that specializes in developing tests for cancer and other diseases. In 2023, their stock has seen an impressive 50% increase, primarily due to robust sales growth. The Afirma Thyroid FNA Analysis Test, the company's flagship product, offers a non-invasive way to diagnose thyroid cancer, proving invaluable to the medical community.
3. Ocular Therapeutix (OCUL): Ocular Therapeutix is an ophthalmic biopharmaceutical company is dedicated to developing treatments for eye diseases. In 2023, the company's stock has skyrocketed by over 100% following positive clinical trial results for its lead drug candidate, Dextenza. Dextenza is a sustained-release intracanalicular implant designed to treat glaucoma, addressing a significant unmet medical need in the global healthcare landscape.
In a world where healthcare demands continue to rise, the healthcare sector remains a promising investment opportunity. Small-cap healthcare stocks are emerging as stars in 2023 due to their dedication to innovation and their potential for significant growth. As we've seen with Alector Therapeutics, Veracyte, and Ocular Therapeutix, these companies are tackling some of the most pressing medical challenges of our time, making them essential players in the dynamic world of healthcare stocks. As investors continue to seek out opportunities in this sector, keeping an eye on small-cap healthcare stocks is a wise decision to capitalize on their immense potential for growth