Featured
Healthcare Triangle: An Absolute No-Brainer Healthcare Tech Stock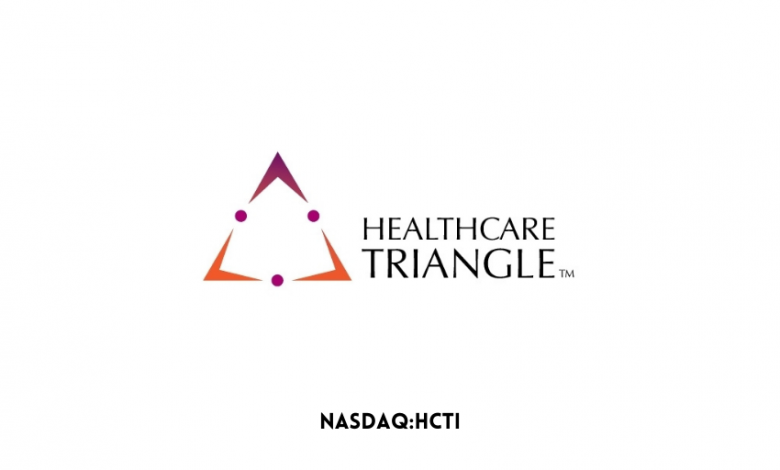 The importance of migration to the cloud and maintaining electronic patient records for smoother data sharing became an absolute necessity over the past year. One of the biggest silver linings associated with the Covid-19 pandemic was the increased penetration of technology in all industries, particularly healthcare and life sciences. This presented an interesting opportunity for several small healthcare-tech companies to innovate and deliver state-of-the-art systems to healthcare providers in order to deliver better outcomes for patients and consumers. With new technologies like cloud computing, advanced data analytics, AI and blockchain making inroads into the healthcare industry, it has become more important than ever for healthcare providers and life sciences organizations to partner with the right vendors who are true industry experts and can help them scale up their digitization efforts quickly. Today, we will take a closer look at one such healthcare-tech firm with a fantastic set of digital transformation solutions – Healthcare Triangle Inc. (NASDAQ:HCTI).
Company Overview
Healthcare Triangle, headquartered in Pleasanton, California, is a leading healthcare information technology firm that seeks to develop innovative industry-transforming solutions in cloud services, data science, and professional as well as managed services for the healthcare and life sciences industries. The company intends to leverage its proprietary technology platforms, extensive industry knowledge, and healthcare domain expertise to provide customers with solutions and services that accelerate their progress toward healthcare improvement. With its core CloudEz, DataEz and readabl.ai platforms, healthcare IT services, and solutions, Healthcare Triangle caters to the needs of pharmaceutical and life sciences companies, healthcare delivery organizations, biotech companies, healthcare insurance companies, and medical device manufacturers to improve data management, develop and innovate analytical insights into the company's operations, and deliver measurable clinical, financial, and operational benefits. They provide a comprehensive suite of solutions, services, and platforms that enable a select group of the world's leading healthcare and pharmaceutical organizations to deliver personalized healthcare as well as precision medicine, advancement in drug discovery, collaborative research, and development, growth as well as efficacy, respond to real-world evidence and fast-track their digital transformation
A Cutting Edge Technology
Healthcare Triangle aims to combine its expertise in the healthcare technology domain, cloud technologies, DevOps and automation, data engineering, AI/ML, Internet of Things (IoT), advanced analytics, security, governance, and compliance to deliver platforms and solutions that help biotech, life sciences, healthcare providers, and payers achieve better results in their complex workflows. Additionally, through innovative solutions provided by their intellectual property platforms, they provide their customers with advanced analytics, data science applications, and data aggregation in a compliant, secure, and cost-effective manner. Their expertise in healthcare allows them to accelerate their clients' progress by expediting their innovation. The readabl.ai medical document automation is a great illustration of the company's high-tech products. This innovative technology can convert faxes, scanned documents, and blocks of text into healthcare information via automated processes, thereby improving patient care and clinical efficiencies while ensuring security and confidentiality. Healthcare Triangle provides a wide range of healthcare IT services, including EHR and software implementation, optimization, community partners expansion, application managed services, cloud transformation/migration and public cloud disaster recovery and backup capabilities. Overall, the company aims to ensure that customers can see measurable improvements in their processes and achieve a better return on investment on their technology by utilizing Healthcare Triangle services, solutions and platforms.
CloudEz & DataEz Offerings
CloudEz platform is a fully managed, secure, and compliant HITRUST Certified cloud foundation Platform-as-a-Service of Healthcare Triangle that is available for the healthcare and life sciences industries. The company offers CloudEz as a fully managed pay-as-you-go service with built-in compliance and security controls that powers cloud for business and innovation, allowing clients to maximize their existing IT expenditures. CloudEz also allows users to manage their cloud infrastructure across private, public, and hybrid cloud providers such as Amazon Web Services, Google Cloud, Microsoft Azure, and so on. Furthermore, customers can use the platform to create automation-centric, IP-driven, cloud-agnostic operations, as well as self-serving cloud infrastructure and service platforms. It is worth highlighting that through CloudEz, Healthcare Triangle intends to serve various healthcare, life sciences, biotech, and pharmaceutical companies. CloudEz leverages an in-house library of infrastructure and software code to provide secure and compliant infrastructure and services. The platform is known to have several security controls featuring cloud security and governance, data security, identity and access management, security information and event management, as well as network application security.
DataEz platform, a fully managed, secure and compliant AI engineering and Analytics Platform-as-a-Service, is Healthcare Triangle's second core offering. It's a cloud-based data analytics and data science platform designed specifically for the data analytics and data science needs of the healthcare and life sciences industries. The company combines industry-leading subject matter expertise, a solid technological infrastructure, large-scale datasets, integration with hunderds of disparate data sources and extensive Open API connectivity. As a result, this platform (together with CloudEz) makes it possible to quickly identify key insights and make a major impact on healthcare quality and costs. It enables healthcare and life sciences companies to consume, analyze, and transform data from a variety of sources in order to get clinical, operational, and financial insights. The best part about these offerings from the point of view of Healthcare Triangle's top-line is that the company is able to sign long-term contracts (average tenure of around 3 years) which ensures a stability of revenues. Its customers can integrate DataEz's capabilities with their own internal capabilities or third-party solutions because of the platform's modular design. It enables Healthcare Triangle's target market to aggregate and analyze data in petabyte volumes, derives sophisticated insights in real-time, makes a meaningful impact, and uses data and information to make informed business strategy and execution decisions.
Final Thoughts
Healthcare Triangle's initial public offering (IPO) included the sale of approximately 3.3 million shares of the company at a price of $4 per share. The best part about Healthcare Triangle is that the company is heavily profitable and showing an excellent growth trajectory with a top-line of $31.3 million for the 2020 fiscal and around $18 million in revenues already generated in the first half of 2021. The company generated an EBIT margin of 8.3% for the previous fiscal and we believe that this number should comfortably go into double-digits once the company achieves scale. Over and above CloudEz and DataEz, Healthcare Triangle also has a strong upside from a robust blockchain infrastructure which it is yet to monetize and also readabl.ai, a revenue stream associated with helping healthcare providers digitize their physical records using artificial intelligence. Overall, it is safe to say that the company is revolutionizing healthcare by developing unique and advanced technology transformation solutions in cloud services, data science, and managed services, based on their considerable experience, skills, and industry knowledge. Its offerings provide significant value in cloud transformation, data management, data analytics, and data science applications that are secure, compliant, and cost-effective which is why we believe that Healthcare Triangle is a highly compelling investment opportunity for our readers at SmallCapsDaily.