Featured
Home Bistro: A Delicious Meal For Investors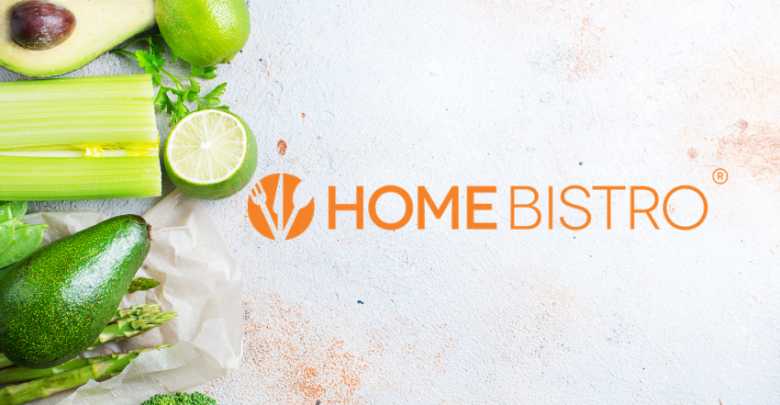 While the markets may have recovered well after the COVID-19 pandemic, the coronavirus definitely left a strong impact on the average American consumer. Ever with vaccinations under way and a strong expected recovery in the worst impacted sectors, there is a strong possibility that some of the changes in consumer behavior that took place during the COVID-19 lockdown are here to stay in the long term. This is why many sectors associated with the work-from-home setup continue to trade at premium valuations whether it includes remote work software solutions like Zoom or even food delivery companies for that matter. It is particularly hard to find emerging stocks at reasonable valuations within such sectors witnessing strong COVID-19 tailwinds. Today we are looking to focus on one such stock within the meal delivery space that appears to have plenty of steam left for growth – Home Bistro (OTCPK:HBIS).
What Does Home Bistro Do?
Home Bistro operates within the meal delivery space. The company works on a B2C model and looks to provide high-quality, gourmet meals to consumers through its www.homebistro.com platform. Its other brands, Prime Chop (www.primechop.co) and Colorado Chop are known to provide top quality meat and seafood to consumers. The company has an exclusive relationship with celebrity Iron Chef Cat Cora which is why its meals are positioned in the premium segment. The company competes with do-it-yourself (DIY) meal kit companies like Blue Apron as well as similar such offerings provided by retail giants like Walmart and Kroger but its core differentiation lies in the fact that its meals are almost ready-to-eat and have a premium positioning. Home Bistro is based in Florida but has a wide distribution network as its meals are delivered in 48 American states.
Key Differentiation For Home Bistro
Home Bistro has a lot going for the company in 2021. Its CEO Zalmi Duchman, is a veteran within the meal delivery space and has a solid history of success. He is working towards positioning Home Bistro as a leader in the premium, high-margin, ready-made, gourmet meals segment and using Iron Chef Cat Cora's offerings for the same. Home Bistro's price points (around $18 to $22) as well as its variety of offerings position it well above the cheap meal delivery companies. The reason Home Bistro can charge a premium is that it looks to offer 100% fresh ingredients in its meals and its customization helps consumers to comfortably adhere to all forms of dietary restrictions such as vegetarian, gluten free, keto, paleo, and so on. It has over 50 meal varieties to choose from and the delivery of frozen foods is carried out using FedEx with a turnaround time of 1-3 days depending on the location. Another good part about its offerings is that given their premium nature, the company does not force customers to lock themselves in using any kind of subscription. The consumer-friendly nature of offerings is certainly expected to benefit the company in the years to come.
A Favorable Macroeconomic Environment
Home Bistro operates in a strong macroeconomic environment that is heavily benefitted by COVID-19 tailwinds. As per the data of Brandessence Market Research and Consulting, the global ready-made meal delivery market is expected to triple in value from $3.74 billion in 2019 to $11.32 billion in 2027, witnessing a staggering annualized growth rate of 17.1%. This growing market pie is up for grabs for Home Bistro as well as meal-kit delivery companies like HelloFresh. The meal-kit domain which includes the delivery of raw ingredients and recipes for customers to prepare and cook on their own, did gain a lot of momentum in the COVID-19 lockdown, largely due to the consumer perception of it being a healthier option. However, with the vaccinations in progress, the trend is expected to go back towards ready-to-eat, pre-portioned meals.
Home Bistro lies within the "heat & eat" space rather than the "cook & eat" space which is why it could witness stronger growth in 2021 with people resuming work and having less time to cook. This is why its growth should outshine that of meal kit delivery services such as the market leader HelloFresh from Germany, Blue Apron, Home Chef by Kroger, Martha Stewart's Marley Spoon, Sunbasket, and Plated. Home Bistro's premium positioning and the brand power associated with Iron Chef Cat Cora should help drive revenues in an otherwise fragmented market with lots of growth potential. The other competition for Home Bistro could be in the form of food delivery companies like DoorDash and Uber Eats who have also capitalized on the delivery needs of consumers during the pandemic. However, with the market pie growing so rapidly given the fact that nearly 17% of the restaurants in the U.S. (approximately 110,000 numbers) have shut, Home Bistro has a lot of space to grow in the market. Another interesting fact is the heavy consolidation taking place in this market. There is M&A activity not just in the meal kit delivery space but also in the general food delivery space. Given this background, there is also a good possibility of strong shareholder upside through Home Bistro getting acquired for a heavy premium.
Final Thoughts
Home Bistro has certainly gained momentum over the past 12 months as its reported revenue was at $1.2 million, well above its performance in the previous 2 years. The company's unit economics are strong and its gross margin was close to 37.7%. Currently, the management is spending heavily on marketing to increase the reach of the brand to consumers and it is only a matter of time before it starts generating a positive operating income.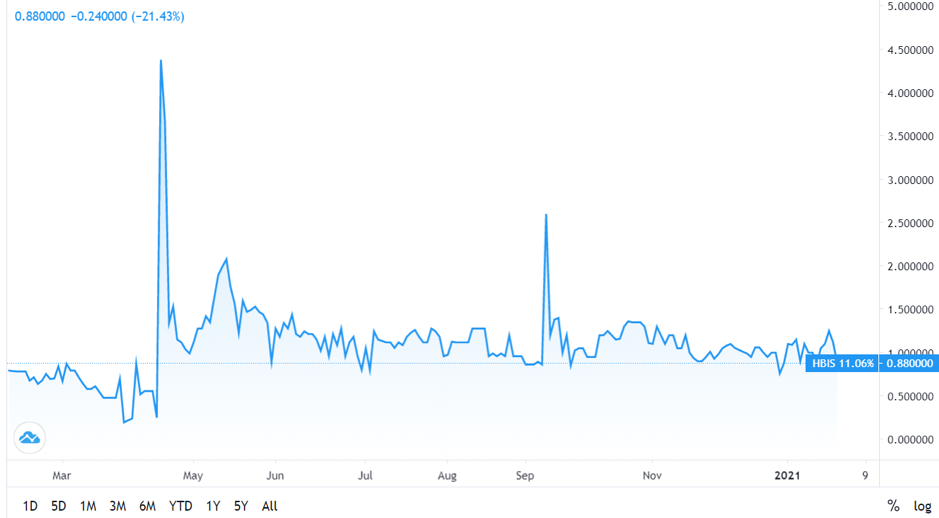 Home Bistro is trading at below $1 per share and its current EV/Revenue ratio is close to 14x which is reasonable for a high-growth industry that it operates in. If the company is able to maintain this multiple, it should easily multiply in value over time as the management continues to push its meal kits across the U.S. The company already witnessed a 289% increase in the number of online orders for its gourmet meals and if this trend continues in 2021, the stock could be a real multi-bagger for investors.
Legal Disclaimer
Except for the historic data introduced herein, issues mentioned in this text comprise forward-looking statements which might be topic to sure dangers and uncertainties that would trigger precise outcomes to differ materially from any future outcomes, efficiency or achievements expressed or implied by such statements. Salesparq, LLC which owns SmallcapsDaily.com will not be registered with any monetary or securities regulatory authority and doesn't present nor claims to present funding recommendation or suggestions to readers of this launch. Salesparq, LLC, which owns SmallcapsDaily.com, could also be compensated for its companies in the type of cash-based compensation for the businesses it writes about. For making particular funding choices, readers ought to search their very own recommendation. Pursuant to an agreement between Tradigital IR and Salesparq, LLC, which owns SmallcapsDaily.com, has been retained for a interval from 2/1/2021 – 2/15/2021 to publicly disseminate details about Home Bistro, Inc., together with on the Website, electronic mail and different media together with online and social media. We have been compensated three thousand five hundred dollars for our services during this period. We own zero shares of Home Bistro, Inc. We don't intend to purchase shares of Home Bistro, Inc. in the open market at any time.

Please read our full disclaimer here: https://smallcapsdaily.com/disclaimer/