Featured
HOTH Therapeutics: The Biotech Company Poised for Their Breakthrough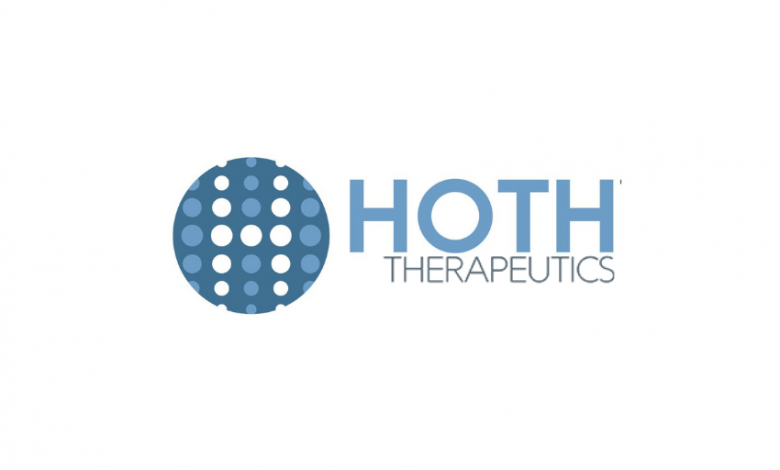 As investors, we are constantly analyzing the potential of both companies and industries to deliver eye popping returns into the future. When COVID-19 hit the world in the early start of 2020, this life changing event showed just how important and innovative the biotech industry can be. These biotech companies took on the gargantuan task of finding a solution to treat this life-threatening disease, and in doing so, demonstrated to the world just how much progress this complex industry has made so far.
Although some investors may have missed out on the companies who were able to develop vaccines for this pandemic, the biotech space is still in its infancy of its growth story. In 2020 the biotech space was valued at approximately $497 billion, and is expected to grow at a CAGR of 9.4% between now and 2027. The industry continues to show ongoing innovative developments that is leading many unknown biotech companies to have a strong pipeline of life changing treatments currently in clinical and pre-clinical phases.
With strong industry growth forecasted and consistent technological advancements, the biotech industry should be on the top of every investors industry watchlist. However, in a very crowded space it can be difficult to decipher the companies nearing dead ends, and those on the cusp of a biotech breakthrough. Hoth Therapeutics (HOTH) is a young and dynamic biotech company that is showing incredible promise in both treating a wide array of overlooked illnesses for patients and an exciting investment opportunity for many.
Company Profile
Founded in 2017, Hoth Therapeutics (HOTH) is a clinical stage biopharmaceutical company focusing on developing next generation therapies and treatments for currently unmet medical needs. Their mission statement is to not only find viable solutions for patient's illnesses, but to also find treatment options that don't make patients sicker than their disease (in other words, Hoth believes treatment options should not leave patients with debilitating side effects). The company focuses on finding treatments for rare diseases, chronic illnesses and other ailments that have been largely overlooked from the rest of the biotech sector.
Hoth Therapeutics accomplishes their mission statement by focusing on overlooked drugs that show promise to improve treatments and solve significant unmet patient needs. The company currently has 2 active clinical programs, a deep pipeline of pre-clinical development programs and the ability to treat illnesses and diseases in multiple large addressable markets.
BioLexa Treatment Option Successfully Finishes Phase 2 Trial
The company currently has 2 active clinical programs that are showing great promise. The first is BioLexa Lotion which is used to treat mild to moderate Atopic Dermatitis (otherwise known as eczema). Atopic Dermatitis is a common, chronic, relapsing, and inflammatory skin disease that affects both children and adults. The market to treat this affliction is on the rise, with forecasts estimating the market to treat Atopic Dermatitis to be worth $18.7 billion by 2027.
Hoth Therapeutics clinical stage treatment consists of a novel mixture of two previously approved compounds that targets the underlying Staphylococcus aureus infection. The first compound prevents biofilm formation, which guards against the underlying infection, allowing the second compound (which is the antibiotic) to more effectively treat the underlying infection.
On December 9 of 2020, the company received approval to conduct their phase 1b clinical trial which consisted of a randomized, double-blind, vehicle controlled, sequential group study to determine the safety, tolerability, pharmacokinetics and efficacy of twice daily application of topical BioLexa in adult healthy subjects and patients with mild to moderate atopic dermatitis. On September 8 of this year the company released the very positive results from this study, showing the combination of gentamicin and Ca-DTPA, is a more effective treatment option then either on their own, and that no adverse effects were shown from participants. With the positive results Hoth Therapeutics will continue testing with cohort 2 to further prove the efficacy of this treatment option.
HT-001 Shows Promise in Treating Illnesses from Cancer Patients
The companies second clinical program HT-001 is a topical treatment option for patients with mild to moderate rash and skin disorders associated with treatments of tyrosine kinase inhibitor/epidermal growth factor receptor (EGFR) inhibitor therapy. EGFR inhibitors are used as treatment for certain types of cancers (such as pancreatic, breast, and colon cancer). This treatment method however can lead to patients developing skin toxicities that can lead to interruptions in treatments. HT-001 is designed to treat these EGFR induced skin disorders to allow cancer patients to achieve the best possible outcomes from their EGFR therapy. The market to treat EGFR skin disorders was valued at $82 million in 2018, and is projected to reach $391 million by the end of 2030, which should leave plenty of further growth for Hoth Therapeutics to capitalize on. The company's latest trial, which was a 12-week randomized, placebo controlled, phase 2a study showed the topical application of HT-001 significantly reduces erlotinib-induced cutaneous toxicities (a 71% reduction when compared to the control group).
Both BioLexa and HT-001 are geared towards treating patients that currently don't have a viable treatment option or who's current treatment option is not fulfilling their needs adequately. And with a large addressable market and positive results from recent studies Hoth Therapeutics is priming itself for massive growth as they continue to prove the robust efficacy of their treatment options.
Hoth Therapeutics Shows Off Robust Pipeline of Pre-Clinical Treatment Candidates
The company's prospects don't stop at just two treatment options, Hoth Therapeutics has an industry leading pipeline with 4 late-stage and 5 early-stage pre-clinical programs treating everything from Acne, Asthma, Allergic Inflammation, Cutaneous Lupus Erythematosus, Inflammatory Bowel Diseases (IBD), Pneumonia, Alzheimer's Disease, Mast-Cell Neoplasms and COVID-19.
This robust pipeline of treatment candidates is allowing the company to pursue the most promising candidates first and offers a level of diversity and flexibility that is usually not seen in the biotech space. This also allows Hoth Therapeutics to combat any setbacks from one individual treatment candidate, if one treatment option fails the company can quickly shift their attention and resources to the more promising candidates.
Key Takeaway
Hoth Therapeutics has a product pipeline that when combined will serve multibillion-dollar market opportunities. Both of their current clinical stage products have shown promising results thus far, with further clinical studies currently underway. The company has a diverse and promising pipeline of pre-clinical treatment candidates that will offer a great portfolio of intellectual property for the future and allow the company to continue to expand into new markets. With a current market cap of only $26.98 million and enough cash on hand to fund all current clinical and pre-clinical studies, one can see the steep discount the company is currently trading at. Altogether, Hoth Therapeutics is clearly on track to becoming the diamond in the rough amongst the very crowded biotech industry and in the process, has earned a top spot on investors watchlists.
Disclaimer
This website is a wholly owned subsidiary of Salesparq, LLC, herein referred to as Salesparq, LLC. Our publications are a commercial advertisement and are for general information purposes ONLY. We are engaged in the business of marketing and advertising companies for monetary compensation. We may receive compensation for this article on a PPC basis as an affiliate. Never invest in any stock featured on our site or emails unless you can afford to lose your entire investment. The disclaimer is to be read and fully understood before using our services, joining our site or our email/blog list as well as any social networking platforms we may use.PLEASE NOTE WELL: Salesparq, LLC and its employees are not a Registered Investment Advisor, Broker Dealer or a member of any association for other research providers in any jurisdiction whatsoever.Release of Liability: Through use of this website viewing or using you agree to hold Salesparq, LLC, its operators owners and employees harmless and to completely release them from any and all liability due to any and all loss (monetary or otherwise), damage (monetary or otherwise), or injury (monetary or otherwise) that you may incur. The information contained herein is based on sources which we believe to be reliable but is not guaranteed by us as being accurate and does not purport to be a complete statement or summary of the available data. Salesparq, LLC encourages readers and investors to supplement the information in these reports with independent research and other professional advice. All information on featured companies is provided by the companies profiled, or is available from public sources and Salesparq, LLC makes no representations, warranties or guarantees as to the accuracy or completeness of the disclosure by the profiled companies. None of the materials or advertisements herein constitute offers or solicitations to purchase or sell securities of the companies profiled herein and any decision to invest in any such company or other financial decisions should not be made based upon the information provided herein. Instead Salesparq, LLC strongly urges you conduct a complete and independent investigation of the respective companies and consideration of all pertinent risks. Readers are advised to review SEC periodic reports: Forms 10-Q, 10K, Form 8-K, insider reports, Forms 3, 4, 5 Schedule 13D. Salesparq, LLC is compliant with the Can Spam Act of 2003. Salesparq, LLC does not offer such advice or analysis, and Salesparq, LLC further urges you to consult your own independent tax, business, financial and investment advisors. Investing in micro-cap and growth securities is highly speculative and carries and extremely high degree of risk. It is possible that an investors investment may be lost or impaired due to the speculative nature of the companies profiled. The Private Securities Litigation Reform Act of 1995 provides investors a safe harbor in regard to forward-looking statements. Any statements that express or involve discussions with respect to predictions, expectations, beliefs, plans, projections, objectives, goals, assumptions or future events or performance are not statements of historical fact may be forward looking statements. Forward looking statements are based on expectations, estimates, and projections at the time the statements are made that involve a number of risks and uncertainties which could cause actual results or events to differ materially from those presently anticipated. Forward looking statements in this action may be identified through use of words such as projects, foresee, expects, will, anticipates, estimates, believes, understands, or that by statements indicating certain actions & quote; may, could, or might occur. Understand there is no guarantee past performance will be indicative of future results.In preparing this publication, Salesparq, LLC has relied upon information supplied by its customers, publicly available information and press releases which it believes to be reliable; however, such reliability cannot be guaranteed. Investors should not rely on the information contained in this website. Rather, investors should use the information contained in this website as a starting point for doing additional independent research on the featured companies. Salesparq, LLC has not been compensated for this article. The advertisements in this website are believed to be reliable, however, Salesparq, LLC and its owners, affiliates, subsidiaries, officers, directors, representatives and agents disclaim any liability as to the completeness or accuracy of the information contained in any advertisement and for any omissions of materials facts from such advertisement. Salesparq, LLC is not responsible for any claims made by the companies advertised herein, nor is Salesparq, LLC responsible for any other promotional firm, its program or its structure. Salesparq, LLC is not affiliated with any exchange, electronic quotation system, the Securities Exchange Commission or FINRA.