Featured
Infobird: A Rare, Undervalued, Profitable SaaS Gem Forecasting 50% Revenue Growth for 2021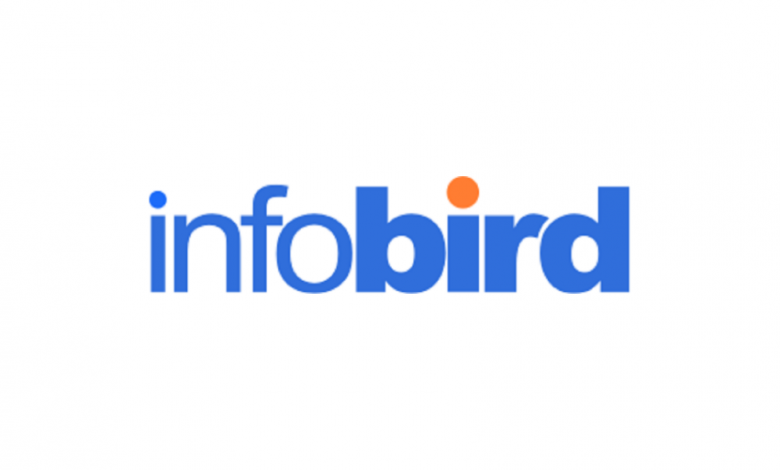 Cloud computing as a domain is known to command the highest valuation in today's times. It is very difficult to find stocks with cloud-oriented business models especially within the software-as-a-service (SaaS) space that are available for a reasonable price. Our small cap pick for the day is a cloud player that was recently listed in April 2021 and happens to be trading at a very cheap valuation, even below its IPO price – Infobird Co., Ltd (NASDAQ: IFBD). The Chinese company completed its IPO in April of this year, and has gone on to win 2 major clients in the footwear and beauty cosmetics retail markets as it diversifies from its roots as a SaaS provider to the financial industry. This diversification strategy coupled with the opportunity to acquire other synergistic SaaS companies is far from being factored into its current valuation. This strategy, together with the expectation from the Company that revenues for fiscal 2021, ending December 31st, 2021, will be between $22 million and $25 million, an expected growth rate of more than 50% is why the company looks to be a very compelling investment proposition.
Company Overview
Infobird Co., Ltd, headquartered in Beijing, China is a well-known software-as-a-service (SaaS) provider of artificial intelligence (AI) enabled customer engagement solutions in the Chinese market. Founded in 2001, the company started off within the call centre domain and gradually grew to become a full-fledged tech solutions provider for customized customer engagement management through its cloud-based services, such as SaaS, and business process outsourcing services. It also offers a strong cloud-based sales force management software solution which helps enterprise clients carry out the inspection, monitoring, and benchmarking of sales employees and agents to improve productivity. The initial focus of Infobird was the financial services industry but it has gradually expanded to other sectors like education, public services, healthcare, and consumer goods.
Recently, Infobird issued two press releases announcing that it was awarded two new client assignments with large and well-known customers in the retail industry, a clear signal that the company is successfully executing its strategy of entering this new large and growing industry sector.
The SaSa Cosmetics Deal
Infobird had a relatively slow 2020, undoubtably negatively impacted by the Pandemic, but has started off with 2021 on a very positive note. In its press release from last week, the management announced that it had entered into an agreement with SaSa Cosmetics (China) Co., Ltd., to provide a wide array of services in the marketing and customer service domains. It is worth highlighting that SaSa is a large beauty retail chain in China with over 300 physical retail stores and counters spread across Asia and the ability to offer nearly 1,000 brands. With increased footfalls in SaSa outlets, the company needs to provide an improved customer experience and better efficiency at store level. For this purpose, Infobird's software solutions are expected to upgrade the store management and operations and also help the company's sales staff work more efficiently and productively. Notably, this was Infobird's first big transaction within the consumer retail space in 2021 and is expected to pave the way for many more such deals in the future.
A Breakthrough in China's Shoe Manufacturing Sector
The Infobird management announced a tie-up with Zu Li Jian, a leading shoe company in China catering to the large market of the elderly and geriatric population. Infobird's digital customer engagement solutions are now going to be used by Zu Li Jian in order to support customer service improvements as well as help the management with better decision making. Zu Li Jian is growing its business rapidly and is catering to an addressable market of more than 260 million people in China aged over 60 years and looking for high-quality footwear to promote a healthy lifestyle. In its quest for growth, the company requires a reliable technology partner like Infobird that can help ensure a seamless digital transformation particularly in the customer support aspect and help upgrade the overall customer experience for its clients. This is Infobird's second major deal within the consumer goods space in 2021 and it is growing its clientele at a rapid pace which is a major green light for prospective investors.
Final thoughts
As we can see in the above chart, Infobird had a stellar listing. Its IPO was priced at $4 per share and the stock was listed around $7 but the company's share price has not really recovered from the initial sell-off that took place. One possible factor influencing the sell-off was the fact that the company's revenues fell by about 20% in 2020 given the impact of the Covid-19 and probably customer delays in implementation. However, with these 2 major deals announced by the management within a span of 10 days, the message is crystal clear – Infobird is aiming for the sky and is not expected to slow down its growth initiatives. The company is currently trading at a price-to-sales multiple of around 6.7x which is among the lowest in the SaaS industry and the cloud-based service providers and this is after taking into account the tapered down, Covid-affected revenues of 2020. The valuation is even lower if we assume the pre-Covid levels which the company should comfortably reach in 2021. To conclude, we believe that Infobird looks like a wonderfully undervalued, profitable SaaS stock and should ideally be grabbed by tech investors while it is cheap.
Disclaimer
No Positions.