Featured
Infobird: The Cloud-based Small Cap Preparing to Take Flight in the New Year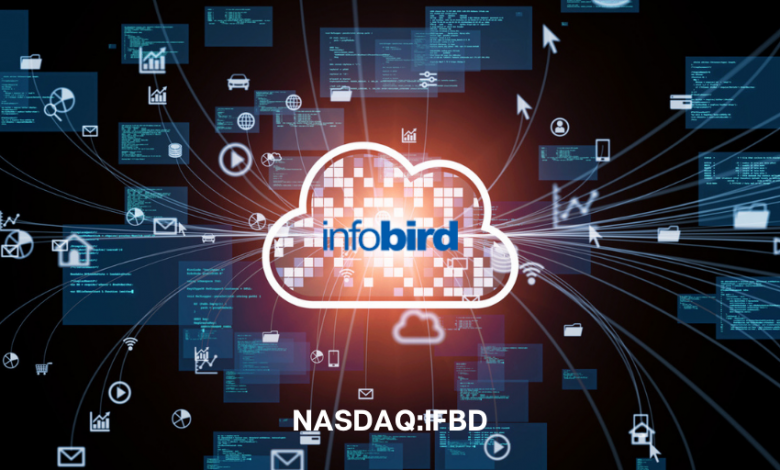 Since we last covered Infobird (IFBD) months ago a lot has changed. Small caps in general have come under pressure as inflation rates continue to set new 40-year records and anticipation of the fed raising interest rates gains speed. As well, the Russian Ukrainian situation continues to develop with little progress being made on the diplomatic side and the possibility of military action looking much more likely.
All this has led to what some are calling a market correction, as the NASDAQ has receded close to 10%. Smaller cap growth stocks have retreated much more than this however, with many 50-70% off their 52-week highs. Trading days seem to be filled with volatility as investors are constantly attempting to value a market that has many different layers.
As all this has been unfolding, Infobird, which is a SaaS provider of artificial intelligence enabled customer engagement solutions, has quietly been expanding their service offering, closing acquisitions, and substantially growing their customer base. The company has wasted no time to continue on their growth path and is currently trading well below their all-time high.
Recent market pressures have shifted investors attitudes towards a more risk-off stance. Company fundamentals and business execution are important now more than ever, and the companies who can further prove their technology and market offering are superior to others will come out of this turmoil on top. Infobird is showing they are one of these companies.
Infobird and Rising EV Player HYCAN Create Partnership for Digital Marketing Campaign
Founded in 2018, HYCAN is a NEV (New Energy Vehicle) manufacturer, which is devoted to implementing cutting-edge technology to create "intelligent" electric powered vehicles. Infobird recently announced that they would be partnering with HYCAN to further their digital marketing campaigns.
Infobird will increase HYCAN's ability to market their intelligent vehicles accurately and effectively to their target audience. HYCAN has started to bring their conceptual designs to manufacturing and has chosen Infobird to accelerate their market growth through multiple digital marketing campaigns to stand out in the increasingly competitive NEPV market in China.
This cooperation marks the start of a relationship with near limitless potential. McKinsey's China Auto Consumer Insights 2021 report showed New Energy Passenger Vehicle (NEPV) market grew by 22% in 2020 and is expected to continue growing at a double-digit pace.
The market for intelligent EV's is becoming more competitive and companies are finding it harder to gain the attention of consumers. Infobird's solutions aim to empower HYCAN to increase competitiveness and diversify their marketing campaigns. The EV company is proving to be a major player in the growing industry and as this cooperation deepens, Infobird has the potential to engage with Hycan on additional digital marketing services in the future as it continues to grow.
Infobird Enters Contract to Supply Digital Banking Solution
Changchun Rural Commercial Bank is a regional bank with 72 branches that focuses on serving small and medium sized enterprises. The company, looking to modernize their operations and improve on their customer service capabilities, has turned to Infobird to help them leverage new technology into existing systems.
Infobird will support the bank through implementation of a multi-service channel call center, putting different forms of media including SMS, web, APP, and WeChat into one platform. This will allow the bank to eliminate inefficiencies created by operating multiple different communication platforms and enable them to share data between departments effortlessly.
As well, Infobird will apply their intelligent technology to redesign the banks customer service center, reducing the manpower needed and improve internal efficiencies and overall service. More specifically, the new customer service center will use AI-powered chatbots and automated work orders to streamline procedures and allow managers to view the health of operations quickly.
These upgrades to Changchun Rural Commercial Bank's system will allow it to increase customer service efficiencies, increase customer satisfaction and drive improved business outcome. As well, this contract leaves room for further partnership with Changchun Rural Commercial Bank as well as other rural commercial banks in China as Infobird's suite of products stretches much further than what they are currently implementing.
Infobird Closes on Qishuo Acquisition
Not only has Infobird grown their customer base in different industries, but they have also expanded their service offerings through closing a 51% equity interest in Qishuo, the provider of consumer product and retail store digitalization solutions. Qishuo's main product called "Retail Rubik's Cube" enables users to better understand and improve digital operations and store performance.
This acquisition marks a notable move for Infobird, as they continue to expand their product offerings and further diversify in the industries they are able to serve. China's retail and consumer product industry is one of the largest in the world and provides Infobird with a major avenue for further growth.
Qishuo is dedicated to allowing digital store owners a way to find efficiencies and quickly scale their business, and together with the other service offerings of Infobird, the company has the capability to provide omnichannel, online and offline, customer engagement for clients and can create a great cross-selling and up-selling opportunity for themselves in an industry that they have yet to penetrate.
Key Takeaway
2021 has proven to be a monumental year for Infobird as they transitioned from customized cloud-based services to standardized ones. With this transition well underway, we believe the company can accelerate growth much faster and significantly enhance its presence in the market.
Infobird continues to grow their customer base in a wide variety of different industries, showing the diversity and flexibility of their cloud-based products. In addition, through pursuing strategic acquisitions the company has significantly expanded their service offerings and is creating a strong network effect for their customers.
As we enter 2022, many have a pessimistic outlook on the health of financial markets as multiple dynamics continue to develop. As such, it becomes extremely important to invest in companies with solid business prospects and continued proof of successful execution. Infobird is continuing to grow their customer base with promising and fast-growing companies, providing them the opportunity to support these companies as they continue to succeed. Plus, Infobird has expanded their product offering and opened doors to serve customers in new industries.
In short, Infobird has certainly been busy in the past 6 months and despite overall market struggles should continue to see strong tailwinds as they head into 2022.
---
Legal Disclaimer
No Positions. Full disclaimer found here.
Disclaimer
This website is a wholly owned subsidiary of Salesparq, LLC, herein referred to as Salesparq, LLC. Our publications are a commercial advertisement and are for general information purposes ONLY. We are engaged in the business of marketing and advertising companies for monetary compensation. We may receive compensation for this article on a PPC basis as an affiliate. Never invest in any stock featured on our site or emails unless you can afford to lose your entire investment. The disclaimer is to be read and fully understood before using our services, joining our site or our email/blog list as well as any social networking platforms we may use.PLEASE NOTE WELL: Salesparq, LLC and its employees are not a Registered Investment Advisor, Broker Dealer or a member of any association for other research providers in any jurisdiction whatsoever.Release of Liability: Through use of this website viewing or using you agree to hold Salesparq, LLC, its operators owners and employees harmless and to completely release them from any and all liability due to any and all loss (monetary or otherwise), damage (monetary or otherwise), or injury (monetary or otherwise) that you may incur. The information contained herein is based on sources which we believe to be reliable but is not guaranteed by us as being accurate and does not purport to be a complete statement or summary of the available data. Salesparq, LLC encourages readers and investors to supplement the information in these reports with independent research and other professional advice. All information on featured companies is provided by the companies profiled, or is available from public sources and Salesparq, LLC makes no representations, warranties or guarantees as to the accuracy or completeness of the disclosure by the profiled companies. None of the materials or advertisements herein constitute offers or solicitations to purchase or sell securities of the companies profiled herein and any decision to invest in any such company or other financial decisions should not be made based upon the information provided herein. Instead Salesparq, LLC strongly urges you conduct a complete and independent investigation of the respective companies and consideration of all pertinent risks. Readers are advised to review SEC periodic reports: Forms 10-Q, 10K, Form 8-K, insider reports, Forms 3, 4, 5 Schedule 13D. Salesparq, LLC is compliant with the Can Spam Act of 2003. Salesparq, LLC does not offer such advice or analysis, and Salesparq, LLC further urges you to consult your own independent tax, business, financial and investment advisors. Investing in micro-cap and growth securities is highly speculative and carries and extremely high degree of risk. It is possible that an investors investment may be lost or impaired due to the speculative nature of the companies profiled. The Private Securities Litigation Reform Act of 1995 provides investors a safe harbor in regard to forward-looking statements. Any statements that express or involve discussions with respect to predictions, expectations, beliefs, plans, projections, objectives, goals, assumptions or future events or performance are not statements of historical fact may be forward looking statements. Forward looking statements are based on expectations, estimates, and projections at the time the statements are made that involve a number of risks and uncertainties which could cause actual results or events to differ materially from those presently anticipated. Forward looking statements in this action may be identified through use of words such as projects, foresee, expects, will, anticipates, estimates, believes, understands, or that by statements indicating certain actions & quote; may, could, or might occur. Understand there is no guarantee past performance will be indicative of future results.In preparing this publication, Salesparq, LLC has relied upon information supplied by its customers, publicly available information and press releases which it believes to be reliable; however, such reliability cannot be guaranteed. Investors should not rely on the information contained in this website. Rather, investors should use the information contained in this website as a starting point for doing additional independent research on the featured companies. Salesparq, LLC has not been compensated for this article. The advertisements in this website are believed to be reliable, however, Salesparq, LLC and its owners, affiliates, subsidiaries, officers, directors, representatives and agents disclaim any liability as to the completeness or accuracy of the information contained in any advertisement and for any omissions of materials facts from such advertisement. Salesparq, LLC is not responsible for any claims made by the companies advertised herein, nor is Salesparq, LLC responsible for any other promotional firm, its program or its structure. Salesparq, LLC is not affiliated with any exchange, electronic quotation system, the Securities Exchange Commission or FINRA.