Featured
InnovaQor, Inc.: Cutting-Edge Innovations In Healthcare Technology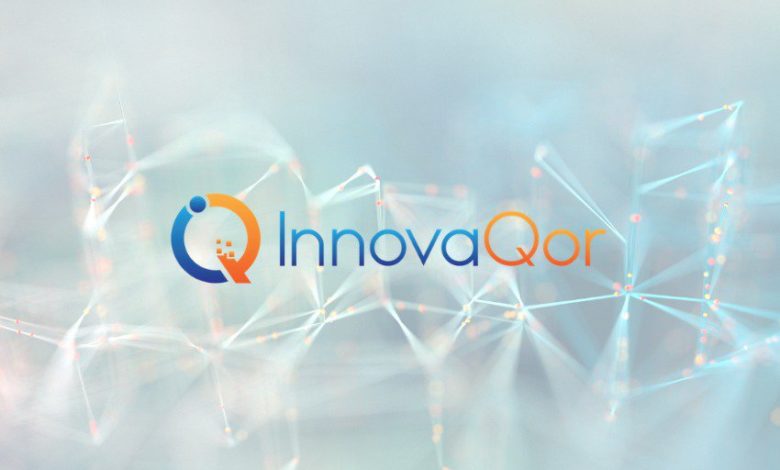 Healthcare services is an often-overlooked domain that has been rapidly expanding in recent times given the rising healthcare costs, increased IT spending, and modifications and advancements in network connectivity and infrastructure. There are a few interesting companies within this domain, particularly within the sub-domain of EHR (electronic health records) software solutions that are witnessing excellent growth and have immense future potential but are trading at ridiculously low valuations. Our small-cap pick for the day is one such player which is primarily an EHR solutions provider to the fast-growing behavioral health domain – InnovaQor, Inc. (OTCPK:VMCS). Apart from EHR, the company has a wide range of compelling offerings including plans to create a social media platform that could change the face of hiring within the healthcare industry. Let us have a closer look and evaluate its worthiness as an investment opportunity.
What Does InnovaQor Do?
InnovaQor Inc is an emerging company in the healthcare IT industry and offers a wide range of information technology services and solutions to healthcare and laboratory clients in the U.S. Its primary products and services include Medical Mime, an electronic health record and patient management tool; M2Pro, a custom-built, cloud-based, electronic health tracking device for ambulatory physician practices; ClinLab, a turnkey client or server lab data system for mid-range clinical laboratories; Qira, a healthcare business analytics tool; and MedTuning, which provides clinical decision support for physicians and patient-specific drug treatment. The company also provides IT-managed services, software integrations, development, and virtual chief information officer packages. In addition, it offers substantial medical support services to businesses, drug and alcohol rehab centers, small-town hospitals, and doctor's offices. It is headquartered in West Palm Beach, Florida.
The Medical Mime Offering
Medical Mime, one of InnovaQor's key products, offers best-in-class patient lifecycle management for behavioral health/ substance abuse treatment facilities with its powerful yet efficient EMR (electronic medical records) software. InnovaQor has invested $20 million to develop this class-leading Software and it shows. Medical Mime seamlessly integrates into a user's everyday routine, from pre-admission to billing and post-admission care. C-Suite and executive users may identify gaps immediately, monitor operational effectiveness, and make wise decisions regarding the general state of the business. Users of this software can oversee a patient's care throughout their lifespan, making it possible to review the most recent data on each patient. Without too many clicks through and windows, it can change the level of attention. Users can further access the facility's preloaded basic forms to update or maintain documentation and care level. The system allows users to check the missing documents or signatures, diagnosis, suggested actions, etc., and provides automated warnings to ensure patient care punctuality. Additionally, users of Medical Mime can monitor patients' vital signs and track their development over time to determine the effectiveness of their treatment. The software includes the COWs (Clinical Opiate Withdrawal Scale) and CIWA (Clinical Institute Withdrawal Assessment of Alcohol Scale) to automatically assess the intensity of withdrawal and to recognize trends. Their simple calendars for group or solo sessions take the effort out of group scheduling, allowing users to easily plan, hold, and record their sessions in one place. It also lets users rapidly observe chat subjects and identify different appointment types by color coding. Also, users can access the relevant patient forms and papers while courses are in session, saving a lot of time.
HTS Offerings
InnovaQor's specialized IT services for healthcare institutions include Healthcare Technology Solutions, or HTS, which support customers' business activities in the healthcare industry. The company offers two types of HTS services – HTS vCIO and HTS Qira. HTS vCIO, or Virtual Chief Information Officer services. The HTS vCIO primarily provides healthcare facilities with one-stop, specialized IT services, enhancing business operations and encouraging sustainable growth. Infrastructure management is at the core of their offerings. With the aid of HTS' vCIO services, businesses may access best-in-class managed IT and cloud solutions without the headaches of managing an internal workforce. If companies have a comprehensive, up-to-date picture of their hardware and software assets, they can deploy resources for IT infrastructure quickly. Besides, vCIO makes it possible to estimate asset obsolescence and purchase software licenses, hardware and software updates, and upgrades for future requirements. The solution also integrates a number of technologies to offer a high degree of business continuity. It aims to simplify users' IT management duties and turn the relationship from a transactional commercial transaction into a partnership. They further offer comprehensive HIPAA certification and training for key staff. HTS vCIO assists companies in analyzing and managing IT risks helping them identify and address IT infrastructure problems. Nevertheless, businesses are a prime target for cyber security breaches due to their abundance of important invoicing and medical data. HTS vCIO evaluates security profiles and systems and provides the best security guidance to protect customer and business data.
On the other hand, InnovaQor's second offering HTS Qira analytics, links data from several departments to improve reporting, services, and financial health. Complex information becomes relevant to end users of all skill levels because of Qira's engaging, easy-to-read visual displays. Standard reports are more analytically capable due to their formats and strong data-slicing processes. In addition, Qira offers easy drill-through from high-level summaries to line-item granularity. The purpose-built dashboards from Qira were carefully considered and chosen as they were created for daily use in the healthcare business. This technology also enables users to connect utilizing various platforms on any web-connected device from anywhere. Furthermore, Qira utilizes Microsoft's PowerBI platform to travel with users and make user data accessible wherever they are. Therefore, it is a beneficial tool for the healthcare sector.
Collaboration Platform For Physicians
InnovaQor is looking towards the future of medicine and has begun developing a global collaboration platform for Physicians, building a networking, knowledge-sharing, and hiring mechanism similar to LinkedIn. Although there are about 15 million doctors worldwide, World Health Organization estimates a global shortage of 4.3 million doctors, nurses, and other healthcare workers. This scarcity affects many wealthy economies, which opens doors for platforms that help healthcare institutions search for employees and physicians looking to relocate. Through this platform, InnovaQor will focus largely on physician groups, facilities, and associations seeking advocacy through the bigger governing bodies at a member-exclusive discount. The core software will utilize the freemium business model and require a monthly subscription. As LinkedIn has demonstrated, there is a need for more access, information, and connectivity, all of which come with a monthly premium access charge. LinkedIn's statistics also demonstrate that individuals are willing to pay $30 while businesses are willing to pay $60 for these services. Therefore, InnovaQor can undoubtedly generate significant revenues from its market. On the other hand, its Talent Search Subscription program is projected to disrupt the market by applying AI for pairing based on user profile optimization. It is worth highlighting that today, job market giants like Monster and Indeed are replaced by LinkedIn's Talent Solutions function, which accounts for nearly two-thirds of LinkedIn's revenues. LinkedIn charges around $2400 annually for the "Lite" version and around $9,000 for the full Enterprise edition. Healthcare professionals should be willing to pay extra because InnovaQor uses an industry-specific business model, just like premium membership. The management further believes that significant pharmaceutical companies will find the platform appealing for advertising to interested industry audiences. Thus, InnovaQor may end up making this new platform a strong revenue earner for the company.
Key Takeaways

As we can see from the above chart, InnovaQor's stock is priced cheaply at $0.004. With its wide range of solutions, the company is a part of an extensive healthcare IT market, which is estimated to grow at an astounding CAGR of 20.3% to reach a level of $821.1 billion by 2026 as per the research provided by Markets & Markets. According to the same study, the EMR industry, in which Medical Mime, InnovaQor's flagship product, competes, would grow at a CAGR of 7.8% to $20.7 billion by 2025. The market is expanding due to the growing trend of healthcare digitization, increased demand for preventative care solutions, the emergence of numerous entrepreneurial efforts, and growing funding and collaborations. Thus, it is safe to say that InnovaQor is catering to a wide addressable market and has highly relevant offerings that could easily propel its revenues in the years to come. Overall, we believe that at its current price point, the company's stock is an excellent investment opportunity for long-term investors within the small-cap domain.
Disclaimer
This website is a wholly owned subsidiary of SCD Media, LLC, herein referred to as Smallcaps Daily. Our publications are a commercial advertisement and are for general information purposes ONLY. We are engaged in the business of marketing and advertising companies for monetary compensation. We may receive compensation for this article on a PPC basis as an affiliate. Never invest in any stock featured on our site or emails unless you can afford to lose your entire investment. The disclaimer is to be read and fully understood before using our services, joining our site or our email/blog list as well as any social networking platforms we may use. PLEASE NOTE WELL: Smallcaps Daily and its employees are not a Registered Investment Advisor, Broker Dealer or a member of any association for other research providers in any jurisdiction whatsoever.Release of Liability: Through use of this website viewing or using you agree to hold Smallcaps Daily, its operators owners and employees harmless and to completely release them from any and all liability due to any and all loss (monetary or otherwise), damage (monetary or otherwise), or injury (monetary or otherwise) that you may incur. The information contained herein is based on sources which we believe to be reliable but is not guaranteed by us as being accurate and does not purport to be a complete statement or summary of the available data. Smallcaps Daily encourages readers and investors to supplement the information in these reports with independent research and other professional advice. All information on featured companies is provided by the companies profiled, or is available from public sources and Smallcaps Daily makes no representations, warranties or guarantees as to the accuracy or completeness of the disclosure by the profiled companies. None of the materials or advertisements herein constitute offers or solicitations to purchase or sell securities of the companies profiled herein and any decision to invest in any such company or other financial decisions should not be made based upon the information provided herein. Instead Smallcaps Daily strongly urges you conduct a complete and independent investigation of the respective companies and consideration of all pertinent risks. Readers are advised to review SEC periodic reports: Forms 10-Q, 10K, Form 8-K, insider reports, Forms 3, 4, 5 Schedule 13D. Smallcaps Daily is compliant with the Can Spam Act of 2003. Salesparq, LLC does not offer such advice or analysis, and Smallcaps Daily further urges you to consult your own independent tax, business, financial and investment advisors. Investing in micro-cap and growth securities is highly speculative and carries and extremely high degree of risk. It is possible that an investors investment may be lost or impaired due to the speculative nature of the companies profiled. The Private Securities Litigation Reform Act of 1995 provides investors a safe harbor in regard to forward-looking statements. Any statements that express or involve discussions with respect to predictions, expectations, beliefs, plans, projections, objectives, goals, assumptions or future events or performance are not statements of historical fact may be forward looking statements. Forward looking statements are based on expectations, estimates, and projections at the time the statements are made that involve a number of risks and uncertainties which could cause actual results or events to differ materially from those presently anticipated. Forward looking statements in this action may be identified through use of words such as projects, foresee, expects, will, anticipates, estimates, believes, understands, or that by statements indicating certain actions & quote; may, could, or might occur. Understand there is no guarantee past performance will be indicative of future results.In preparing this publication, Smallcaps Daily, has relied upon information supplied by its customers, publicly available information and press releases which it believes to be reliable; however, such reliability cannot be guaranteed. Investors should not rely on the information contained in this website. Rather, investors should use the information contained in this website as a starting point for doing additional independent research on the featured companies. Smallcaps Daily has not been compensated for this article. The advertisements in this website are believed to be reliable, however, Smallcaps Daily and its owners, affiliates, subsidiaries, officers, directors, representatives and agents disclaim any liability as to the completeness or accuracy of the information contained in any advertisement and for any omissions of materials facts from such advertisement. Smallcaps Daily is not responsible for any claims made by the companies advertised herein, nor is Smallcaps Daily responsible for any other promotional firm, its program or its structure. Smallcaps Daily is not affiliated with any exchange, electronic quotation system, the Securities Exchange Commission or FINRA.