Uncategorized
iPower Inc.: Is The Bull Run After The Results & The TikTok Announcement Here To Stay?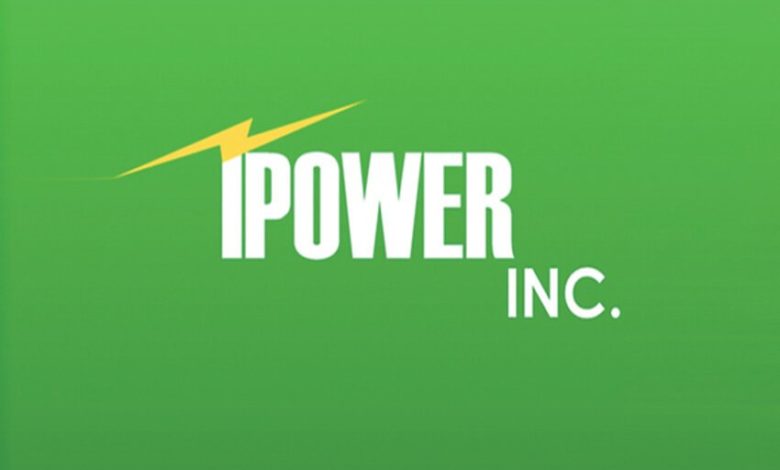 iPower Inc. (NASDAQ:IPW) has recently caught the attention of investors after its double-digit rally resulting from the positive result and TikTok's big announcement to launch an aggressive discounting campaign to benefit sellers like itself. The company has reported its fourth-quarter fiscal 2023 results and its net sales exceeded expectations, showcased a 6% year-over-year increase. This impressive growth was attributed to strong demand for iPower's non-hydroponic product portfolio and a productive partnership with its largest channel partner. However, the big question is – can iPower Inc. sustain this growth and navigate its way to profitability? What is its TikTok connection? Let us have a closer look and find out!
What Does iPower Do?
iPower Inc. is a prominent online retailer and supplier in the United States, specializing in hydroponics equipment and accessories catering to both commercial businesses and individual consumers. Their extensive product range encompasses cutting-edge indoor and greenhouse grow-light systems, ventilation systems, activated carbon filters, hydroponic nutrients, growing media, water-resistant grow tents designed for hydroponic gardening, trimming machines, pumps, and an array of hydroponic gardening accessories. Additionally, iPower Inc. offers general gardening products, including environmental sensors and control solutions, along with home products such as commercial fans, floor and wall fans, storage units, shelving solutions, and chairs. These products are marketed under the iPower and Simple Deluxe brand names, available for purchase through Zenhydro.com and various third-party online platforms. Established in 2018, iPower Inc. has emerged as a key player in the hydroponics and gardening equipment industry, serving a diverse customer base.
iPower fiscal 2023: Diversification and Strong Growth
iPower Inc. held its fiscal 2023 earnings call recently in which it reported the third consecutive year of double-digit revenue growth, with record sales nearing $19 million. The driving force behind this success was the unwavering demand for their in-house products and the ongoing expansion of their non-hydroponics portfolio. The company's gross profit remained stagnant at $9.1 million, but its gross margin contracted due to increased costs of goods sold and variations in product and channel mix.
On the brighter side, iPower reduced its net debt by a substantial 43% compared to the previous year, which could signal improved financial stability. Yet, with only $3.7 million in cash and cash equivalents on hand, the company's financial position remains a point of concern.
The management revealed that in-house brands accounted for more than 90% of their revenue. This statistic underscores their proficiency in research, development, and marketing of high-demand components. Notably, their home and pet categories experienced remarkable momentum, with older SKUs gaining market share.
Furthermore, iPower Inc. reported incremental gains from newly introduced SKUs throughout the year and they acknowledged the decreasing role of hydroponics in their business.
The company's recently launched business services program has shown early promise, leveraging their supply chain, warehousing, and merchandising expertise to drive sales growth for partners with innovative product portfolios in home goods and electronics.
The TikTok Referral Rally
iPower has been successfully launching its business on TikTok shops where it sells directly to TikTok viewers. It is one of the very early participant sellers on TikTok platform that got approval from the social media giant. This is why iPower's stock benefitted from reports indicating that TikTok is planning to launch an aggressive discounting campaign, possibly commencing on October 27th, ahead of the traditional Black Friday-Cyber Monday shopping rush. The company is considering offering discounts of up to 50% to entice U.S. holiday shoppers. While TikTok has confirmed its plans for Black Friday deals starting on November 23rd and Cyber Monday deals running from November 28th to November 30th, its ambitions extend far beyond these dates. The TikTok Shop, recently introduced in the U.S., is complemented by an affiliate program that allows content creators to sell products through their videos. TikTok's push for enhanced holiday sales aligns with its goal to facilitate $20 billion in global product sales this year. This strategy has already had an impact on the stock market, with companies like Verb Technology Company and iPower experiencing significant rallies following TikTok's referral program announcements.
Final Thoughts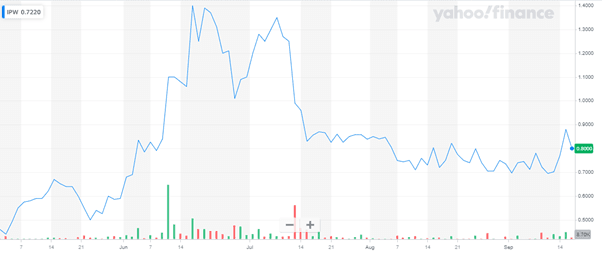 Source: Yahoo Finance
We can see the spike in iPower's stock price in the above chart post the result and the TikTok announcement. Looking ahead to fiscal 2024, we believe that iPower Inc. is in a favorable position, having addressed higher priced inventory and improved its supply chain. With normalized inventory levels and strong demand for in-house products, the company is well-equipped to meet its growth and profitability targets, unburdened by short-term warehousing leases or excess promotional spend. The emphasis on diversification and innovation remains a core strategy as well. From a valuation standpoint as well, iPower is cheaply valued at an Enterprise Value/ Sales of 0.75x especially given that it has been growing by double digits each year. However, its negative EBIT could pose a problem for risk averse investors. We believe the company can be an interesting investment proposition despite the spike but only for investors with a very high risk appetite.