News
Joe's Academy of Music Becomes Leading Destination for Guitar Lessons in Queens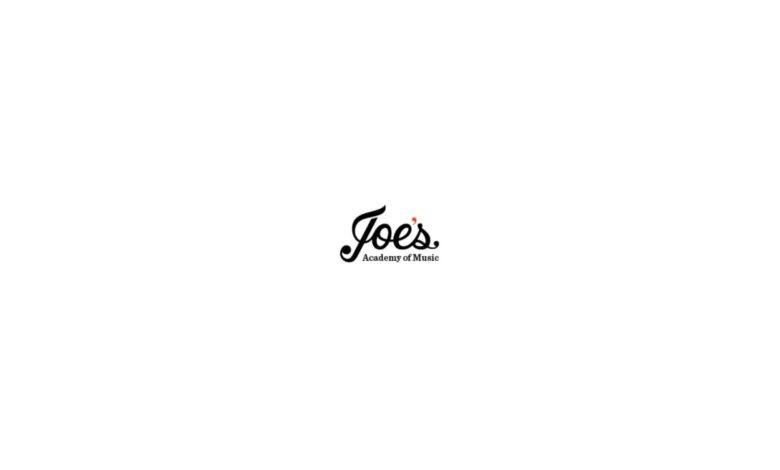 Queens, NY –

(NewMediaWire) – April 28, 2023 – A good music school is essential in nurturing talent and skill in aspiring musicians. Without proper guidance and instruction, students may struggle to develop their skills and reach their full potential. A quality music school can provide a comprehensive curriculum, experienced instructors, and a supportive learning environment that can help students grow and excel in their chosen field of music.
Joe's Academy of Music is an exemplary music school that offers all of these benefits and more to its students. Founded by Dr. Jolander Headley, the academy has established itself as a significant contributor to the local and global arts and dance scene. Its commitment to providing a comprehensive curriculum and instructional teaching in a serene and comfortable environment has made it a top choice for music enthusiasts in Queens and the surrounding areas.
One of the studio's standout offerings is its guitar lessons, which are renowned for being among the best in Queens for different age groups. These lessons are taught by experienced instructors with years of industry experience in both theory and practice, ensuring that students receive the highest quality instruction.
Moreover, Joe's Academy of Music is dedicated to providing dedicated teaching to its students, allowing them to learn at their own pace and choose the best learning approach for them. This approach has proven to be effective in helping students improve their music skills and reach their full potential.
Speaking on why families love Joe's Academy of Music, Its founder, Jolander Headley, stated that they have been open for over 25 years and have been providing award-winning music and dance lessons over the same period. She added that they recently celebrated their 20th year in business with a recital at the world-renowned Carnegie Hall, giving students the exposure they need to perform on stage and prepare them for their various futures. She added that the structure and delivery of training and lessons also make an important part of why the music academy is loved by students and families.
Open to students of different age groups, Joe's Academy of Music has what it takes to help students develop from beginners to professionals. Its music lessons Queens come complete with options to choose favorite areas, including instruments and voice training. Students can also participate in dance classes and choose the most preferred dance instructors based on availability, timing, and schedules.
The music academy understands the importance of enjoying an active and fun-filled summer. For this reason, the academy offers summer school programs that aim to be both engaging and educational. The summer programs come in various forms such as dance programs, music-themed events, photography courses, and STEM activities that promote all-around learning. The academy recognizes that students have different interests and talents; thus, they provide a wide range of programs to cater to those diverse needs.
The academy also organizes runway shows, visual arts, and other exciting events to make the summer experience more enjoyable for students. These summer programs provide an excellent opportunity for students to explore new skills, discover their passions and learn about different subjects in a fun and engaging way.
Describing how they've designed summer school activities around parents and students, the academy's spokesperson noted that they offer extended day programs for students and parents who need some time to commute before pickup. The program also comes with an early drop-off offer that allows parents whose day starts a little earlier to drop their children off while they get an early start to work and other activities. Joe's Academy of Music also ensures that breakfast and lunch are provided to keep participants nourished and prepared to experience the most fun and learning.
The music and dance academy is open to individuals of different ages looking to pick up new skills or fine-tune their hobbies to become better. The teachers and instructors are happy to work closely with parents and students to ensure the most immersive and fun learning environment.
Interested persons can contact the music and dance academy to learn more about the programs they offer. Joe's Academy of Music can be reached via phone at (718) 454-3036. The music school is located at 114-04 Farmers Blvd., Queens, NY, 11412.
Media Contact:
Company Name: Joe's Academy of Music
Contact Person: Jolander Headley
Phone: (718) 454-3036
Address: 114-04 Farmers Blvd.
City: Queens
State: NY
Postal Code: 11412
Country: US
Website: https://www.jamnewyork.org/