Featured
Kubient: The High Potential Ad-Tech Play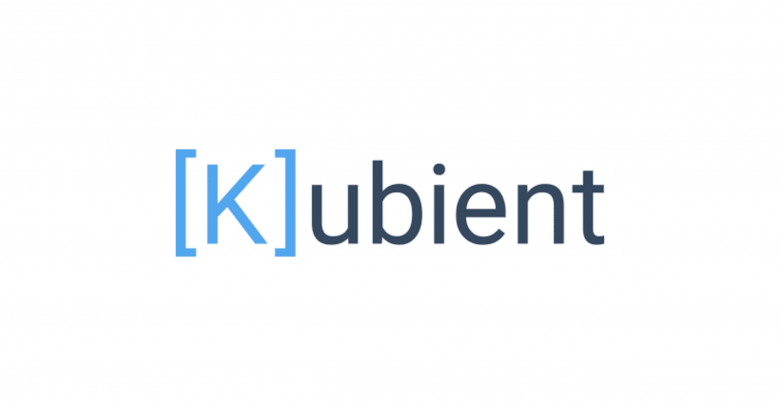 One of the industries that has undergone the most radical transformation after the growth of technology and social media is the advertising industry. Digital advertising emerged as one of the most prominent channels of reaching customers and companies started spending billions of dollars through this channel owing to its reach, targeting capability, and relative transparency of return on investment (ROI) versus other advertising channels. With the growth of digital advertising arose the need for constantly improvising on the online advertising channels and a whole new domain of companies emerged known as ad-tech or advertising technology players which provided a wide array of services to the digital marketers as well as the online publishers. One such recently listed ad-tech company with a strong set of offerings and excellent growth potential that I recently came across is Kubient, Inc. (NASDAQ:KBNT)
What Does Kubient Do?
Kubient is a renowned player within the ad-tech space which operates a cloud-based software platform for digital advertising industry. The company has developed two main offerings – the Audience Cloud platform for real-time trading of programmatic advertising, and KAI, its artificial intelligence (AI) technology that ensures real-time prevention of digital ad fraud. The company's cloud platform allows advertisers and publishers the ability to use machine learning during the process of programmatic digital advertising auctions. Its AI-based fraud prevention tool acts as a pre-bid mechanism to ensure the bot fraud is identified before an advertiser spends his budget. Digital ad fraud is a massive issue costing brands both large and small billions of dollars in waste per year. The overall purpose of Kubient's offerings is for achieving maximum advertising efficiency and optimizing the digital advertising marketplace. The company was founded in 2017 and is based in New York.
Product offerings
Kubient's main offering is its Audience Cloud platform which acts as a marketplace to help advertisers as well as publishers to transact directly with each other on an open, end-to-end real-time bidding platform for programmatic digital advertising. The platform will comprise advertising inventory across multiple sub-channels such as mobile phones, desktops, digital out-of-home ads, and so on. This inventory shall be in a wide variety of formats ranging from video, display, audio, and native ads. The goal of Kubient is to provide a unified, fully integrated, transparent advertising marketplace which inspires confidence in both, advertisers and publishers and has minimal possibility of ad fraud. The management looks to make its platform provide insights to both sides of the table in order to ensure smart decision-making. It looks to ensure automated execution of transactions and optimization of liquidity for the programmatic advertising industry, thereby driving revenues for publishers and improving advertiser ROIs.
Kubient's other offering is KAI, its AI/ machine learning platform which is a particularly relevant product. The purpose of every dollar spent on a digital advertising campaign is to reach a pre-defined target audience which is the essence of the entire marketplace of the company. However, very often, the advertising dollars spent are wasted because the ad is served to a bot. This is an increasingly common phenomenon resulting in billions of advertising dollars being wasted each year. The reason the problem is so extensive is because the current available solution uses machine learning to detect bots or non-human traffic after a brand has spent their money. The only defense the brands have against bots is a "pre-bid block list" which is a list of all the known bots and it clearly does not work evidenced by the increase in money lost to ad fraud. Kubient is an early entrant within this space and its product operates during the actual auction of the digital advertisement using machine learning to identify the bots before the brands waste their money. This technology, names K.A.I has demonstrated a 32% reduction in ad fraud for a global marketing company during a beta test in Q1 2020. This offering clearly has a lot of potential and could be a real game changer for Kubient.
Large Addressable Market
As per eMarketer estimates, the total global digital advertising expenditure in 2019 was over $325 billion and was slightly over 50% of the total advertising expenditure for the first time, indicating that digital ad spends have surpassed traditional ad spends. Kubient operates in a sweet spot within this fast-growing market which is expected to grow at an annualized rate of more than 13% resulting in more than $485 billion in digital ad spends by 2023 as per eMarketer data. With the size of the pie growing at such a rapid pace, the demand for modern cloud-based platforms like the Audience Cloud are bound to increase. Kubient's offerings could also be a game changer in the digital out-of-home advertising solutions market which was $15.7 billion in 2017 as per Markets and Markets data. Also, such a high level of digital ad spends could result in increasing ad fraud with the industry losing $42 billion to ad fraud in 2019 alone. Kubient's AI offerings could be in great demand and could play a major role in curtailing these fraud levels. In fact, the company has a kind of a first mover's advantage in the ad fraud detection domain with minimal competition. Overall, it is safe to say that the company caters to a vast addressable market.
Public issue and the impact of Covid-19
Despite the turbulent business environment caused by the Covid-19, Kubient went ahead with its public offering of 2.5 million shares priced at $5 per share and raised close to $12.3 million in gross proceeds. The public issue took place after a particularly solid quarter where the company delivered over $1 million in revenues backed by the beta testing of its fraud prevention AI solution. Kubient currently has a larger base of publishers on the supply side as well as advertisers on the demand side but it is looking to expand its advertiser base through the funds. The Covid-19 has a negative impact on ad spending which slowed down the company's process of getting advertisers but this is slowly changing. In fact, many sectors such as consumer goods are actually spending more on digital ads to stay-at-home customers. Companies like Procter & Gamble (NYSE:PG) have reported a visible rise on advertising expenditure and this uptrend might continue for the time being. Kubient's use of proceeds involves the expansion of its sales team to reach out to more advertisers and build on its platform.
Final thoughts
Kubient is currently trading at hardly $2.79 per share and has nearly halved since listing. Its current Price-to-Sales ratio of around 14.1 also appears elevated but the company did manage to produce a fantastic Q1 2020 with $1.38 million in revenues and a positive operating income after the successful beta testing its ad fraud prevention AI solution with enterprise customers. While the recent quarter may have been tepid resulting in making the revenues appear erratic, the management is looking to provide a broad reach to its Audience Cloud as well as its ad fraud prevention solution. I believe that it appears to be a matter of time before the company starts replicating the solid performance of Q1 2020 across the future and provides multi-bagger returns to investors.
For more information head over to there website: https://ir.kubient.com/
---
Legal Disclaimer
Except for the historic data introduced herein, issues mentioned in this text comprise forward-looking statements which might be topic to sure dangers and uncertainties that would trigger precise outcomes to differ materially from any future outcomes, efficiency or achievements expressed or implied by such statements. Salesparq, LLC which owns SmallcapsDaily.com will not be registered with any monetary or securities regulatory authority and doesn't present nor claims to present funding recommendation or suggestions to readers of this launch. Salesparq, LLC, which owns SmallcapsDaily.com, could also be compensated for its companies in the type of cash-based compensation for the businesses it writes about. For making particular funding choices, readers ought to search their very own recommendation. Pursuant to an agreement between Kubient, Inc and Salesparq, LLC, which owns SmallcapsDaily.com, has been retained for a interval from 11/20/2020 – 11/30/2020 to publicly disseminate details about Kubient, Inc., together with on the Website, electronic mail and different media together with online and social media. We have been compensated two thousand dollars for our services during this period. We own zero shares of Kubient, Inc. We don't intend to purchase shares of Kubient, Inc. in the open market at any time.

Please read our full disclaimer here: https://smallcapsdaily.com/disclaimer/